Disclosure: I have been invited to Branson, MO by US Family Guide Blogger Network and Explore Branson to experience some of the attractions. All opinions are my own and may differ from yours.
Welk Resort Branson!
When we arrived in at Welk Resort in Branson, MO, I had no idea that it meant Lawrence Welk. The resort is beautiful and close to all the attractions in Branson, MO without the congestion of traffic. There are many places to stay in Branson and sometimes it can be a job just figuring out where to stay. But I always research where I'm going to stay before I stay.
Although, I was invited on this trip and didn't have a choice where I was staying, I still researched it beforehand to know what amenities there were and the proximity to the attractions. It is located minutes away from everything in the Ozark mountains off the main strip.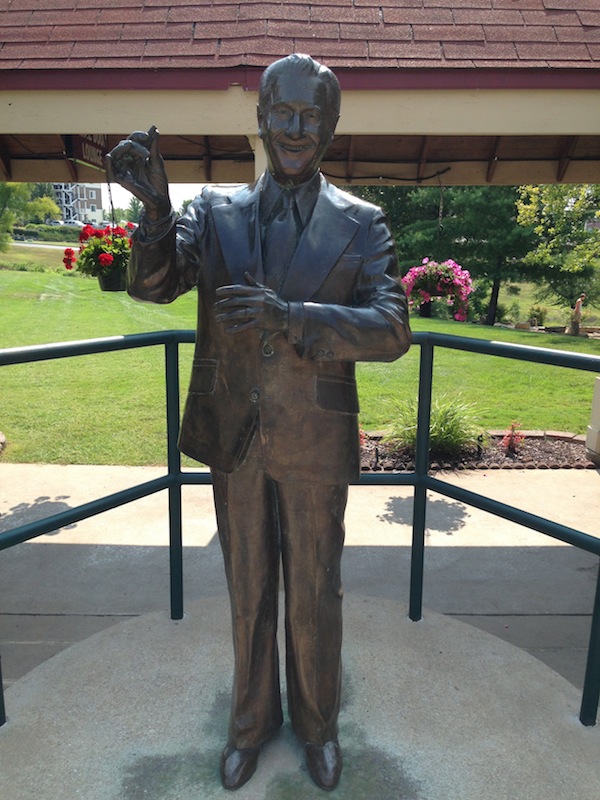 We had arrived at Welk Resort a little early, but were informed that our room was ready and we were able to relax a bit before our first scheduled show aboard the Showboat Branson Belle. We stayed at the hotel portion and our room had 2 queen beds that were very comfortable along with a desk, TV, refrigerator, free WI-FI, a sitting area and room service. It had enough room for the 4 of us, a toddler and a baby.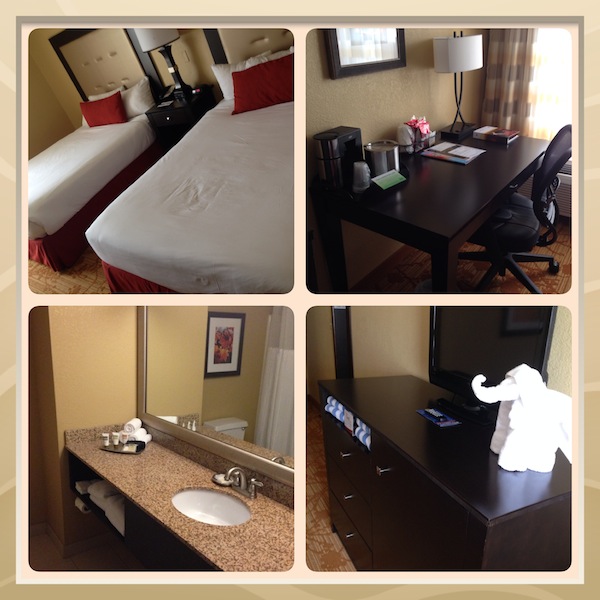 In the morning, we were able to saunter down to the breakfast at the Stage Door Restaurant, which is a buffet including eggs, bacon, sausage, waffles, sausage gravy, danish, fruit, coffee, juice and more, available for an additional $8.00. We had also ordered a snack in the evening while we were relaxing down by the swimming pool. I must say, that the food was excellent and not outrageously priced. You can get a family size meal of a large pizza for $25.99. I highly recommend eating there at least once while you are staying there.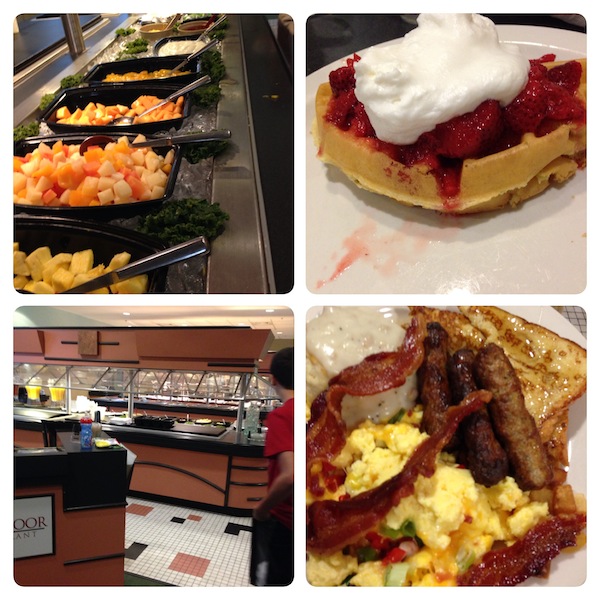 We had time to wind down and let the kids play on the swings and slides. It's located near the restaurant, the mini golf, and an outdoor pool. There is something for everyone just in that one area. Did I mention there is a theatre at Welk Resort Branson? Right outside the Stage Door Restaurant is a live entertainment theatre which is a spacious 2,300-seat which has hosted entertainers as BB King and Tony Orlando.
We also spent a lot of time at the "Splash-A-Torium". A 10,000+ square foot water attraction is open year round, and features an outrageous 100 foot, indoor water slide, with an indoor/outdoor swimming pool, 2 hot tubs – one inside and one outside, a kids play area and room for relaxing. On Friday evening, it was hot dog night where they also had an outdoor bar set up. The kids weren't the only ones who had enjoyed it.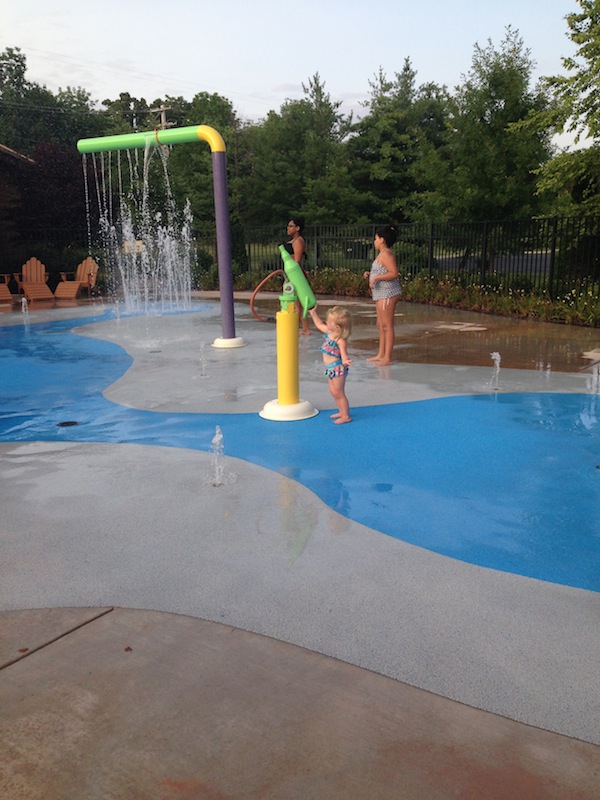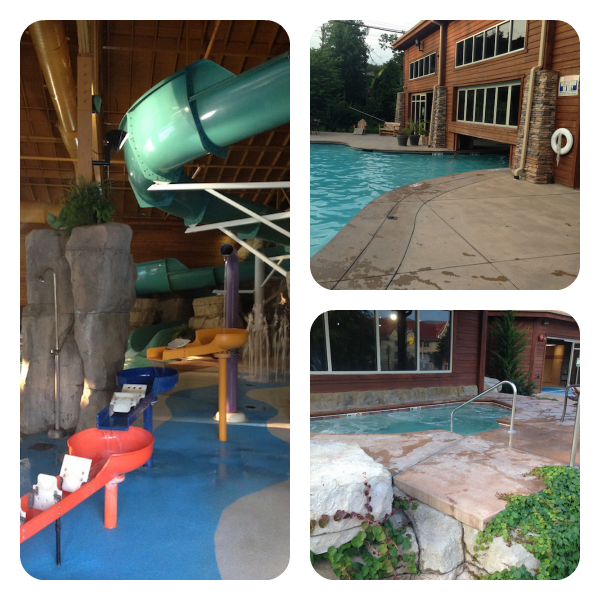 Inside the building, there were pool tables and there was also a children's activity calendar. Want to wind down? You can work off some energy in the fitness room which is located on the first floor along with the computers for you use and the laundry room.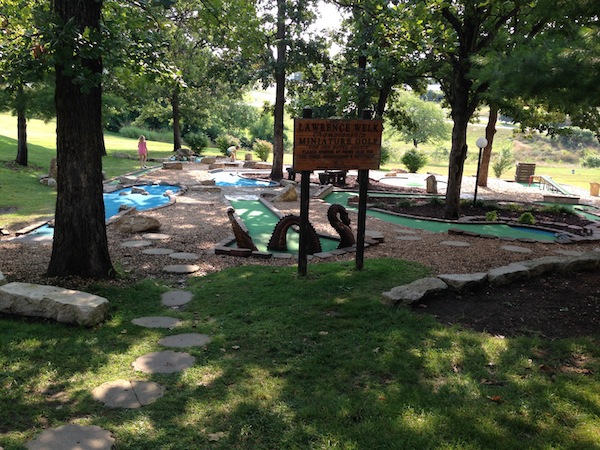 A concierge is available to help you with show and attraction tickets should you need some. All in all, the Welk Resort Branson is the perfect place to stay to get the most bang for your buck and convenience.
Connect with Welk Resort Branson on their website, Facebook and Twitter.