Welcome Spring! DIY Chocolate Pretzel Birds Nest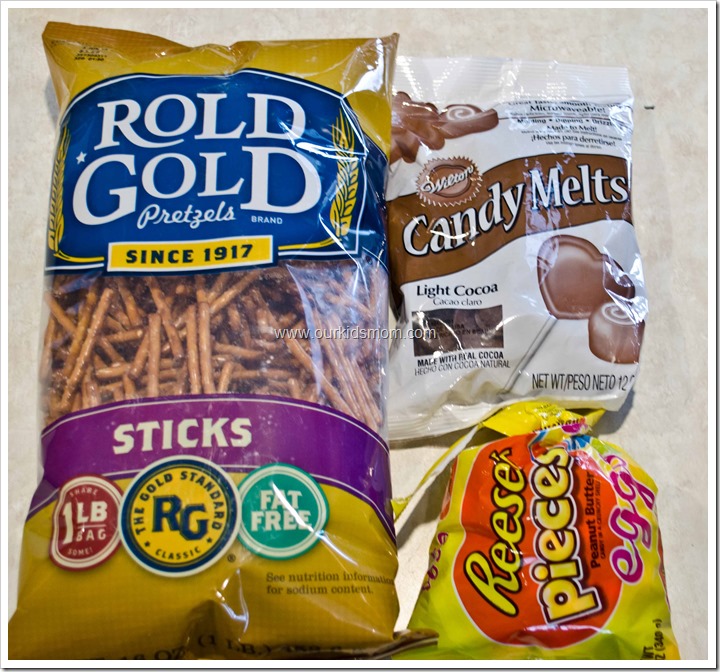 My oldest was home from college this past weekend and we ended up snowed in (yeah!). So she and I decided to play around in the kitchen to pass the time.
I remembered seeing these birds nests a while back and decided we should give it a try. They are all over the internet, so I honestly can't say where this originated from but my method was from trial and error because I only saw the photo. (If you have a better method, please share!)
You will need:
Pretzels (we used sticks… you can use regular as well)

Melting chocolate (we used Wilton, you can use chocolate chips also)

Candy eggs (we used Reese's Pieces Eggs)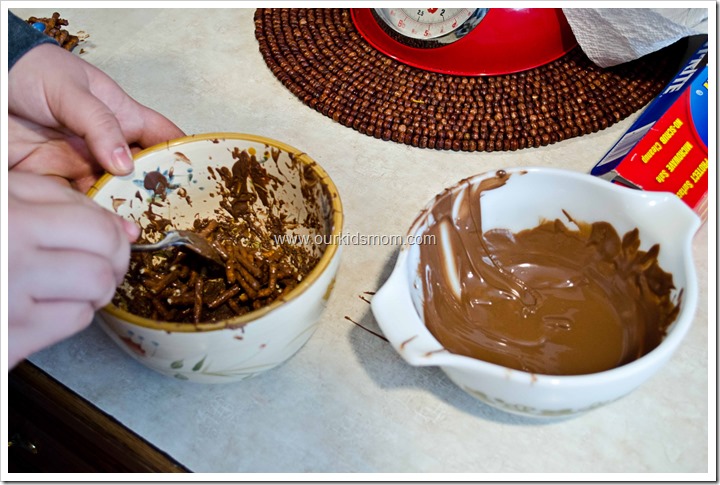 Take a small amount of pretzels (enough to make 1 nest) and break them into pieces. Put them in a bowl and then drizzle a spoonful of chocolate over them. Mix to coat and repeat. Do this until they are thoroughly covered, but not "soggy". If you get them too "wet" it will take longer to dry.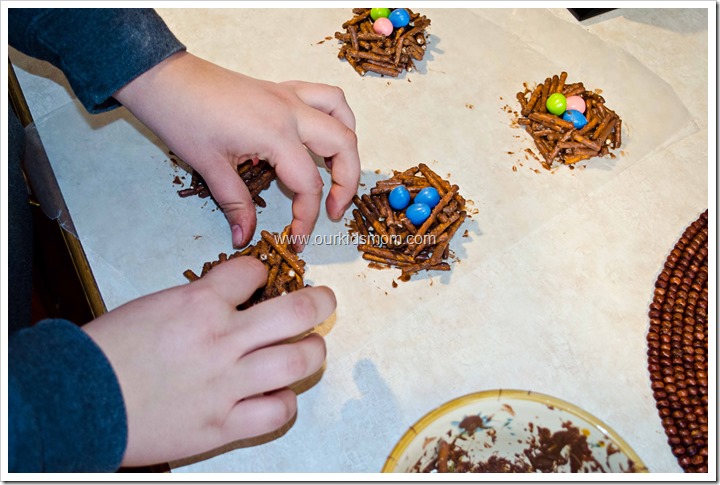 This is where your creativity comes in. I started mine as a pile and slowly manipulated it to have a big enough "hole" in the center to hold 3 eggs. My daughter formed hers into a triangle and then started working on the center. You will feel the chocolate start to dry out/solidify as you work with it, so it's best to not be indecisive. Place your eggs in the middle and you are done.
*Note: If your nest is too dry before you put the eggs in they will fall out easily. You can drizzle a little more chocolate in the center, or try to work it quickly so the chocolate on the pretzels will stick to the eggs.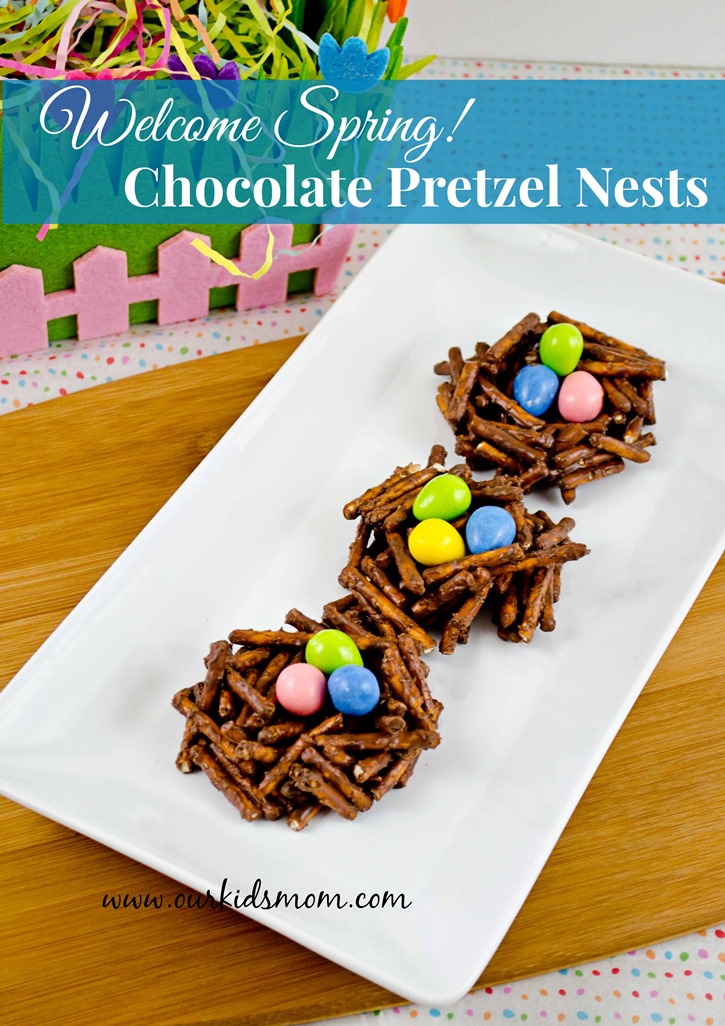 Allow to dry and they will become a solid piece you can pick up and move around. Serve as is, or use them as a topper for cupcakes. It's as limitless as your imagination.
Enjoy!