It's been 9 weeks on Nutrisystem for myself and 5 weeks for Kaytlin.
Phew! We made it! Another week down, tons of tomorrows to come! This week has been a rough one for me. In times past… I probably would have thrown in the towel. This time I picked myself up, dusted off my wrong choices and went on with it!
You know the drill… strong and steady for a few weeks and then you feel like you can have just a tiny bite of that one item that in the past would have sent you in a spiral. So… you take a bite. It leads to another bite. Oh, well heck… maybe another. Well, that happened to me. We celebrated Christmas on New Years Day with my husband's family and I knew the house would be full of temptations. It wasn't a HUGE uh-oh… I only had 1 1/2 pieces of my homemade vegetarian chicken pot pie… but my plan was to only have 1 piece. I didn't plan on the pudding dirt pie (yes, I made myself a bowl of it and my sweet husband was kind enough to "take it away" after two bites) or the krumkaka (yes, I ate 2 of those). Then the kids were home for the next week and they wanted pizza. I went ahead and purchased a take and bake and brought it home. Yep, you guessed it. I tried to eat 1 bite. I tell you… pizza is evil! It grabbed me and took me for a ride! In the end I only had 1 1/2 pieces and I skipped my Nutrisystem dinner, but I felt horrible.
It is so important to have a support system in place when you journey into a life changing decision that is going to be a huge struggle for you. Heather, Melissa and Kaytlin were there for me and reminded me that I have done incredibly well for 8 weeks in and to make tomorrow another day. Start fresh. Don't beat yourself up for a wrong choice. Keep on keeping on.
Those words hit home for me and I did just that. I had a great end of the week. My attitude was re-adjusted, I felt more in control and I decided to change it up a bit and had my lunch for dinner and visa versa. I was in a bit of a rut food wise and I needed to dig out. It definitely helped!
I must say I wouldn't change the breakfast choices if I could though. I tried a new shelf stable food this week… the cinnamon bun. I must say, warmed for 10 seconds in the microwave… it ranks up there! I just wish it was a bit bigger *oink oink*. It's a toss up between that and the blueberry muffin… (warmed,too.. yum!). We have been trying out the new fresh frozen food lately also and I have found I really like the homestyle pancakes. I don't do well with syrup, but I have always liked pancakes with sugar on them (crunchy LOL). I used a package of Truvia sprinkled on both and it fed the need!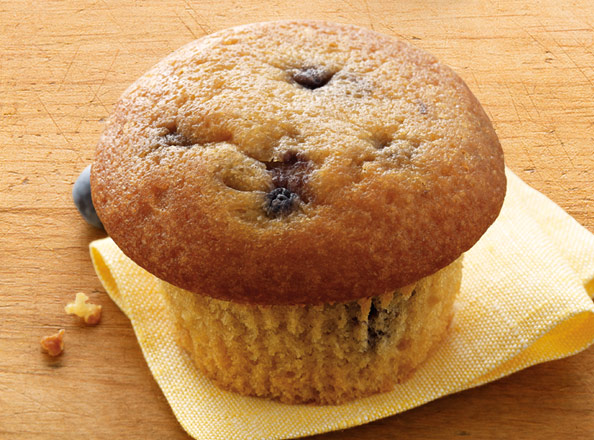 Am I making you hungry yet? I'm making MYSELF hungry…so on to the weigh in!
I am proud to say that I lost…
2.5 lbs this week!
That puts me at 21 lbs in 9 weeks!
I am officially less than I was last year at this time
…
I EARNED ANOTHER NUTRIBEAR! 
| | |
| --- | --- |
| Week & -/+ | Total Loss |
| week 1: – 6 lbs | 6 lbs |
| week 2: – 2.5 lbs | 8.5 lbs |
| week 3: – 4 lbs | 12.5 lbs |
| week 4: + 1 | 11.5 lbs |
| week 5: – 3 lbs | 14.5 lbs |
| week 6: + .2 lbs | 14.7 lbs |
| week 7: – 3 lbs | 17.7 lbs |
| week 8: – .8 lbs | 18.5 lbs |
| week 9: – 2.5 lbs | 21 lbs |
Kaytlin had the same difficulties as I did with Christmas dinner. She had a better attitude about it though and got right back on the horse the next day. I am so proud of how well she is sticking to the plan and I am seeing big changes in her already.
Oh! and guess what?! She told me today she needed to stop on her way home and order a new pair of jeans (she has to order because our local store doesn't carry tall jeans). She cinched her belt another notch and her jeans are folding over on themselves! YEAH Kaytlin! I need a new pair as well, but I think I am going to try to "go shopping" in my closet first. I seem to remember a pair or two of jeans that fit me last year.
So, drum roll please………………….
She lost 1.4 lbs this week!
That makes a total of 16.4 lbs in five weeks!
| | |
| --- | --- |
| Week & –/+ | Total Loss |
| week 1: – 8.8 lbs | 8.8 lbs |
| week 2: – 2.2 lbs | 11.0 lbs |
| week 3: – 2 lbs | 13 lbs |
| week 4: – 2 lbs | 15 lbs |
| week 5: – 1.4 lbs | 16.4 lbs |
 See what I mean?! She's already lost more weight in 5 weeks than I did!
I'm so stinking happy for her… for US!
*************
Today was weigh in day for Nutrisystem buddies, too!! Make sure to drop in and visit Heather at Living on Love and Cents and Melissa at The Life of a Sippy Cup Mom and cheer them on!
Interested in joining us? Nutrisystem has set up a special website for blog readers. Visit for news and special offers, or call 1-888-853-4689
DISCLOSURE: This post was written by me and was not edited by anyone. The opinions expressed in this post are entirely my own and have not been influenced in any way. Nutrisystem is providing their food and program to me/us free of charge for my weekly updates. I was not compensated for writing this post. I am disclosing this in accordance with the Federal Trade Commission's 16 CFR, Part 255