It's been 12 weeks on Nutrisystem for myself and 8 weeks for Kaytlin.
This week I decided to start with a small lifestyle change. I decided it was time to start adding a little movement into my life. I didn't go overboard with it… I just made sure that I had 3 sessions in by the end of the week. I shoveled snow for 45 minutes, the kids and I did a Richard Simmons video and I did a Pulse Yoga video.
I had a "Hooray Me" moment this week, too! I got to go shopping in my own closet and I put on another size smaller jeans. So I am now down two sizes! I was so happy and proud to be able to zip those jeans up! I am finally in the jeans I wore before I got pregnant with Emma (4 years ago). I still have quite a ways to go to be where I am truly comfortable with myself, but I am so much closer right now and it makes me smile!
So far I've shown you my favorite meal items, so I thought I would tempt you with some yummy desserts.
My favorites are the Thin Mint Crisp bar, the peppermint cookie patty, and Kaytlin's favorites this month is the chocolate chocolate chip pudding and the mint options (see a chocolate pattern here?)
The frozen desserts are amazing. Every time I eat one I wish that I could order 15 ice cream sandwiches! I've been told that the time will come that we can customize our frozen orders… yeah!
Our favorites are the ice cream sandwich and the fudge bar.
We got a surprise in our email the other day that I am excited about.
Nutrisystem added a dessert option that is perfect for us.
POPCORN!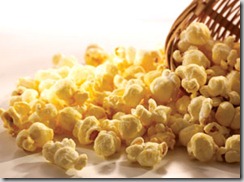 Our family tends to have popcorn every night and it is such a temptation…
I will let you know what I think as soon as I can try it!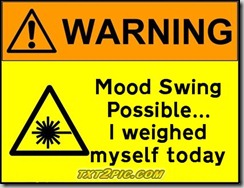 So, let's get to the weigh in, shall we?
I will preface by saying I am in a bad mood right now.
Why?
I am confused and upset because I was a good girl this week and even said no to McDonalds french fries and iced coffee yesterday and I still had a gain *sigh*.
The only thing different I did this week was add in movement.
Maybe I should stop moving? (I'm laughing… of course I won't stop :O).
It is mid month and I tend to bloat, but usually not this badly… so that still leaves me confused and baffled.
This week I had a 1.4 lbs gain.
That puts me at 21.6 lbs in 12 weeks!
| | |
| --- | --- |
| Week & -/+ | Total Loss |
| week 1: – 6 lbs | 6 lbs |
| week 2: – 2.5 lbs | 8.5 lbs |
| week 3: – 4 lbs | 12.5 lbs |
| week 4: + 1 | 11.5 lbs |
| week 5: – 3 lbs | 14.5 lbs |
| week 6: + .2 lbs | 14.7 lbs |
| week 7: – 3 lbs | 17.7 lbs |
| week 8: – .8 lbs | 18.5 lbs |
| week 9: – 2.5 lbs | 21 lbs |
| week 10: – .4 lbs | 21.4 lbs |
| week 11: – 1.6 lbs | 23 lbs |
| week 12: + 1.4 lbs | 21.6 lbs |
Kaytlin has started classes and mentioned that she is eating more often instead of most of it at the end of the day (she gets so busy when working all day that breaks are hard to come by). She also mentioned that she has weaned out her extra carbs and fruit that we were allowed. Another change, she finally tried some new foods. She met the frozen ravioli and loved it and also changed her breakfast from granola cereal in yogurt to the frozen pancakes with a little bit of peanut butter (her fat allowance) and yogurt.
Kaytlin announced that she is shopping in her closet and she is wearing clothes that she hasn't worn in over a year! Her boss mentioned to her that her jeans were baggy :O) and she now weighs less than she did the Christmas before last…. YEAH!
I've noticed for quite a while… it's nice when "strangers" are noticing, too, though!
So, drum roll please………………….
She lost 2.8 lbs this week!
That makes a total of 24.8 lbs in eight weeks!
So, she DID IT! She has passed my weight loss and I am so proud of her!
I'm not saying that the race is over, though. Oh no… it's ON baby!
| | |
| --- | --- |
| Week & –/+ | Total Loss |
| week 1: – 8.8 lbs | 8.8 lbs |
| week 2: – 2.2 lbs | 11.0 lbs |
| week 3: – 2 lbs | 13 lbs |
| week 4: – 2 lbs | 15 lbs |
| week 5: – 1.4 lbs | 16.4 lbs |
| week 6: -3 lbs | 19.4 lbs |
| week 7: –2.6 lbs | 22 lbs |
| week 8:  2.8 lbs | 24.8 lbs |
I'm so stinking happy for her!
Today was weigh in day for Nutrisystem buddies, too!! Make sure to drop in and visit Heather at Living on Love and Cents and Melissa at The Life of a Sippy Cup Mom and cheer them on!
Interested in joining us? Nutrisystem has set up a special website for blog readers. Visit for news and special offers, or call 1-888-853-4689
DISCLOSURE: This post was written by me and was not edited by anyone. The opinions expressed in this post are entirely my own and have not been influenced in any way. Nutrisystem is providing their food and program to me/us free of charge for my weekly updates. I was not compensated for writing this post. I am disclosing this in accordance with the Federal Trade Commission's 16 CFR, Part 255