It's been 10 weeks on Nutrisystem for myself and 6 weeks for Kaytlin.
What a momentous week for me!
While out shopping (without the kids… what a rare occurrence!) I decided to stop and browse the clearance rack at Target.
What's the big deal here? Well… I haven't comfortably worn clothes from Target in years… and years (if ever… I can't remember ever fitting nicely into anything from there!).
I noticed some jackets on clearance for $4.24 and I needed a new jacket. So, I thought what the heck… I'll try one on to see how much closer I am and maybe I can buy one for a few months from now. I was wearing a big bulky sweatshirt (not the best clothing item to be wearing when trying on jackets) so I had to wiggle and manipulate my sleeves etc. I sought out a mirror and as I glanced at my reflection I was in total shock. Even with the sweatshirt, the jacket fit with some room to spare!
I was so thrilled I pulled out my phone and started texting Heather and Melissa about my victory! I was so happy I was nearly in tears! Back I scurried to sift through the racks for more great deals.
If you are a plus sized girl you will understand that $4.24 for a jacket is a heavenly price. Up until now my choices have been Fashion Bug and Lane Bryant. You can sometimes find a decent price on clothes at these stores, but if you are in love with a particular item waiting for a sale price may cause you to lose out.
So back to the clearance rack! I found a coat for $13ish and some sweaters for around $6. I quickly headed back over to the mirror and tried them on. With the coat buttoned up I turned to look at the woman in the mirror. She was smiling… a big smile. The coat looked great on her and it wasn't too tight, the arms weren't too short and it wasn't too short.
In the end I purchased two jackets in my current size (which is actually almost a little too big) and a jacket in the next size down (which is almost just right… just another inch or so!)  and the coat. With a big grin I proudly tried them on for my husband.
I later decided to "go shopping" in my closet for a "new" pair of jeans. The current jeans I have been wearing were getting pretty darn baggy on the legs and hips. I have been wearing these jeans since the birth of Emma 4 years ago so I wasn't sure if I had hung onto my smaller jeans or not.
In the very back of my closet I found a couple of boot leg (non "mommy") jeans from Lane Bryant. Would they fit? I remember buying them during my big weight loss adventure back in 2003 (yes, I've lost over 100 lbs before! Then I had two more babies…). I was so proud to be wearing jeans with a snap and zipper (I had gotten so big that I could only find jeans with an elastic waistband). I stepped into them, slowly pulled them up and to my surprise easily buttoned them and zipped them up!
HOLY COW! THEY FIT!
Let me tell you…. I feel like a NEW WOMAN!
My husband mentioned last night that he is noticing changes in me and at a much faster rate now. When hugging me the other day he said I felt smaller. He could get a tighter grasp around me.
I am so grateful for Nutrisystem. Having a plan in front of me, the support I need and a fabulous selection of main dishes (prepared foods delivered to my door) to choose from gives me hope. I see a light… the tunnel is still long, but there is a light at the end of it now.
Talking about the fabulous food… I thought I'd share a couple of my favorite lunch choices! I tend to choose the lunch bars because I am always hungry when the kidlets are. Instead of munching on their food as I'm making it, I pick up a bar and nibble while making their lunch. They are also a great choice when we are out shopping and I know I won't be home in time for lunch.
My two all time favorite lunch bars are the fudge graham bar (this is amazing frozen) and the trail mix bar.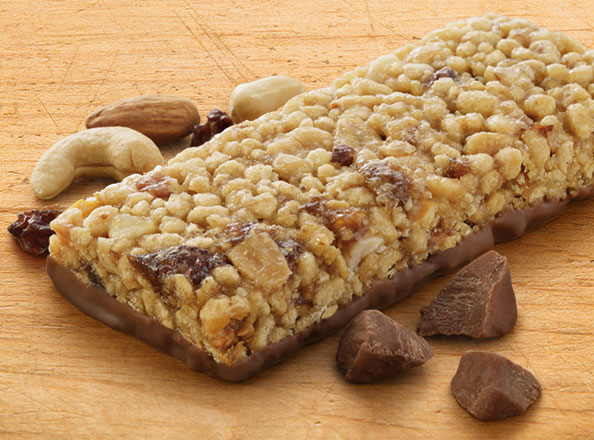 When I am home and I have time for a sit down lunch I look in the freezer. There are two new options in the fresh/frozen select that are amazing and I am happy to say they fit into my vegetarian menu plan!
They are the roasted vegetables pizza  and the margherita pizza.
Am I making you hungry yet? I'm making MYSELF hungry…so on to the weigh in!
I am proud to say that I lost…
.4 lbs this week!
That puts me at 21.4 lbs in 10 weeks!
| | |
| --- | --- |
| Week & -/+ | Total Loss |
| week 1: – 6 lbs | 6 lbs |
| week 2: – 2.5 lbs | 8.5 lbs |
| week 3: – 4 lbs | 12.5 lbs |
| week 4: + 1 | 11.5 lbs |
| week 5: – 3 lbs | 14.5 lbs |
| week 6: + .2 lbs | 14.7 lbs |
| week 7: – 3 lbs | 17.7 lbs |
| week 8: – .8 lbs | 18.5 lbs |
| week 9: – 2.5 lbs | 21 lbs |
| week 10: – .4 lbs | 21.4 lbs |
Kaytlin is going through similar changes and victories in her life! She went out shopping and actually came home with a smile yesterday. She found a coat that fit her perfectly (this has been a challenge in the past as the sleeves have always been too short) and a few tops. I am excited to see her happy about clothes shopping again.
Kaytlin started back at work this month after a few weeks off for Christmas. She works at the college book store and classes will be starting soon. She has been describing her week to me and just listening makes me exhausted. Bending, lifting, boxing and running from one end of the store to the other all day long… I am not surprised in the least with her weigh in this week!
So, drum roll please………………….
She lost 3 lbs this week!
That makes a total of 19.4 lbs in six weeks!
She is quickly catching up with me! I think I need to step things up a bit, huh?
(nothing wrong with a little healthy competition, right?… call it motivation!)
| | |
| --- | --- |
| Week & –/+ | Total Loss |
| week 1: – 8.8 lbs | 8.8 lbs |
| week 2: – 2.2 lbs | 11.0 lbs |
| week 3: – 2 lbs | 13 lbs |
| week 4: – 2 lbs | 15 lbs |
| week 5: – 1.4 lbs | 16.4 lbs |
| week 6: -3 lbs | 19.4 lbs |
Another great week for the OurKidsMom Family Plan team!
I'm so stinking happy for her… for US!
*************
Today was weigh in day for Nutrisystem buddies, too!! Make sure to drop in and visit Heather at Living on Love and Cents and Melissa at The Life of a Sippy Cup Mom and cheer them on!
Interested in joining us? Nutrisystem has set up a special website for blog readers. Visit for news and special offers, or call 1-888-853-4689
DISCLOSURE: This post was written by me and was not edited by anyone. The opinions expressed in this post are entirely my own and have not been influenced in any way. Nutrisystem is providing their food and program to me/us free of charge for my weekly updates. I was not compensated for writing this post. I am disclosing this in accordance with the Federal Trade Commission's 16 CFR, Part 255