Merry Christmas!!
Oh my gosh, where the heck did 2010 go?!? With all this rushing around I think I blinked and missed the last two months.
It's been 7 weeks on Nutrisystem for myself and 3 weeks for Kaytlin.
I'm so glad to have met so many new friends this year through my blog. It's amazing to find a whole other world just on the other side of your keyboard. The support and friendship I've received has blown me away and I am forever grateful for all of you helping me stay on track. Accountability is a powerful tool folks. #NSNation bloggers are incredibly supportive and encouraging.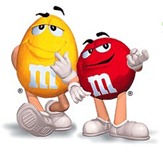 This week has had its up and downs. Last weekend was horrid for me. The chocolate monster had a hold of me and would not let go. I was actually pretty proud that I only ate 2 snack sized bags of M&Ms during that struggle. I also got too low on my food supply and was down to only 1 breakfast item, 2 lunches and no dinner items that I like. Some how my frozen delivery was skipped and my supply was all messed up. It's difficult to purchase your food a month in advance. You never know where your taste buds are going to take you! Thankfully the Nutrisystem fairies dropped my box off last night and I was a happy girl again.
Over all I am very proud of myself this week. I ate out with my hubby on a date lunch. In the end I chose Subway and had a veggie delight on wheat. O.M.G…. it was heaven. I hadn't realized how much I missed sandwiches and was pleasantly surprised that just the sandwich made me happy. In the past I would have wanted a bag of chips, and on a naughty day, a cookie too.
Generally most holiday seasons I would have already started gaining. This holiday season I am proud to say I am …
down another 3 lbs this week!
That puts me at 17.7 lbs in 7 weeks.
| | |
| --- | --- |
| Week & -/+ | Total Loss |
| week 1: – 6 lbs | 6 lbs |
| week 2: – 2.5 lbs | 8.5 lbs |
| week 3: – 4 lbs | 12.5 lbs |
| week 4: + 1 | 11.5 lbs |
| week 5: – 3 lbs | 14.5 lbs |
| week 6: + .2 lbs | 14.7 lbs |
| week 7: – 3 lbs | 17.7 lbs |
Kaytlin is doing an amazing job staying on course. She has actually helped me stay on track just by being a good girl. Call it healthy competition (I can't have a bad week when SHE loses!) or moral support… usually by week 3 or 4 I am back to my old ways. Since Kaytlin has joined me on the family plan I am sticking to it and not struggling near as much as I would normally.
Kaytlin made a comment the other day that stuck with me. She said she was worried about stepping on the scale this week. Not because she had been "bad", but because she felt like she wasn't on a "diet". She's hasn't been hungry (she actually is having a hard time getting all the food IN!), she's not feeling deprived… and she is doing great!
So, drum roll please………………….
She lost 2 lbs this week!
That makes a total of 13.6 lbs in THREE weeks!
| | |
| --- | --- |
| Week & –/+ | Total Loss |
| week 1: – 8.8 lbs | 8.8 lbs |
| week 2: – 2.2 lbs | 11.0 lbs |
| week 3: – 2 lbs | 13 lbs |
(me doing the happy dance for both of us :O)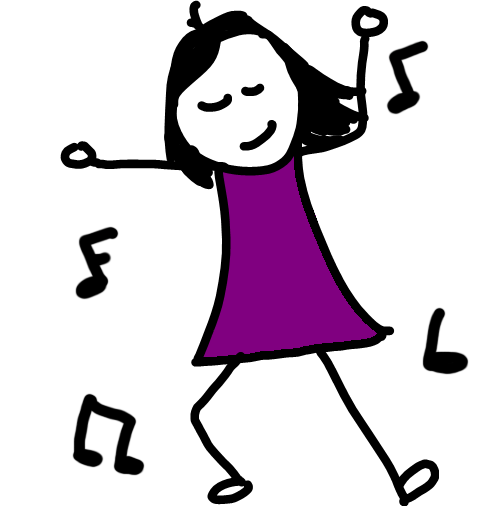 So how are we going to keep temptation away with all of this yummy food coming our way today and tomorrow?
I refuse to put on the holiday 7-10 (or even 1!).
We are hosting Christmas Eve with my family. We typically eat pizza, but I am widening the options this year so I don't keep going back for more and more when I get the munchies. I do have a plan… I plan on having a little and supplementing with the rest of the healthy sides I've chosen.
I am trying my best to abide by the Holiday Survival Smarts guide I posted last month.
I am putting out a fruit tray (strawberries, grapes and pineapple) with strawberry yogurt to dip them in if wanted. I am making a pumpernickel bowl with spinach dip (made with low fat sour cream) and a big side of broccoli, cauliflower, cucumbers and carrots with low fat ranch dip. I also picked up a large bag of salad mix and we can put all those yummy veggies on top. I also purchased Baked Lays and Sun Chips for the few that wanted a crunchy side.
If I play my cards right I should come out of tonight victorious!
Today was weigh in day for Nutrisystem buddies, too!! Make sure to drop in and visit Heather at Living on Love and Cents and Melissa at The Life of a Sippy Cup Mom and cheer them on!
Interested in joining us? Nutrisystem has set up a special website for blog readers. Visit for news and special offers, or call 1-888-853-4689
DISCLOSURE: This post was written by me and was not edited by anyone. The opinions expressed in this post are entirely my own and have not been influenced in any way. Nutrisystem is providing their food and program to me/us free of charge for my weekly updates. I was not compensated for writing this post. I am disclosing this in accordance with the Federal Trade Commission's 16 CFR, Part 255