We received the program courtesy of Nutrisystem. All opinions are our own.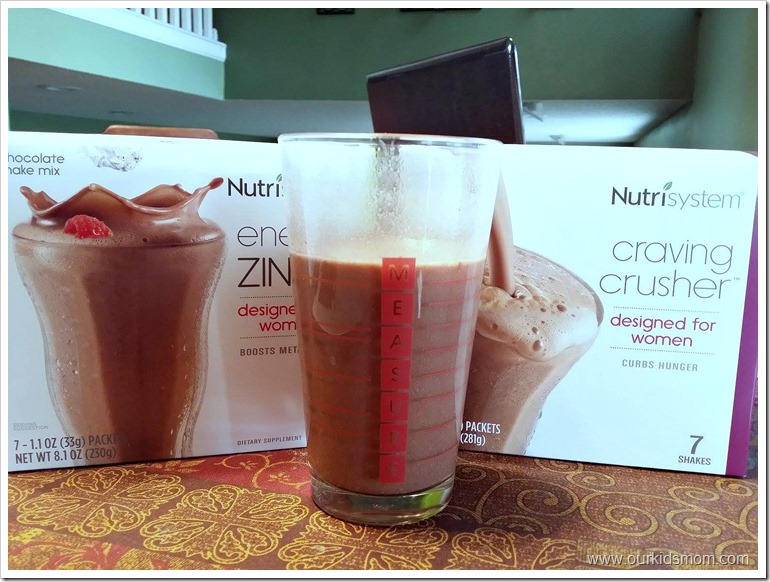 As I mentioned last week, Kaytlin and I started the Nutrisystem program.
I jumped head first into the Fast 5 last Tuesday. This program is basically engineered to give your weight loss a jump start.
The Fast 5 consists of a Nutrisystem entrée for breakfast, a shake for snack, an entrée for lunch, a shake for afternoon snack and an entrée for dinner. You can eat as many non-starchy vegetables as you desire at any time during the day.
At first you are probably thinking I was eating allllllll day long. Let me show you samples of my entrees.

Because I hadn't done my research for this portion of the program, I had ordered food that looked good thinking I was going to be adding some of my own food to the meal (the regular program does this).
So, my week went like this:
* After coming home from a 4 night cruise I was happy to have only added .5 pounds to my beginning weight. Being away for an extended period of time I had quite a bit of computer work to catch up on, so after I got the kids off to school I was basically on my hiney for the day for Tuesday, Wednesday and Thursday. Those three days were fairly easy for me… no expended energy (other than brain energy) and I ate my weight in carrots and celery.
* Friday I was fairly busy but lounged around quite a bit with my family. I was hungry off and on, but I was holding my own okay. I just keep thinking only a few more days.
* Saturday hit and I was a starving maniac. Seriously, I thought I was going to chew my hands off. I stepped on the scale to see that I had lost a tad over 9 pounds in five days. Thinking this is probably not the expected outcome I emailed my counselor who agreed that it was time for me to start the regular program.
* Sunday… I COULD EAT! (insert Hallelujah Chorus here)
Sunday was a fabulous day for me. I had my chocolate muffin breakfast entrée, a scrambled egg, some sauteed vegetables and a piece of toast for breakfast. I felt like a stuffed turkey. Make that a happy stuffed turkey.
The regular program has you eating their entrée three times a day combined with a Smartcarb (basically a fruit or bread item) and a Powerfuel (basically a protein item) from their list of suggestions. Twice during the day you eat a snack of a Smartcarb and a Powerfuel, ending your day with a Nutrisystem dessert.
I weighed in with a total loss of 10 pounds even and I have a fresh look (and appreciation) for the coming week.
Kaytlin had a different experience. She is a busy college student coming head long into finals. Here is a quick quote from her:
Here's how my week went down on Nutrisystem…
First off…this was probably my most stressful week of college ever. I had a big paper mache project and a 52 print project both due, and I literally felt like it was impossible to finish both of them in time.
I spent every waking moment at school from 8am to AT LEAST 6 or 7 at night. One night I even got home at 9pm.
That being said, I stuck to the plan as much as possible. If anything, I had a hard time getting all my food in because I was so busy at school.
I brought food with me so I could take breaks, but I was so caught up in my project that I worked straight through. One day I had a salad before leaving for school and when I got home I had another salad, and then I worked more on homework until around 2am when I FINALLY ate a pizza (a NS entrée) and went to bed.
We had a get together at the house Friday evening and I'd say I was a good girl. I ate my granola bar and a banana and went to school while my roommate set up for the party. When I came home I had my salad but skipped my lunch bar just in case I munched too much at the party. I bought stuff for a veggie tray so I could stay away from the sugary stuff…though I did have one brownie and a small piece of cake… but I skipped my desert that night. I also had one glass of wine.
Overall, I am loving this frozen food. I haven't tried everything I've ordered yet, because I've repeated some of the same meals. The only thing I haven't liked is the chocolate chip granola bars since the recipe has changed since we were on the program last.
Kaytlin weighed in with a 2.8 pound loss even after all that stress!
Week 2 here we come!