A mom wants her children to be safe…

Our children and teenagers are growing up in a completely different world than we did as children. They are now spending countless hours browsing and "messing around" in cyber world. We can no longer peek out the window to see who they are interacting with and if we try to look over their shoulder… we get shut out.
That's why when Webwatcher contacted me and asked if I'd be interested in a review I agreed. Webwatcher is a computer monitoring and key logging software that you install on the target computer. The beauty of this product is nothing is stored on the target computer… so it doesn't bog down or act differently. There is no way to tell it is running… it doesn't even show up in the task manager! I can log onto the Webwatcher website from any computer anywhere and monitor any and all activity that I previously selected.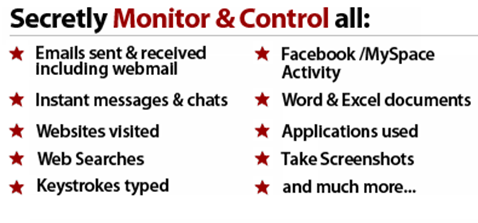 You can set the program to record with certain "alert" or "trigger" words. How many teenage suicides might have been prevented if someone had been able to see what that child had been Googling or even chatting/Skyping? Worried about drugs? Set that as an alert/trigger word.
Did I mention the program is super easy to use. Here you can see that I have selected to view the searches performed on the target computer. It then pulls them up… view and then delete.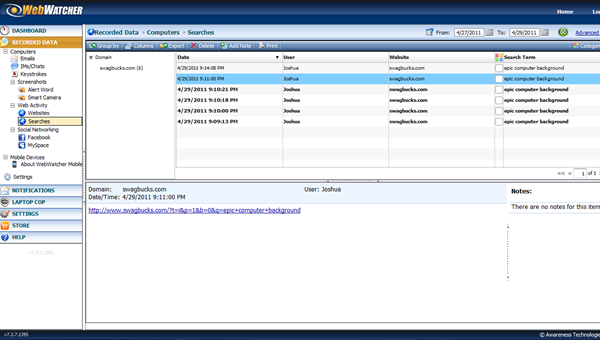 Webwatcher has other cool features as well. You can set it to take screenshots started by an "alert" or "trigger". It will take screen shots of what is on the target computer's screen and when you view it… it's like standing over the operators shoulder. Does your child have a laptop? You can still monitor their activity… from anywhere.
My teenage son has been "hiding" up in his room more often than we like, so we decided to take a peek at his computer activity (secretively… shhh!). We are happy to report there is nothing abnormal going on and we even gained a little insight. We have also set up another feature that he hasn't caught on to. We have set up his computer so that all internet activity shuts down at midnight. Genius, right? You can set it to not allow visits to particular websites or programs. Do you have younger children that want to use the computer? You set it to only allow visits to particular sites making the internet a child safe zone.
Webwatcher was so easy to install and use. We are no longer in the dark and now we have peace of mind. I would highly recommend this software for any parent concerned about their children and cyber world.
NEW! WebWatcher – is now able to track all SMS messages sent to and from Android devices. WebWatcher Mobile already has BlackBerry monitoring capabilities and the Company plans to launch WebWatcher Mobile for iPhone devices later this year.
WebWatcher Mobile is easy to install and parents are able to monitor all of their children's SMS messaging activity whether it be on a computer, laptop or Smartphone through one interface.
So, now I know you want it… right?
BUY IT:
You can purchase and download Webwatcher here (retails for $97)
WIN IT!
One OurKidsMom reader is going to win Webwatcher software!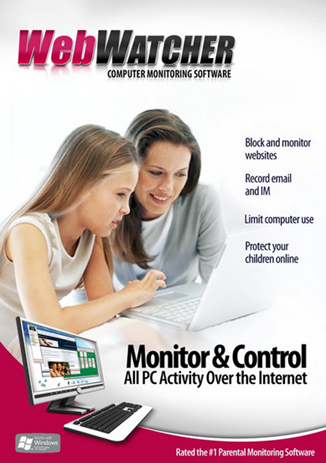 HERE'S HOW TO WIN!
MANDATORY entry (1 entry):
You must do both actions for this entry and then leave one comment that you did so. This entry is required before any others will count.
* Visit Webwatcher's website and tell me something you like or learned
Additional Entries! You may do any or all of these in any order after the mandatory entry above has been completed. If you have already completed these actions let me know you did! If I allow 2 entries for a particular action, please leave 2 separate comments.
[tweetbox width=500 height=50 label=Retweet! content="#WIN Webwatcher Computer Monitoring and Key Logging Software from @webwatcherkids @ourkidsmom ends 5/16 %u "]
1 entry per giveaway entered- Enter any of my current giveaways and leave a comment here

2 entries- Grab my button and leave the direct link to where I can find it

3 entries- Blog about this giveaway with a direct link to this giveaway. Come back and leave a direct link to your post so I can see it.

1 entry each- Share this on Facebook, Digg, Stumble, Google Buzz, etc (you can find the buttons at the bottom of this post labeled with "share the love")

1 entry each- Share this giveaway on a blog hosted giveaway linky and leave the direct link to the post below. Please double check that you are not double posting. (This can be done 1x a day for 1 bonus entry per day).
If you enjoy my blog and my giveaways I would love a vote on Top Mommy Blogs. It only takes 1 click and you're done! (allowed once per 24 hours)
Rules:
You do not have to be a blogger to enter/win. An email address is required to enter. The winner will be chosen via a the WordPress plugin "and the winner is…" and contacted via email.  A reply to the winning email is required within 48 hours before a new winner is chosen. One entry per household. This giveaway is open to US only.
This giveaway ends at 11:59PM EST on May 16, 2011.
Disclosure:
This post was written me and was not edited by anyone. The opinions expressed in this post are entirely my own and have not been influenced in any way. I received a sample for review purposes only. I was not compensated for this post. The sponsor is responsible for prize fulfillment and will be shipping the winner(s) their prize(s). For more information please read my disclosure policy.