The People's Choice Awards 2012 nominees have been announced! The WBTV has several nominees, but one of my favorites is Two Broke Girls.
Kaytlin and I just happened on the first showing of Two Broke Girls. The character Max caught our attention immediately. She is cute, funny, blunt, to the point and not afraid to speak her mind. She is a working class girl that has never been handed anything.
Then Caroline walked in. She is a high class socialite who's family just lost all of their millions. She is hoity-toity, uppity, and a totally unaware girl that is forced into sleeping on the subway and taking a waitress job.
I absolutely love this show. I love how raw Max is and how clueless Caroline is. The raunchy jokes didn't offend me in the least. Actually, they had me rolling with laughter… something I don't normally do out loud. Seriously… my family thinks I'm odd that I don't laugh out loud at some shows while they are nearly crying.
Two Broke Girls is nominated for Favorite New Comedy. I have to say I totally agree! It's my favorite!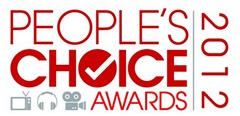 I have been hired by Warner Bros. WBWord division to promote WBTV shows nominated in the People's Choice Awards.