This post brought to you Children's Mercy. All opinions are my own.
All parents want to encourage healthy eating habits in their children.  One of the best ways to do this is to menu plan with your kids help each week.  Getting them involved in what they will be eating each day helps you to recognize their preferred foods, while also introducing them to healthier options on a regular basis.  We have some great tips for how to get healthy foods into your kids diets with menu planning!
Ways To Feed Kids Healthy Foods With Menu Planning
We love that our sponsor Children's Mercy is so focused on healthy eating habits in children.  After speaking to registered dietitian Shelly Summar about better choices and the 12345 Fit-Tastic program, we have some great ideas to share with you about how you can feed kids healthy foods while menu planning to save time.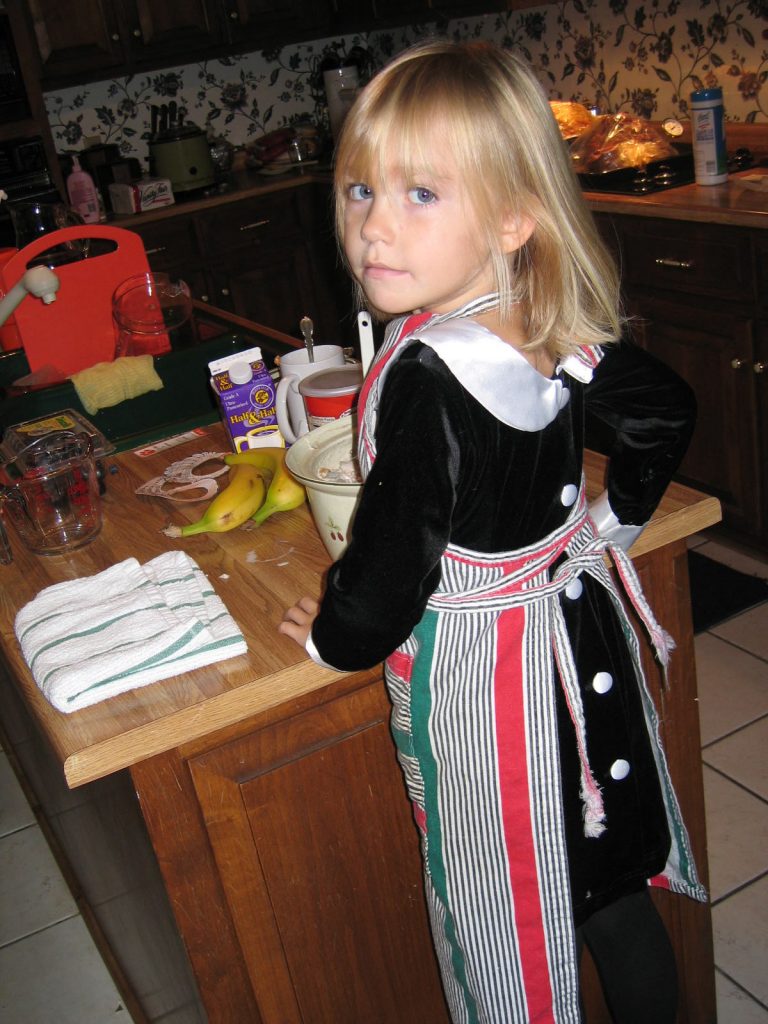 Get kids involved in choosing recipes. 
Instead of randomly adding recipes you enjoy to your weekly lunch and dinner menu plan, get your kids involved.  Ask them to give you a list of their favorite foods.  Then talk to them about fruits and vegetables they enjoy eating.  Work around these lists to include some of the things you know they already like in each meal. 
Examples of healthier options:
Instead of using just a basic spaghetti sauce over pasta, shred carrots and zucchini and cook into the sauce for added fiber and nutrients. 
Replace ground beef with black beans or pinto beans in tacos and taco salads.
Add their favorite raw vegetables to lunch boxes with a healthier Ranch dip made of Greek yogurt instead of mayonnaise or sour cream
Substitute fresh fruit or smoothies for dessert.
Have kids help you prep ahead fruits and vegetables.
To take the frustration out of meal prep each evening, you can work ahead by prepping fruits and vegetables once a week.  Get your kids involved with different things as their skill allows.  Younger children can help you by washing fruits and vegetables in the sink before you peel, cut, or portion them.  Older kids can help by portioning the items into refrigerator storage containers or baggies for the refrigerator. 
Getting your kids involved helps make it easy to feed kids healthy foods.  They are part of the planning and preparation which makes them more likely to want to eat the fruits of their labor.
Limit options so they don't become overwhelmed.
A lot of times packing a lunch box each day can be tough. Especially when kids are faced with too many options for what they can have.  Limit their options so they don't become overwhelmed and go back to the same old bad eating habits.  Pick two items for each category and let them choose between those each day as they pack their lunches.
Another great option for healthy lunches is to use the Bento method that allows for smaller portions of various snacks and lunch ideas.  This helps them have variety without being overwhelmed by the choices offered.
Incorporate 12345 Fit-Tastic into your routine. 
This fun plan helps you to easily manage healthier habits in your home.  Each number represents a goal for your family.
1 hour of physical activity
2 hours maximum screen time
3 servings of low or nonfat milk or dairy
4 servings of water (non sugary drinks)
5 servings or more of fruits and vegetables
As you incorporate these reminders into your daily routine you'll find you and your children living healthier lives. 

Connect with Children's Mercy:
Don't forget to check out Children's Mercy website and Fit-Tastic pages for more information on how to create healthy food options for your entire family.
For more helpful content and follow Children's Mercy on Facebook and Twitter for more everyday parenting tips.