This post brought to you by Disney's Zootopia. All opinions are my own.
As a parent, you want your children to always know they can do anything they set their minds to. Our sponsor is reminding us once again that encouraging our kids' dreams and goals is vital to their growth as an individual. What better way to encourage them than to enjoy a great family friendly movie together?
5 Easy Ways to Encourage Kids to Reach Their Goals
With the latest Disney animated film, Zootopia to be released on Blu-ray™, Digital HD & Disney Movies Anywhere June 7th. it is easy to encourage your children in a fun way right in the comfort of your own home. This movie, which comes from the same creators as the hit films FROZEN and BIG HERO 6, has a great natural message of how anyone can accomplish their dreams regardless of challenges. We have some great tips for how you can also encourage your kids to reach their goals.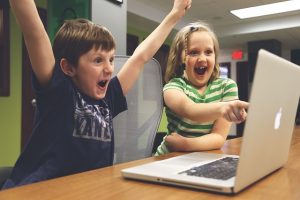 Set them up for success with needed help. It is often easy for a parent to actually boost their child to accomplish their dreams just by setting their kids up for success. This can come in the form of tutoring, extra lessons for the arts, or simply asking questions about their dreams to understand your child better. By providing them with the tools they need to excel, you are setting them up for success.
Never belittle their ideas. One theme throughout Zootopia is that many doubted Judy Hopps' ability to become a police officer and have success in the role. Just because it hadn't been done before, people didn't believe she could accomplish it. It's easier for kids to learn by doing things they enjoy. They can learn important life lessons, such as what life as a female police officer is like, by watching entertaining movies that make learning fun.
Judy's parents continually encouraged her to just come back home, even after she was seeing her goals being reached. We can remember that offering a way "out" is one thing, but encouraging their defeat is not okay. Take a cue from Judy's parents to send your kids off with the right tools (a care package as she heads to Zootopia), but leave the doubt and discouragement behind.
Encourage their goals through play and education. If your child is discouraged and feels they just can't succeed, there are a lot of fun ways to encourage them. Play time can include things to help build their confidence, and education or lessons can help them learn the skills they need to succeed. One example is joining art workshops, if they want to explore their creativity, which they aren't always able to do in school. Watching a family friendly movie like Zootopia can also instill in your child the fact that no matter what the challenges are, they can easily work toward their goals to find success.
Keep great communication open. Do your kids trust that they can tell you anything, even if it isn't easy? That is exactly the type of communication you need for your kids to truly find success and learn that they too can do anything they set their minds to. Keep communication open with fun games at dinner time that ask questions, or with serious conversations about topics that aren't always easy. Make things comfortable by interjecting humor, silly stories, or funny themes to break the ice so they know that it doesn't always have to be serious or embarrassing to talk to mom and dad about the tough things in life.
Find heroes that they can connect with. One of the best ways parents can encourage their kids to reach their goals is to find a hero they can connect with. Judy became a hero to all of the "little guys" because she was nothing like other police officers, yet still very successful. You can find an underdog story about almost any sport, educational goal, or artistic endeavor to remind your kids that they are just as capable as anyone else in succeeding to meet their goals and live their dreams.
Join your family to watch Disney's Zootopia, available on Blu-ray™, Digital HD & Disney Movies Anywhere on June 7th, as a great way to casually encourage their dreams to come true! You can order your copy here