There are many reasons to renovate an old house, whether you've fallen in love with a future fixer-upper, can't bear the headache of selling your current home, or want to increase the value of your home.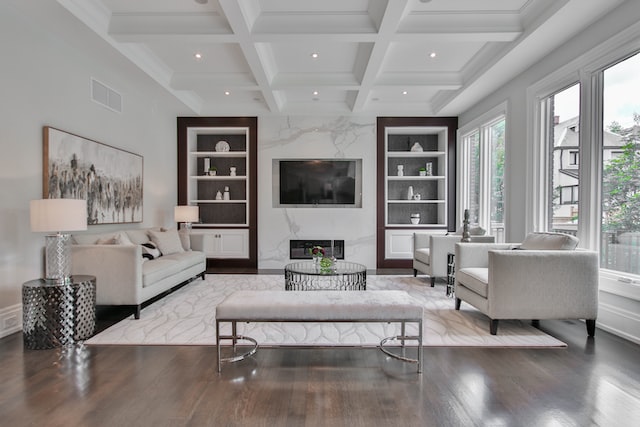 Depending on your budget, you may select a variety of renovation projects to remodel and reorganize a worn-out, outdated property. A thoughtful plan will honour the existing architecture, especially if it's a heritage home. Keep that in mind before making significant adjustments.  
Suppose your home is fortunate enough to contain any historical elements. In that case, it's critical to regard them as one of the property's assets. In addition, it's critical to construct modifications around them carefully to prevent harm. 
Paint The Ceiling And Walls.  
Older houses will exhibit aging symptoms like cracks and damaged paint. Covering these flaws will help your house look more modern. Often a fresh coat of paint will do the trick. However, it would be good if you could preserve the house's individuality. To do this, you should polish a few things to bring out these features.  
It could be preferable to experiment with several color schemes that will enhance the overall design of your property. For instance, painting your walls a high gloss cream or beige color and painting your doors a dark grey color might make them a focal point. 
Implement Underfloor Heating  
The cost of laying underfloor heating can be daunting at times. However, radiators don't provide the same level of comfort as underfloor heating. Because it resembles how the light warms you, it feels natural. In contrast to radiators, which warm the air by convection by moving cool air from the floor to the ceiling, underfloor heating creates radiant heat. The entire floor is heated, preventing cold spots, stuffiness, or draughts while distributing heat evenly. Also included is a comfortable, toasty floor.  
An underfloor heating system is significantly more affordable and effective than other home heating systems. It can even raise the value of your home when you decide to sell it. 
Update The Lighting  
You should make sure your old home has sufficient light. Older homes typically don't have enough outlets, so you should address that issue before installing new lighting. After ensuring electricity is under control, you can consider several lighting options. Contrary to popular belief, a modern home doesn't always include modern lamps and chandeliers.  
By incorporating rustic and modern components, such as wall sconces, fixtures with cut-outs, and pendant lights with elegant white shades and black accents, you can retain part of the space's rustic appeal without trying too hard to modernize it. 
It takes more than just painting the walls and buying new rugs to transform an old property into a trendy and modern one. If you want what you desire, it will take a lot of work, so be ready to put in serious effort. However, remember that just because a project is ambitious and challenging doesn't mean it can't be completed. 
Embrace Open Layouts 
Most older homes were constructed on odd-shaped lots, resulting in odd-shaped room arrangements. By adopting an open floor plan, you can modernize any area. But remember that you might need to divide rooms into zones. Open layouts provide better functionality. To further delineate the zones, place furniture in thoughtful locations and add area rugs.  
Old houses can be charming. The room might need to be altered to accommodate changes in your lifestyle. Nevertheless, you and your family will soon have a magnificent home. 
Use Glass To Open Space  
Glass and contemporary home design are inseparable, but you don't have to use it as furniture; instead, use it to let more light into your living, dining, and bathroom spaces. To give your bathroom a contemporary feel, swap out any shower curtains or patterned screens for clear ones. You may add glass walls with panels to divide your living and dining areas while maintaining an open-plan design. 
Invest In New Hardware And Faucets  
Start with outdated faucets and cabinet hardware if you want to update your house. Simple to complete on your own but courageous enough to change things. This weekend-long project has a significant payout. Look for clean lines and contemporary finishes; if you want to add even more flair, think about painting the cabinets and installing a backsplash. 
Rather Than Carpet, Choose Floorboards 
While carpets are soft underfoot and excellent at providing insulation, they may be challenging to clean and may eventually start to look shabby. So it might be smart to move to floorboards if you're ready and willing to make significant modifications to your home. This is because they not only appear more contemporary but are also more durable and enduring.  
Lighter colors make rooms appear larger and sunnier, while darker colors give your home a more dramatic and rustic vibe. The color you choose will mostly rely on the size of your space and the style you're striving for. 
Update Window Treatment  
Windows are often ignored. Homeowners usually give up and leave their windows empty or add basic shades for seclusion. The problem is that windows look beautifully decorated! You are sacrificing a magnificent layer of décor by leaving your windows unadorned. Although individuals fortunate enough to have ocean or mountain vistas would disagree, even the nicest views can be framed by fashionable window treatments.  
Windows can be decorated to match your taste and style. You can choose daring and graphic with geometric curtain panels, beachy with gauzy white sheers, or simple with bamboo shades. Take inspiration from your current colour schemes if you are worried about all the choices. The simplest solution is sometimes to match your curtain panels to the color of your walls, which produces an appearance that complements any style.