The Walmart gift cards and information have been provided by P&G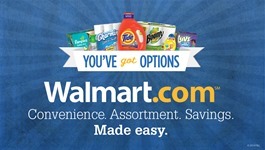 It never fails. I will have just finished putting away bags upon bags of grocery and household items and someone will inform me that we just ran out of something.
Typically I tell them to start a new list and that they will just have to deal until I can get back out. Now that I've found the Walmart.com App picking up my favorite P&G items is as easy as a few clicks and it's done.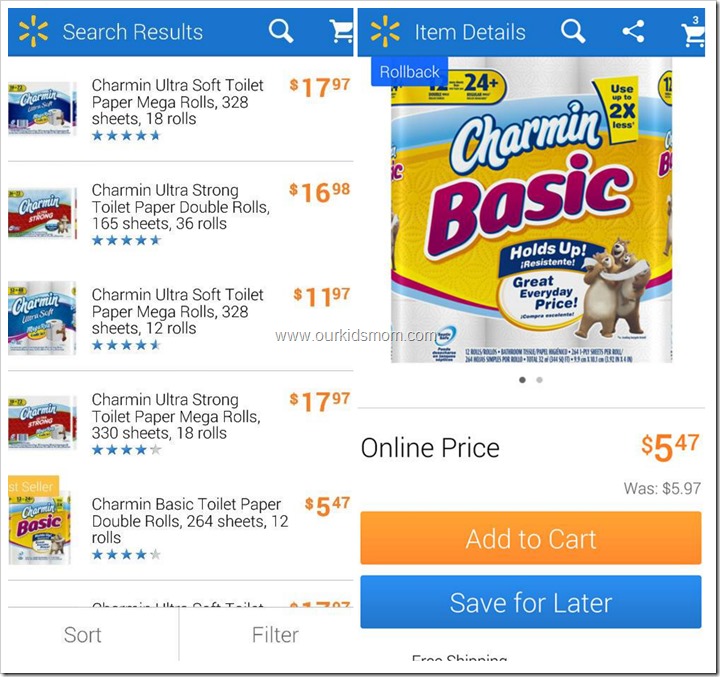 By using the Walmart smartphone app, you can easily build a shopping list by scanning all the products you are needing more of, by browsing or by hitting the search magnifying glass and typing in the name of the item you're looking for.
Above I typed he word Charmin into the search field and received a list of items to choose from. Touch the one you want to view more about and you can save it for later or add it to your cart to buy now.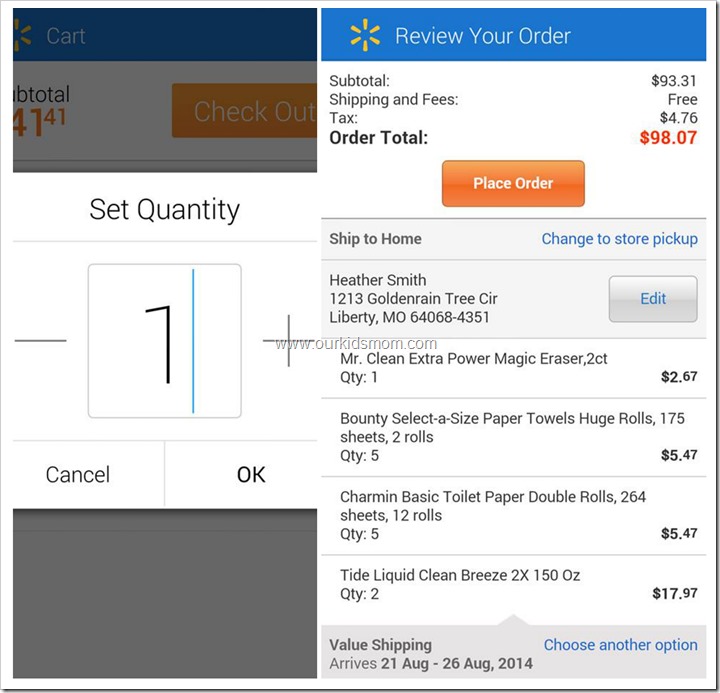 To buy multiples of that particular item you touch the shopping cart emblem in the upper right hand corner, touch your item in your cart and then adjust the quantity.
During my shopping trip I was able to find some of my favorite P&G items. We purchased a Mr. Clean Extra Power Magic Eraser, Bounty Select-A-Size Paper Towels, Tide 2x Ultra Liquid Laundry Detergent, and Charmin toilet paper.
During checkout can choose to have your purchase shipped directly to your house (shipping is free if you spend) or shipped for free to the nearest Walmart location for a quick and easy pick-up with Site to Store.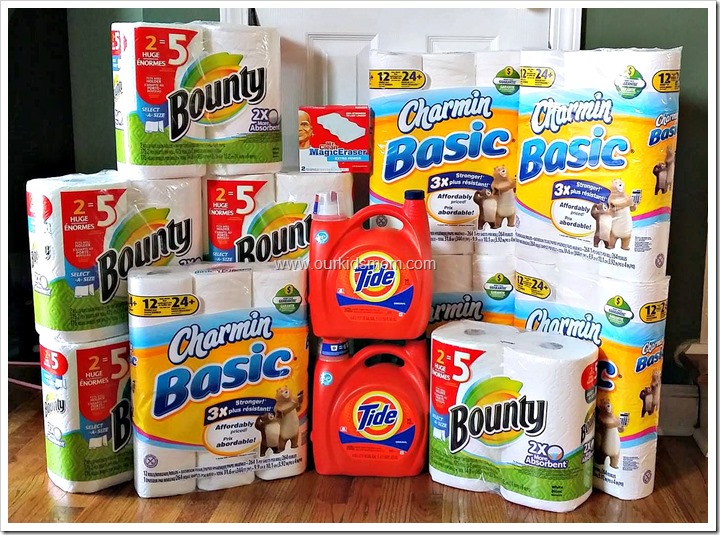 I spent over $50, so shipping was free and it arrived at my doorstep in TWO DAYS! With my family of six I'm hoping my order will be enough for the next few months.
By shopping for household items on Walmart.com or by using the Walmart smartphone app, you are giving yourself the option to shop wherever and whenever you want – at your own convenience.
Walmart.com offers the same great variety and savings on everyday low prices that you've come to love at your local Walmart, especially on your favorite P&G products.
Don't want to use a credit or debit card?
Walmart.com offers different payment options, including the option to Pay with Cash during in store pickup if you don't want to use a credit card online.
DOWNLOAD THE APP:
You can download the app from the Google Play Store or the App Store
WIN IT:
ONE OurKidsMom reader is going to win a $25 Walmart Gift Card!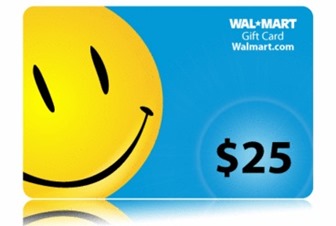 This giveaway ended at 11:59 PM EST on August 20, 2014.