Vtech Kidizoom Action Cam
Sample received. All opinions are my own.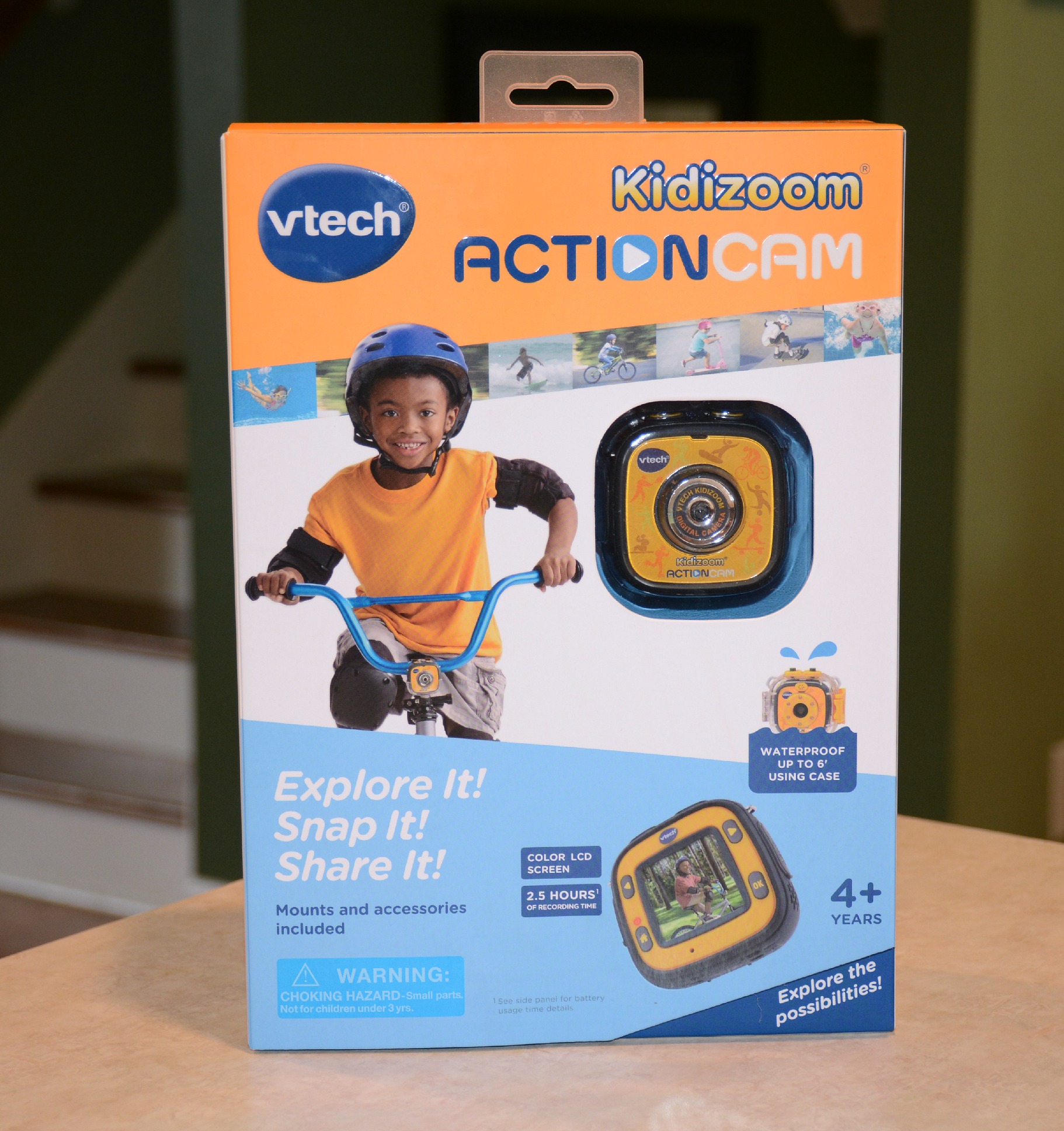 Introducing the new VTech® Kidizoom® Action Cam!
My children are active and love to get out and explore the world. They have seen Dad use his grown up action cam and have begged time and again to use it. That's why when I was offered a chance to try the Kidizoom Action Cam I couldn't resist.
From the excitement of long bike rides to adventures in the backyard, the Kidizoom Action Cam will let your kids capture their memories with photos and videos on the go!
The camera features a robust, durable design and comes complete with mounts for attaching to a bike, skateboard, scooter and more.  Bringing parents' technology to a new generation of active kids, the Kidizoom Action Cam is tough enough to keep up with your adventurous child – all for under $60!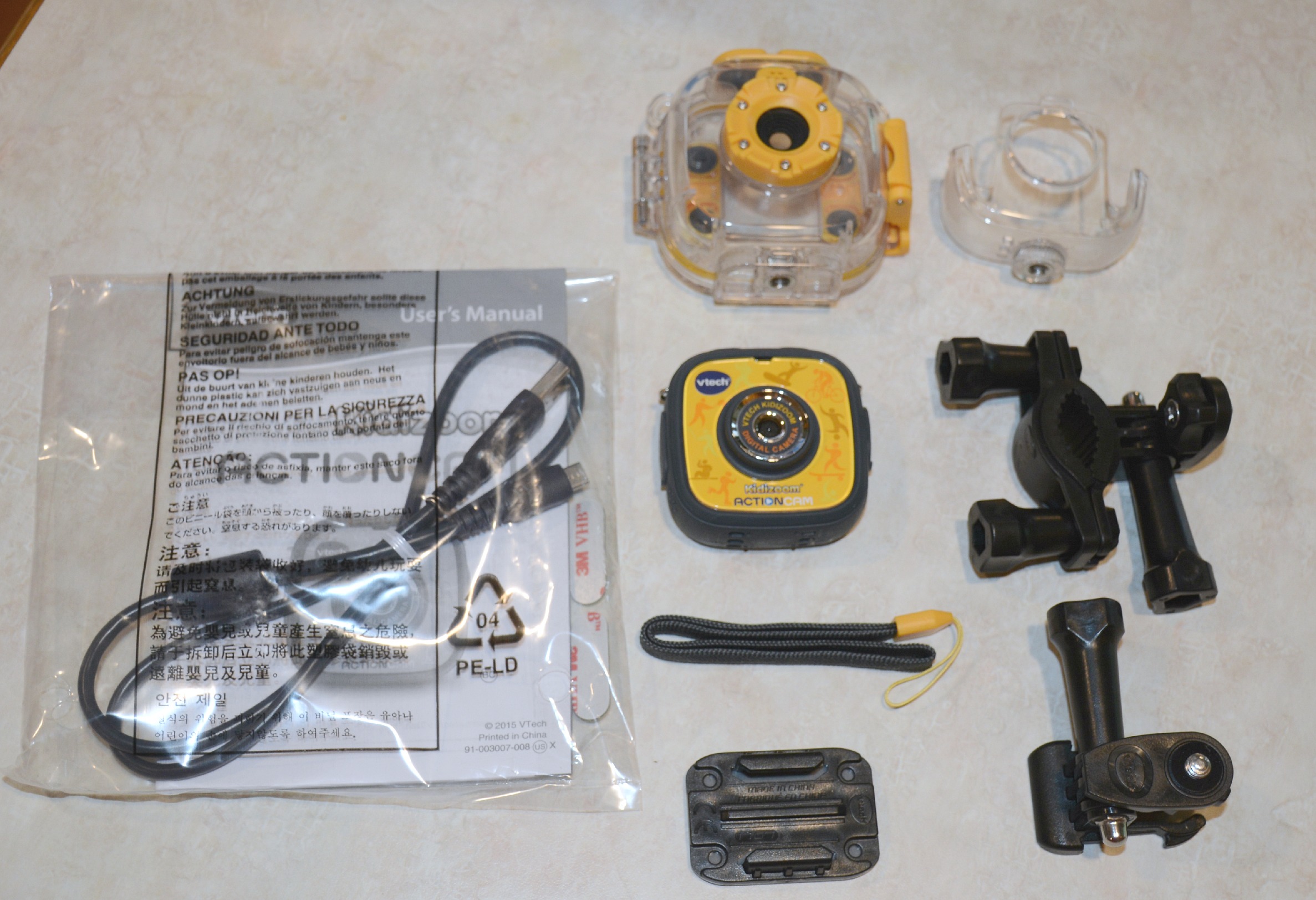 VTech®Kidizoom® Action Cam (Ages 4+ years, MSRP: $59.99)
Features a 1.4 inch color LCD screen, rechargeable battery, micro USB cable for data transfer and battery charging, and expandable memory up to 32GB with a microSD card. (To store all your adventures, a microSD card is required. Sold separately)
Includes a waterproof case for underwater adventures, mounting accessories for bikes and scooters, and a wrist strap
Features three built-in games, stop motion and time-lapse options, as well as special effects including customized photo frames and filters
Child-friendly camera can withstand drops and bumps and offers the choice of yellow/black or purple colors
Available at Walmart.com on May 1st, in your local Walmart stores on May 11th and will be available nationwide this summer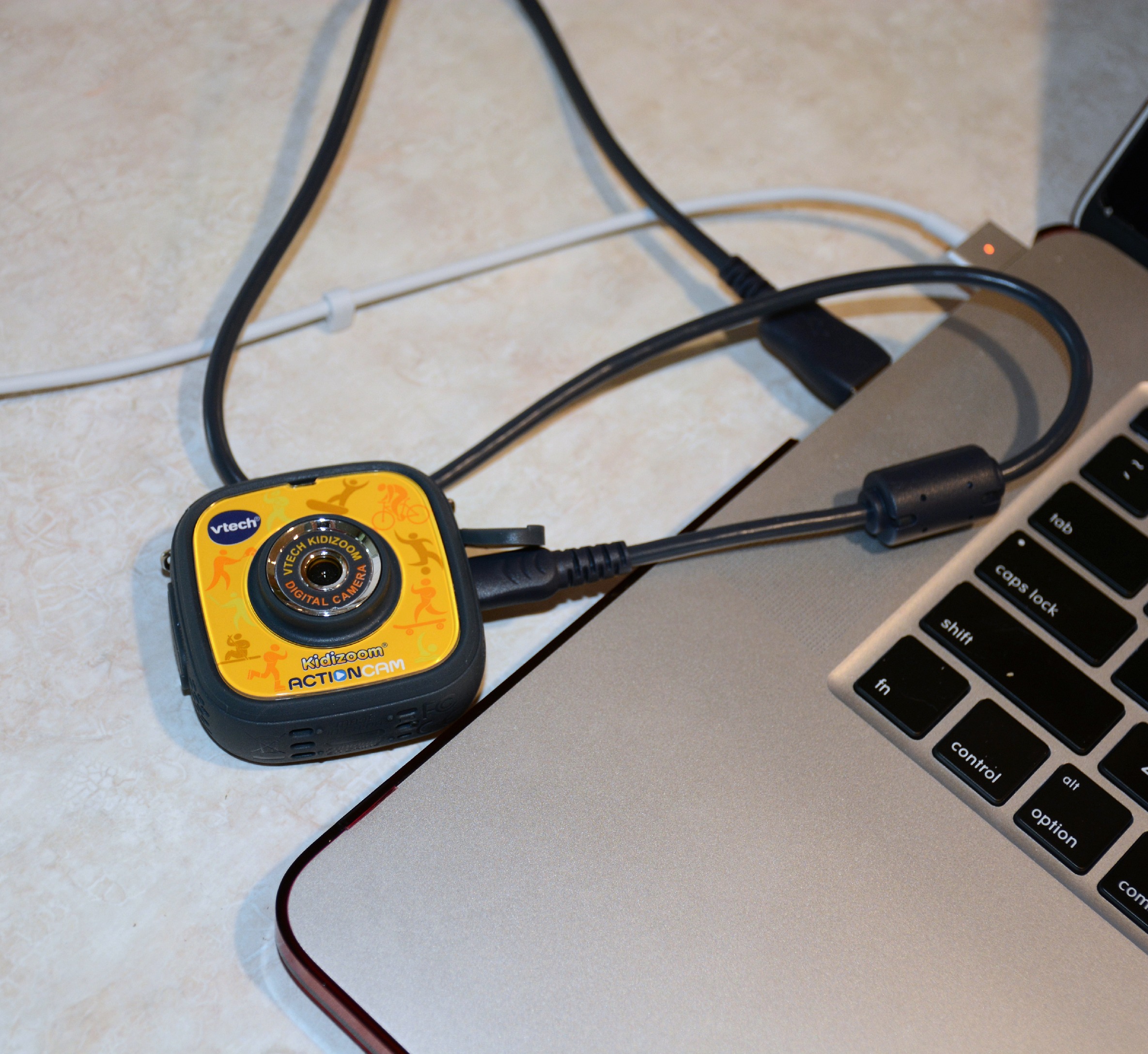 Setup was super simple. One side has an opening for the memory card (not included) and the other side has a USB port to connect to the computer. This will allow the camera to charge. This is also how you retrieve their video and photos. No special software needed, I just opened it like any other memory card and drug their files to my desktop.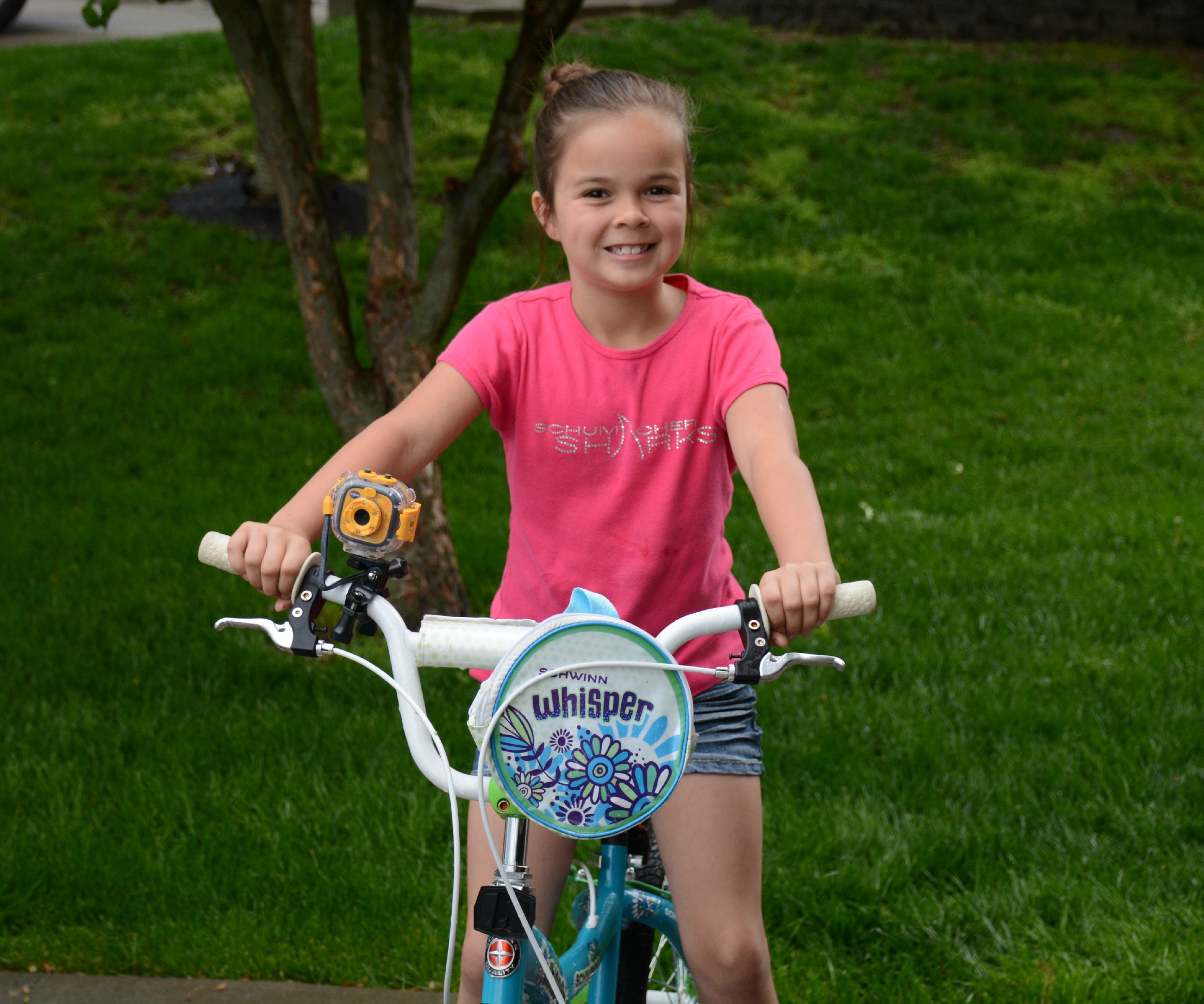 Emma was eager to play with the camera on her bike. The mount was super easy to use and I after her initial ride I was able to adjust it with a few twists so that it video'd HER while she was riding.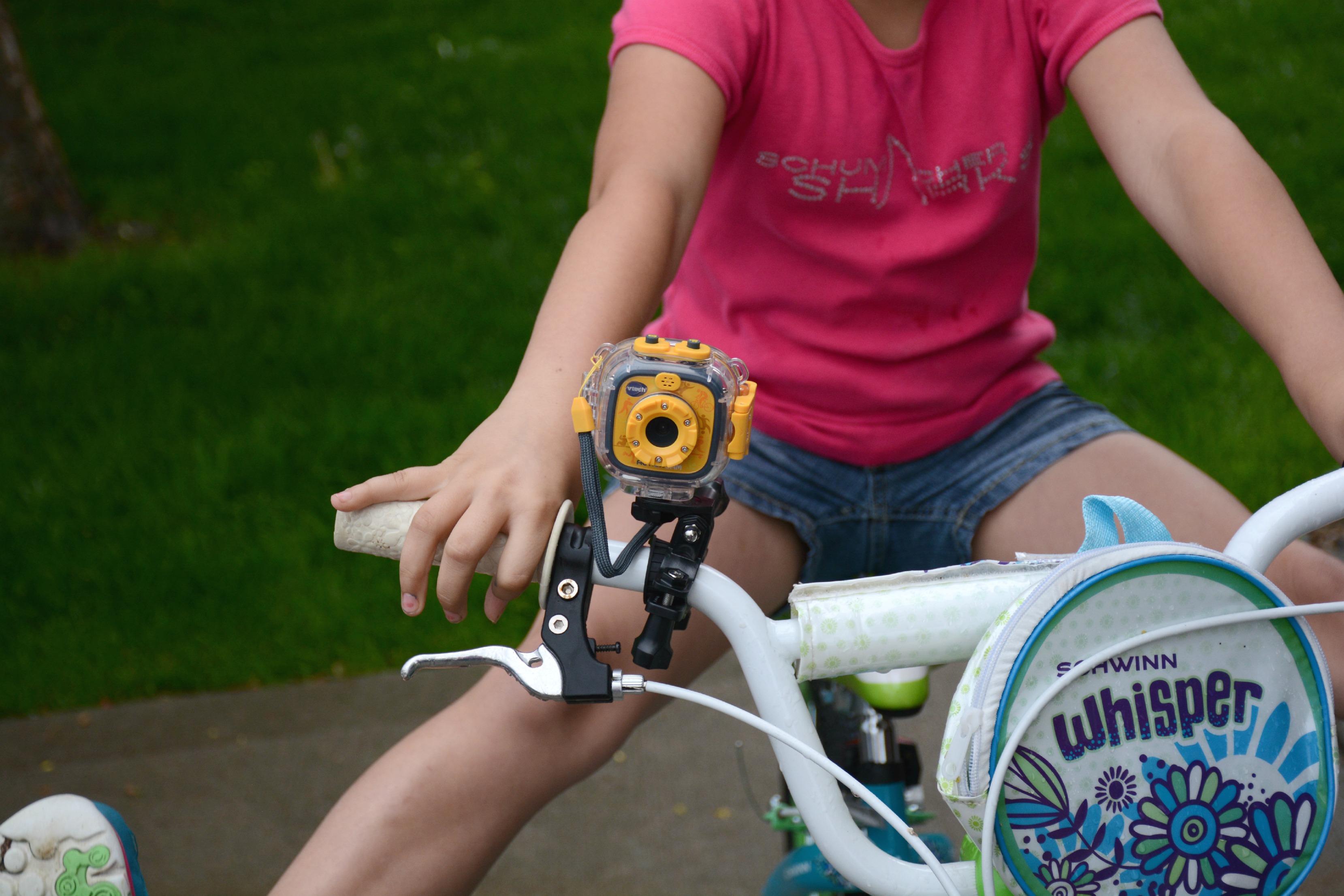 The camera is a nice size (very similar to Dad's) and mounts on with the same type of mounts his uses. With the waterproof case the kids had fun playing outside in the rain while I never worried about the camera. The only thing I would have done differently was I'd remove the strap. You will hear the strap hit the plastic waterproof case while flapping in the wind in the video below.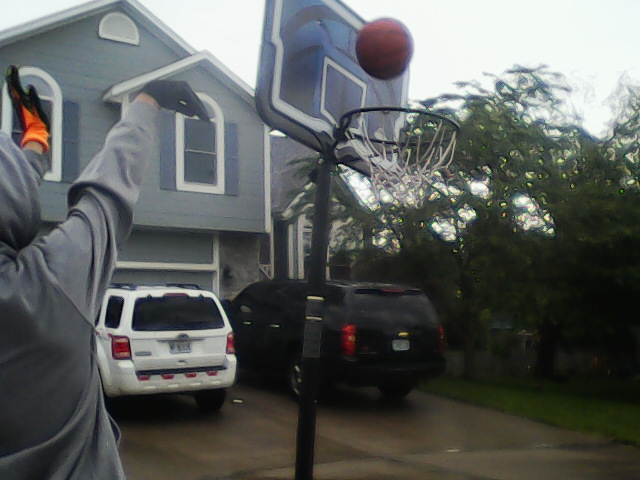 Above is a photo Ethan captured in the rain.
The buttons are easily distinguishable for the kids. There is a camera for the photos and a video camera for still shots. Because they are very well skilled with Vtech toys they understood how to flip through the options and Ethan even made a funny photo without asking me how.
Above is the video Emma captured from her bike. It was overcast and rainy out.
Both kids had a blast playing with the camera. I would share all of them, but these were the only ones that didn't feature their friend's faces lol.
Connect with Vtech:
BUY IT:
You can purchase the Vtech Kidizoom Action Cam at Walmart
WIN IT:
ONE OurKidsMom reader is going to win a Vtech Kidizoom Action Cam!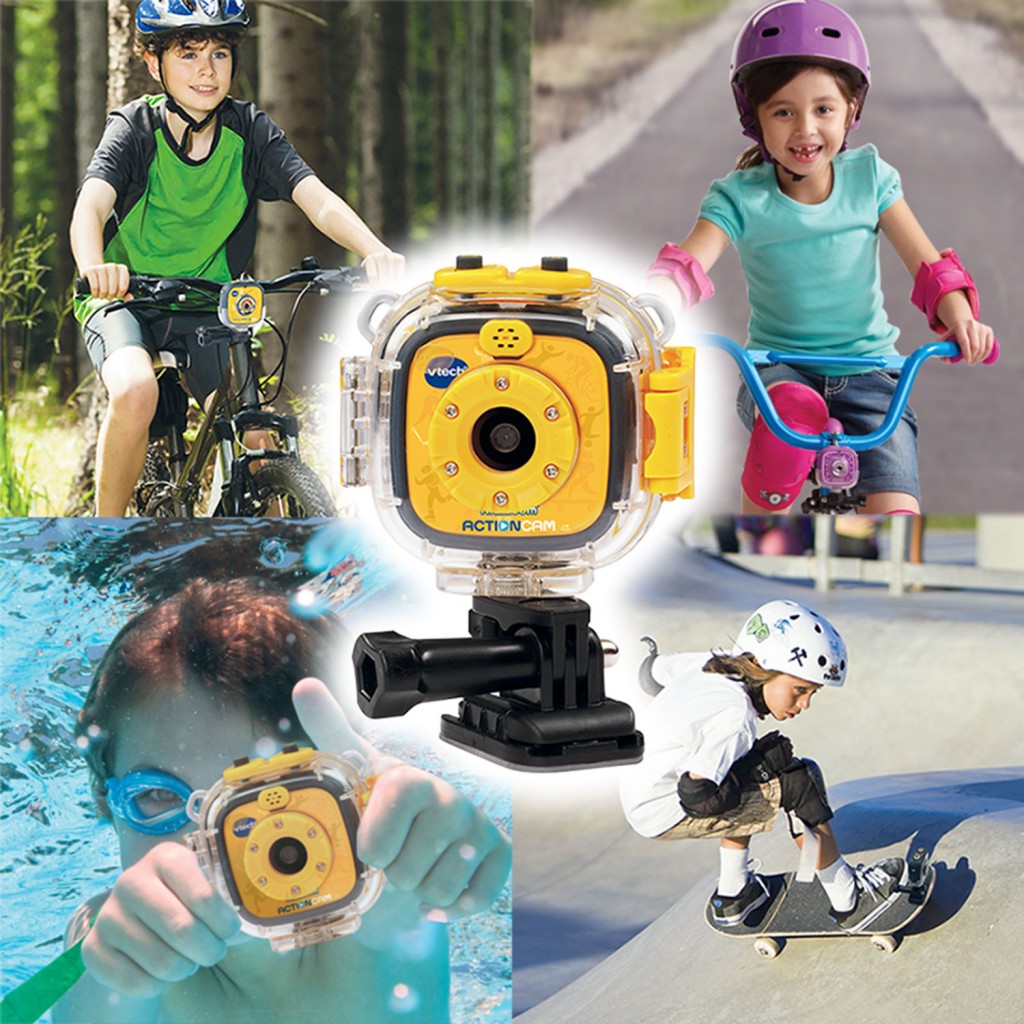 This giveaway ends at 11:59 PM EST on May 25, 2015.