Vintage Marquee Lights
Sample received. All opinions are my own.
Emma has been transitioning from a "little" girl room to more of a tweenish style room lately. Although she still loves her dolls, her taste in decor has graduated a bit.
When I was introduced to Vintage Marquee Lights I loved what I saw.
Vintage Marquee Lights
Bring color and light to your children's room with Vintage Marquee Lights! Use initials, their favorite symbol (mustache, star, anchor, heart, etc.) or spell out an inspirational word to light up and liven their bedroom. Vintage Marquee Lights are created with a rustic antique look, and each sign is 12", 24" or 36" tall, 4" deep and equipped with a hanging bracket for easy wall installation. Also looks great leaning against a wall. Perfect for indoor or outdoor use. Starting at $159.
After some time on the sight I ran across the Peace Sign and knew it would be perfect for her room.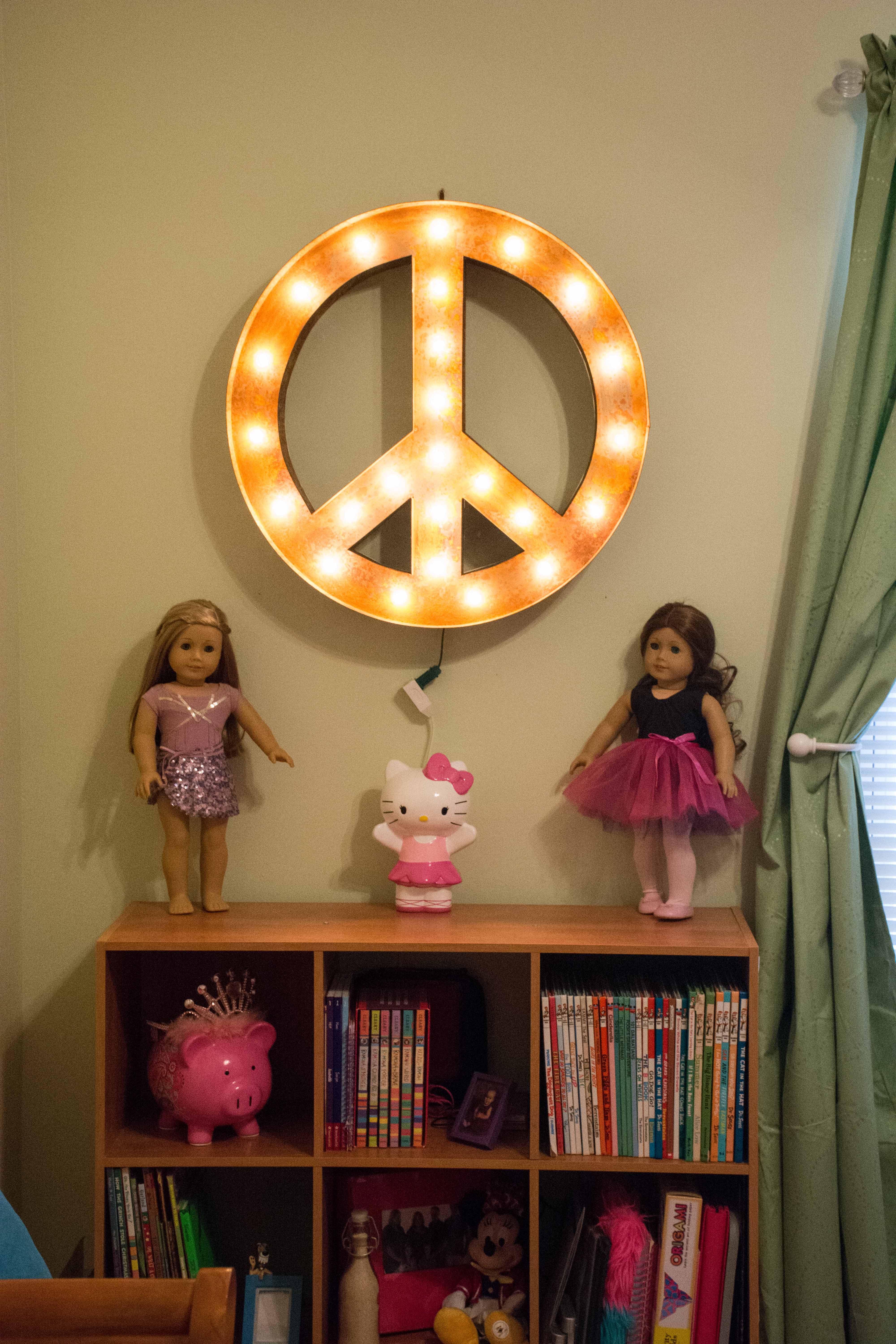 The Peace Sign went perfectly with Emma's new bedding, which was also 70's themed with peace signs etc.
This particular marquee is:
36″ tall, 36″ wide, 4″ deep
Will link up to 3 signs with just one plug
Plugs into a standard outlet
Great for weddings, restaurants, bars, special events, or as photo/set props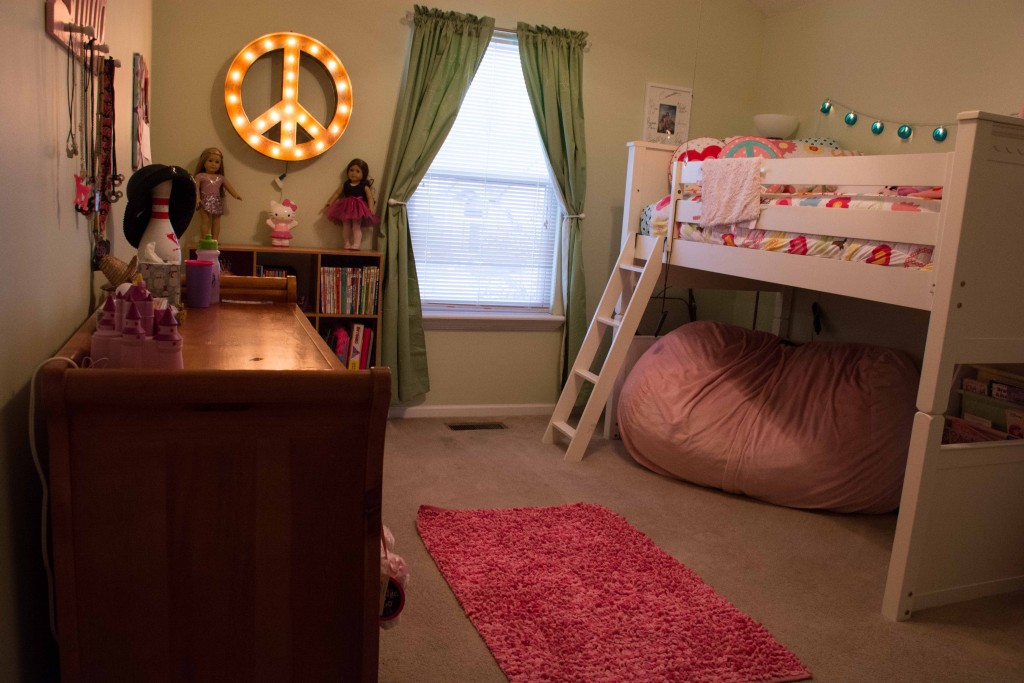 These Vintage Marquee Lights are carefully crafted from rusty metal to make them look authentic and antique. Artificial wear and tear is created on each letter and wear will differ from sign to sign. Color will also vary due to naturally occurring rust.
Our sign was heavily rusted and a little messy to assemble. The sign comes in 2 pieces… the metal and a string of lights. Installing the lights was easy and only take a few minutes, but fortunately I thought to put a blanket under our work area as my hands were quite orange when I was finished.
This really was no surprise, though. It says it multiple times on the sight: "Due to the rust, inside packaging can become dusty during transit. Open with care. Once open, shake dust off."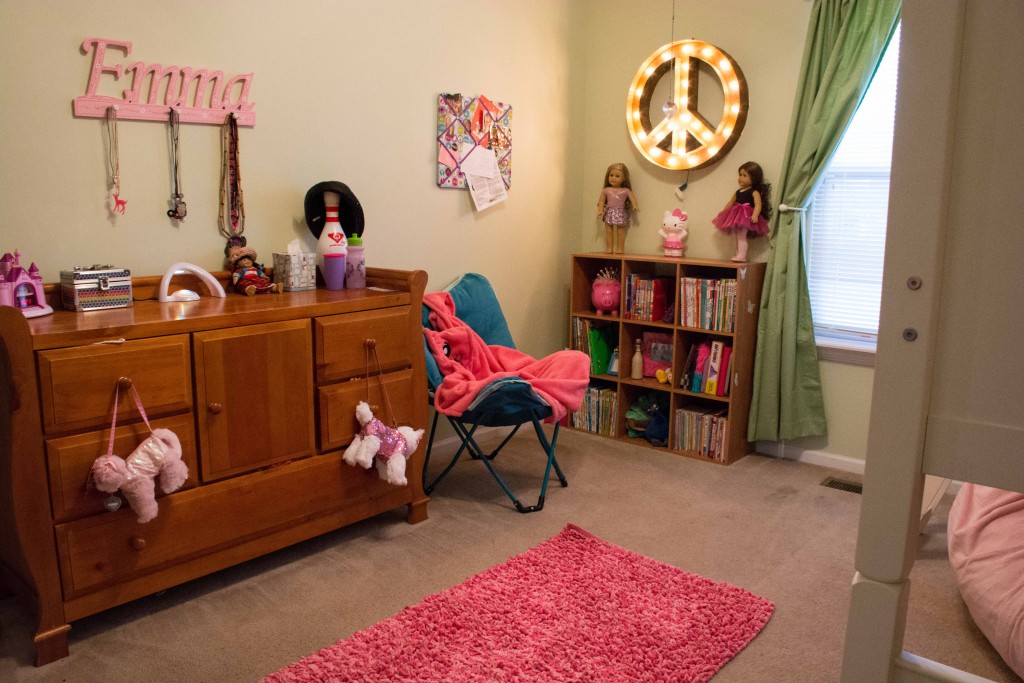 When hanging, be sure you have heavy duty hangers to put into the wall. Emma's peace sign was a decent weight and I had worried about not anchoring it correctly. Since my husband is very knowledgeable about this, I had him help me. In the end it was rather simple.
I wish I had video'd Emma's reaction when she saw the light. I think her eyes lit up almost as bright as the bulbs and her face beamed.
Emma likes to use the peace sign with the lights off while watching television or reading in bed. She has mentioned she likes the glow and the feel it gives to the room.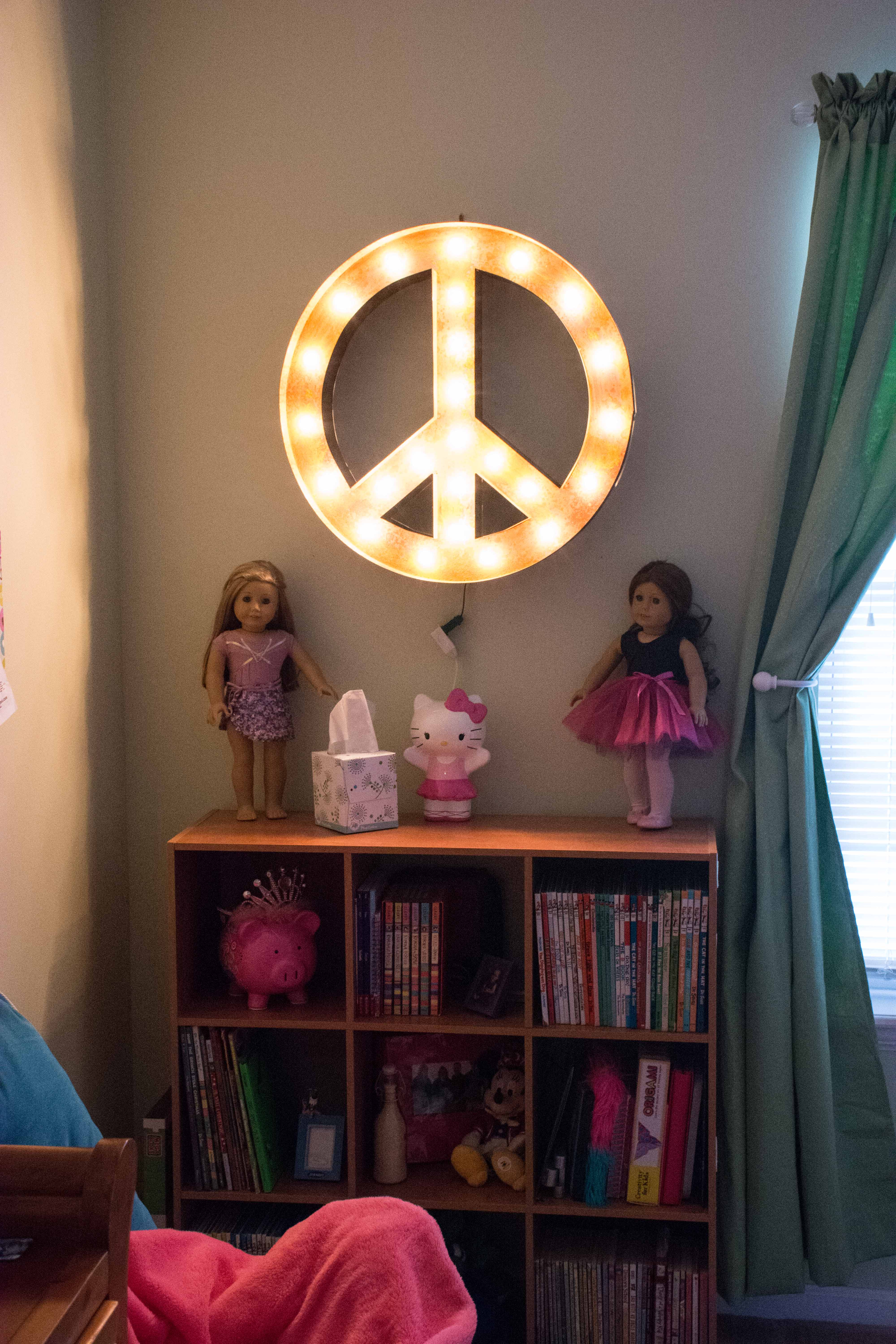 I have to admit I love it as well. My only wish would be to possibly have a slightly longer cord hanging out with an on/off switch built in. Even with that wish, we love her marquee light and would purchase one for Ethan's room in a heartbeat.
Connect with Vintage Marquee Lights: