Sample received. All opinions are my own.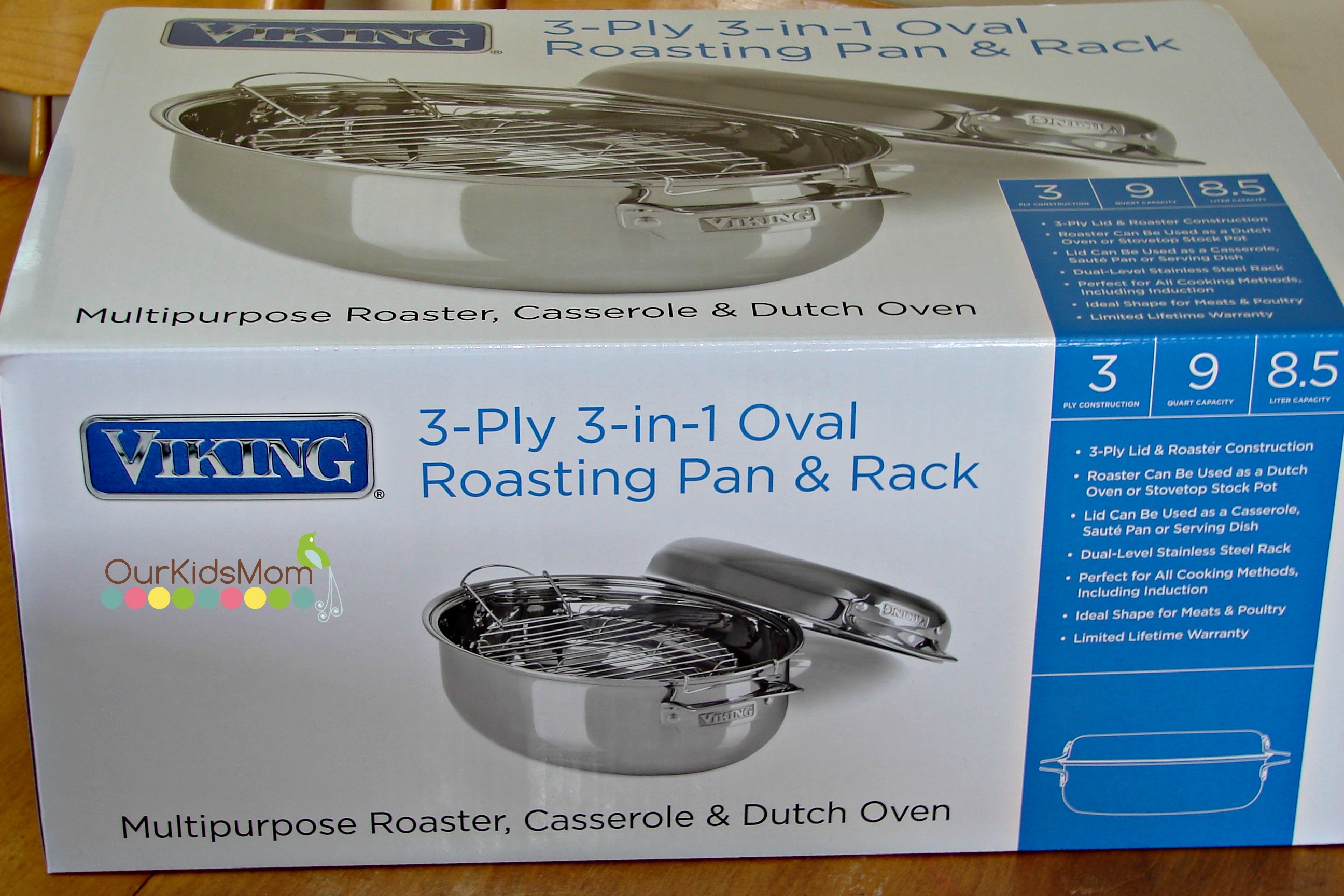 With the holiday season upon us, we are getting ready for festive meals.  This beautiful Viking 3-ply 3-in-1 Oval Roasting Pan & Rack cookware was sent to me for a review and I think it will be the answer to cooking for a larger family. The roaster has a mirror finish on it so it looks gorgeous whether you are cooking with it or using it to serve.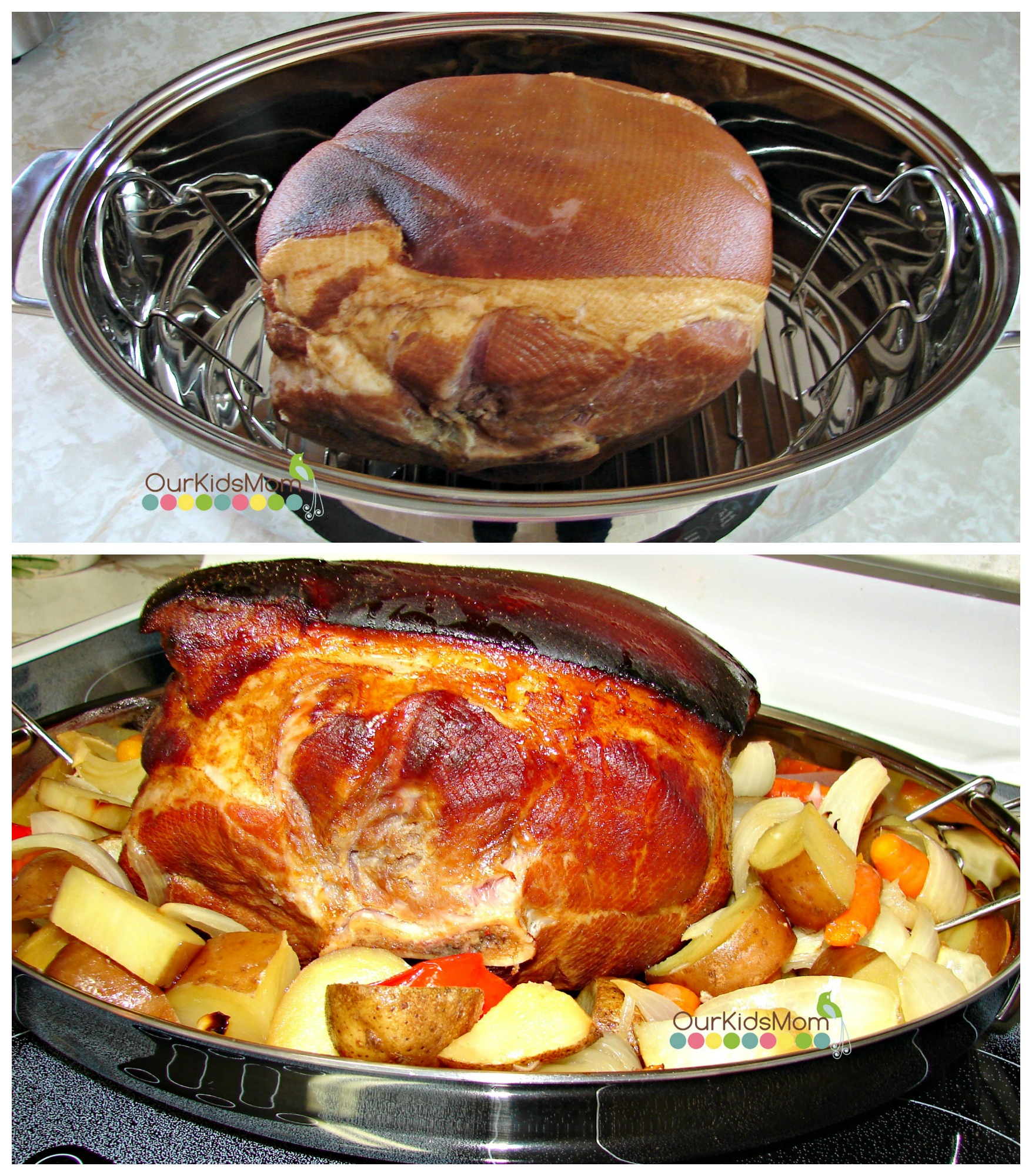 When cooking for the family I like to have my vegetables in the roaster with the meat to get that great flavor. This roaster had no problem cooking a 4kg ham and still have room to roast the vegetables as well.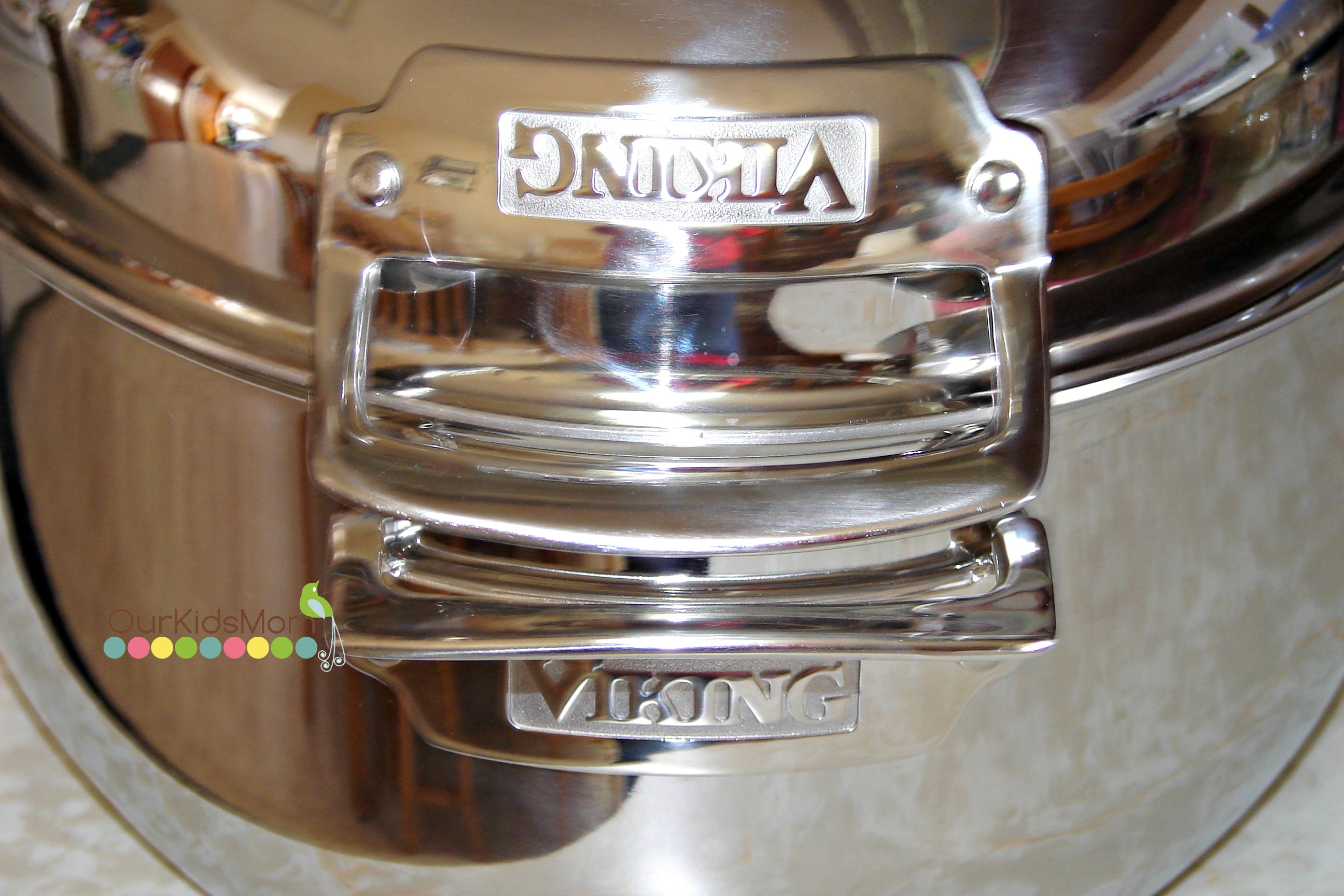 The handles on the lid and the bottom make it very easy to hold, keeping the lid from slipping off the bottom while moving the roaster in and out of the oven. The cookware cooks better on a low to medium temperature.  The middle aluminum layer between the stainless steel conducts the heat so evenly that you don't need to use a high temperature. The roaster is good up to 600º in the oven.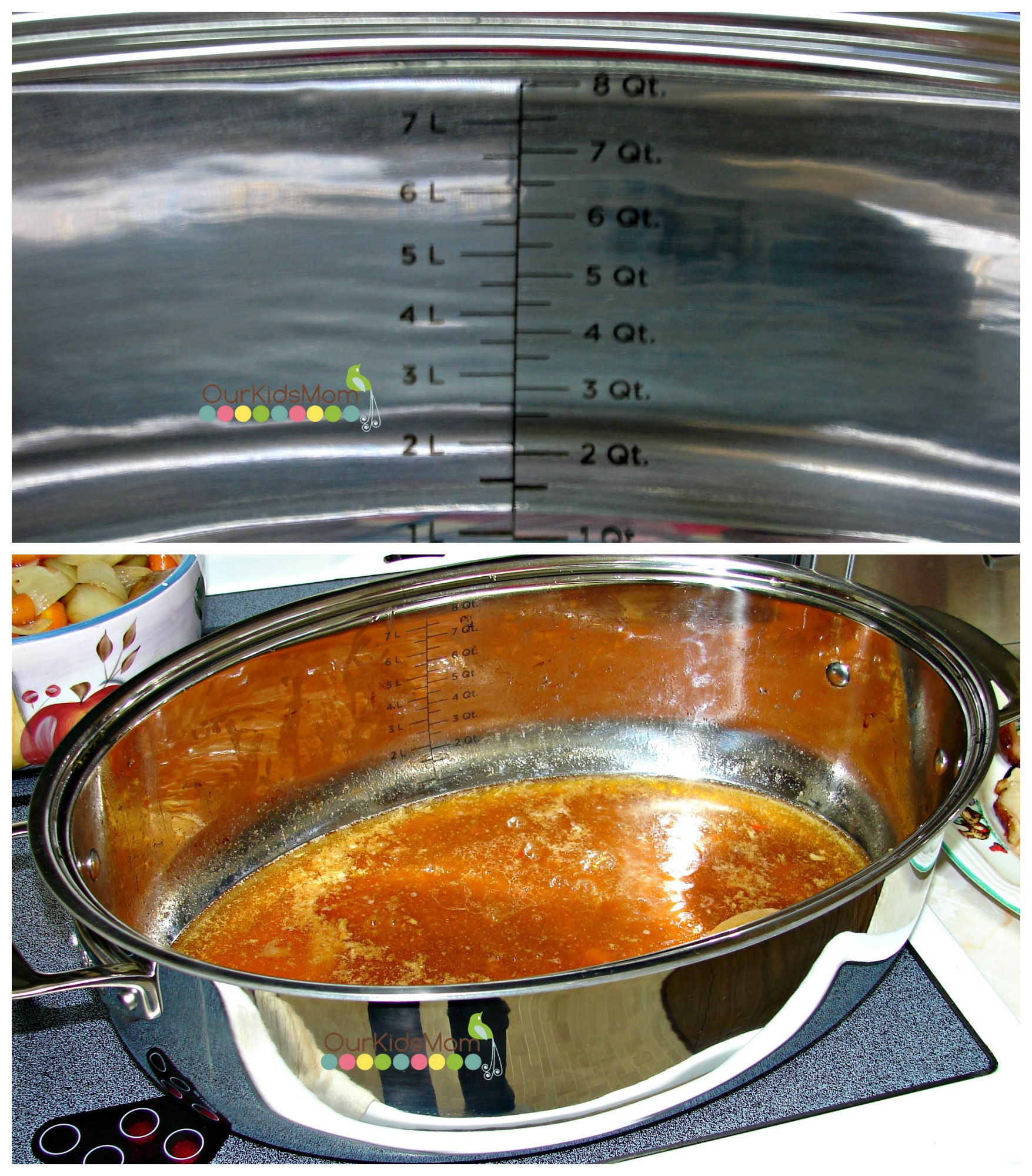 It has handy interior volume markings for measuring. So making and measuring your gravy is easy, no dirtying extra dishes. You can make the gravy directly in the bottom of the roaster, while the meat is resting on the rack in the lid.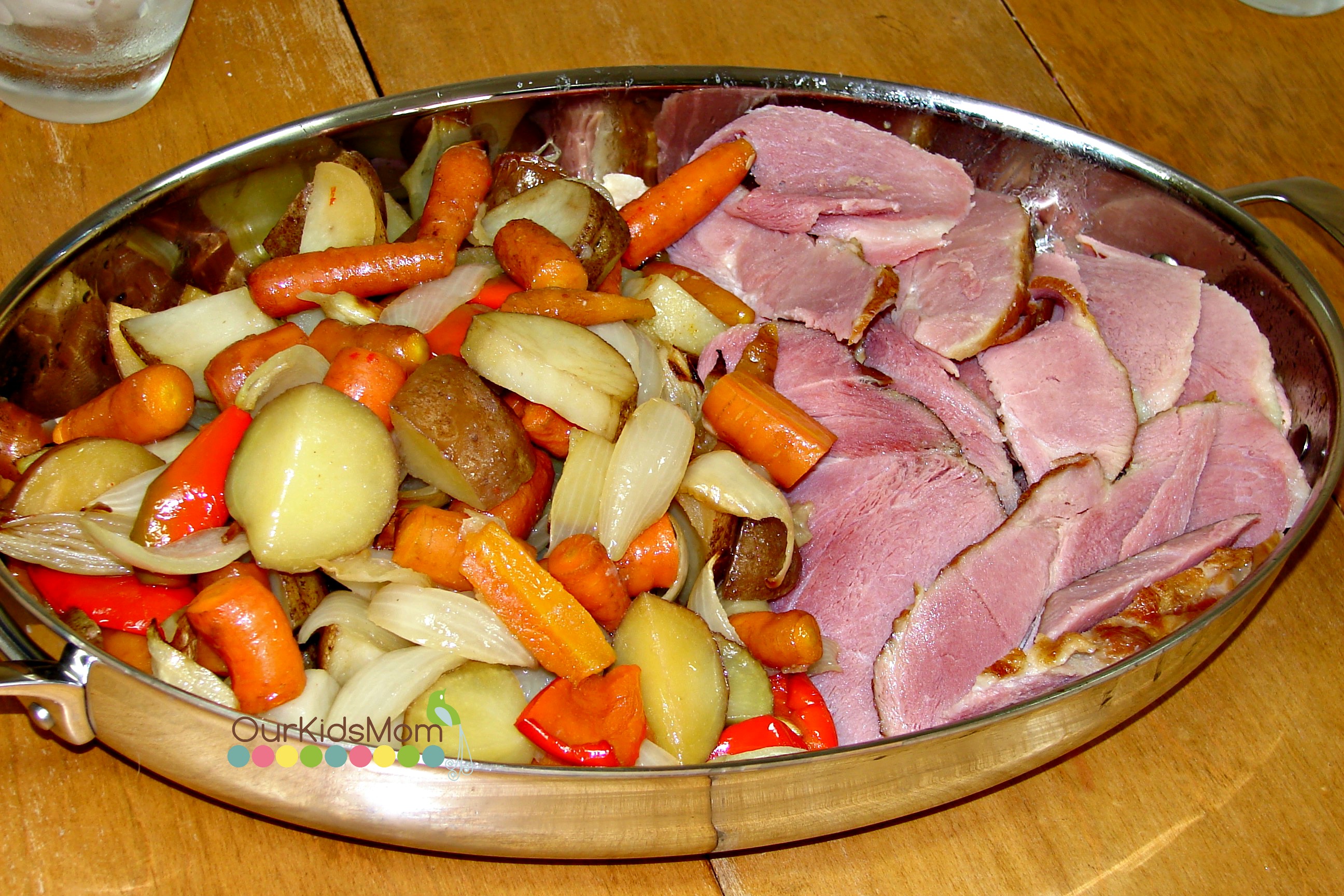 The lid can also be used as the serving tray with the rack in or out as well as a casserole dish, sauce pan and saute pan on all cooking surfaces including induction.

The rack can be used two ways.  One way, the rack sits directly on the bottom and the other way, the rack sits slightly higher so that your meat is roasted above the drippings.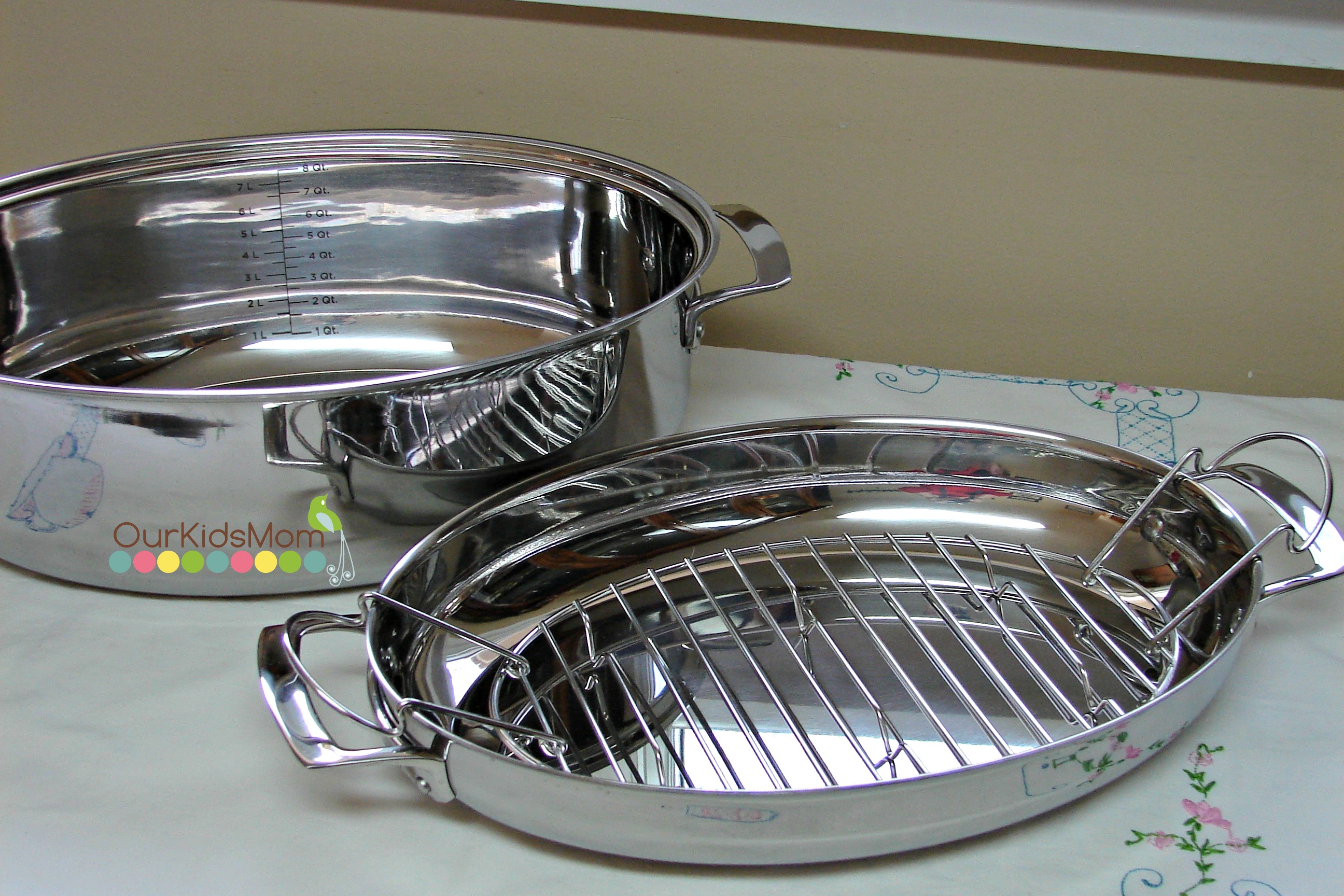 Clean up is easy using just hot soapy water, and best of all it is dishwasher safe. Treat yourself or your chef and head over to www.amazon.com and make holiday cooking stylish and fun this season.