Military-inspired looks are expected to be very big in fashion this forthcoming spring and summer seasons. Camouflage looks are given in many latest collections of men and women by various brands like Lacoste, Fossil, Police, and Diesel, etc. You can find almost every accessory in army-inspired patterns and colors, be it a belt, wallet, trouser, cargo pants, bomber, denim shirt, combat jacket, or dessert boot. There is one product you cannot miss to have in camouflage, i.e. Swiss army watches. They look macho, stylish, and bossy at the same time.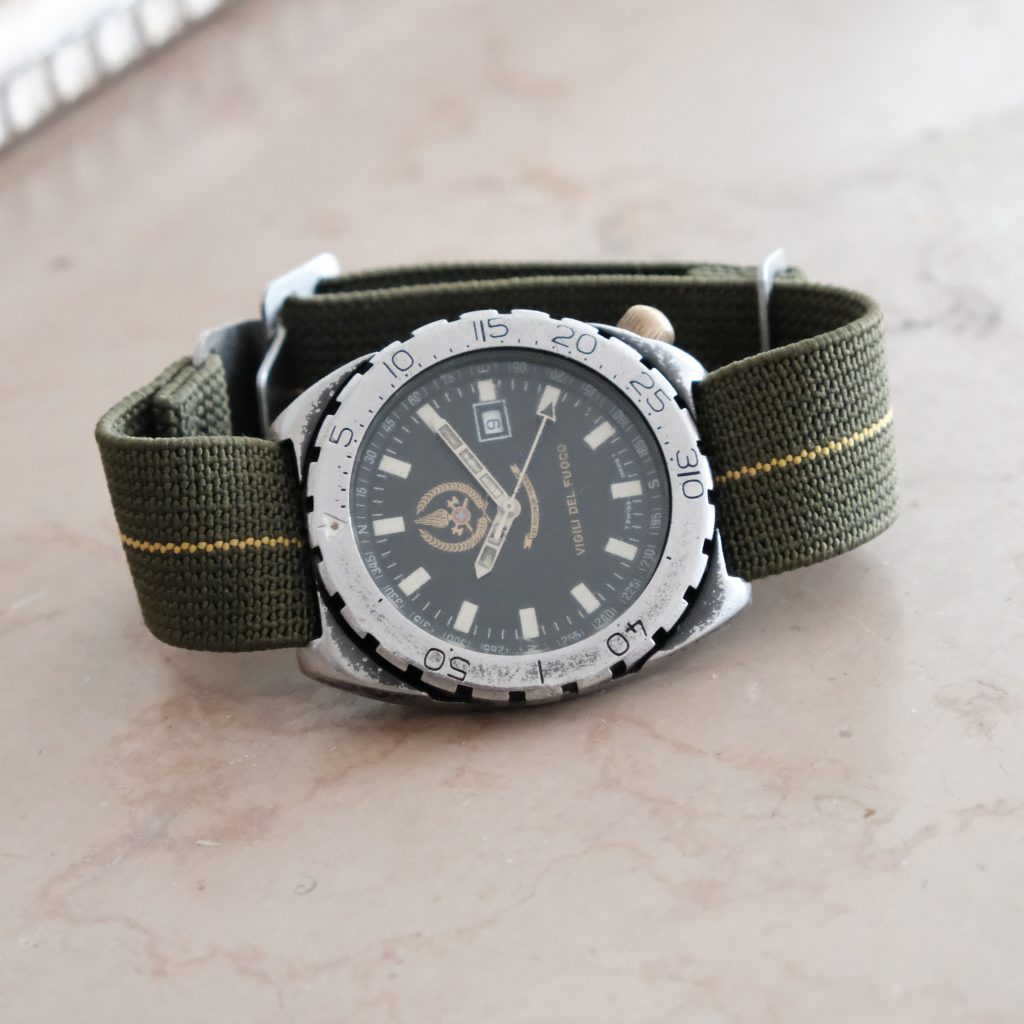 There are various types of army watches in patterns, designs, and mechanisms. Let's have a look at a few types:
Analog Watch
This type of watch shows 12 hours and 60 marks in traditional or roman numbers with an hour hand, a minute hand, and a second hand.
Digital Watch
A digital watch is different from analogue watches in the way they show timing. It translates the vibration into electronic signals that shows the time in numbers on a screen.
Automatic Watch
They are the oldest type of all. The functionality of automatic watches is a bit different. They function automatically with the movement of the wrist.
Chronograph Watch
A combination of a stopwatch and a display watch is a chronograph watch. There are an independent sweep second hand and a minute sub-dial by which it can be started, stopped, and returned to zero by successive pressure on the stem.
Smart Watch
They are the latest versions of watches. A gadget that can control and access all other devices is the smartwatch. Its functionalities go beyond its name of showcasing time. They come with the versatile feature of a touchscreen through which you can access your calls, emails, texts, and other apps through a smartwatch on your wrist.
Pilot Watch
Aviation and wristwatches have grown hand in hand as it is an essential tool of a pilot. This unusual and stylish watch has the feature of showing direction and time of take-off and landing.
There is a wide range of alternative leather and stainless steel bracelet options available. How would you find if you get all these on huge discounts? Yes, there is a time when you can try your luck in getting these elegant pieces in a very reasonable range. This time in the US and UK is definitely pre and post Black Friday. There is no other time that this mega sale can be seen on almost all the renowned brands. All big brand names offer you exciting discounts during this pre-Christmas time. You can opt for the one that goes well with your bargains. If you are lucky enough, you may also grab up to a 65% discount.It wouldn't be a bad deal at all.
All these types of watches are available in different looks. Watch is a must-have in everybody's wardrobe. Your persona and confidence decide which kind of watch goes on your wrist.