Valentines Day Pink Strawberry Pancakes Recipe
My goal for this recipe was to use up our strawberries in the fridge. I ended up with a fun and tasty recipe for pink tinted pancakes for Valentine's Day.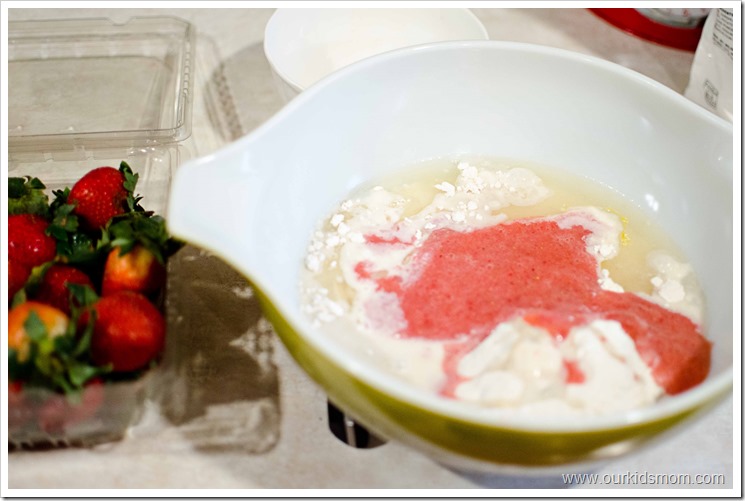 Ingredients:
1 1/2 cups all-purpose flour
3 1/2 teaspoons baking powder
1 teaspoon salt
1 tablespoon white sugar
3 tablespoons butter, melted
1 egg
3/4 cups milk
3/4 cups pureed strawberries (more can be added to achieve desired consistency)
red food coloring if you desire a darker pink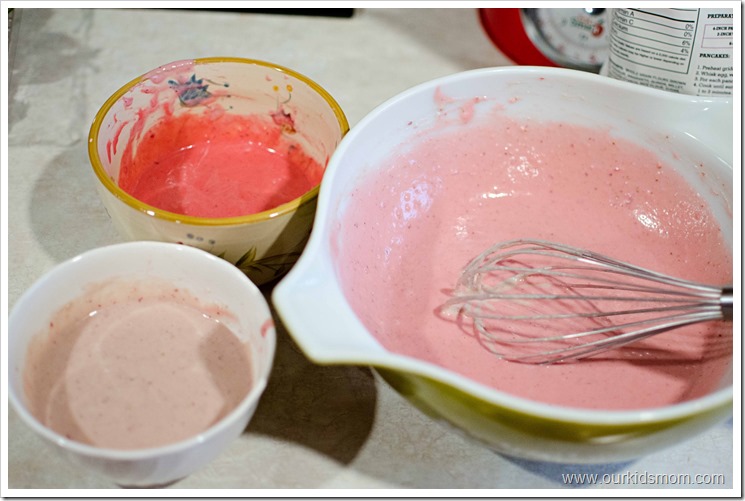 Mix all the ingredients together in one large bowl. This should yield a very light pink mixture. I then divided my batter into three bowls and added a little red food color to each to achieve the shade of pink/red desired.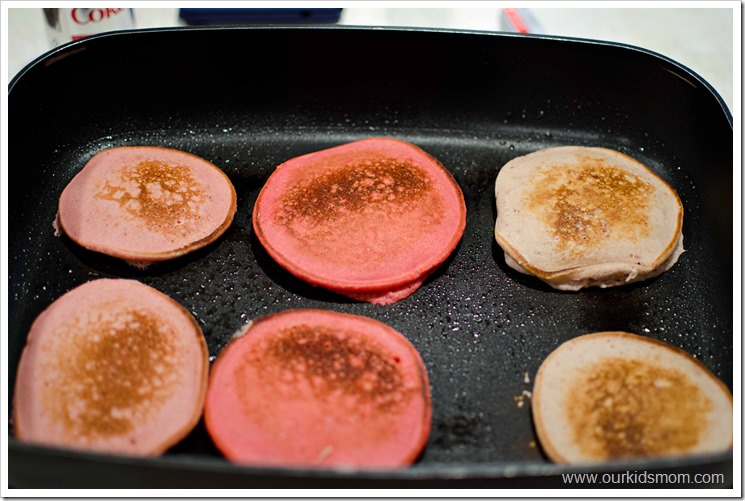 Spray your skillet with non-stick spray and cook as usual.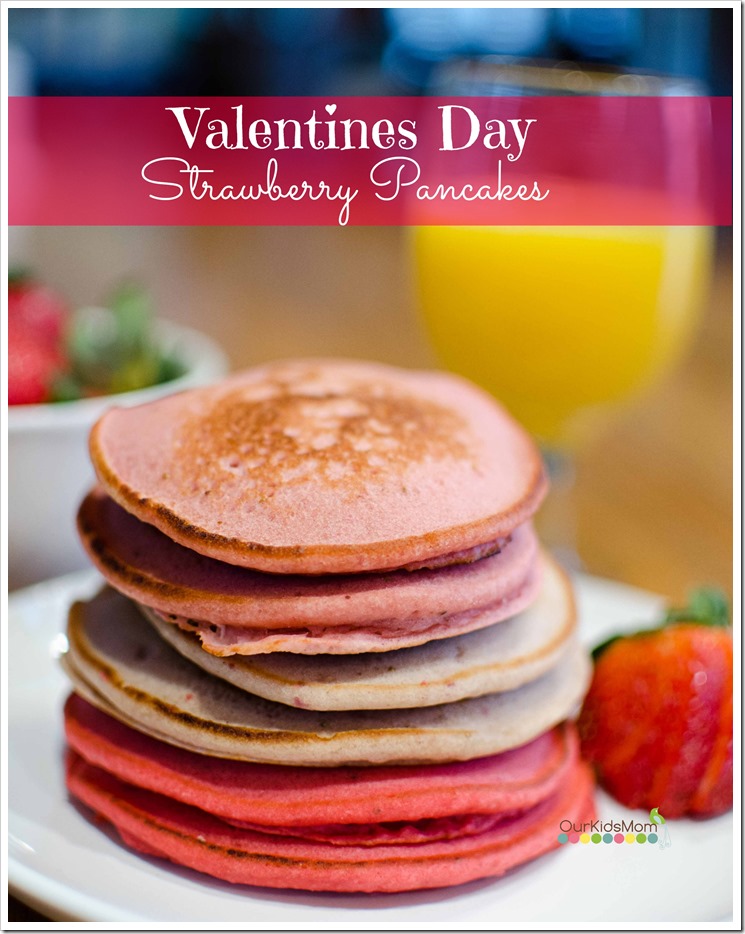 Now you have a nice stack of pink strawberry pancakes!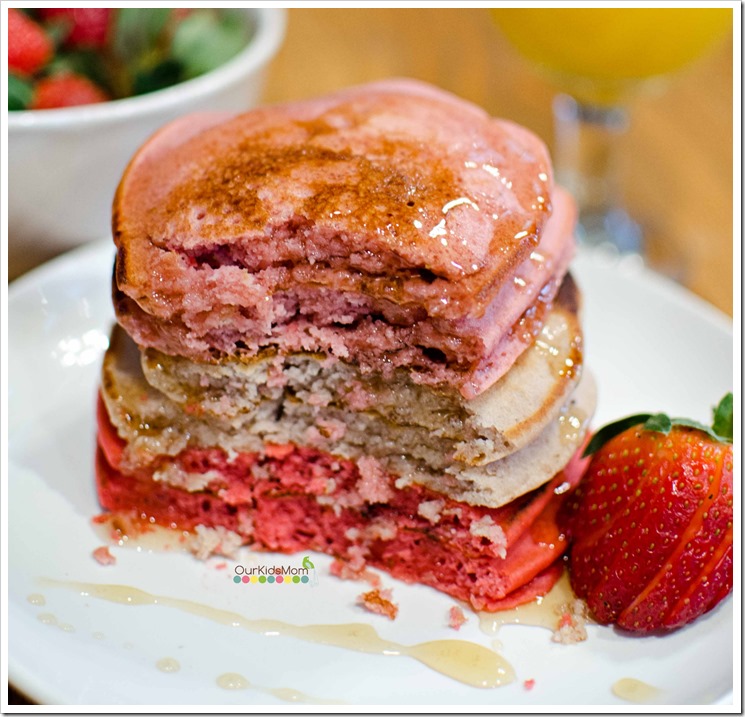 If you are using a mix… simply replaced some of the moisture with the strawberry puree. The pancake mix I have done this with called for both milk and water. I replaced the water with strawberry puree and it was delicious and pink!