li'l helper baby bottle holder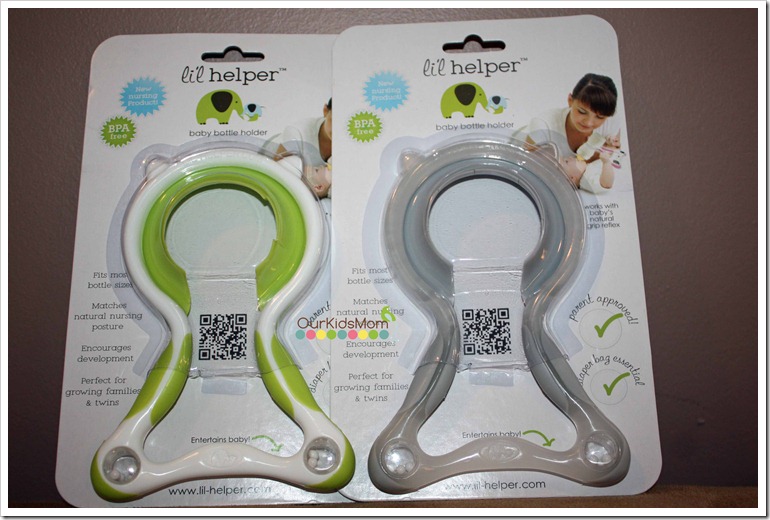 We have been introduced to a lot of mom inspired products, but now I would like to change it up and introduce you to a DAD created product called li'l Helper. Joe Murillo is a man who is very crafty with his hands. One day at the supermarket after seeing plastic clothes hangers he remembered how his daughter instinctively and tightly gripped his finger. In his workshop we went to work equipped with a blow-dryer and molding plastic rods. He formed the rods into a bottle holder that would one day become the li'l Helper.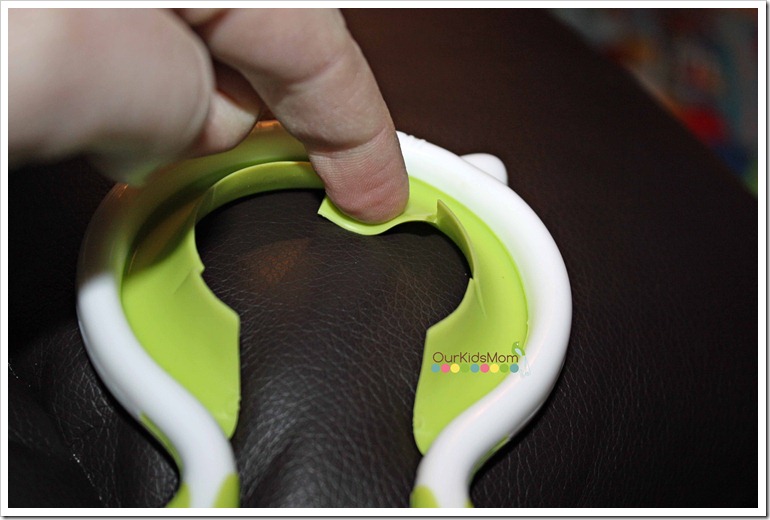 The li'l Helper is designed to snugly hold most bottle sizes. It is made with a ring of rubber to give a slip free snug fit and in has a shape that matches your baby's natural grip reflex. The li'l Helper is BPA-free, easy to clean, dishwasher safe, and small and easy to take with you anywhere you go. For extra entertainment there is a built in rattle feature in the bottom corners.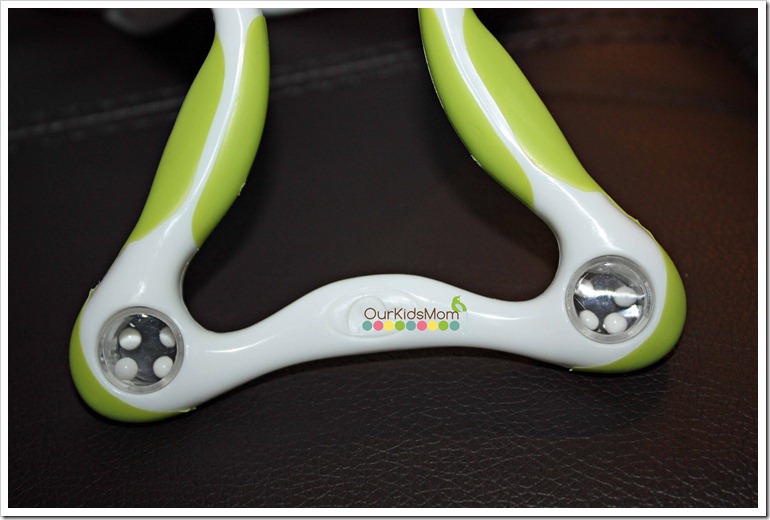 I bottle fed my son and I can remember him always wanting to eat at the most inconvenient times. I can remember being right in the middle of trying to make supper. I would place him in his chair or bouncy seat and try any way possible to prop up his bottle so I can finish making supper while he was happy with having his bottle. Then there were those times I was traveling by myself with the baby, and he would get hungry. Having to pull over while they have their bottle before you can continue on your travels is not only inconvenient, but it's also not very safe! The li'l Helper helps make traveling easier… you can drive, baby can eat and both of you can be happy.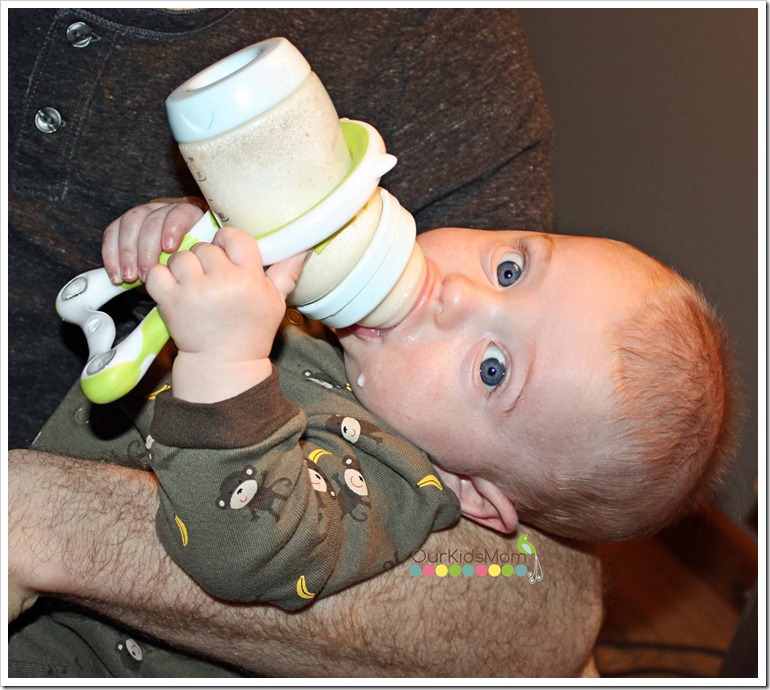 The li'l Helper allows parents to hold their baby while still having their hands free to multitask.  For parents with more then 1 child it allows you to be able to to give the needed attention to more then 1 child or all at the same time.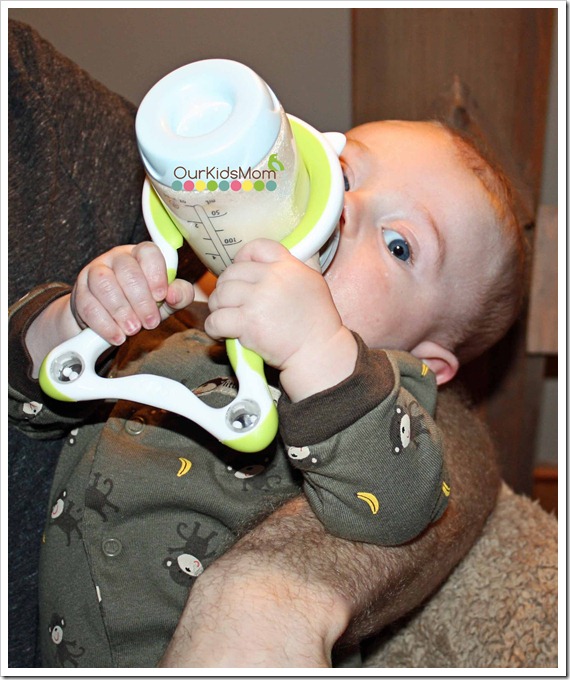 Being pregnant with my third, I have noticed a lot of different baby gadgets at baby showers, in stores, and in magazines that are promoting the latest way to help with parenting. After using the li'l helper with my girlfriend's baby I am now thinking,  "Why didn't I have one of these with my son?!?".  As you can see, he easily held onto his bottle while without the li'l helper he had a little trouble.
The li'l Helper comes in 4 eye catching colors, Blue, Pink, Grey, and Green.
Connect with li'l helper:
BUY IT:
Check out www.lil-helper.com where you can purchase that "Extra hand" you have always wanted for only $14.99
Do you enjoy OurKidsMom and the giveaways?
Please take a second to vote for us on Top Mommy Blogs! One click on the banner below and you're done…
Thank You!
Disclosure of Material Connection: I received one or more of the products or services mentioned above for free in the hope that I would mention it on my blog. I only recommend products or services I use personally and believe will be good for my readers. I am disclosing this in accordance with the Federal Trade Commission's 16 CFR, Part 255: "Guides Concerning the Use of Endorsements and Testimonials in Advertising." The opinions expressed in this post are entirely my own. Your experience with the product may differ from mine. The sponsor is responsible for prize fulfillment and will be shipping the winner(s) their prize(s). For more information read my disclosure policy.