This time of the year I receive many packages. Some days I receive a landslide and other days nothing. It makes it difficult for me to plan our outings as I am unsure if I should stay home to sign for a box or not.
A little over a week ago I signed up for UPS My Choice. Did you miss that post? Here's a little bit about it:  UPS My Choice is a new, free program which allows you to make sure you don't miss deliveries and allows you to schedule them around your life.  You don't have to worry about when the package is coming.  By logging into ups.com you can simply choose to wave the signature and have them leave the package on your porch.  There is also the option to receive notifications the day before the attempted delivery so you know how to schedule your week to accept the package.
I have been receiving emails from UPS every day letting me know what packages are coming, who they are from, the tracking number and around what time to expect them.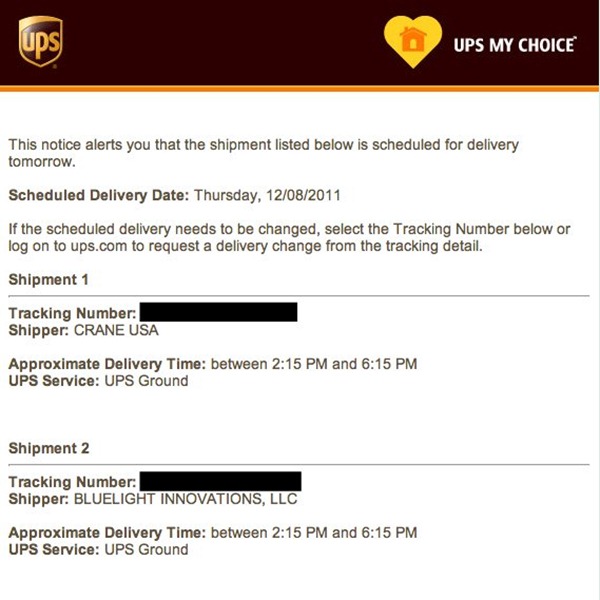 This service has been delightful to use! After the initial setup nothing else was required from me. I get emails with information that helps me plan my day and if something were to happen to hinder delivery I get another email. If I'm going to be out and know I am going to miss a delivery I can simply log into UPS.com and change it to be delivered to the UPS Store for pickup at my convenience.
I give this program 4 stars. THANK YOU UPS!