U Konserve Review 
Samples were provided for review purposes. All opinions are my own. 
My mother and I were just having a conversation about not using plastic anymore in her lunch box to work. After all these studies that show that some plastic cause cancer and other problems, whether it is true or not, it is smart idea to start avoiding these plastics.
U Konserve was nice enough to send us their new glass rectangle container with silicone sleeve. It goes into the microwave, the oven, and the top rack on the dishwasher. Also, everything is BPA-free, PVC-free, phthalate-free and lead-free!
Glass containers and silicone sleeves are oven safe up to 375 degrees, microwave safe (remove lids before placing in oven or microwave), and dishwasher safe (top rack recommended). Although the lids are dishwasher safe, research has shown that it is best to keep plastics out of high temperature environments like microwaves and dishwashers.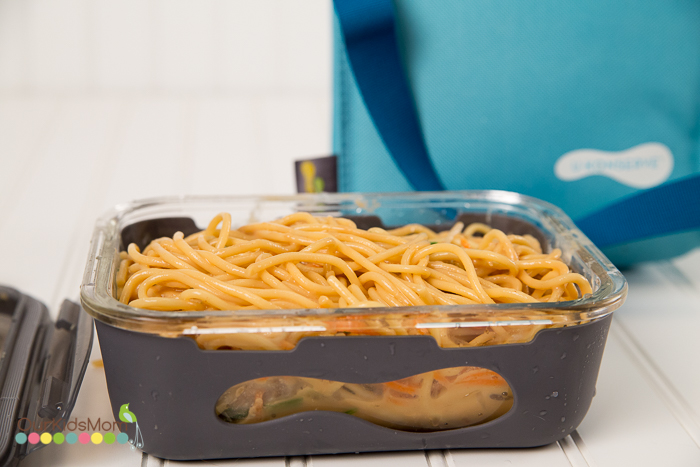 Silicone grip helps prevent breakage and protects hands from hot surfaces, but as with any glass product or hot surface, please use common sense when heating, storing and handling. As with other glass products, avoid extreme temperature changes (freezer to oven, for example) that will crack the glass. Handle with care when using as bakeware. The one in the photo is  36oz. and measures 8" x 5.75" x 3" tall. U Konserve also has a 13 oz. one.
The next piece that U Konserve sent was this large round container in neon pink.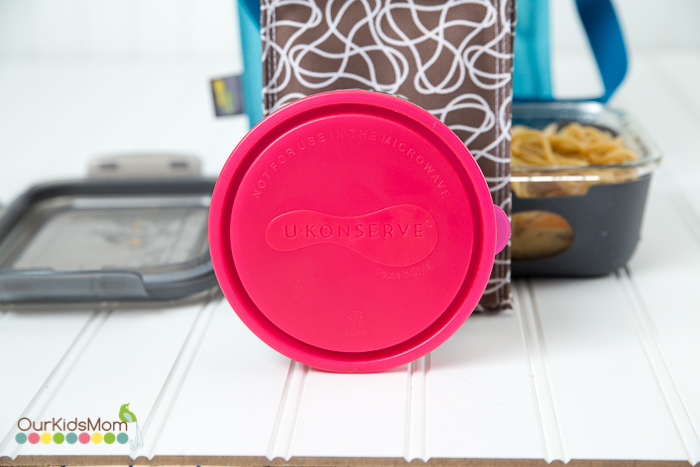 The containers have everything you want as a mom and as health conscious adult:
leak-proof stainless steel containers
non-toxic
non-leaching alternative to plastic containers
Reusable BPA-free food storage containers
Container is 304 (18/8) food-grade stainless steel. Lid is non-toxic LDPE #4 plastic.
phthalate-free
PVC-free
Lead-free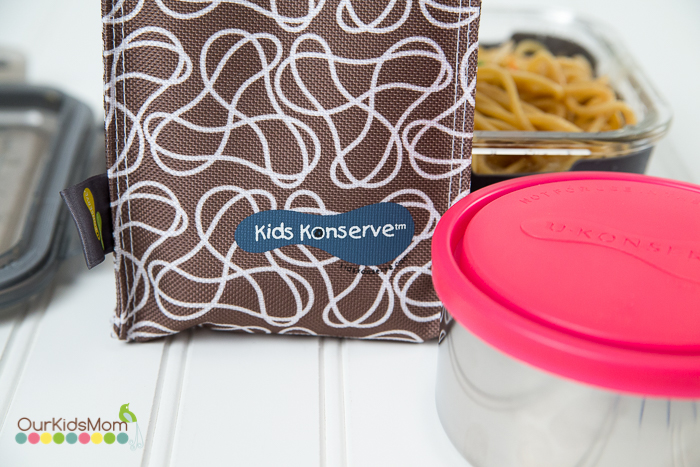 Next up, we have the insulated lunch sack. The ultimate in recycling and reuse! The reusable insulated lunch tote with adjustable strap is made from recycled plastic bottles. There is an inside pocket for an ice pack, utensils and napkin. It is extremely durable and machine-washable!  Bag and strap made from 100% non-toxic recycled PET #1 plastic bottles. Insulation is non-toxic PE #1 plastic.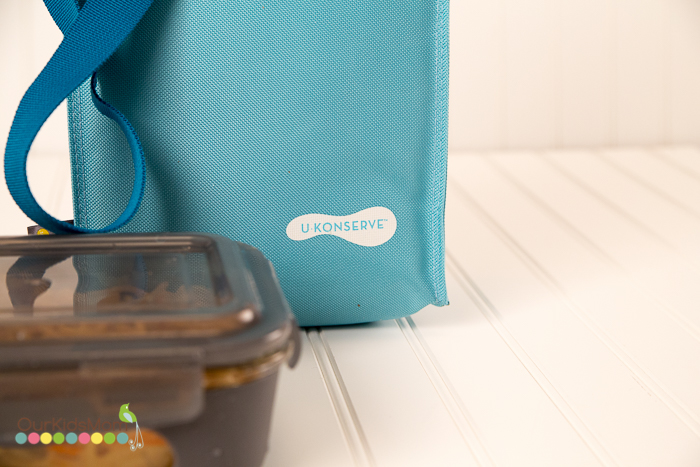 Lastly, we have the Ice Pack & Sweat-Free Cover. The non-toxic gel pack comes inside a cover made from recycled plastic bottles! The ice pack fits perfectly on the bottom of the insulated lunch bags and cotton sacks. All of it is BPA-free, PVC-free, phthalate-free and lead-free!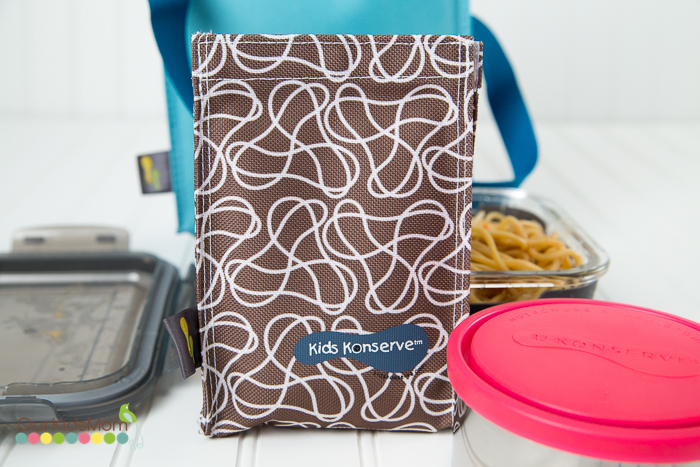 The cover is machine washable, and can be removed by opening Velcro closure. Works best if gel pack is kept inside sweat-free cover when freezing. Cover is made from 100% non-toxic recycled PET #1 plastic bottles. Gel pack is made of a non-toxic sodium polymer.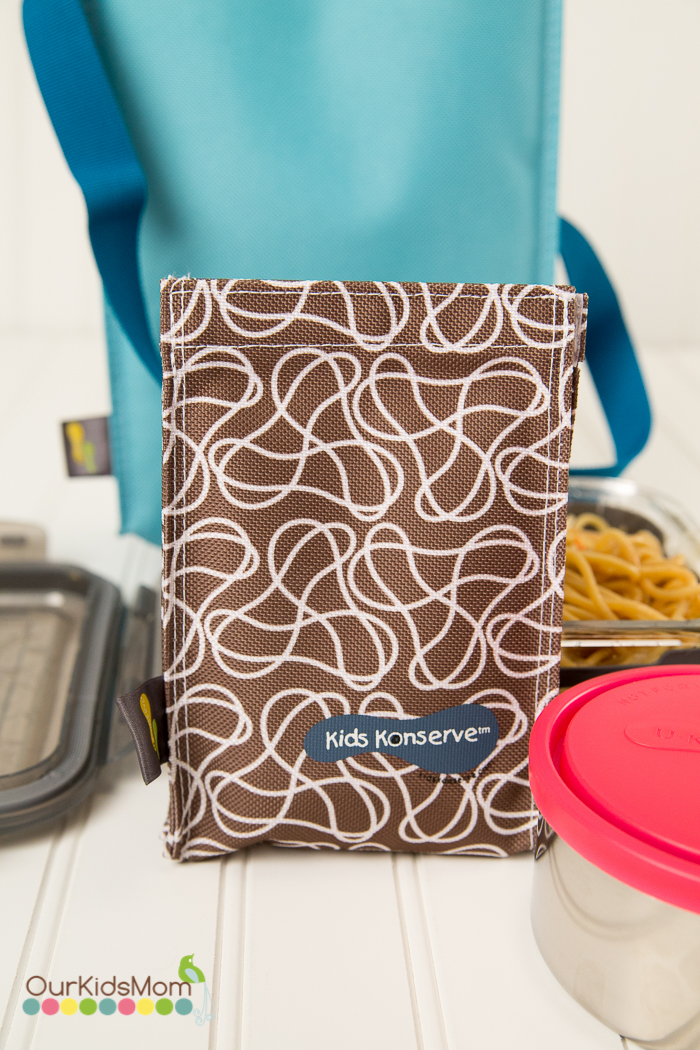 U Konserve is making it a little easier for us to be a little more green.
Connect with U Konserve: 
WIN IT:
ONE OurKidsMom reader is going to win a reusable lunch sack!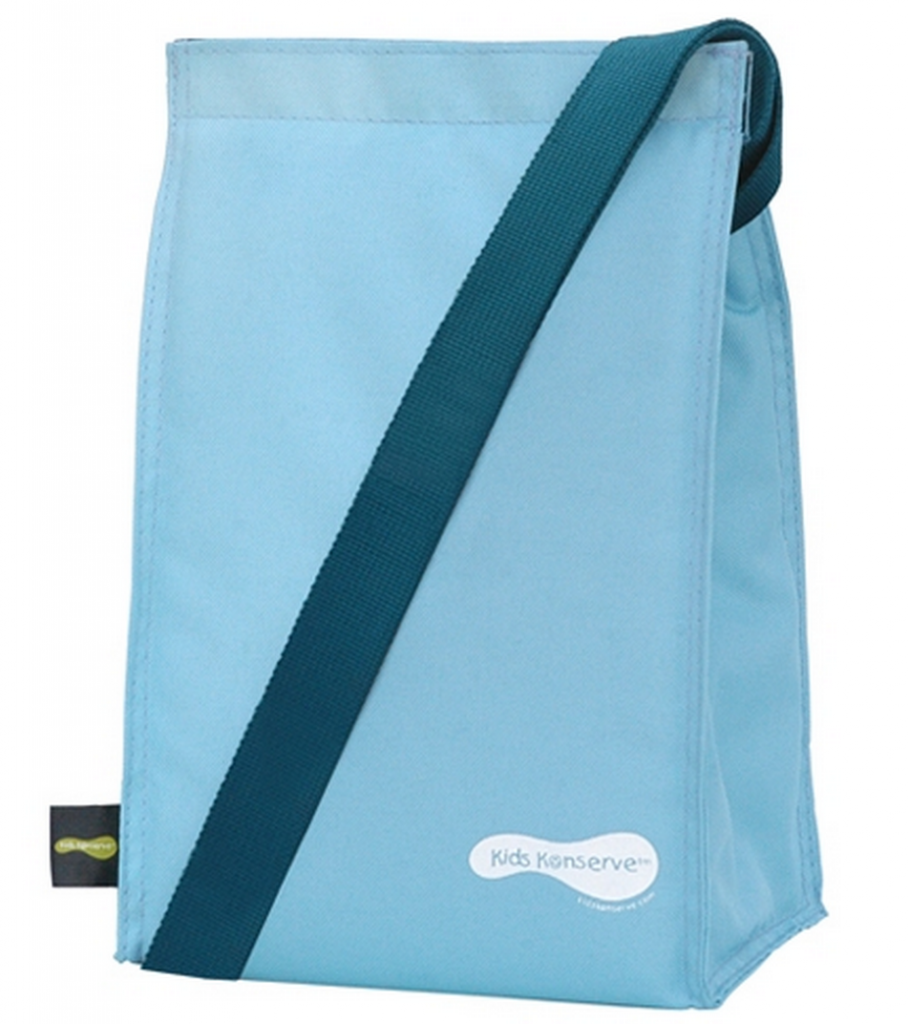 This giveaway ends at 11:59 PM EST on January 14, 2015.