Twenty-one Years Ago…
Our lives changed Forever.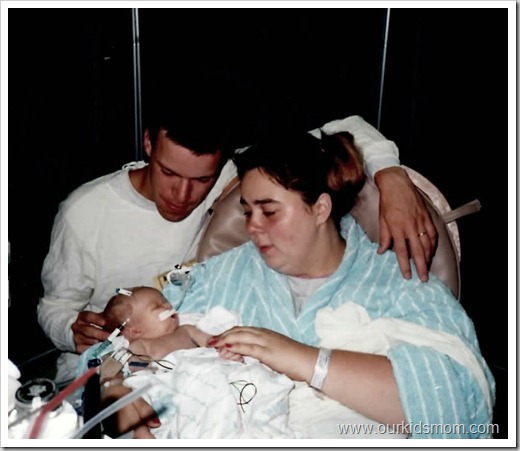 (My first time holding Emilee… and one of our very few "family" photos.) 
Our sweet angel baby Emilee Camille was born.
Twenty-one years ago… it seems like yesterday, but again it seems like a lifetime ago… almost dreamlike.
Who would she have looked like? What would her personality have been like? What talents, likes and dislikes would she have had? Millions of questions go through my mind when I reflect back on our sweet baby girl.
Recently I have read a few blog posts written by Moms that have recently lost their toddlers. I can't even fathom what that would feel like. Having just our few five days with her strengthened her hold on our heartstrings. I weep and sob for those Mommies. I weep and sob for us. She was a gift, but I selfishly wanted her in my/our lives for much longer that.
Because of a fluke birthing accident our lives were changed forever. She was perfect in every way… but the mere fact that she had gone without oxygen for too long determined her fate.
She graced our lives for 5 beautiful but heart wrenching days.
In her short five days she taught me strength. Her tiny little body did all it could to mend itself… unfortunately sheer determination cannot repair the human brain. She taught me beauty. Even with wires and tubes coming off of and out of her tiny body she was breathtaking. She taught me to appreciate the little things. Being able to hold and snuggle her little body for three days fed my soul. She couldn't open her eyes or respond to me visually but her body responded to our touch and our love. Her breathing became regular and the nurses weren't sure if she would eventually pass or not.
There are so many more things this sweet baby girl showed me/us…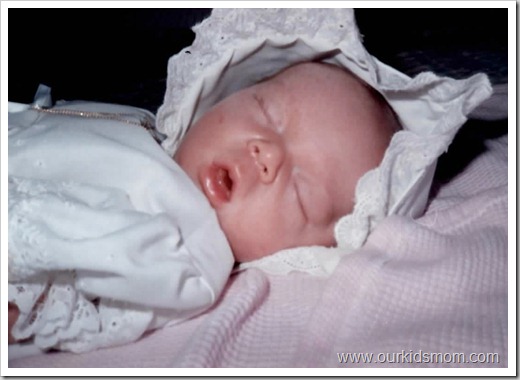 You taught us to not take our lives for granted.
You taught us that life is fragile, precious and can be changed or extinguished in an instant.
You taught us to cherish every moment with our future children. 
I am forever grateful for the short time we were allowed with this beautiful soul.
We love you baby…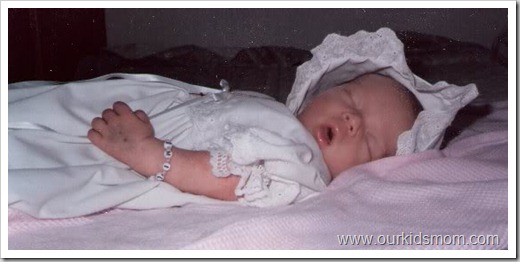 You are forever in our hearts….
Mommy & Daddy