Sample received. All opinions are my own.

I'm an avid music lover. If I had my way I'd never turn my music off and enjoy listening to just about every genre. From cleaning house to running errands or just relaxing after a long day, you could say that music is my constant companion and that it's one of my favorite past times… actually sitting down and truly listening to the words of each song I hear. I love music so much that I even take it to the bathroom with me when I shower. For anyone who has ever tried to take a phone or radio into the bathroom with you to listen while you shower, you already know how disastrous that can be. Thanks to the JBL Extreme Bluetooth Speaker from JBL, shower related drops or splashes are easily avoidable.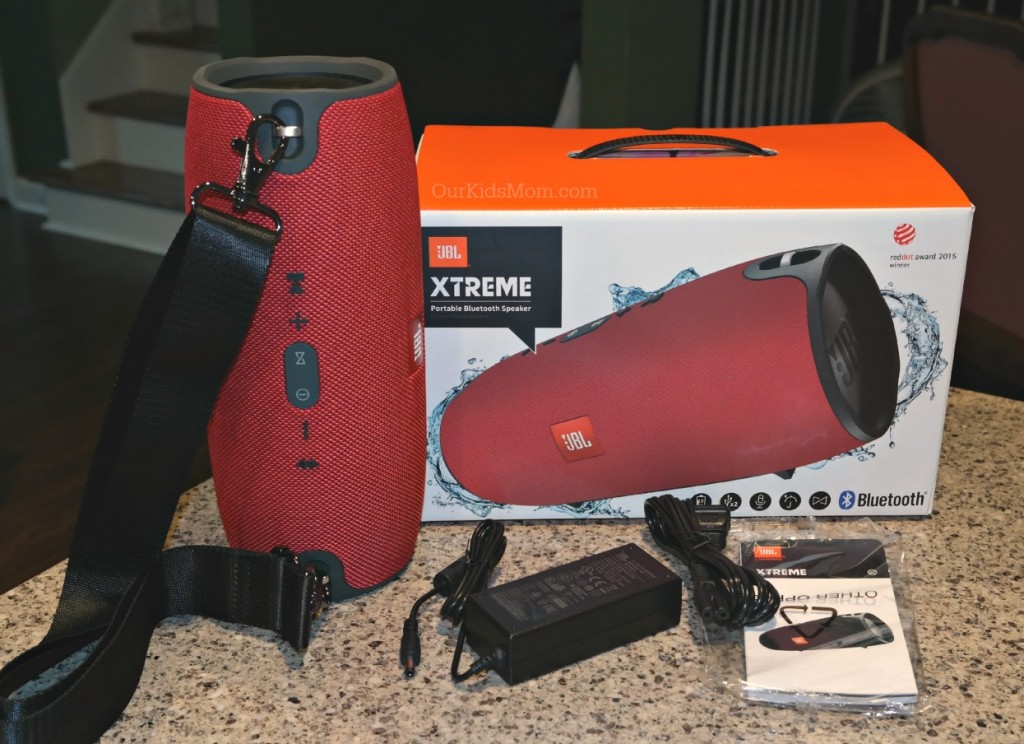 The JBL Extreme Bluetooth Speaker is my favorite way to gain the powerful volume (and BASS!) I love while doing just about anything. Whether I'm vacuuming the floors at home, enjoying the outdoors or yes, taking a shower, this portable speaker can provide me with the music I love wherever my daily life happens to take me. Able to provide up to 15 hours of continuous sound, the JBL Extreme can last throughout the entire day and is also available in blue, red or black, so, there's a great color that even the pickiest of recipients.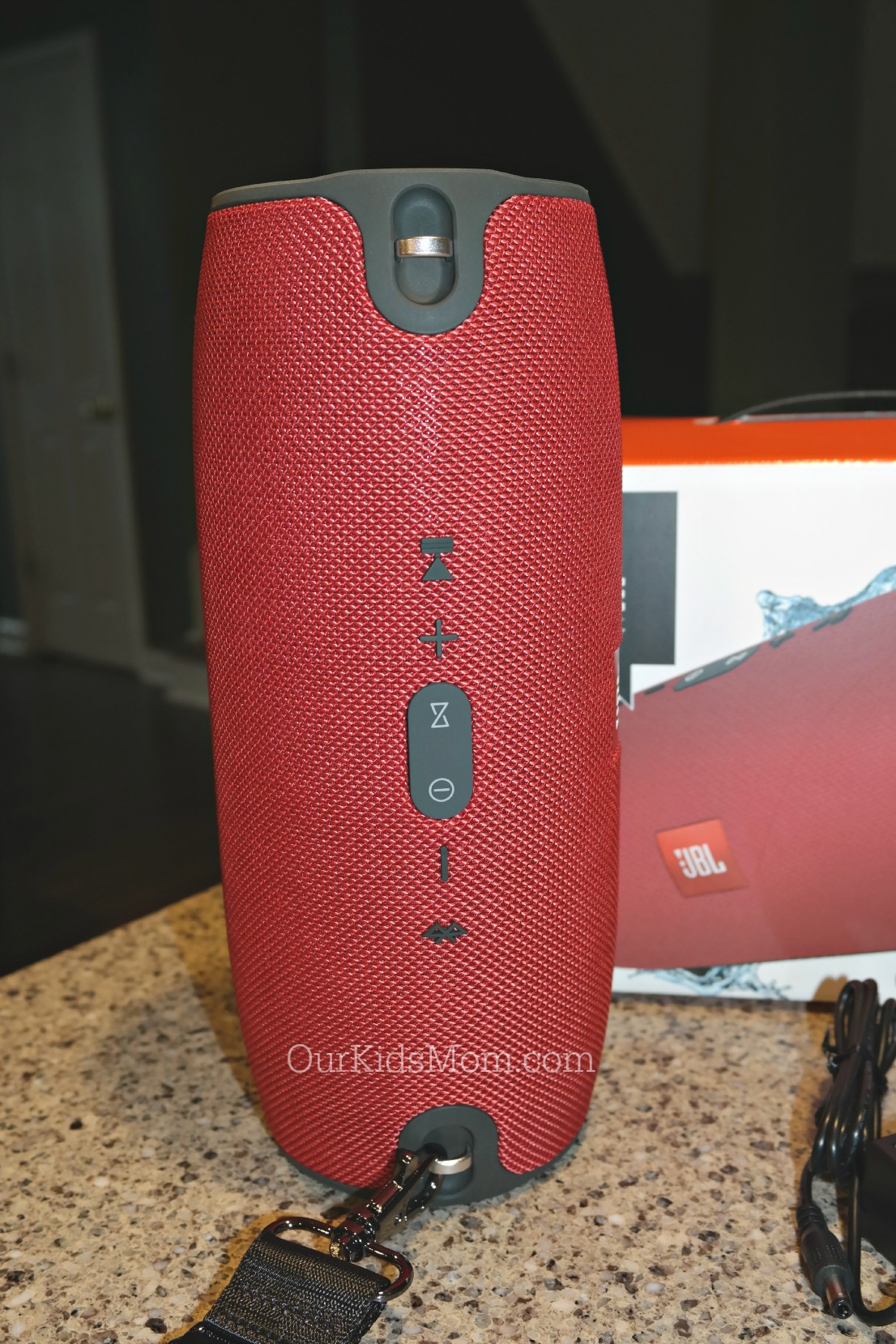 Key features of the JBL Extreme include:
Splash-proof. No more worrying about accidental spills or even rain. You can even clean your speaker with running tap water as long as you don't submerge it.
Bluetooth Connectivity. Allows you to wirelessly stream music through a Bluetooth enabled device.
Passive Radiators. Radiate enough bass for you to actually see them trembling from the outside.
Rechargeable Battery. Features a rechargeable battery for convenient portability and extended play.
Recharges your media device.
JBL Connect. Allows you to build your own ecosystem by connecting multiple JBL devices.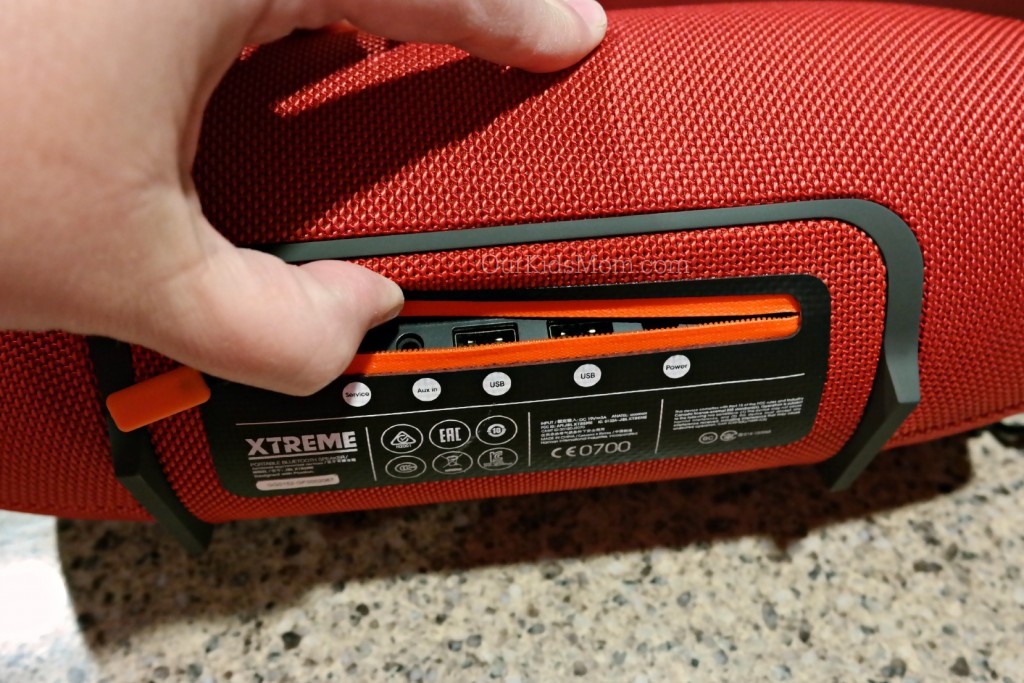 I just can't get over the versatility of this speaker. My older son, 18, took it to a friends house to hook up to their video games for the added bass (and loved it). My younger children love to carry it room to room while they are playing. I toss it into my cleaning kit and crank it up while giving the house a once over. I can't wait to use it outdoors next spring and summer at kids activities or even the pool!
Connect with JBL on Facebook|Twitter|Pinterest|Instagram|Vine|Youtube|Tumblr so you never miss out on the latest products and news.