Turn Their Drawings Into Jewelry with Formia Design
Sample received for review. All opinions are my own.
Do your children enjoy drawing? Wish you could make your child's drawings last forever? You can!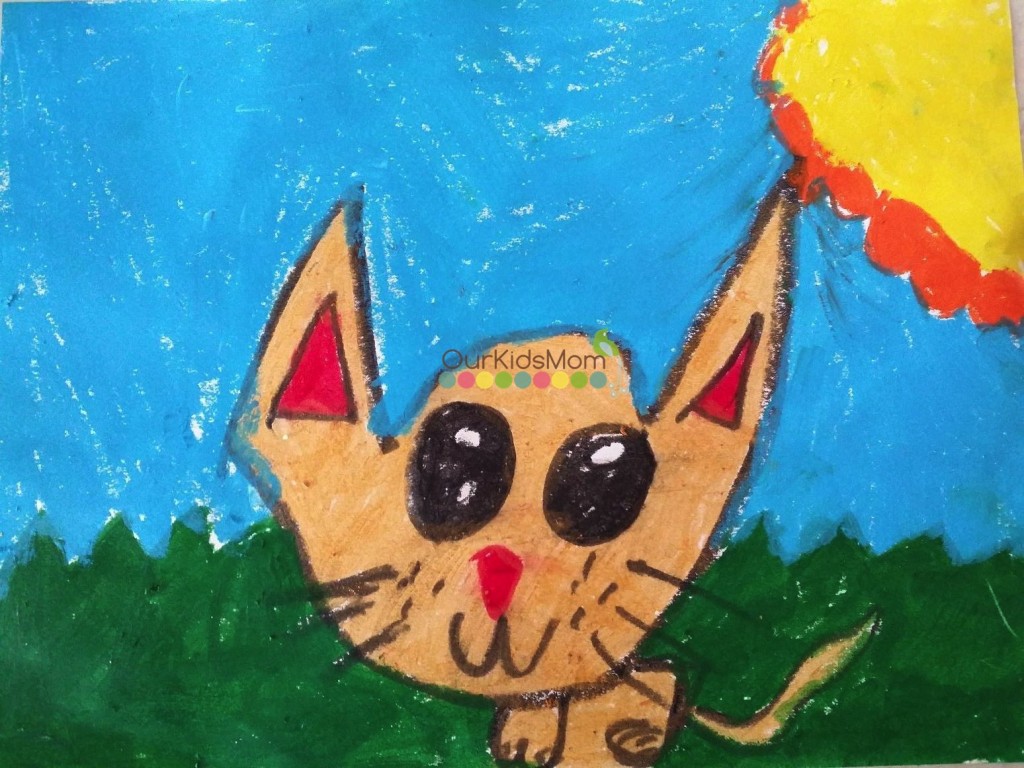 My Emma has a signature cat that she draws often. Like, at least twice a week. She loves this kitty and I've saved every drawing of him.
When Formia Design emailed to ask if I'd like to review their product I knew I had to!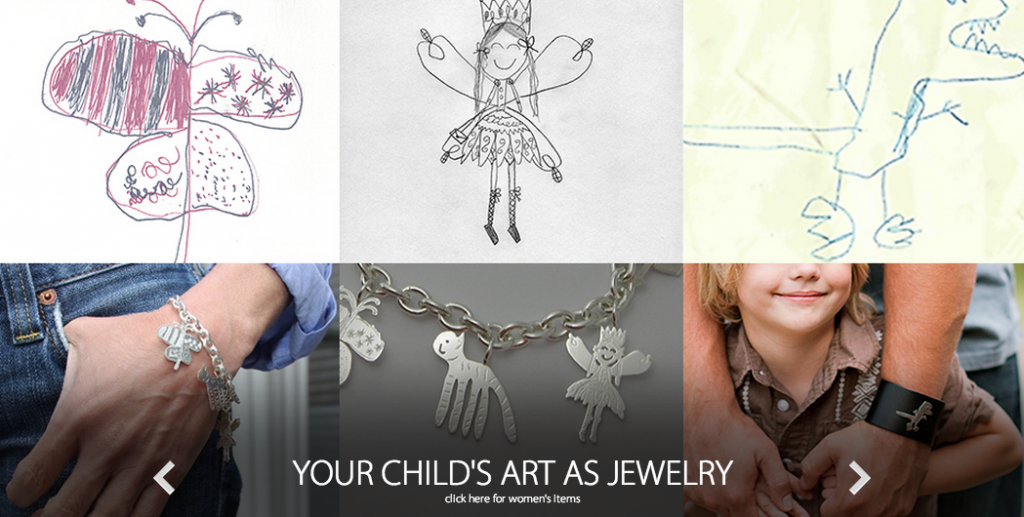 Formia Design can create a unique piece of jewelry from your child's drawings. Imagine wearing your child's beautiful artwork and sharing it with your friends.
You can also make jewelry from pictures that you've taken of faces, animals, or anything you can think of. If you have your own designs drawn up, Formia can also turn your drawings into reality!
From earrings to rings, key chains to bracelets, there's nothing that Formia can't create. All it takes is a drawing or photo from you, and then they take care of the rest.
If you don't have any design ideas of your own, Formia has already designed Fine Jewelry for you to choose from.
My piece was underway and I waited patiently. To my surprise I received an email seven days later from them with an attachment… of the above photo.
I was speechless… and then I squealed!
Emma's kitty was finished and it was adorable!!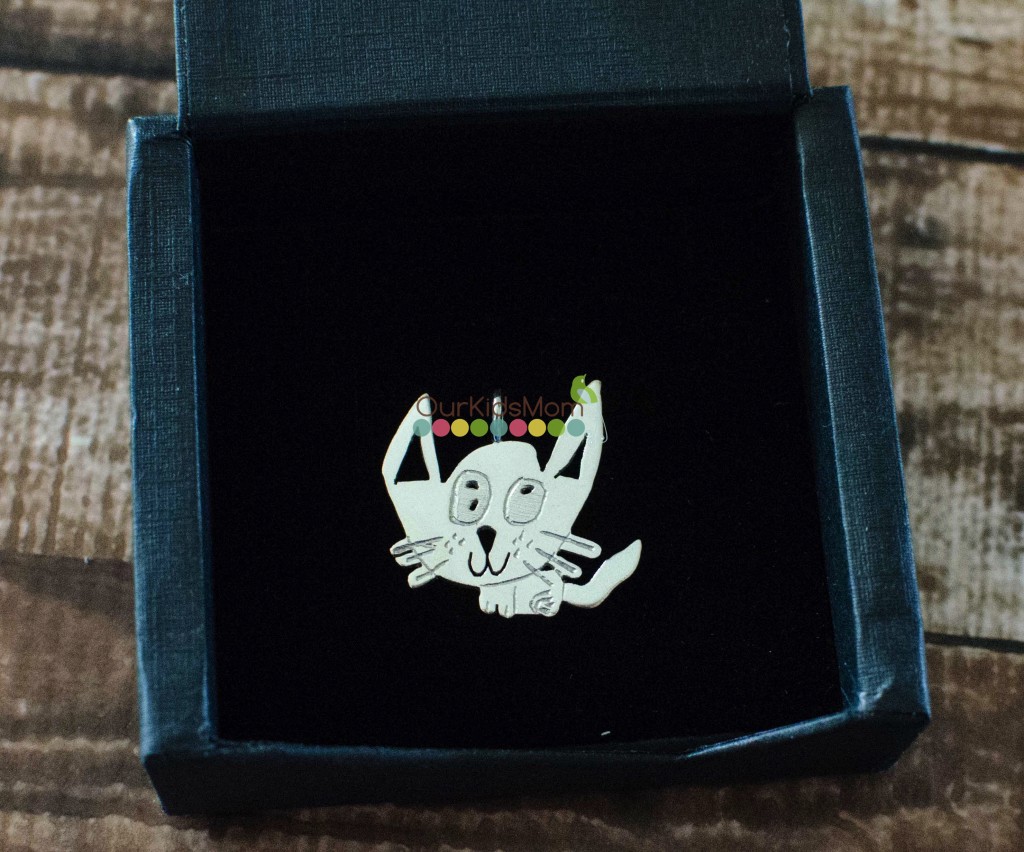 The charm is even cuter in person if that's possible! I am dying to wear it, but am currently in search of the perfect silver chain (I'm usually a gold wearer). If you are interested in wearing it immediately, Formia also sells chains.
About the company:
Formia Design was created by Swedish Goldsmith and designer Mia van Beek. She's also the mother of two children. Mia was trained by the most respected masters in Sweden, and now brings her experience to create any design you want! Imagine being able to preserve your child's artwork, or precious photographs, and wearing them or carrying them with you wherever you go. Knowing that you own a one of a kind piece of art that is also jewelry is a pretty amazing thing. You won't find anyone else with your exact same piece, because it comes from your photos or your child's art.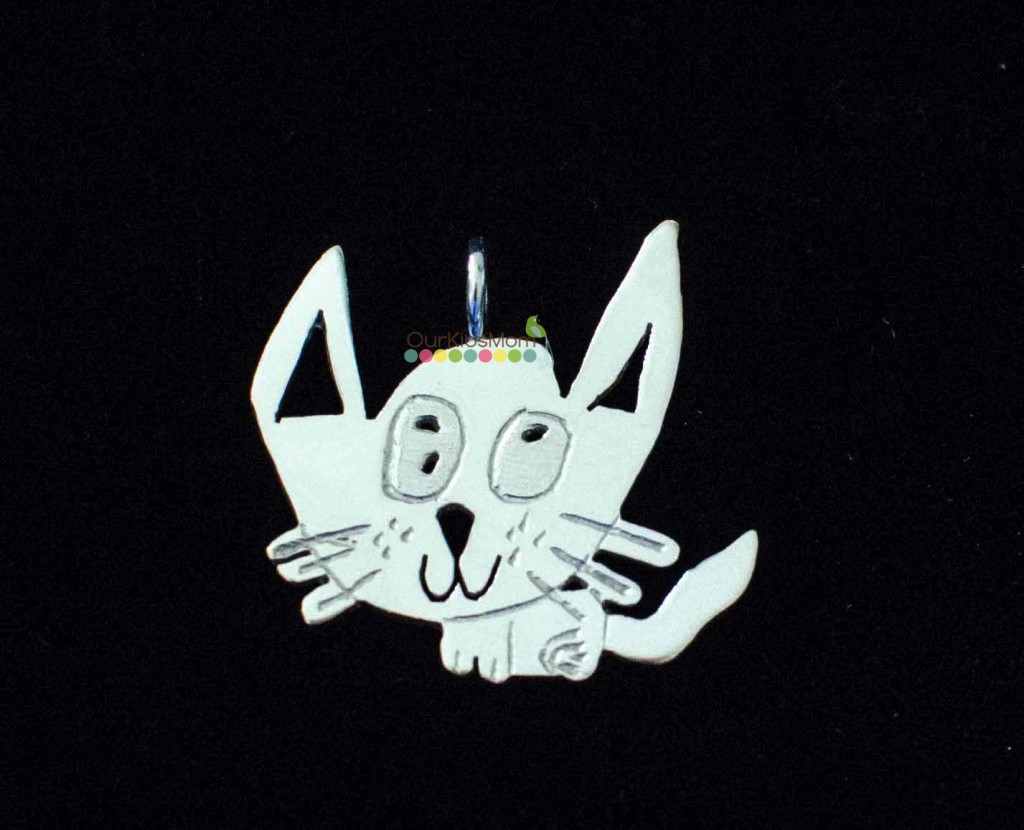 I can say without a doubt that a pendant like this is the perfect gift for just about any occasion. Birthdays, Mother's Day, Grandmother's Day, Christmas… for Mom, Grandma, Sister… they even make more masculine pieces so even Dad can proudly show off his kiddo's artwork!
Connect with Formia Design:
BUY IT:
You can purchase a 1″ artwork pendant for $129 at FormiaDesign.com
WIN IT:
ONE OurKidsMom reader is going to win a 1″ pendant RV $129!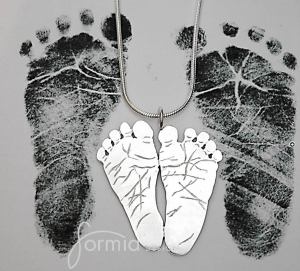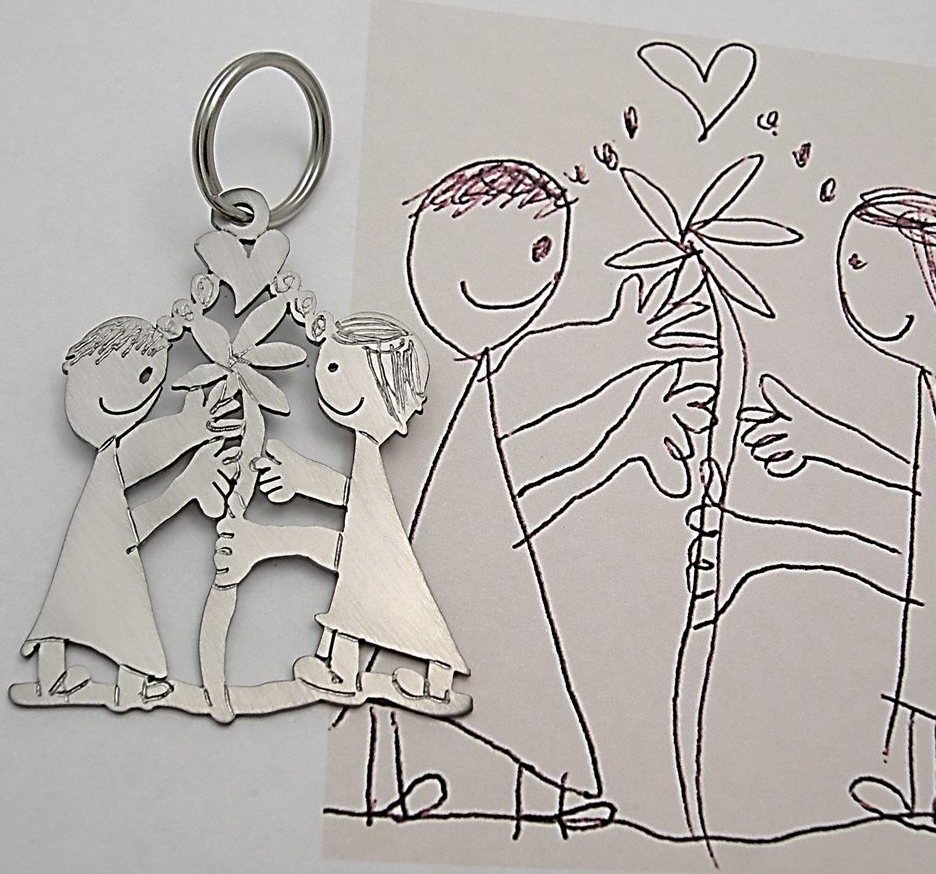 This giveaway ended at 11:59 PM EST on September 19, 2014.