As a parent, you want to provide the finest upbringing for your kids. The trampoline is a fantastic approach to achieve this goal because it not only offers nonstop entertainment but also encourages physical exercise and lets kids let off some steam in a secure setting.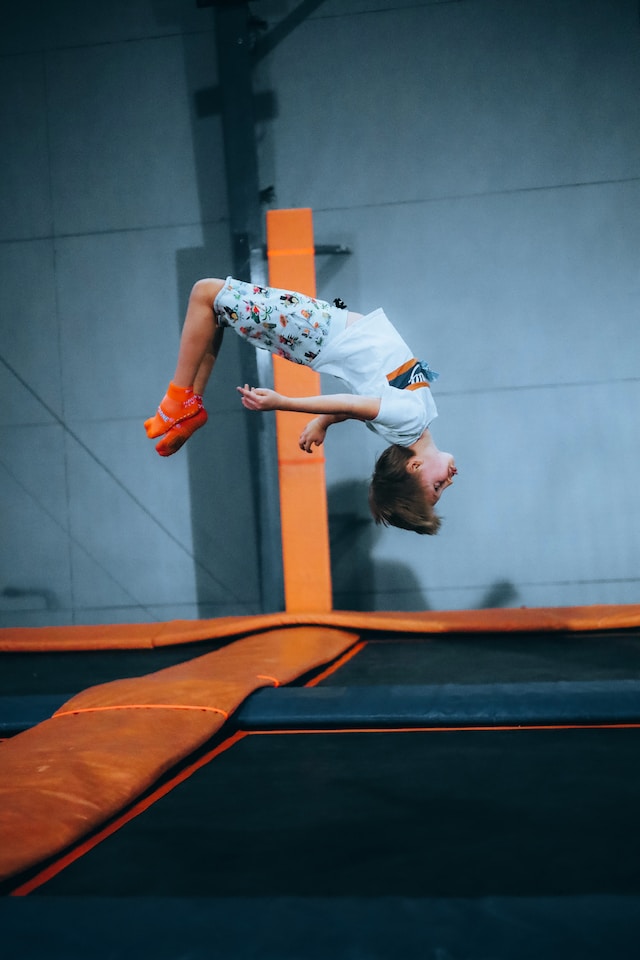 Though not all trampolines offer the same benefits or endure as well over time, picking the ideal one for your child might be challenging. To aid you, we'll list the essential factors to think about while selecting a trampoline for your child. The following are factors to take into account while choosing a trampoline:
Understanding The Size
Trampolines range from little ones for toddlers to larger ones for multiple youngsters. Choose a size based on your child's weight and age. It also depends on your space. Smaller trampolines are ideal for getting your child started on bouncing. 
But as your child gets older, they might not provide enough space.Additionally, a larger size is generally a safer choice if you have numerous kids because it will give them more space and stability while jumping. 
A variety of sizes and forms are available from Vuly Play; all of them are made to fit easily into your garden. You can guarantee that everyone has enough room to play in this way.
Safety Features
Safety is the most important factor to bear in mind when selecting a trampoline. Check that the legs are even and steady, with strong frames to prevent tipping or falling over as your child plays. 
Look for one with high-grade springs, frame sockets, mesh walls, and sides to keep kids from falling off and becoming injured.A trampoline with added safety features like adjustable handles, protective padding and nets can provide extra security to ensure your child stays safe. 
Make sure the trampoline isn't meant for multiple people. Choosing a model intended for only one user will help prevent potential accidents or injuries. This way, your child can enjoy playing on the trampoline without worrying about more than one person being on it at once.
Price Range
When choosing the ideal trampoline for your child, price is an important consideration. It's crucial to get the best deal and ensure longevity. As mentioned, trampolines come in different sizes and prices. Thus, before choosing, you must research. 
You should also include safety netting, foam cushioning, ladders, etc.  Make careful to budget for them appropriately because they could considerably raise the overall cost of your purchase. 
Try, in general, to purchase the best trampoline you can afford that matches your demands. This can entail compromising quality for size, but the added expense is worthwhile to guarantee your child has a happy and safe experience.
Quality Materials
Quality is a top priority when selecting a trampoline for your child. Read reviews and ask questions before buying one. The materials used should be ones of high durability to help ensure that they will remain safe for your kid's use over time. 
Its frame should also be built with sturdy steel or aluminium to ensure that it will not break.Look for UV-resistant materials and appropriately tested padding as well, so there is no risk of injury due to malfunctioning parts. 
This way, your youngster can safely use the trampoline. Plus, you'll have peace of mind knowing that they're safe and secure. Pay attention to the company's warranty since it may give additional protection.
Fun Accessories
Check to see whether your trampoline has any entertaining extras. These can include swing set add-ons, basketball hoops, and specialty netting that can transform your trampoline into an outdoor playhouse. 
While having fun in their own personal jungle gym, your youngster can gain strength, coordination, and balance thanks to these entertaining additions.These features not only increase the overall enjoyment, but they could also lengthen the life of your trampoline and shield it from damage. 
Whether you decide to accompany them or not, what matters is that your youngster enjoys using it. Additionally, you'll benefit from having a trampoline that has been used frequently and that your child may utilise as they develop.
Conclusion
Choosing a trampoline for your child goes beyond aesthetics. It requires researching materials, evaluating safety protocols, and considering fun extras. 
Whether you're looking for a simple backyard addition or something to help your kid burn off extra energy, you'll be able to find the perfect trampoline for your child's needs. 
With enough research and care, your youngster will be having fun in no time with their new trampoline. So consider the above information and let the playful adventures begin. Happy bouncing!