Tribest Mason Jar Personal Blender
Sample received for review. All opinions are my own.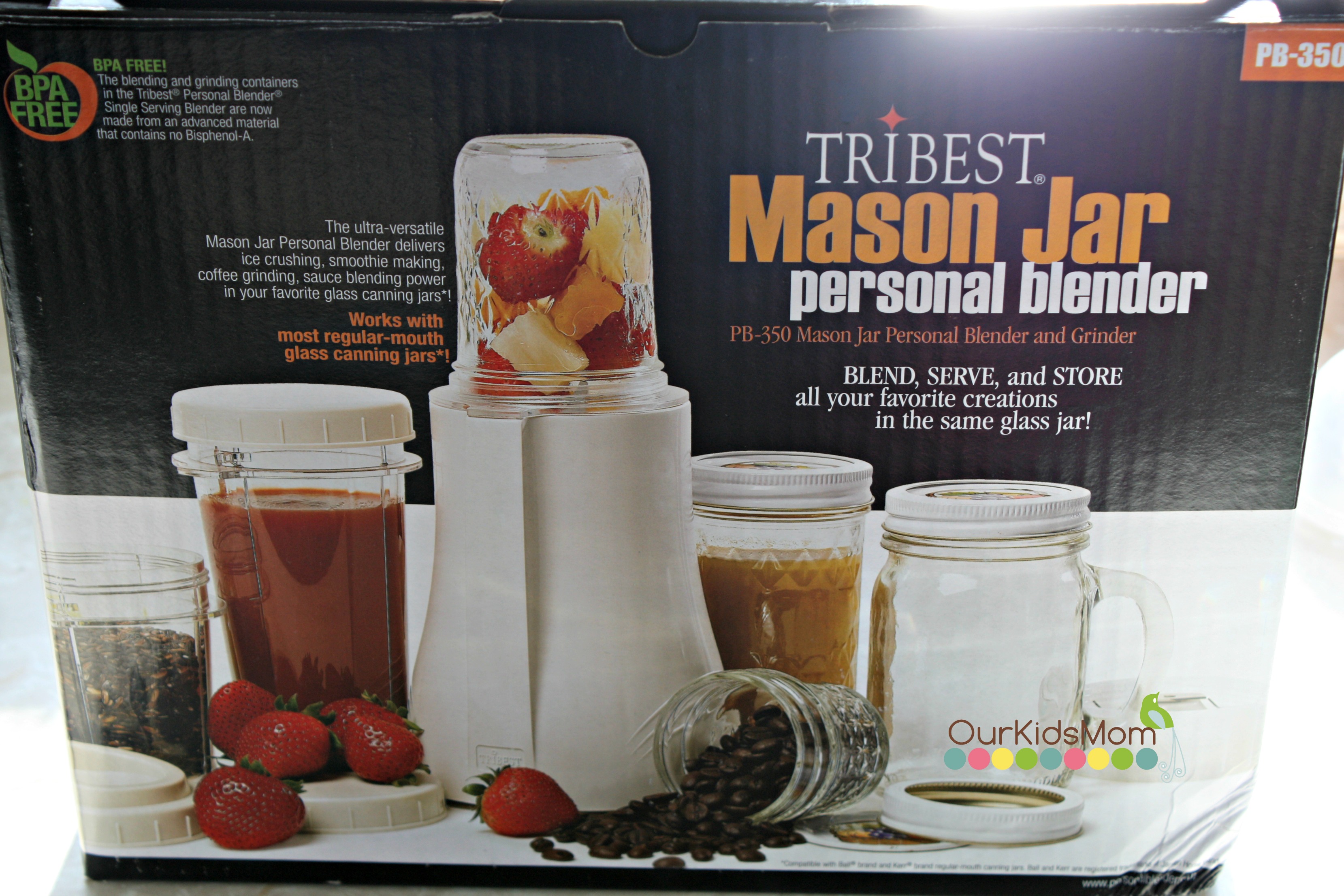 Now someone was thinking when they thought up the Tribest Mason Jar Personal Blender. It's compact, stylish, and convenient, what  more can you ask for?
Using a large blender is great when you have lots to make, but when I have leftovers it ends up being a pain to find a container to store them in. Sometimes you only need to make a little bit.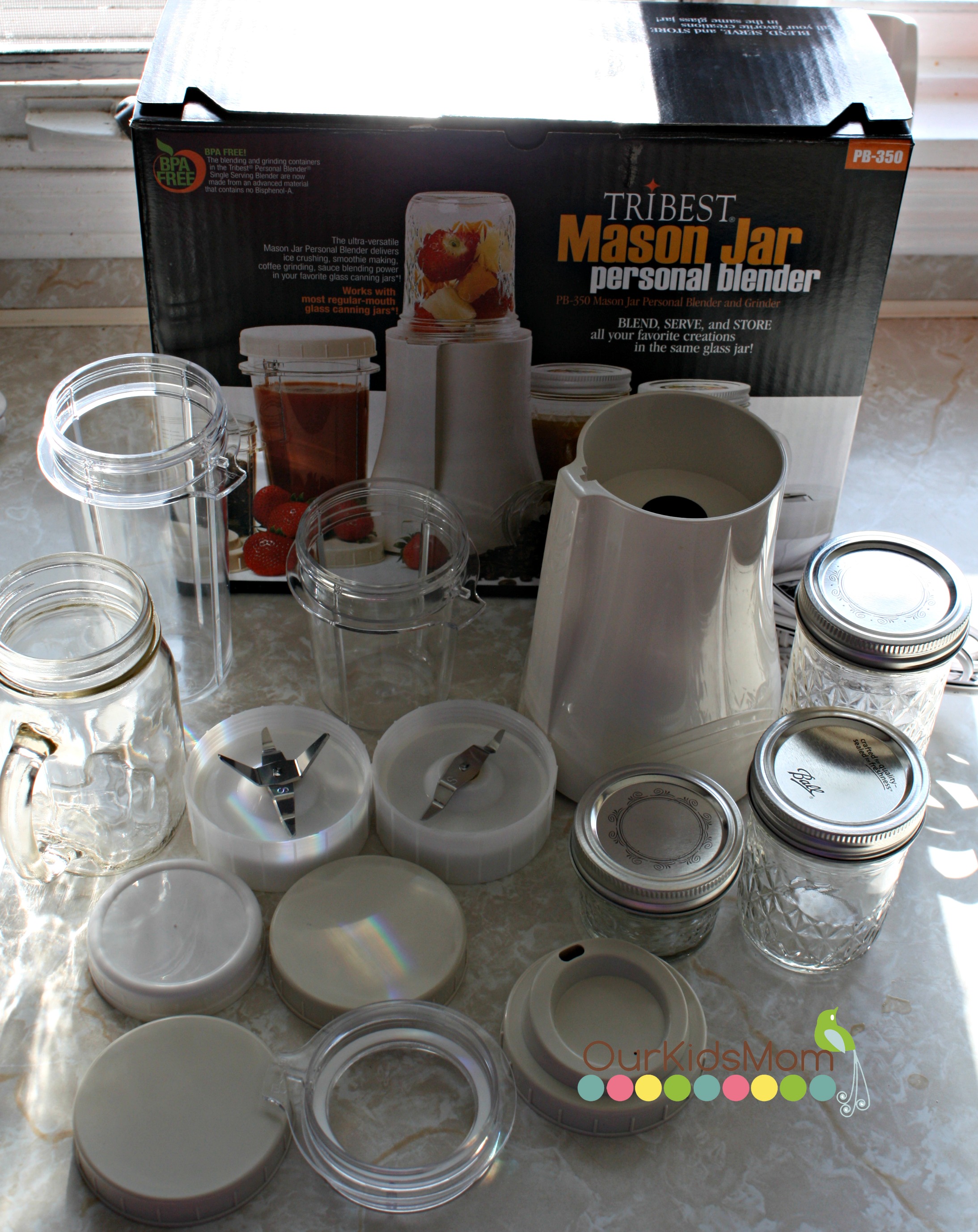 I was sent the Tribest Mason Jar Personal Blender to try out.
This blender comes with:
• Personal Blender Motor Base – 110V
• two 23oz BPA Free X-Large Blending Container with lids
• one 16 oz BPA Free Large Blending Container with lid
• one 8 oz BPA Free Small Blending Container with lid
• one 16oz Glass Drinking Mug
• one 12oz Glass Mason Jar
• one 8oz Glass Mason Jar
• one 4oz Glass Mason Jar
• three Mason Jar Lids with Bands
• one Plastic Mason Jar Lid
• one Commuter Sipping Lid
• one Mason Jar Attachment
• one Blending Blade Assembly
• one Grinding Blade Assembly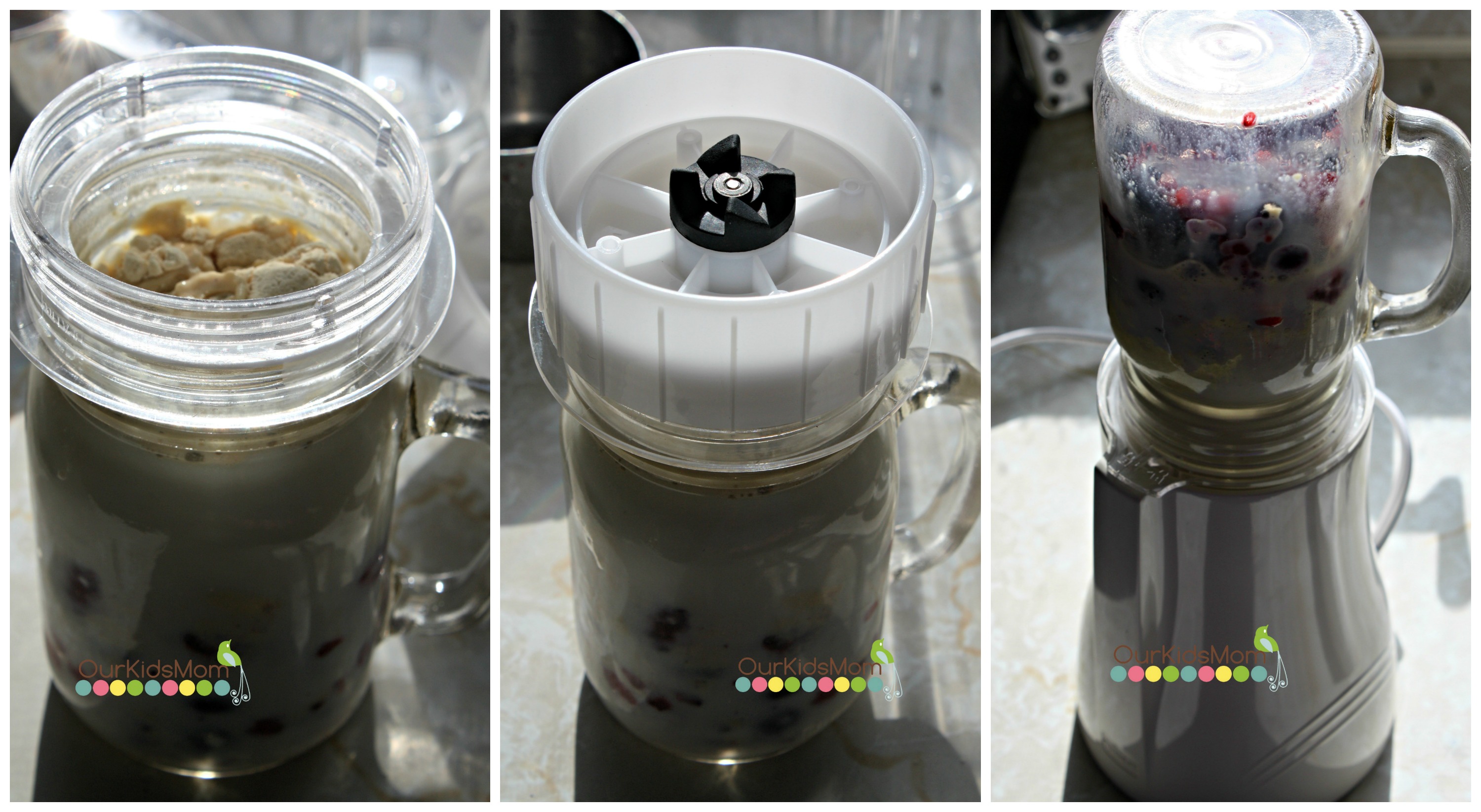 I start out every morning with a smoothie for my breakfast. Using the Tribest personal blender really couldn't be any easier. I toss everything into the glass Mason Jar mug… it all fits just right in there. Then I attach the Mason Jar attachment ring and screw on the blending blade and it's ready to blend.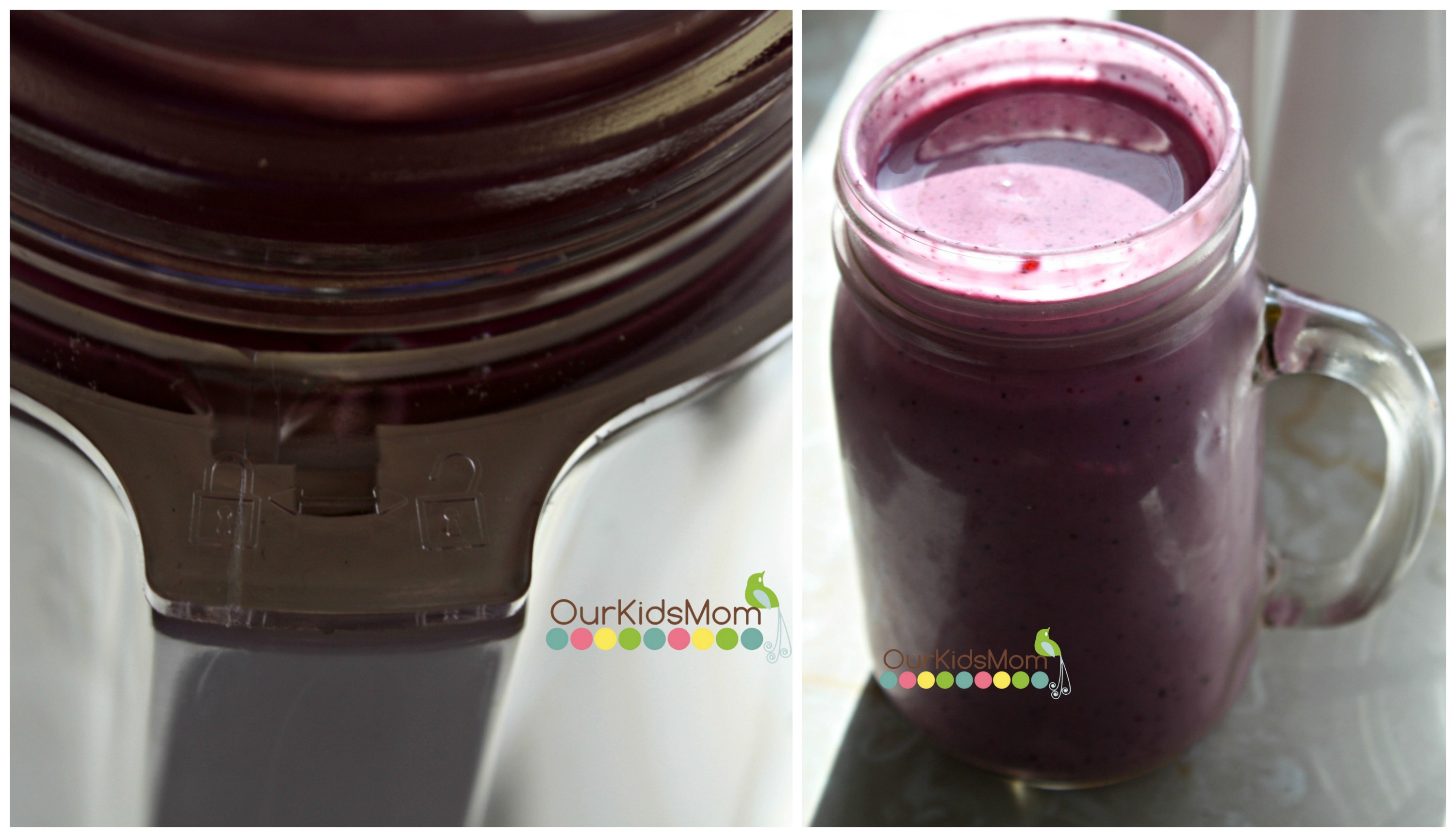 There is the option to pulse, or with a twist you can lock the glass in place to stay on as a constant blend until you give a twist to unlock it/shut it off. Once blended you unscrew the blade and mason jar attachment ring. I love that I I have my smoothie in my drinking glass ready to go, no pouring, scooping or scraping. There is no transferring into another glass or container I'm ready to walk out the door with drink in hand.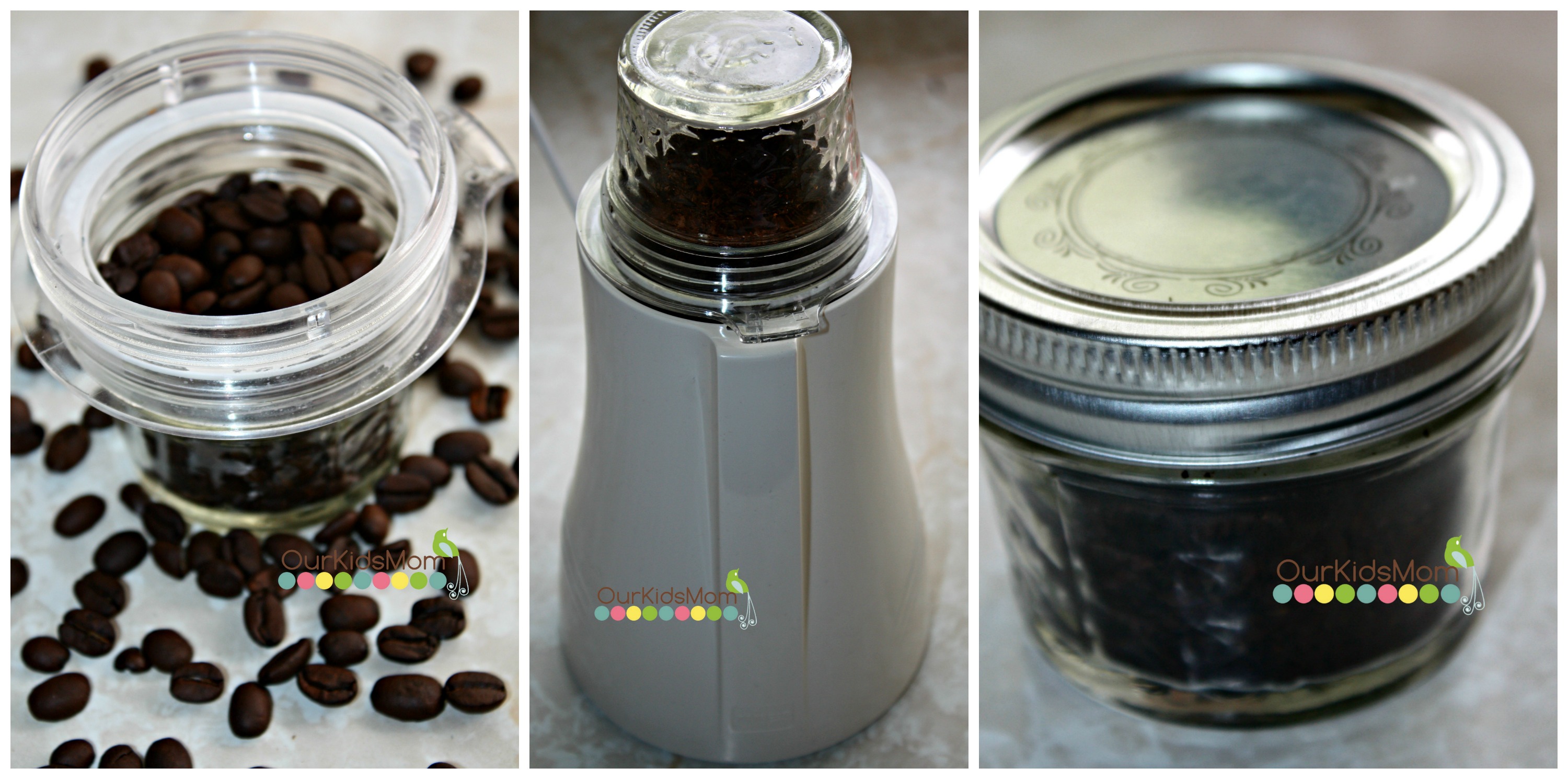 I like to grind fresh espresso beans in small amounts. I love the fact I can grind in a Mason jar if there are leftovers I screw on the lid and place it in the fridge for later use. If you're into making homemade dressings or salsa you can blend, store and serve all in the same container.

The personal blender comes with two blades: a blending blade and a chopping blade depending on what you're using the blender for. This is not a large blender and it is not meant for large quantities.
If your looking for a nice small and compact personal blender that doesn't take up much counter space then the Tribest Mason Jar Personal Blender is a great match for you. You can purchase this great package for a great price of $89.95 on www.amazon.com