A sample was received. All opinions are my own.
Being aware of my surroundings while running around my neighborhood is very important to me. Nothing has happened thus far, but as a woman I can not simply let my guard down. Busy drivers that are in a rush don't always look both ways, cars zoom down my residential street much faster than they should and to be honest, as much as I would like to believe everyone is good in the world, there are some not so nice people. That's why when I run, I wear Trekz Titanium wireless stereo headphones to listen to my music.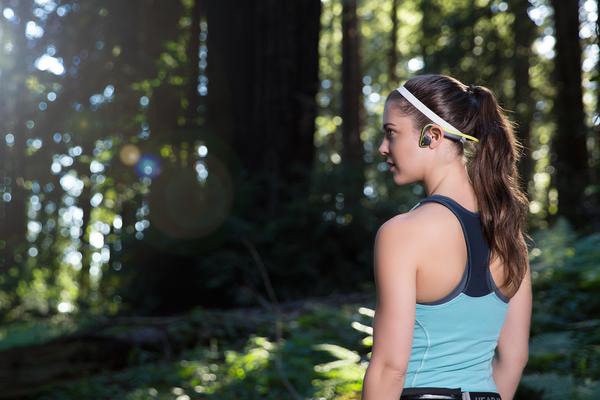 The lightweight and comfortable Trekz Titanium wireless stereo headphones are the safest alternative to traditional sport headphones or earbuds. Their open ear design allows you to hear your music through bone conduction technology. Bone conduction technology is unlike anything I have ever used before. Instead of covering my ears and playing the music there, these headphones deliver vibrations through my cheekbones directly to my inner ear, which allows my ears to hear ambient sounds around me. The sound is quite literally delivered through my bones!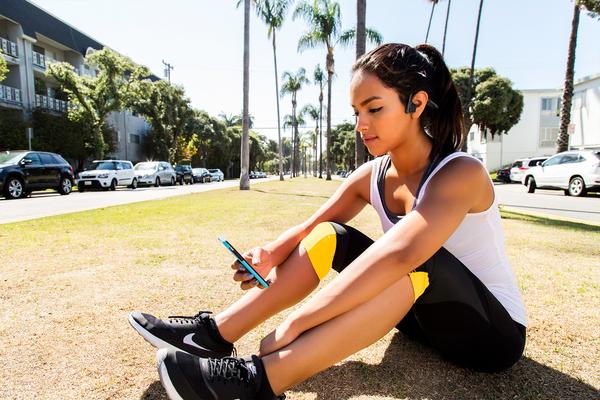 Designed with athletes in mind, Trekz Titanium headphones are sweatproof and secure. The wraparound headband is lightweight and flexible for durability and portability and the OpenFit™ design ensures maximum comfort even during long-term wear. They are under 2 ounces, so I hardly even feel them when they are on. Equipped with Wireless Bluetooth 4.1 connectivity makes pairing with my music player simple and quick. Believe it or not charge in just an hour and a half, and that one charge lasts six hours.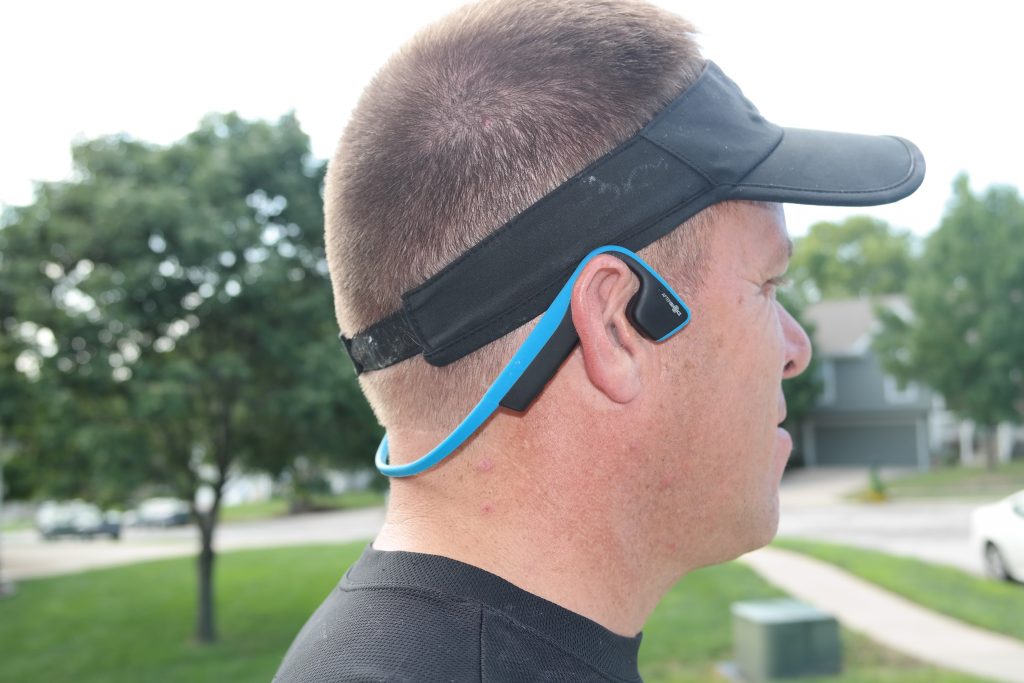 I have one huge issue with the Trekz Titanium…. I can never find them when I want them. Between my teenage son taking them to the gym or my husband taking them out for runs, they are the most in demand headphones in the house.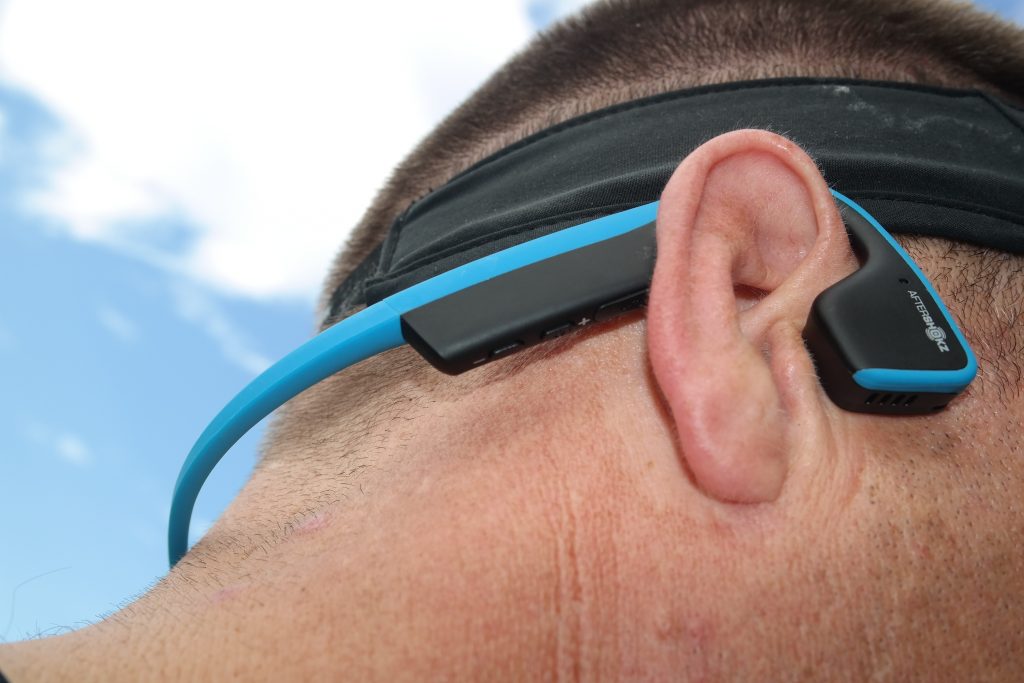 We all love the sound these headphones provide. We've played with them trying to find a sound level that could be heard by others that are nearby… we went as loud as we were comfortable listening to them and the sound transfer was minimal.
Being able to control the sound level and skipping songs on the play list is simple with easy access buttons just by the ear. I could go on and on about everything we love about them… the only thing that would make them better is if we had three pair so I wouldn't have to share (and hunt them down when I want to use them)!
Connect with AfterShokz:
BUY IT:
You can purchase your own lightweight and comfortable Trekz Titanium wireless stereo headphones for $129.99 from Aftershokz.com.
WIN IT:
ONE OurKidsMom reader is going to win a pair of Trekz Titanium wireless headphones!
Rules:You do not have to be a blogger to enter/win. An email address is required to enter. The winner will be chosen randomly through Rafflecopter and contacted via email. A reply to the winning email is required within 48 hours before a new winner is chosen. One person entering per household please. US ONLY please.
This giveaway ends at 11:59 PM EST on September 17, 2016.