When we moved into our house approximately 10 years ago, we knew lawn care was going to be a challenge. With around 10,000 square feet of lawn to care for, we had a hard road ahead. We've done a fairly good job up until this year when Mother Nature took our her biggest club and hit us hard with a long extended drought. Mixed with the 100+ degrees for an extended period of time, we finally gave up.
After a lengthy discussion with the professionals at TruGreen we realized that it wasn't just us. The entire area was feeling it, but they were ready to help us swing back. I was giddy when I saw the TruGreen truck pull up.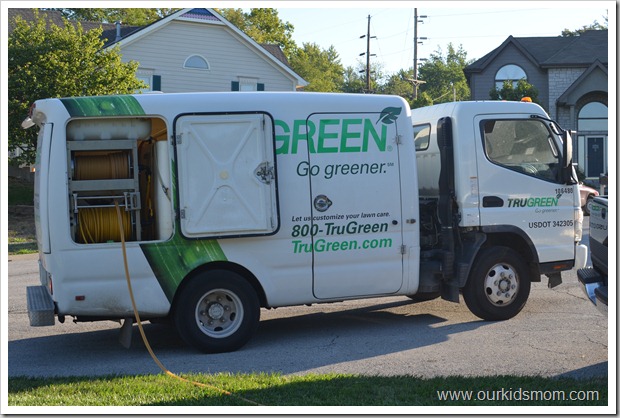 I'll give you a quick look-see at what TruGreen had to work with. Starting with our front lawn…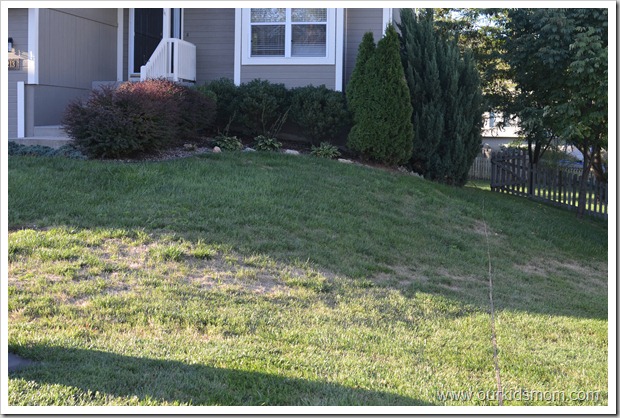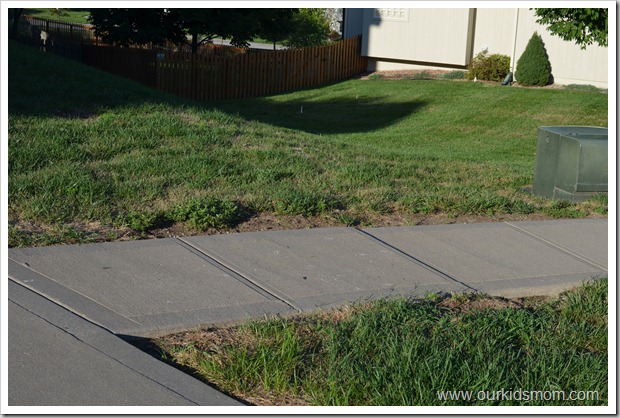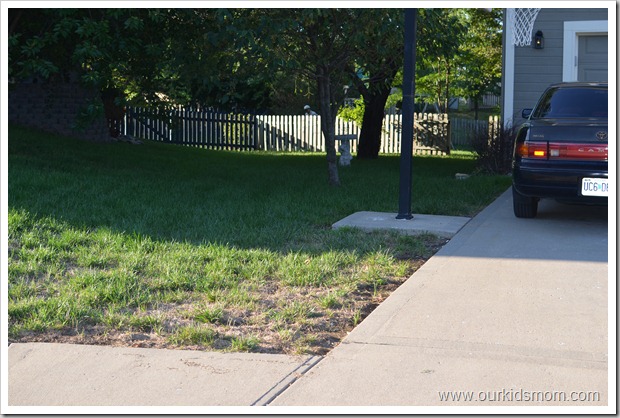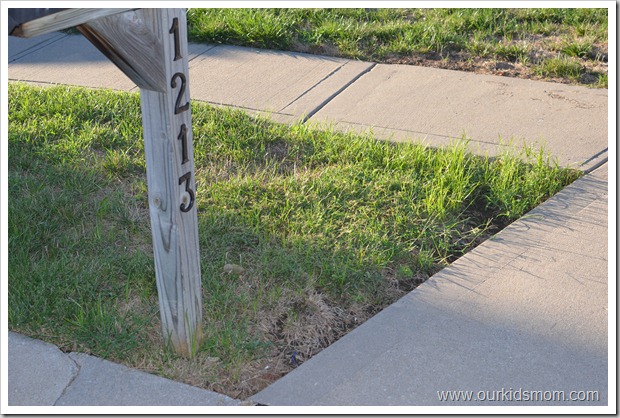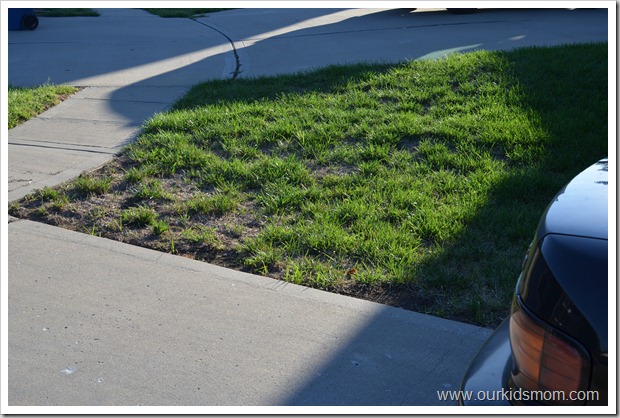 As you can see… multiple areas of dead grass while the rest is thin and barely hanging in there. The back yard isn't much better. I took the photos from our upper deck to give you a better view…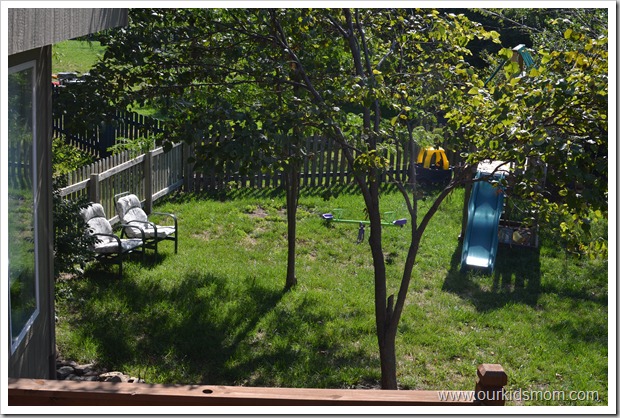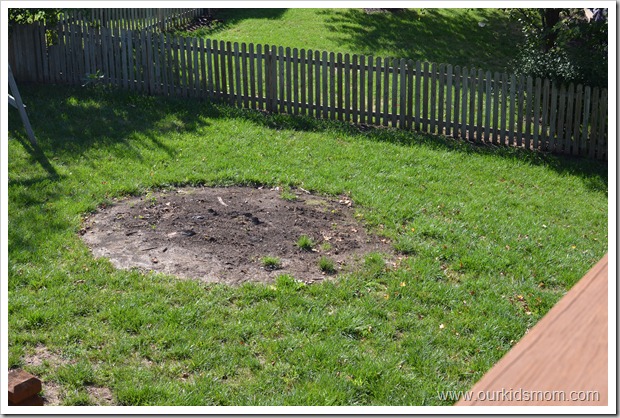 The huge circle of dirt is from bringing down a dead tree. It was rather large and we had it surrounded with mulch… which left nothing but dirt behind.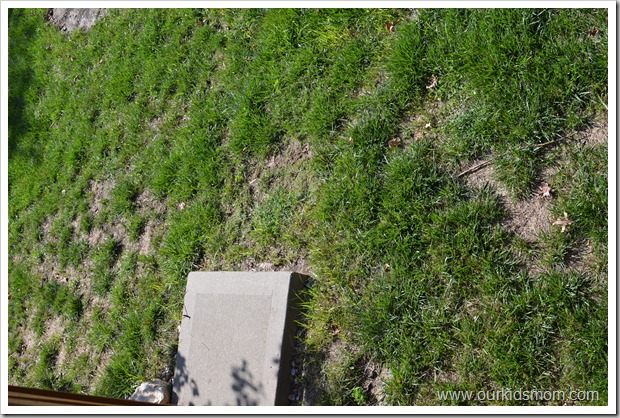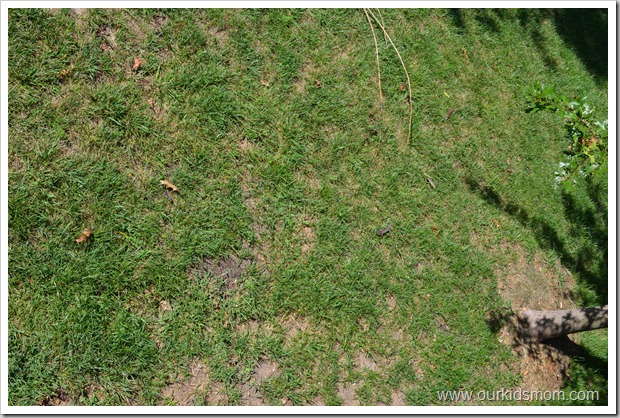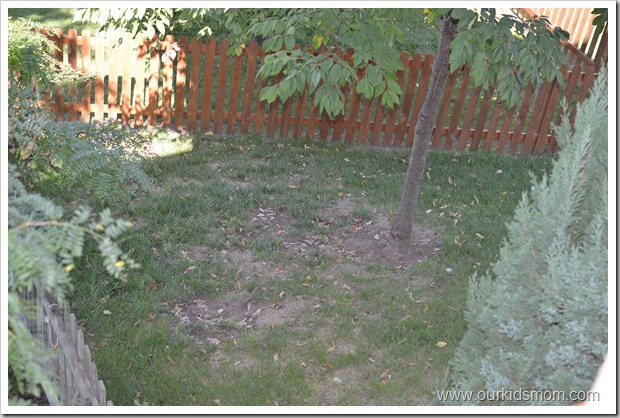 We were told that although it might be too late in the season to "fix" the damage done, fall is the perfect time to work towards a fabulous lawn next spring. We agreed that TruGreen's Healthy Lawn Plan was a great fit for us. Over the course of the past couple of months TruGreen has applied fertilizer, weed control, insect control and grub control.
Most recently TruGreen came out for aeration and overseeding. This is done in the fall for a variety of reasons, but mainly because tight compacted soil and thatch buildup can block nutrients, water and air from the root zone. When you aerate your lawn you promote stronger roots, thatch breakdown, improve water absorption, improve your soil structure, makes maintenance easier and you also will have fewer pest and disease problems next spring.
When our TruGreen experts came out for this service they were quick, courteous and efficient. They even took the time to move the kids toys that I forgot to collect (with a smile on their face).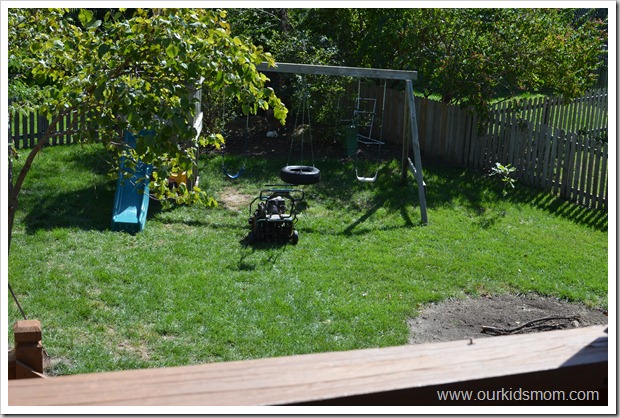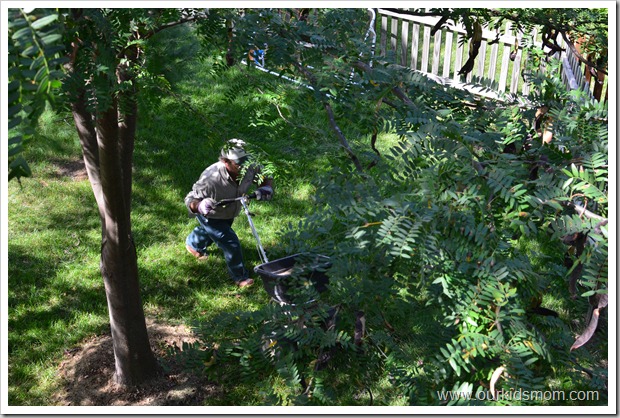 We are already noticing a difference in our lawn. The thickness, the depth of color and how soft it feels on our feet. I can't wait to share some photos this spring and summer. My fingers are crossed for a lush lawn!
Connect with TruGreen:
Disclosure of Material Connection: I am receiving a Healthy Lawn Plan and the Healthy Tree & Shrub Plan in the hope that I would mention it on my blog. I only recommend products or services I use personally and believe will be good for my readers. I am disclosing this in accordance with the Federal Trade Commission's 16 CFR, Part 255: "Guides Concerning the Use of Endorsements and Testimonials in Advertising." The opinions expressed in this post are entirely my own. Your experience with the product may differ from mine. The sponsor is responsible for prize fulfillment and will be shipping the winner(s) their prize(s). For more information read my disclosure policy.