Sample received. All opinions are my own.
Heading out on a family road trip is made easier when you have tween inspired Travel Kool Luggage on hand for your tweens and teens to use. From the durable material to the roomy size, these hard case pieces of luggage are just the unique item your tween or young teen will want to use while traveling.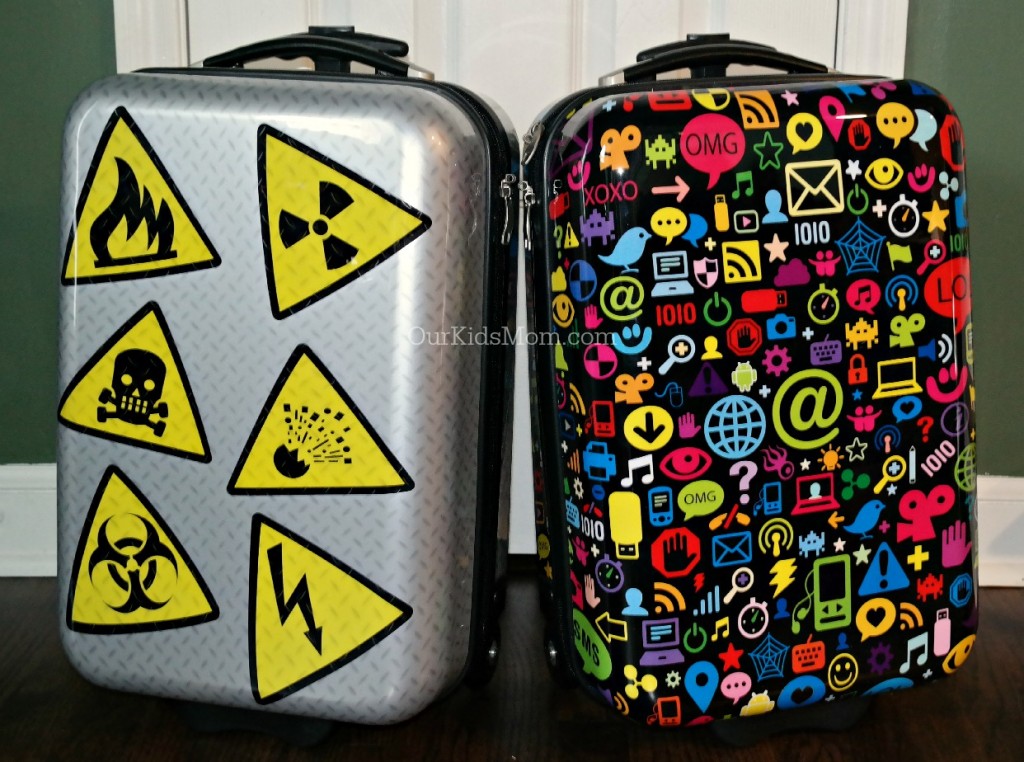 Travel Kool Luggage has two great choices of designs that any tween or teen would love. Following pop culture trends means this luggage is not only quality that parents will appreciate, but fun and popular so kids will be happy to use them. A standard suitcase that also meets carry on criteria is often a bit too dull for kids to enjoy carrying through an airport. These options are far more fun while giving parents just what they want and need their kids to have.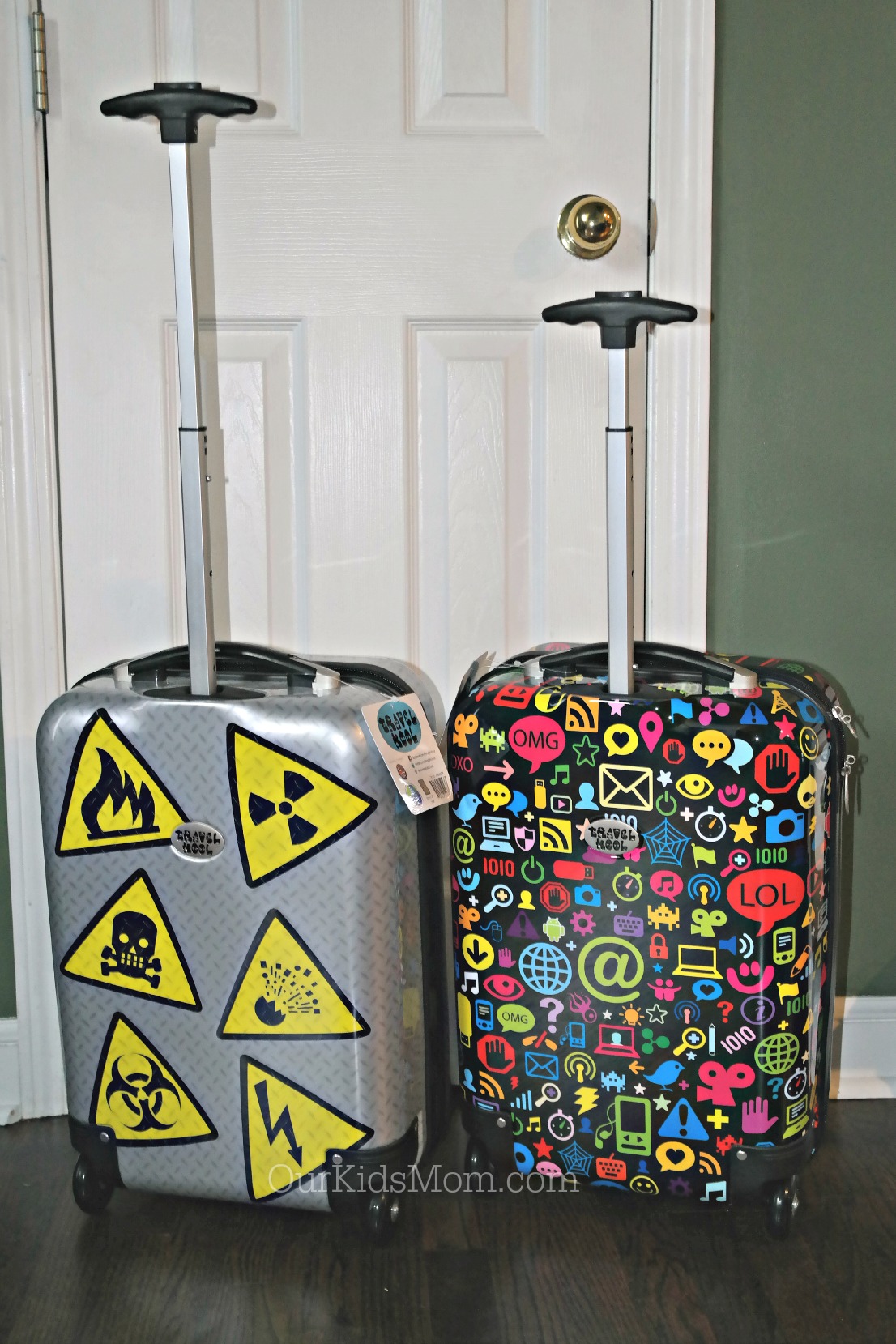 Travel Kool Luggage Design Options:
* Chat – This piece of luggage has a black background with brightly colored common emoji's, emoticons, chat abbreviations and symbols to decorate the outside. This is great for the social media maven in the family.
* Danger – This piece is a silver/chrome background with large yellow danger signs with various scary images and common dangerous chemical warnings. This piece is ideal for the child that loves sci-fi, horror or is a geek or science nerd.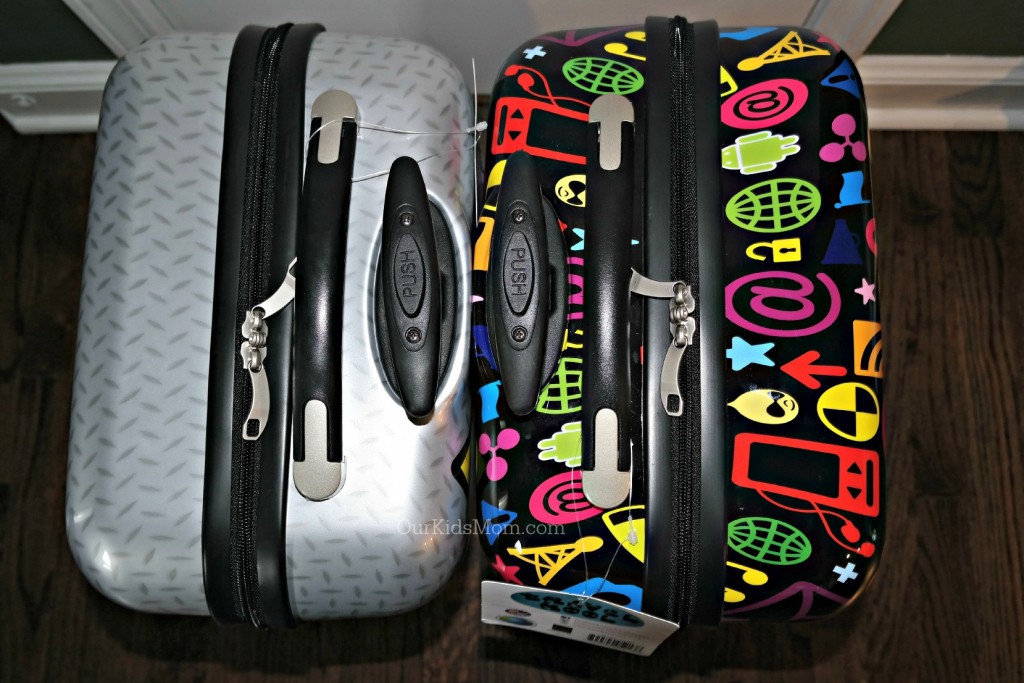 The Travel Kool Luggage is:
* Lightweight but strong ABS/PC case
* 20" tall meets standards on most airlines world wide for a carry on item
* Multi-length handle extends to 3 different heights for convenience
* Internal zippered compartment and garment straps for easy organization
* Easy to use carry handle for on-the-go moving in airports or through hotel lobbies.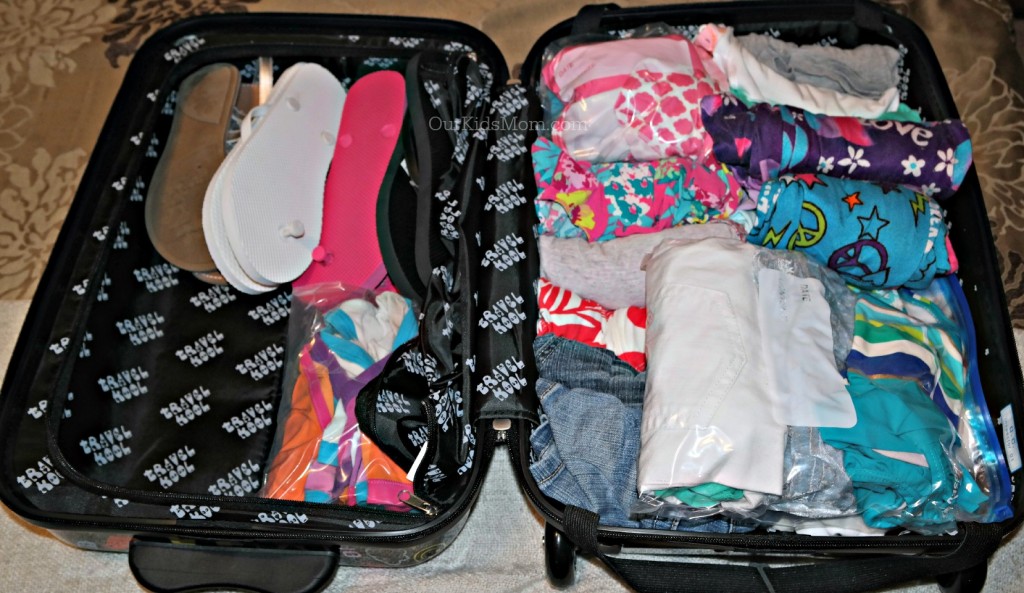 The capacity in these suitcases is amazing. I just finished packing my daughter for an 8 night getaway with no access to laundry (so no outfit repeats) and she still has room on the zippered side to bring home souvenirs! We simply rolled each piece of clothing (to avoid wrinkles and it compacts everything nicely) and it all fit like a glove. Now we just wait for vaca day!
Getting your teen/tween excited about traveling with the family is easier when you have a fun and cool suitcase like this. Not only is it  going to be sturdy enough to endure a rough and tumble kids adventure at camp, or a long road trip with family – it's cool and something your kids will enjoy carrying. While this may not seem important to parents at first glance, it can make a world of difference in attitudes of a tween heading out for an overnight stay or vacation with family.
Connect with Trendy Kid:
BUY IT:
You can purchase Travel Kool luggage on the Trendy Kid website