Every mom knows how important batteries are to have on hand on Christmas morning, but we've all had a moment when we just simply forgot to buy them. I know I certainly have. In fact, I recall not only forgetting them myself but having my parents forget them when I was a kid. It was incredibly disappointing to not be able to use my toy the way I wanted to while waiting for our next trip to the store to purchase batteries.
Fast forward several years as a young mom, there was a popular building set that my son wanted. It too had a few extra bells and whistles. It had lights to hook up, and, of course, had a noise maker that he was thrilled to test out. I loved seeing his face light up, but as he tore into the packaging, we both quickly realized that he needed batteries for the extra features. I figured it wouldn't be a problem since we kept spare batteries around, but this particular item needed that odd "C" sized battery. The elusive "C" was nowhere to be found. My son was sad he couldn't play with everything right away, but understanding about the fact we would buy some the next day. We played together and made pretend sounds, then made sure to buy the largest pack of Duracell "C" batteries we could find the next day.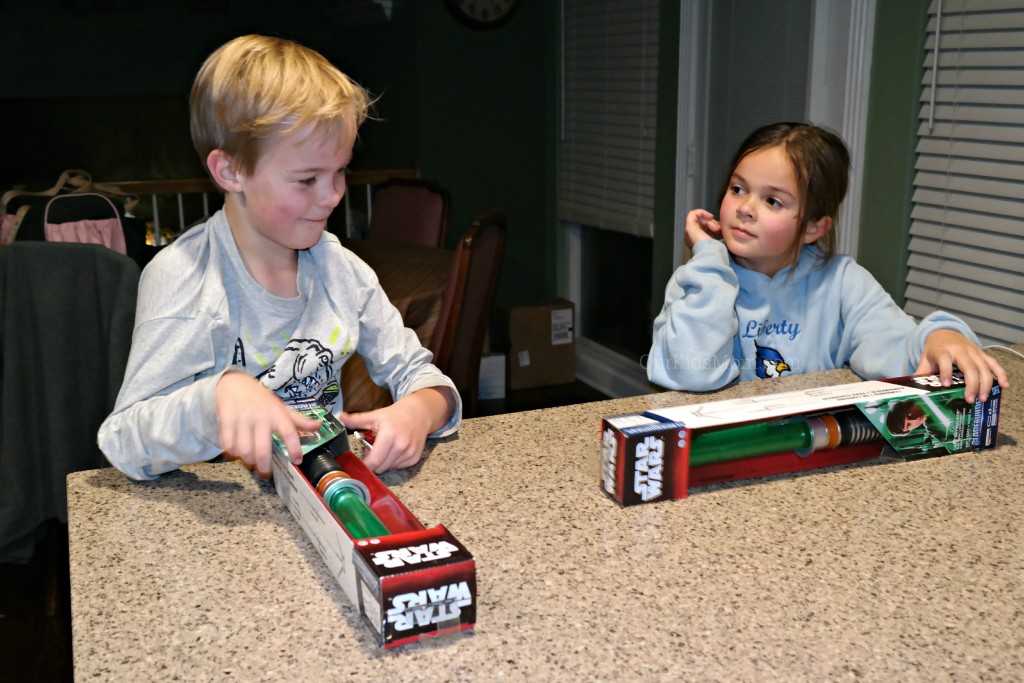 This year as you are doing your holiday gift shopping, Toys "R" Us has a wonderful selection of the hottest gifts for boys and girls.
With the upcoming release of the latest film in the Star Wars franchise, there are amazing Star Wars toys like the Luke Skywalker Light Saber. Ethan has a (very) old set from his older brother's days of playing Star Wars. When I saw these Luke Skywalker Light Sabers I knew he would be thrilled to battle with them. I'm guessing his big brother will join in over Thanksgiving break… even big kids love playing with a Light Saber!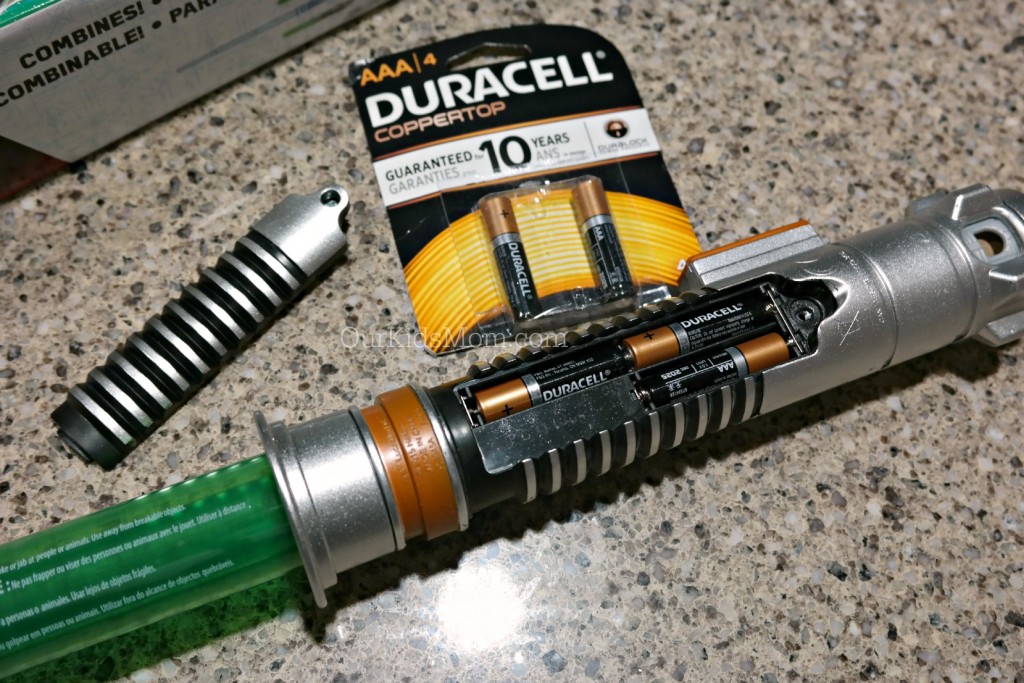 However, just like those toys from my childhood and my oldest son's early years, a Light Saber will definitely need a battery to work. You can power up your kids new Light Sabers this year with great Duracell battery offers available at your local Toys "R" Us store!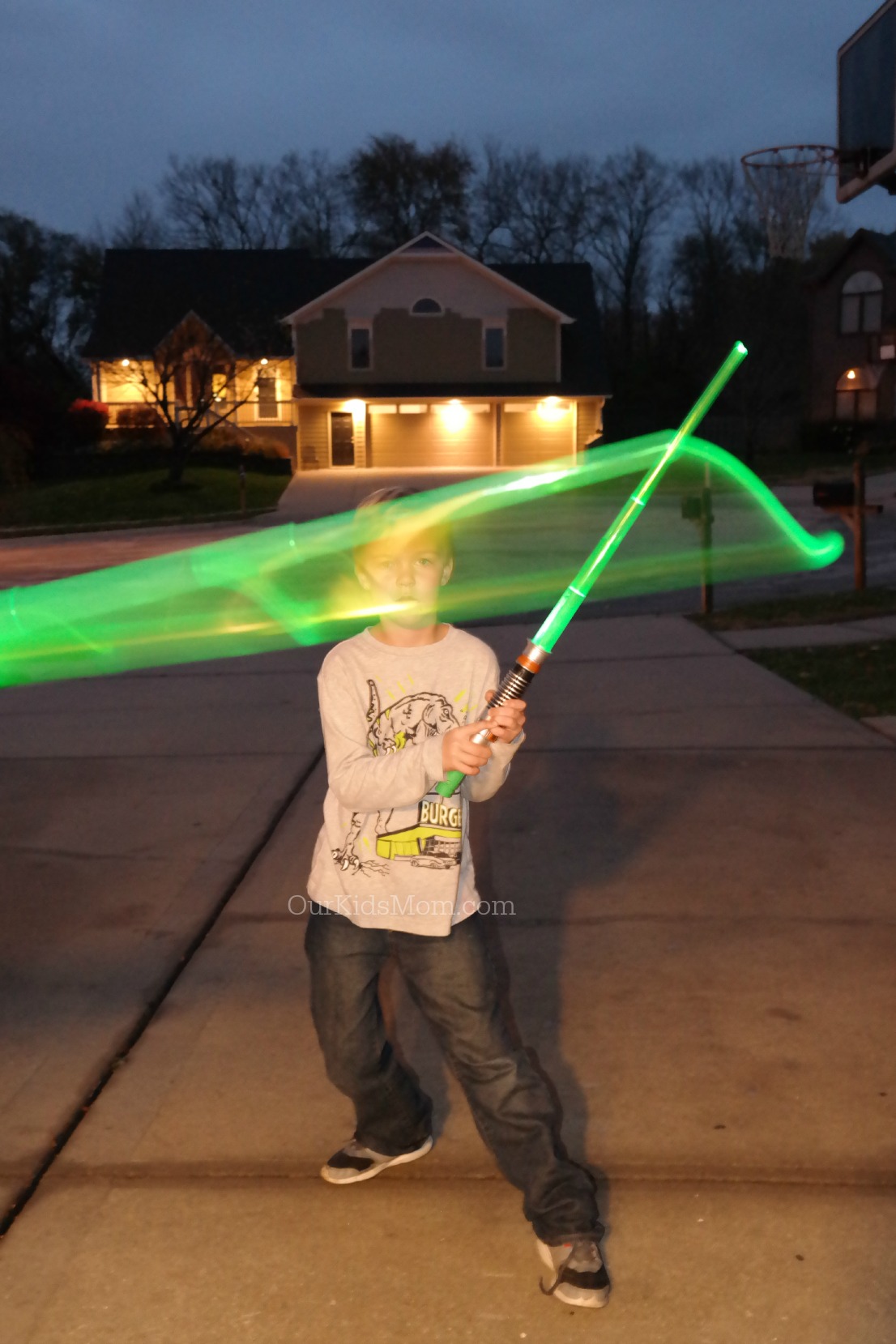 Light Sabers are cool, but they're even cooler when you can power them up and see the brightly glowing blade's light effects! Ethan was having so much fun swinging and slicing it through the air. It does more than glow, too. It also has motion sensor-controlled sound effects like clashing, battle impact and crackling sounds. But in order to "power up" – you need Duracell batteries!
On November 22nd, look in your local Sunday newspaper for a great $3 off coupon when you buy any 2 packages of Duracell batteries listed on the coupon. There are several sizes, varieties, and types to meet your needs. With the great prices at Toys "R" Us and the phenomenal coupon savings, it will be easy to be well-stocked this holiday season. If your children happen to receive a gift with forgotten batteries, you will be well prepared!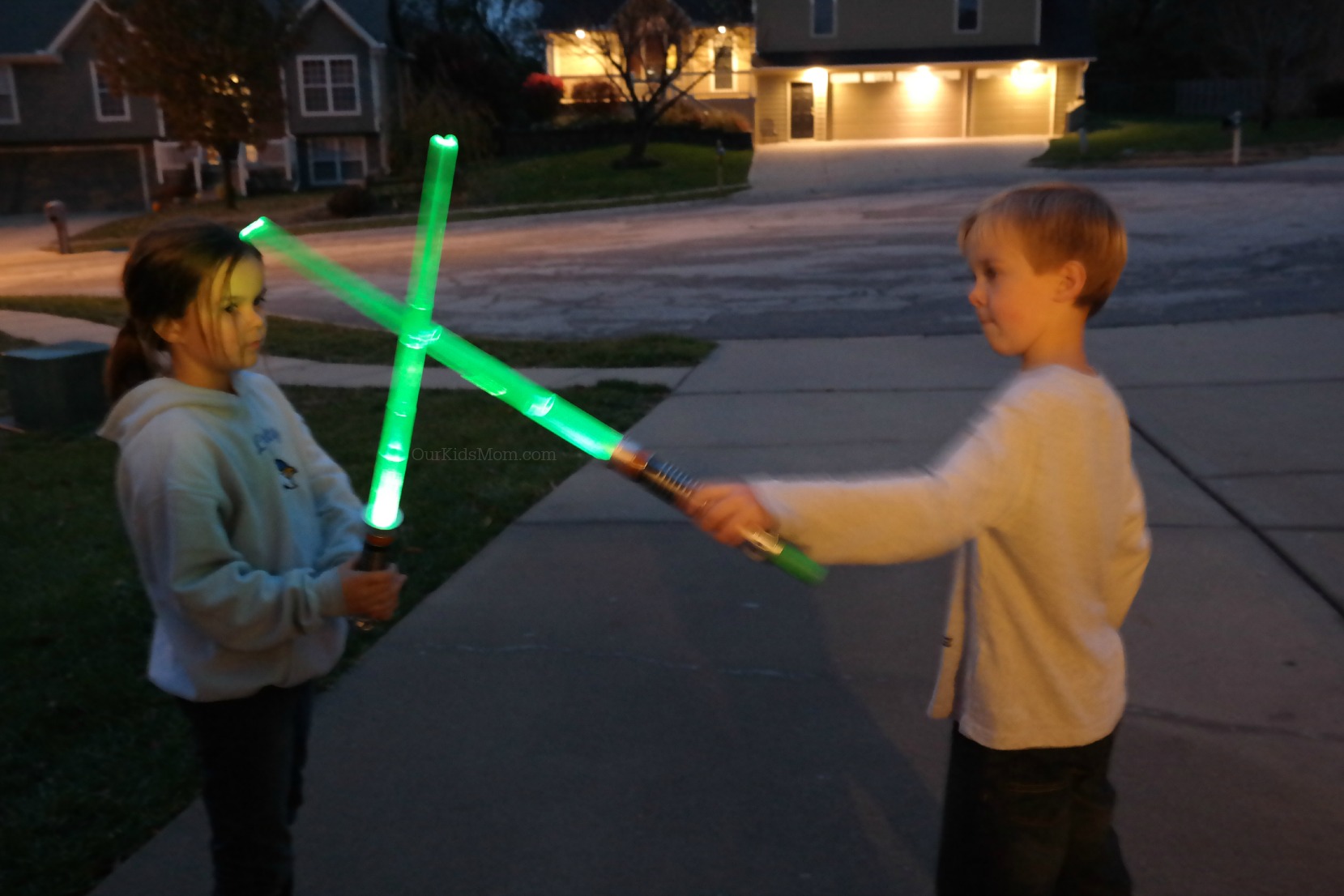 For that holiday shopping that is last minute, grab the coupon in the Sunday, December 13th newspaper for $1 off when you buy a package of Duracell Coppertop and Quantum batteries. Those last minute savings can help you give your kids a great holiday gift that works the same day they receive it!
This year, you can shop with confidence for all of the holidays hottest toys at Toys "R" Us. From the ever popular Star Wars Luke Skywalker Light Saber to the popular Barbie dolls or building kits of my own past, Toys "R" Us has everything you need including the Duracell batteries to give your family an amazing Christmas morning.
READER COMMENT DISCLAIMER
Comments submitted may be displayed on other websites owned by the sponsoring brand.