A Tour of the Disney Animation Research Library #PirateFairyBloggers
The last stop on our trip in LA was a visit to the Disney Animation Research Library (ARL).  The ARL is the official "safe house" of Disney animation property.  Once known as "the morgue", the ARL is now a state-of-the-art preservation and storage facility.  The location of the ARL is kept secret and we were not permitted to take our own photographs inside of the building (all photographs in this post are property of Disney, used by permission.)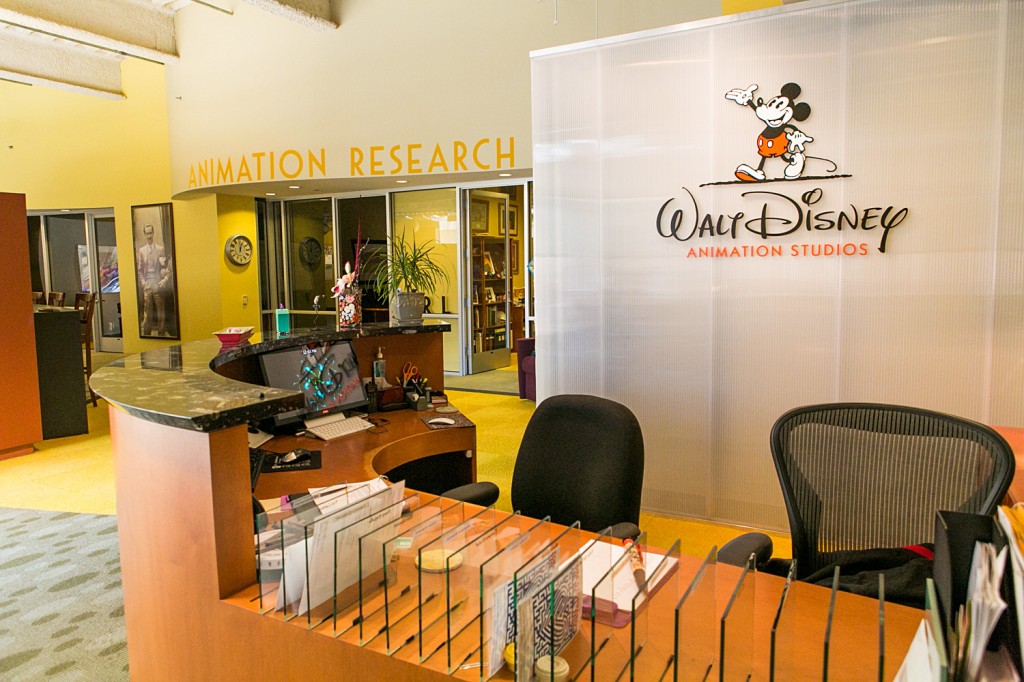 We were visiting the ARL to see some of the pieces filmmakers used when animating The Pirate Fairy. This meant a rare opportunity to have an up close encounter with original Peter Pan sketches, animation cells, and drawings by the one and only Mary Blair.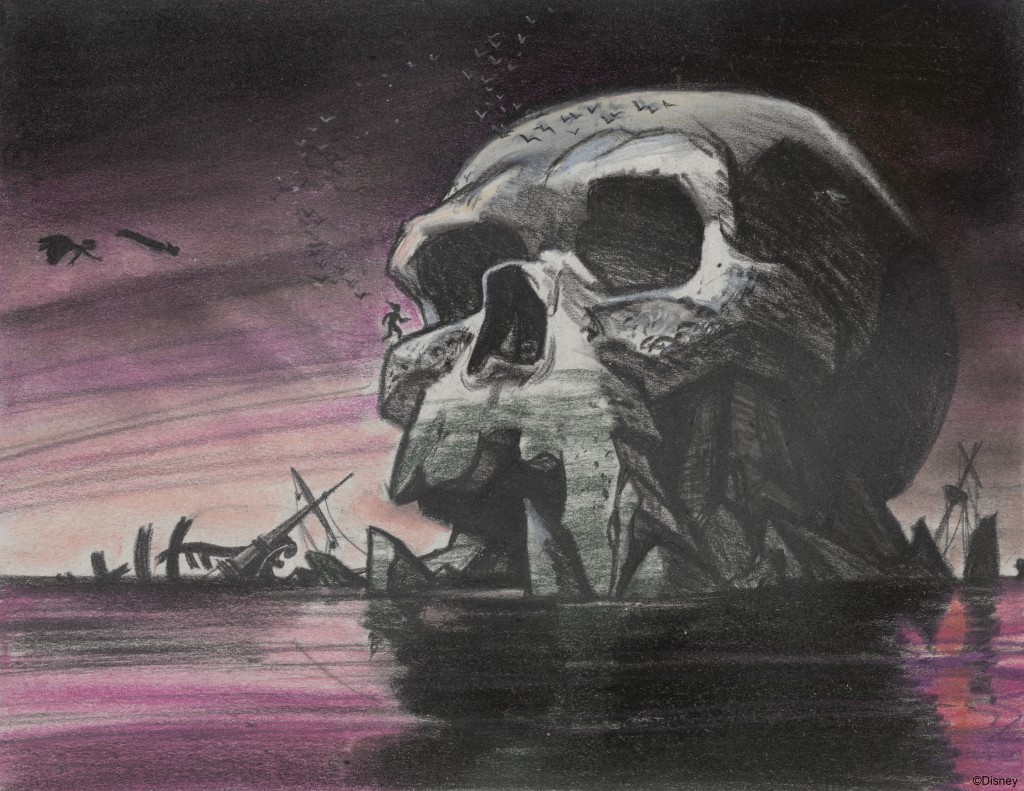 Our tour started in the camera rooms.  Here, specialists take high-resolution photos (and I mean HIGH res…the output of the images could be printed onto your living room wall) of individual sketches.  This method replaces the old scanning method which caused undo stress to images from being flipped upside down and pressed down by the scanner lid.  It also allows Disney to send sketches electronically, when requested, instead of having multiple sets of (gloved) hands manipulate the papers.  I am amazed at the patience the specialists have. Can you imagine snapping a photograph of every single piece of paper used to sketch a full-length film such as Peter Pan?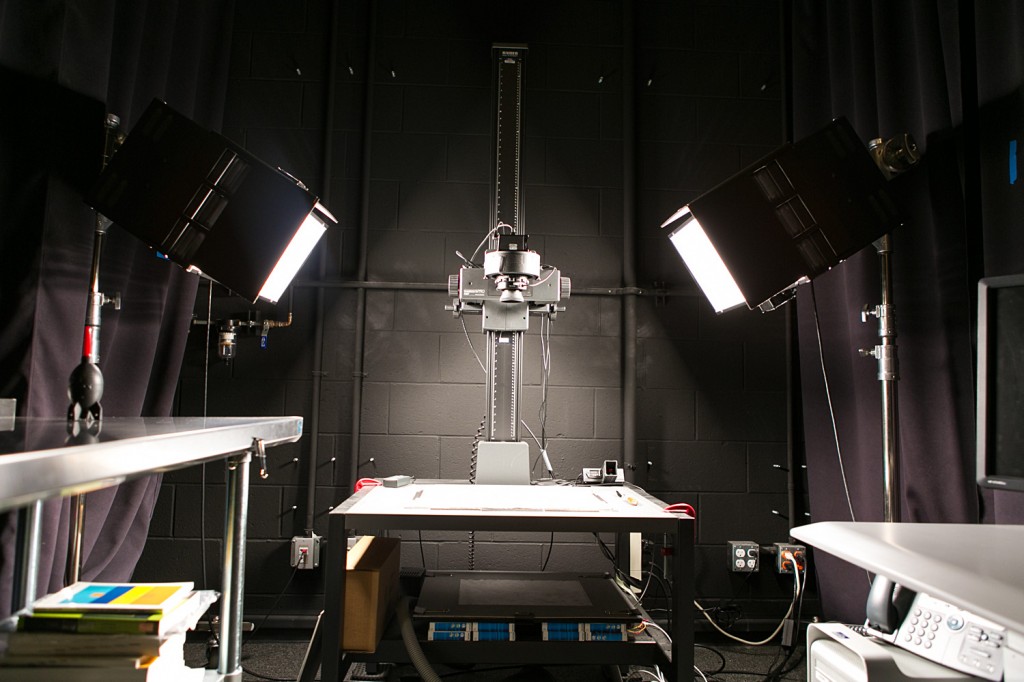 Once the sketches are photographed, they are cataloged.  The digital images are assigned special tags and file names.  The amount of digital storage used by the ARL is beyond massive, as you can probably imagine, but the filing system makes it easy for the ARL team to find what they're looking for.  One of the techs showed us an animation sequence from the digitized sketches.  It was pretty incredible to see the high-tech version of an animators flip-book on the screen.
Other members of the ARL are responsible for boxing the items. Each and every paper is examined for damage. If a page has a small piece torn off, that small piece is bagged and saved with the sketch, even the tiniest piece of paper is saved (we're talking pieces smaller than a piece of confetti) in case the page can be repaired, or, in some cases, they'll use those tiny scraps as testing papers when trying out new types of restoration processes.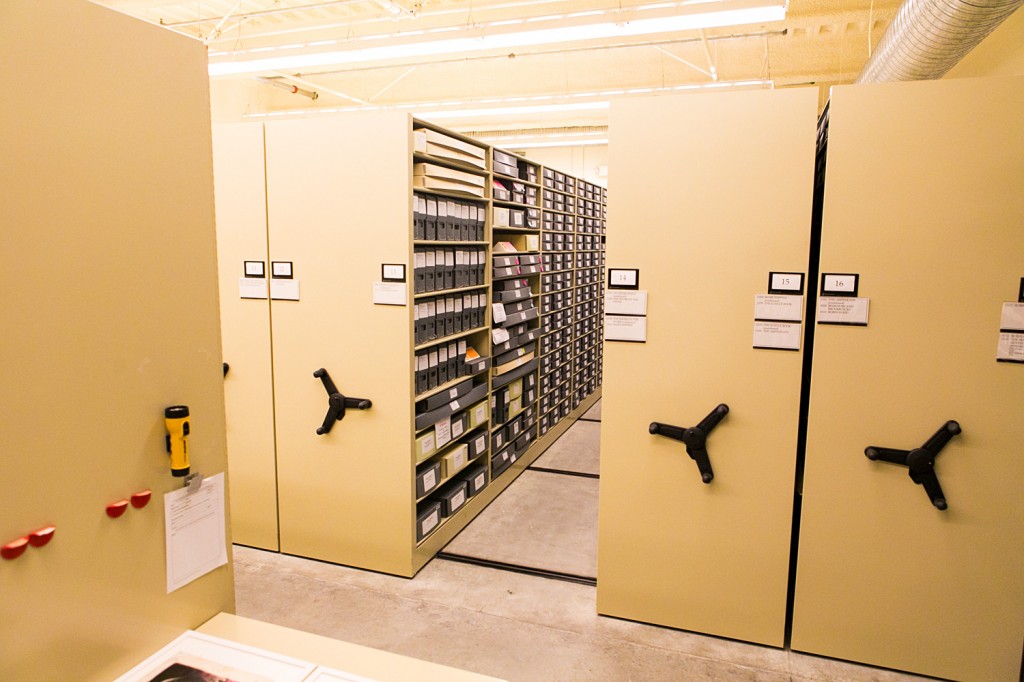 The sketches are packaged and archived into large vaults within the ARL.  The vaults are protected with a fire system which uses gas, instead of water, to diffuse any fires and protect the contents within.  As our tour guide put it "putting out a fire in here with water would be trading one evil for another."   In other words, water is just as bad as fire when it comes to protecting a large amount of paper. We also saw some very rare hand-painted glass planes, used for backgrounds on a multiplane camera, which created a three-dimensional effect in two-dimensional animation. These are very rare finds as most glass backgrounds were either washed off and reused (because the glass panes were expensive) or broken (because, well, they're glass!)
The vaults also house many 3-D pieces, some of which were uncovered in the trash or in random storage boxes.  These pieces, called maquettes are used by animators to get a better perspective on how a character should/would react to light and shadows. We were unable to visit the 3D vaults on this trip as they were being updated at the time.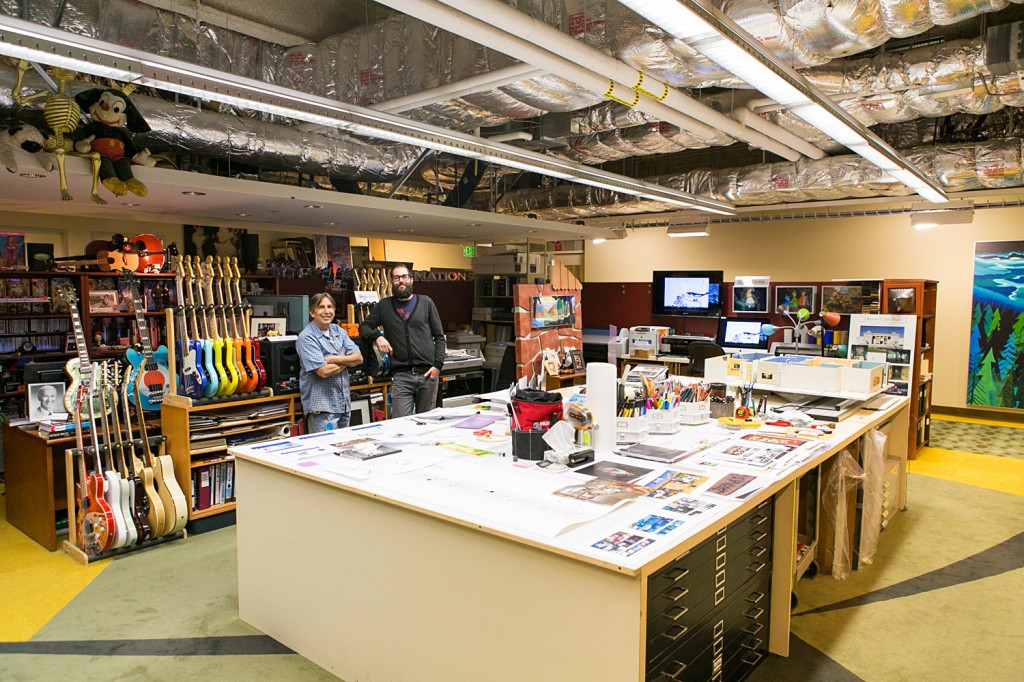 We also had the great pleasure of meeting some of the ARL design team.  This team is responsible for designing everything from artwork for high-level executives offices to exhibitions featuring Disney art.  The ARL design team works on everything, including things like choosing a wall color or frame for the art. And, as you can tell, one of the design team members has a thing for guitars.
t was truly a once in a lifetime experience getting to tour the ARL and see original Peter Pan artwork up close.  It's something I will never forget and always be truly grateful for.  Hey, who knows, maybe if I get that Masters in Library Science degree one day, I could find myself working at the ARL.  Dare to dream, right?