A standard beach vacation used to be the preferred break for families across the globe; however, in recent years, more chic vacations have taken center stage, with adventure travel, sustainable travel and authentic travel all becoming increasingly popular with families and solo travelers alike. That being said, there is still something special and even nostalgic about a family beach vacation, and it will be a sad day if these types of trips fall completely out of favor.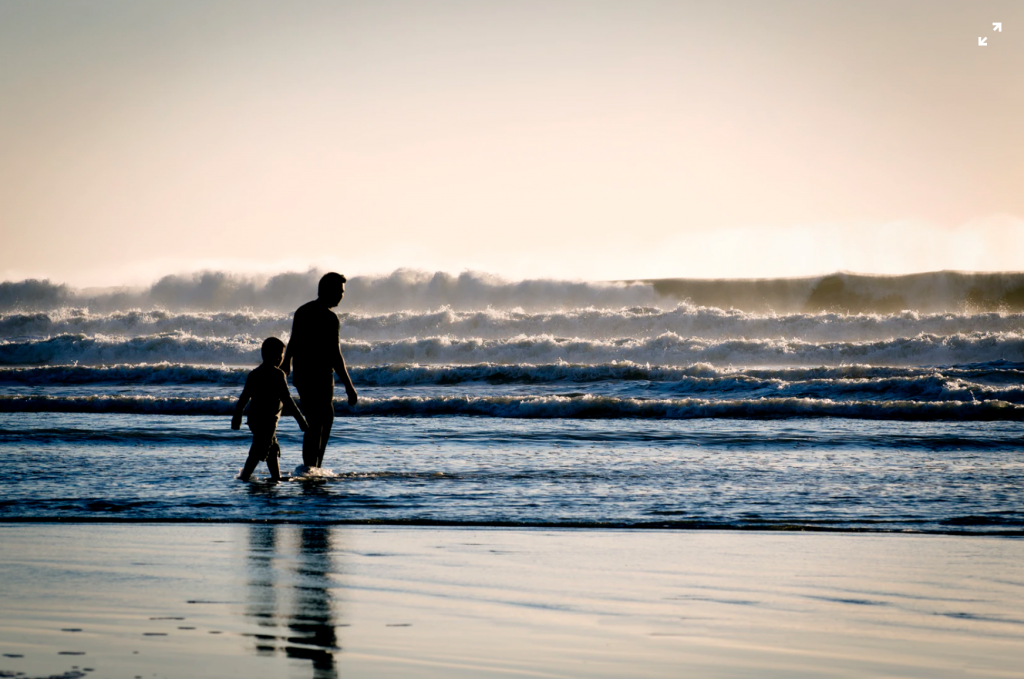 Photo by Tim Mossholder on Unsplash
A family beach vacation offers so much more than simply sitting on the beach, building sandcastles and eating ice cream. The possibilities are endless, with many beaches all over the world offering exciting water sport activities, once in a lifetime boat trips, delicious local restaurants right on the water's edge and, most importantly, the opportunity to spend quality time with your loved ones without any technological devices. What more could a parent wish for?
If you still need some convincing before booking your next family beach vacation, keep reading to discover more reasons why this type of trip is perfect for you and your family.
1.   You Don't Need to Go Abroad
Who needs to go to Spain or France to hit the beach when you have so many amazing beaches right here in the U.S.? Florida, for instance, has some of the best family beaches in the world, with over 1,350 miles of breathtaking coastline and activities to suit all fitness levels and ages. If you feel that a vacation is not truly a vacation without traveling to another country, then you really need to start exploring your own country first; you will be able to find an ocean just as blue, sand just as golden and soft, and an experience just as memorable as if you went abroad.
When traveling across the country, remember to practice safety on the road. Be sure to have an emergency first aid kit on hand as well as contact information for a reliable auto transport company in Utah or other destinations your family may be traveling through. Prepare well ahead of time so that in the event of an unfortunate situation on the road, you feel better equipped to handle it.
2. You Can Explore All that the Area has to Offer
Who said you have to stay at the beach for your entire vacation? There are plenty of beach towns that offer more things to do beyond their beautiful coastlines. Once you've taken a few days to relax and enjoy the coast, you can start to venture off the sand and visit a few attractions. For example, The Gulf Breeze Zoo is located just 20 minutes from Pensacola Beach in Florida. A visit to the Gulf Breeze Zoo can break up a beach vacation by adding a little bit of excitement and educational value to the trip. There's always something exciting happening at the zoo, which recently welcomed a new family of orangutans. Learn more here: https://blog.navarrelistings.com/2019/01/31/gulf-breeze-zoo-just-keeps-on-growing/
3. The Power of Nature
Day to day life can be exhausting, from going to work, looking after your family, and trying to find time in between to socialize with friends. Therefore, your vacation should offer a chance for some much-needed rejuvenation. And what better way to do this than by embracing the natural surroundings of a beautiful beach? Imagine the calming sound of the waves lapping the shore, the gorgeous sea breeze blowing in your hair and the warm sun beating down on your face. Not to mention the fact that sunlight is a natural antidepressant. So if you have been feeling down, overwrought, or anxious leading up to your vacation, then hitting the beach could be exactly what you need. It is also hugely beneficial for your kids if they normally spend a lot of their time hidden away in their bedrooms on various devices.
4.   Make Exercise Fun for All
From simply walking along the beach to taking a leisurely swim each day, the beach is the ideal location for injecting some exercise into your day. However, if you and your little ones would prefer a more adventurous activity, you are sure to find one. From snorkeling to diving, kayaking to jet skis, most beaches offer a wide variety of water sports, meaning you are more or less guaranteed to find one that suits everyone. Although, if you want to keep a closer eye on your budget, a simple game of frisbee or football on the beach can be equally as fun and is a great way to get the whole family interacting and bonding. However, if you decide to do some water sports, visiting websites like Rockaway Surf Report can help a lot. It'll give you informative details such as wave height and wind direction to help you calculate if the condition is optimal for surfing.
5.   Who Needs A Hotel Spa?
All the elements that you need for a DIY spa experience are available to you on a beach holiday. The ocean contains salt and magnesium, which can help to naturally moisturize your skin and can also heal many chronic skin conditions, such as eczema or psoriasis. The salt can also act as an exfoliator, removing dead skin cells, resulting in fresh and glowing skin. Don't forget the sand either, which is another exfoliant. Try rubbing sand on your thighs in a circular motion to boost circulation and improve the appearance of cellulite. You can get your children involved too, and if they get bored, you can always have a wet sand fight in the sea; just be sure that no one else is close by.
6.   Imaginations Can Run Wild
In its purest form, a beach vacation should simply be about enjoying the natural aspects of a beach; and it's this element that can encourage brain development in your kids. There is more than enough going on at the beach for your children to be able to create 100+ games – they just need to use their imagination.
From digging a hole to the center of the Earth, trying to catch fish, building a fort, or even playing chase on the sand, all these activities can help to improve your child's social, cognitive and motor skills.