Top 5 Caribbean Destinations for Families
Family vacations to the Caribbean are slightly trickier than other destinations because, while gorgeous, there are usually several limitations in place for the average traveler. A tropical destination is paradise to most adults, and recognizing this, most resorts and destinations have worked hard to attract as many adults to their shores. This means that finding a place that is family friendly and able to handle the needs of children, tweens, and teens, in addition to the adults traveling with them, is a little more difficult.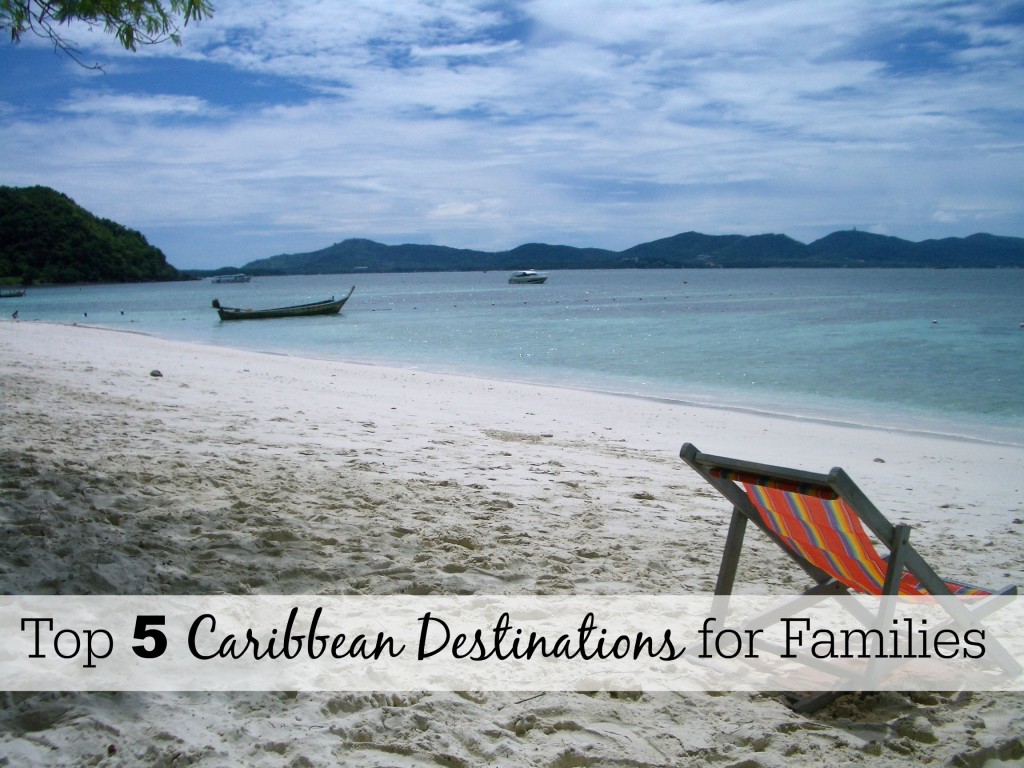 If you are considering a Caribbean destination for the family, be sure to check out these 5 highly rated suggestions.
Barbados
Considered one of the more family friendly destinations in the Caribbean, Barbados is filled with family style resorts, beaches just for recreational activity and plenty of off beach adventure. The mix of adult and child friendly accommodations on the island means there is something for every type of family, every style of vacation and every budget. Where other islands sometimes lead to fears or concerns about exploring on your own, Barbados has a reputation for being safe and lends itself to the idea of DIY tours where the family can head out to see and experience the culture of this island.
St. Lucia
St. Lucia has long had a reputation as being a couple's destination, and it is still a favorite for a lot of honeymooners. For the active family, St. Lucia is a great destination because there is a nice mix of hikes for all skill levels, the chance to rappel, zipline, snorkel and then of course plenty of coastline to explore. The resorts and hotels offer a nicely rounded selection of kid's clubs, programs and retreats for kids and social gatherings for tweens and teens that keep everyone busy enjoying their time on the island.
Bahamas
The Bahamas are almost like the primer to the rest of the Caribbean, a good introduction to the life and lifestyle, easily able to digest and familiarize yourself with and able to take care of a family's every whim. It is easy to plan an action packed family vacation at a fraction of the cost simply because there are so many options and a lot of tour providers competing with each other. As a destination, the Bahamas has added parks and attractions that appeal to the family traveler, including a water park, zoo and aquarium, making it easy to mix time at and away from the beach.
U.S. Virgin Islands
The U.S. Virgin Islands are a little more exclusive and often the playground for the rich and famous. but families love the islands too. Think of this as the all inclusive destination of choice, where mom and dad, kids and even grandparents can get in all their vacation day fun at the beach without having to worry about a thing. All the adventures and experiences here are unique to the island, which is proud of its heritage and history and always ready to show that off. The U.S. Virgin Islands are the place to go when you don't want to worry about the planning and details, but just kick back and let the family be.
Cayman Islands
This eco-friendly destination is perfect for families with small children that get excited by the idea of being up close to their favorite animals. There are plenty of opportunities for kids and adults to experience immersion adventures that include some of the fascinating animals found in the Caribbean. Several of the resorts work with local attractions to put together family friendly weekends that cater to all ages and go by all too fast.
Have you been to the Caribbean? Where is your favorite family friendly destination or activity?