Are you searching for a relaxing and rejuvenating escape from your daily routine? Look no further than a luxury cruise for your next wellness getaway. A vacation at sea provides the perfect opportunity to disconnect from technology, indulge in self-care, and explore some of the world's most breathtaking destinations.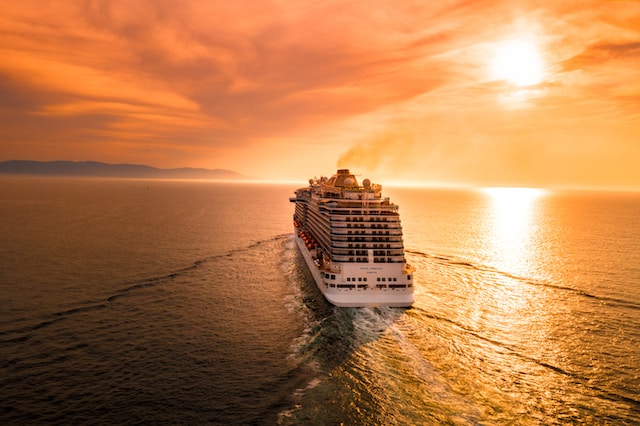 From crystal clear waters in the Caribbean to stunning fjords in Norway, countless luxurious cruise options cater to those seeking a wellness-focused vacation. Whether you are looking for yoga classes on deck, healthy dining options, or spa treatments with ocean views, these top cruise destinations will leave you feeling refreshed and revitalized. So pack your bags, avail the special offer on luxury cruises, and get ready to set sail on an unforgettable journey toward ultimate relaxation and well-being. 
A Serene Escape to the Caribbean Islands 
The Caribbean Islands have always been a popular destination for travelers looking for the perfect sun, sea, and sand experience. The Caribbean Islands are a perfect destination for anyone seeking a wellness getaway. There is something about the turquoise waters, white sandy beaches, and tropical breeze that screams relaxation. And what better way to experience it than on a luxury cruise? A serene escape awaits you as you set sail toward some of the most picturesque islands in the world. 
As you embark on your journey, you will find that every aspect of your cruise has been designed with wellness in mind. From healthy dining options to yoga classes and spa treatments, there is no shortage of ways to unwind and rejuvenate. You will also have plenty of opportunities to explore the natural beauty of each island through hiking excursions, snorkeling adventures, or simply lounging on the beach with a good book. 
The Indulgent Mediterranean Coast 
The Mediterranean coast is one of the world's most indulgent and luxurious cruise destinations. And when it comes to wellness getaways, there's no better place to unwind and rejuvenate your body and mind than the Mediterranean. The region boasts a rich cultural heritage, beautiful scenery, and an abundance of healthy food options, making it an ideal destination for those seeking a wellness escape. 
From Spain and Italy's picturesque ports to Greece's ancient ruins, a Mediterranean voyage offers an opportunity to explore some of the world's most captivating destinations while indulging in luxury spa treatments and yoga classes onboard or onshore. You can indulge in locally sourced olive oil massages or take part in guided meditation sessions as you soak up the stunning views of sea cliffs and crystal-clear waters. 
An Immersive Wellness Experience In Alaska 
Escape to the ultimate wellness getaway in Alaska on a luxury cruise. Immerse yourself in nature's beauty and indulge in holistic activities that will revitalize your mind, body, and soul. If you are looking for an exclusive experience combining luxury accommodation with breathtaking wilderness landscapes, this is the perfect destination. On board, the ship, pamper yourself with spa treatments or join meditation and yoga classes to achieve inner peace. The incredible views of glaciers and mountains from your cabin's private balcony will provide moments of serenity that will leave you feeling refreshed. Take advantage of the healthy menus available on board using locally sourced ingredients to nourish your body while enjoying delicious cuisine. 
Venture off-ship to embark on guided hikes through pristine forests or kayaking adventures among the whales and seals. Breathtaking scenery combined with outdoor activities makes Alaska one of the most spectacular destinations for those seeking a wellness retreat. 
Final Words 
A luxury cruise vacation can offer the perfect blend of relaxation and wellness. From the stunning beaches of the Caribbean to the serene waters of Alaska, many destinations cater to those looking for a rejuvenating getaway. So why not treat yourself to a wellness-focused cruise and experience ultimate relaxation on your next vacation? Book your luxurious journey today and discover the transformative power of cruising for yourself!