Holiday Gift Guide 2013 | Tommee Tippee Double Electric Breast Pump & Closer to Nature Bottles | #GIVEAWAY | ends 12/13
I received a sample for review. All opinions are my own.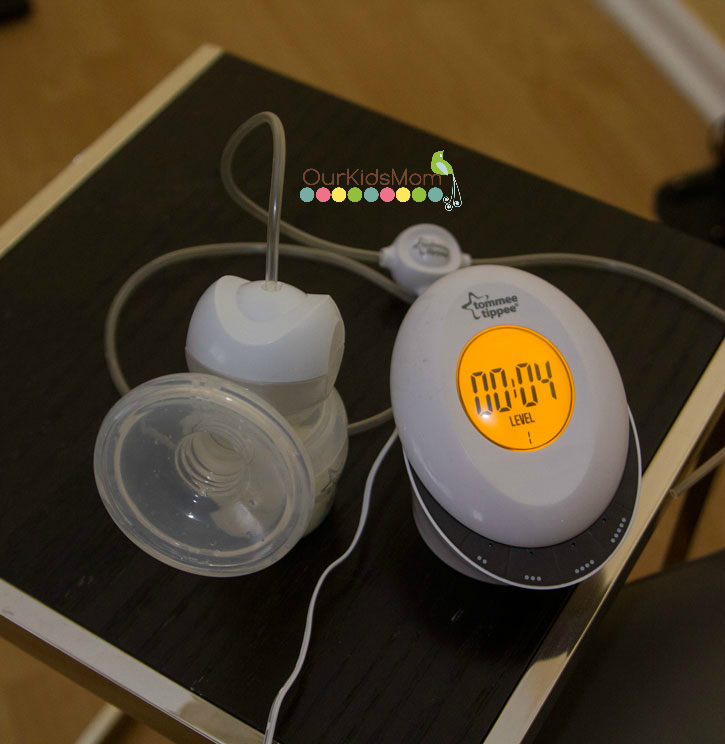 The Tommee Tippee Breast Pump has become my go-to pump since I received it in the mail. It is not as bulky as some pumps so I have it in my living room on the corner of the couch. It is easy to move around since it is so compact. I move it from my home office to the living room so I do not wake everyone in the house when I pump in the middle of the night. Now that the baby is sleeping through the night, I get to wake up to pump out all the milk for my reserve supply. This "reserve supply" is what one of my friends calls liquid freedom. It allows me to leave the baby with my mom so that my hubby and I can have some time alone together.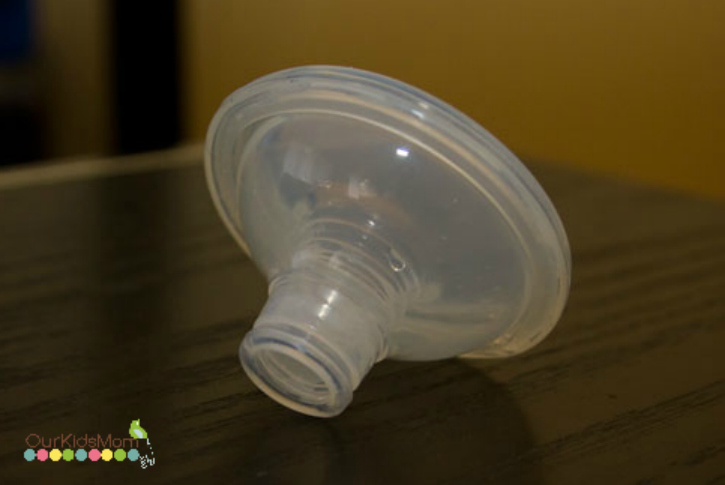 The Tommee Tippee Breast Pump has silicone cups as opposed to the hard plastic ones. The silicone is much more comfortable than the hard plastic. I think it would have been less painful when I first started pumping if I had just started with this pump.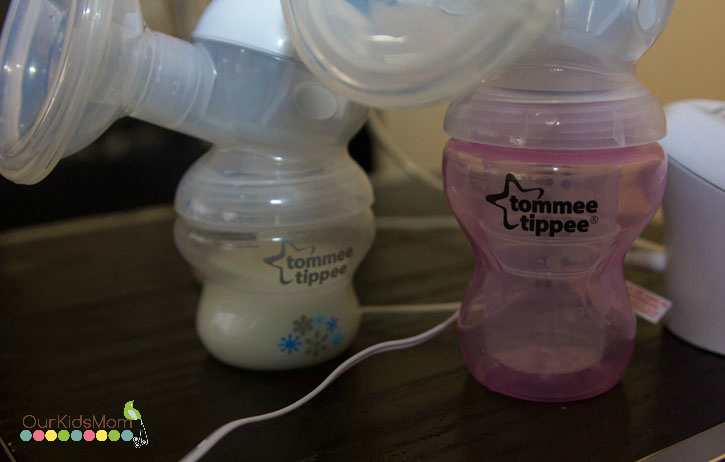 The pump has 4 settings and I alway go from 1 to 5 in the first 5 minutes. It's great to have 5 options to choose from. The pump gets the milk out at about the same rate as other pumps I've tried. You pump directly into wide bottles called Closer to Nature. It is not compatible with other bottles, but there is Tommee Tippee adaptor available on Amazon.com if your baby likes other bottles or if you already have standard sized bottles.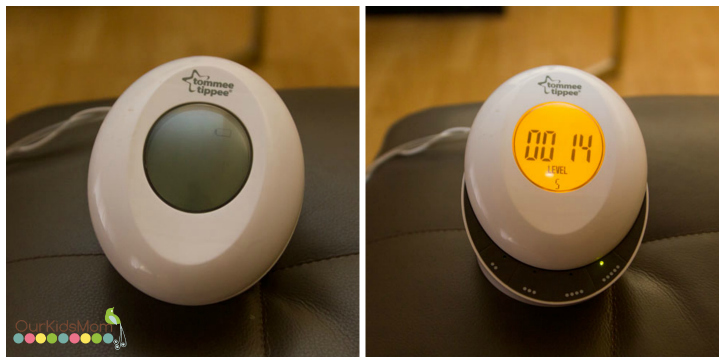 My favorite function that most pumps do not have is the timer. It helps to know how long you have been pumping without the need for a clock right next to you. Even more expensive pumps do not have this! When I first started pumping with another pump, I bought digital clocks for all over the house so that I could time my pumping. The Tommee Tippee would have saved me from buying all those clocks.
The next function that I am a huge fan of is the detachable breast shield or horn. I made myself a hand-free pumping bra out of an old sports bra and it is much easier to leave the breast shield in the bra and leave the bottles of milk next to the pump when you have to use the bathroom in the middle of a pump session.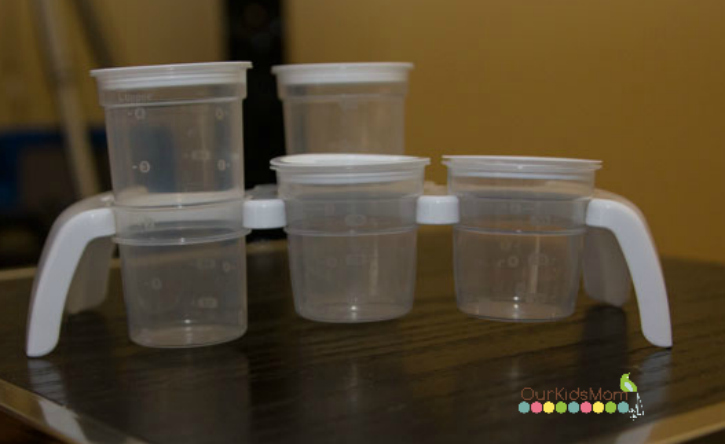 The pump comes with a bag and mini-cooler for easy travel. It also can be used with batteries so that you can travel without the power adaptor. You don't even need to bring the breast pump bag if you do not want to. I throw everything I need into a ziplock bag that fits inside my tote bag. No need for an extra bag!
The milk storage pods are useful for when you are banking your excess milk in the freezer. The stand helps keep them in place so they don't topple over.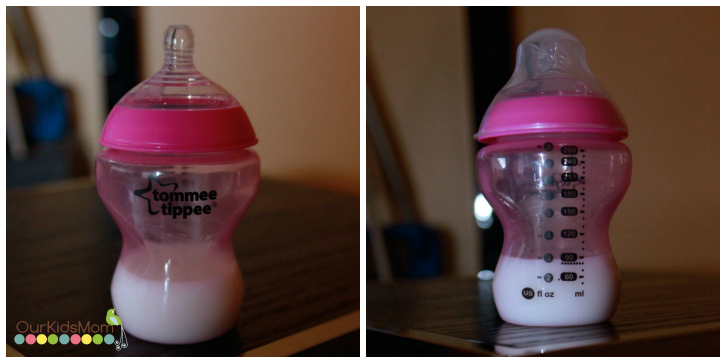 Also, the bottles have large readable numbers on them for blind mommies like me! It is also helpful for the grand-mommies who cannot read the tiny clear writing. I sometimes think other brands are kidding with their clear tiny numbers!
The Tommee Tippee Closer to Nature Double Electric Breast Pump System is an awesome gift for a expectant mother or new mom who is planning on breast feeding. Included with the Tommee Tippee Electric Breast Pump System was one double electric pump, four spare anti-backflow valves, two 5 oz. newborn bottles with lids, two 9 oz. full-size bottles with lids, four 2 oz. milk storage pods, two 4 oz. milk storage pods, storage tray, insulated case, six breast pads, carrying bag, and rechargeable batteries. I would also recommended getting the new mom a few extra bottles so that she can spend her time with the baby rather than washing bottles every other second.
Connect with Tommee Tippee:
https://twitter.com/tommeetippee_na
https://www.facebook.com/TommeeTippeeNorthAmerica
Connect with Munchkin:
BUY IT:
You can buy the Tommee Tippee Double Electric Breast Pump System on Toysrus.com.
You can buy the Tommee Tippee Closer to Nature 9 Ounce Color Bottle- 3 Pack on ToysRus.com.
You can buy the Tommee Tippee Closer to Nature Decorated Bottle – 3pk 5oz on ToysRus.com.
Disclosure of Material Connection: I received one or more of the products or services mentioned above for free in the hope that I would mention it on my blog. I only recommend products or services I use personally and believe will be good for my readers. I am disclosing this in accordance with the Federal Trade Commission's 16 CFR, Part 255: "Guides Concerning the Use of Endorsements and Testimonials in Advertising." The opinions expressed in this post are entirely my own. Your experience with the product may differ from mine. The sponsor is responsible for prize fulfillment and will be shipping the winner(s) their prize(s). For more information read my disclosure policy.