ToFurky Holiday Products | Vegetarian Roast, Sausage, Pockets and Pot Pies
I received samples to review. All opinions are my own.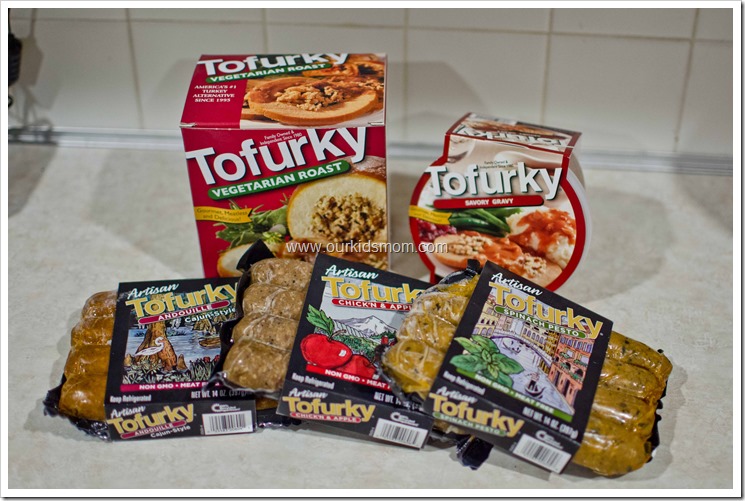 About six years ago, my oldest daughter declared that she was no longer going to eat meat. We were unsure how to treat this new way of life for her and so we continued down our regular path of carnivorous meals while omitting the meat for her. Many Thanksgivings she asked for a ToFurky, but I was unsure as to what exactly that was or where to buy it… so again she had our regular meal minus the turkey.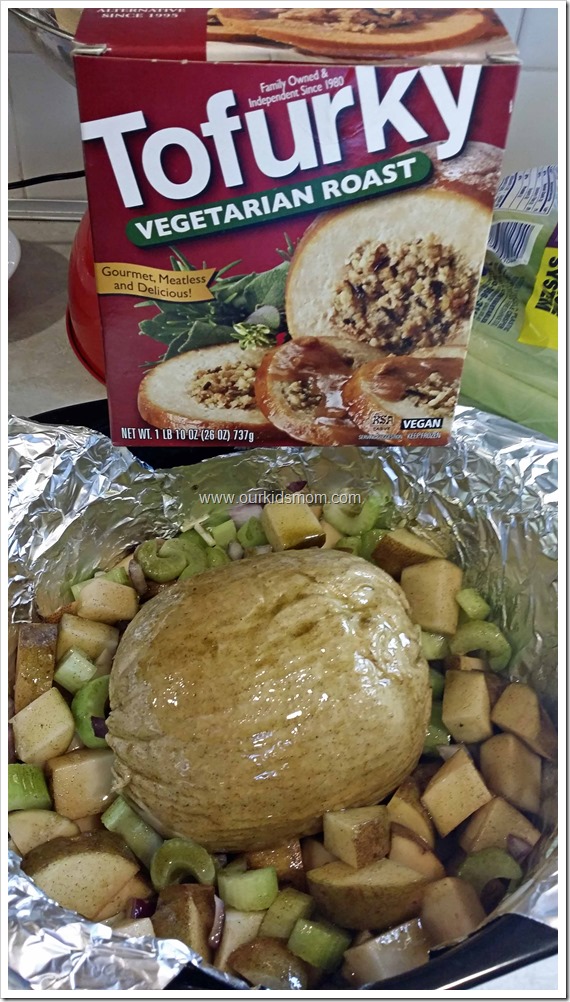 About four years ago my husband also decided to stop eating meat. I knew it was time to start looking for alternatives to our Thanksgiving and Christmas dinner… and I finally found the ToFurky Roast. The photo above is of our 2013 Thanksgiving roast before it went in the oven. Unfortunately I didn't snap any photos of it before it was gone at meal time. The roast is stuffed with stuffing and when braised with the sauce (recipe on the box and many on the internet) it makes a tasty meat replacement for traditional meals.
The ToFurky meatless sausages were a new item to me. I was eager to find a use for them as there were many meals before our transition to less and no meat that I made with sausages.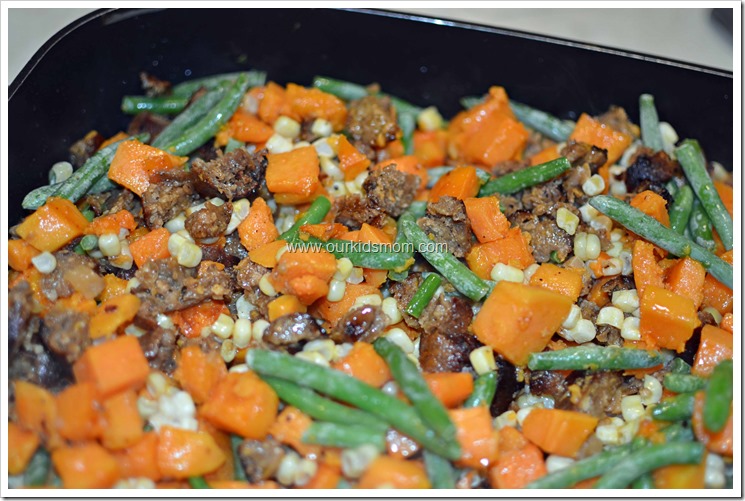 We browned the sausage and cut it up to put into a sweet potato hash. The taste was amazing and several times I was asked if I was sure this was meatless.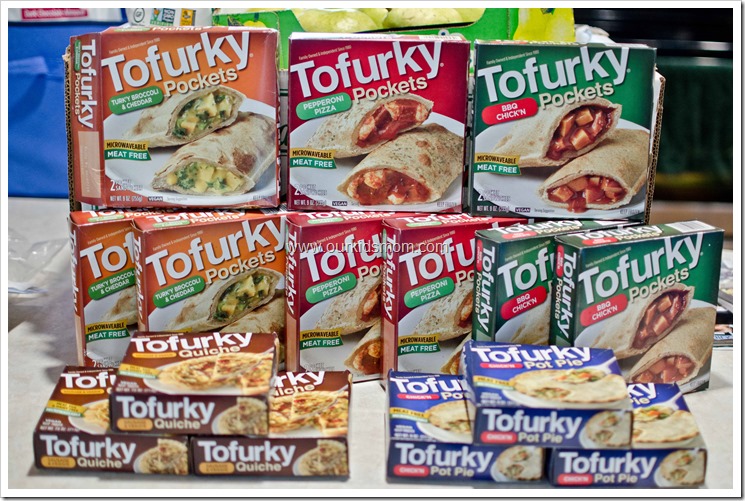 I was excited to try the new ToFurky Pockets, Pot Pie and Quiches. It's been beyond ages since I've had a Hot Pocket… so long in fact I've almost forgotten what they taste like. Kaytlin was excited to try the Pot Pies because that was one item she missed the most from our convenience food days.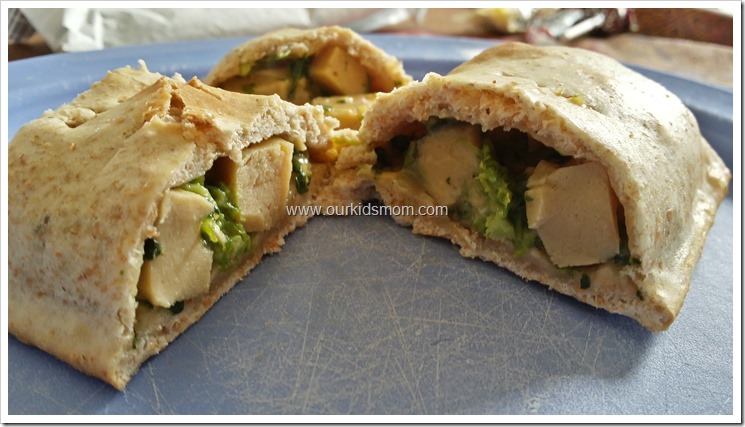 I was unable to capture a good photo of all the different Pockets, but above is the "Turkey" Broccoli and Cheddar. All of them were tasty, but the "Pepperoni" Pizza Pocket was my favorite. My husband preferred the Pocket above mainly because it had recognizable vegetables in it. I will continue to stock a few of these in our freezer for future on the run meals. They were quick, easy and fairly tasty!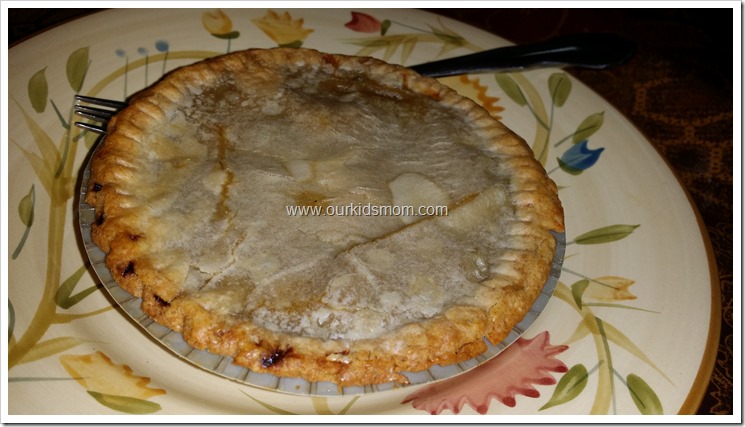 I was able to tackle my daughter before she consumed her final Pot Pie to snap a photo of it. The crust doesn't seem to rise like the "old" ones we used to get, but it doesn't look unappetizing. It browned nicley and had a nice crisp edge (one of my favorite parts of the crust).
So I let her dig in…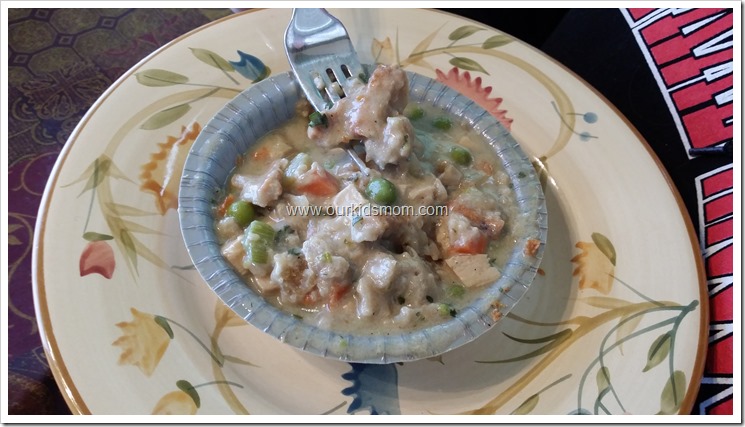 The inside was full of "turkey", peas and carrots. It looked like a standard Pot Pie. Our only wish would be for a thicker sauce, as it was a bit watery. All in all, it filled the void and left Kaytlin a happy girl.
ToFurky makes a nice wide variety of meat replacement dishes for vegetarians. Our favorites of the bunch were the roast and the sausages with the Pockets coming in a solid third. Although I wouldn't feed these to my family on a daily basis for their meals they make a nice quick treat or on the run dish… or grab a box for the break room freezer for when you forgot your lunch or got held over kind of food.
Next on my list to try… ToFurky PIZZA!
Connect with ToFurky
** Check out this page for coupons for ToFurky and Tempeh products from Turtle Island **