Thanks to Allstate for sponsoring this post. All opinions are my own.
Many parents put off traveling with their young children until they are a bit older to avoid a vacation disaster story. Traveling with the littles can bring on a state of panic for a lot of people. Images of wiggling kids, whining phrases, irritated passengers and multiple pit stops for a potty break are just a few scenarios that float through the mind.
We have been traveling with children for nearly 22 years now. Most of these trips have been by land in a tightly packed mini van. I'm happy to report that with the right prep beforehand, any trip with children can be a fun adventure instead of a stressful nightmare.
The tips below can help insure an enjoyable trip that will lead to fond vacation memories.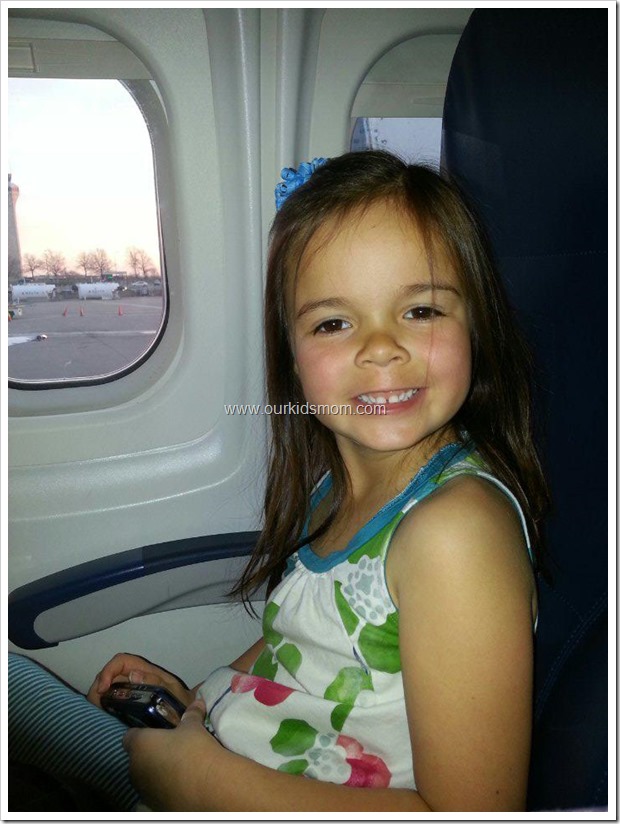 Traveling on a plane with children?
Most airlines require purchasing a seat on a plane by age 2. Sometimes, having a car seat for small children is helpful while traveling on a plane. The seat fits the child better than an airplane seat. Plus, a child is used to a car seat. It also provides a solution for your child, when you get to your destination, while traveling in a vehicle.
Traveling abroad with children?
You will need a passport for children traveling anywhere outside the US. While traveling abroad with children, you need to plan on a variety of quiet activities to keep them occupied – from small snacks, books to read, movies to watch on a phone or tablet, a pad of paper to draw on or even a homemade activity book. These items need to fit in a small backpack that a child can carry.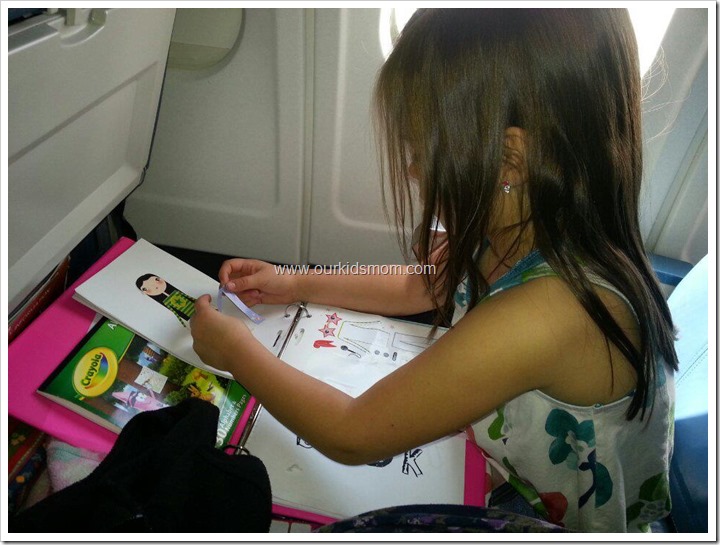 What should I bring on the plane for the kids?
If your child is old enough, have him/her help pack their backpack with activities to keep them busy. It might be a great time to purchase or make a special activity book that they will look forward to for the trip, or pack something they enjoy. Just make sure the items are something that can be replaced, in case something gets lost. Additionally, this might be obvious, but these items should be small enough to take on a carry on bag on the plane. Trying to juggle large, bulky objects on a plane is difficult and may annoy passengers around you. If the activities are noisy, be sure to bring some headphones for them as well!
How do you keep kids in their seat?
Because children are used to being buckled up in car seats, getting children to buckle up on a plane is easy for the airplane flight. As a parent, safety is always at the top of the list. I like bringing the car seat or boaster on a plane. They fit the child better than the airplane seat. Just make sure to pack a bag with items to keep them busy during the flight.
Is there a best "time of day" to travel with kids?
In our opinion, the best trips to take with children are trips during the day. This keeps them closer to a schedule they are familiar with. Just make sure to plan time to stop, whether it is a park to play or an area to walk and get some exercise. I usually would do this before a nap time. Most children will sleep better and makes traveling easier and more enjoyable.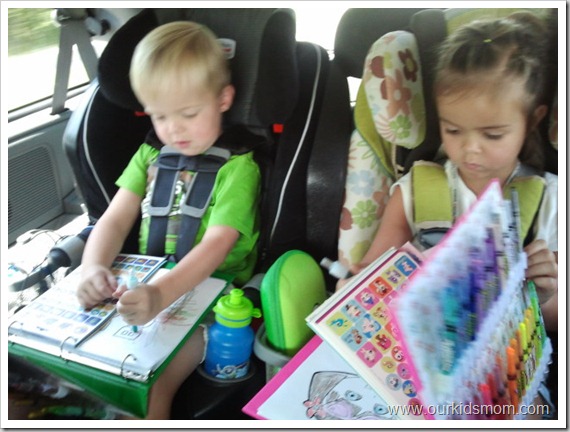 How can I avoid multiple pit stops?
With children, you do need to plan stops along the way. Just make sure to use your stops wisely. Plan on eating, getting in a little exercise (a walk around the building or a block). Before getting in the car ask your children if they need anything, and make sure you listen to your children before getting in the car and driving down the road. They might need something that would have eliminated another pit stop.
What kind of snacks should I bring on a road trip?
From experience, snacks should not be messy or sticky. Pack small containers of crackers, carrots, grapes that you can hand the child during the trip. You do not want to clean up a child from a messy snack when you get to your destination. Also keep in mind that salty snacks will make them thirsty which will lead to more drinking and another pit stop.
What tips and tricks have you incorporated into your travels to make them more enjoyable for all?

This post was written as part of the Allstate Influencer Program and sponsored by Allstate. All opinions are mine. As the nation's largest publicly held insurance company, Allstate is dedicated not only to protecting what matters most–but to guiding people to live the Good Life, every day. For more tips like this, visit the Allstate Good to Know community.