Tips for Photo Journaling Baby's First Year
The first year of a child's life is also the most photographed year of their life, mostly due to our wanting to capture their every waking moment. True, that first year comes with a lot of firsts and each of these is exciting no matter how many children a family may have. In order to create a more meaningful collection of photographs that tell your child's story, it is best to take photos with the intention of journaling the journey later.
Every time you head out for an exciting day with the family, or want to capture an at home family moment remember these tips to help you photo journal your baby's entire first year.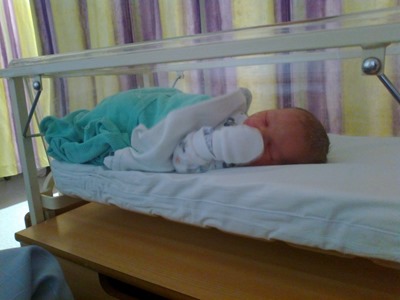 Big Moments Deserve Big Photos
Try to capture as many photos of the big firsts that your baby has in order to ensure that you have a selection of frame worthy photos to choose from. The big first can include birth, the whole family together at home for the first time, and baby sitting up. When adding these photos to a photo journaling book that you are creating through the first year, use the biggest and best shot that you have of each of these big moments.
Tell A Story
The best photo journaling books are those that tell a continuous story for friends and family to follow along to as they view photos. You want to tell the first year of your baby's life, but you also want to make it fun so include a narration as you go. Less is more though when photo journaling so keep all the dialogue short and sweet.
Photograph With Time In Mind
Every few pages or so should include a time passed update of your baby's first year. You can do this with a monthly or seasonal shot, but always try to get baby in the same pose or near the same spot to provide a point of reference for readers. Doing this is a great way to show how much your baby has grown as time passes.
Include Friends and Family
Even though you are photo journaling you baby's first year, adding friends and family is a great touch because it shows the world into which your child was born. All your family and friends are part of the baby's life and if they are individuals that you want your baby to remember or cherish in the years to come these photos will definitely be meaningful.