Taking a cruise to Alaska is the experience of a lifetime. From the deck or the window in your room, you can see snow-capped mountains and glaciers, the Northern Lights and breaching whales. You will also have access to many sights that you just won't see without a cruise. Make sure that your vacation is everything it can be by following these tips for the smoothest experience possible.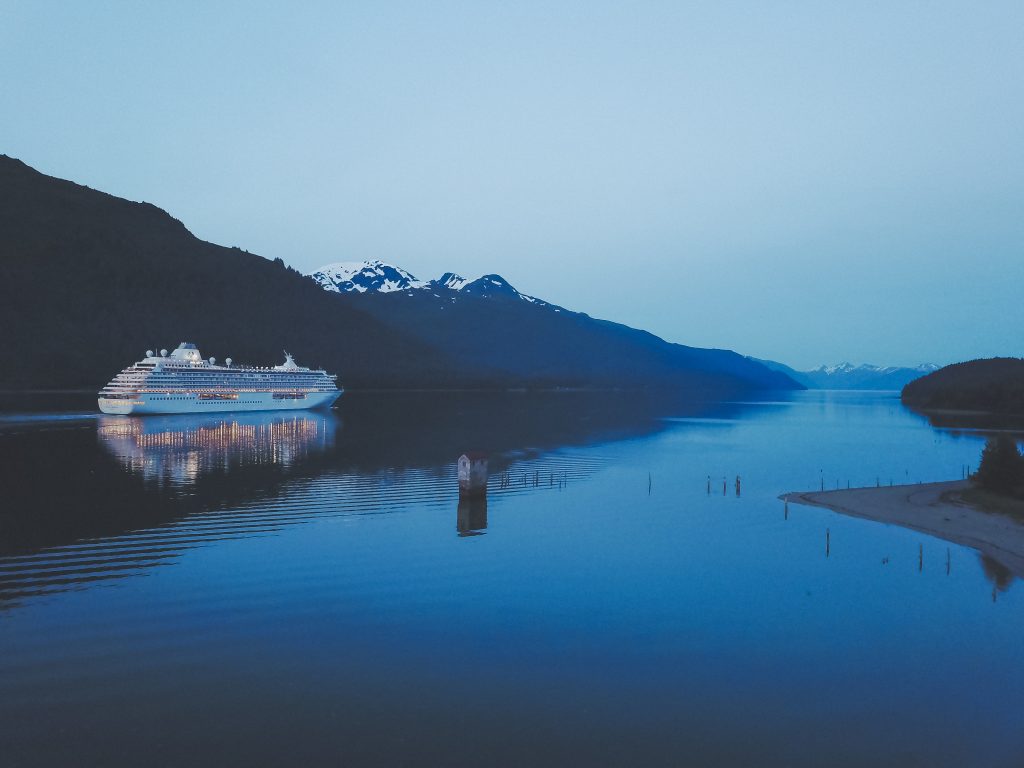 Kick Back with Your All-Inclusive Ticket 
If this is your first cruise, the experience may feel very different. The cruise line handles your itinerary for you, meaning you don't have to worry about a thing. Your meals, select entertainment, exercise classes and more are all included with the price of your room. However, these are just the basics where a cruise is concerned. There are extras that can incur a fee. 
Start with a Budget 
Alaskan cruises tend to run more expensive compared to traveling to other far-off destinations. As such, you will need to budget the cost of the cruise, as well as your travel to your port of call and any excursions you would like to schedule for your trip.  
Remember that cruises give you lots of time to relax, and that's time you may want to use to take part in cruise add-ons, enjoy excursions, or treat yourself to spa treatments. These activities will cost extra. Rather than skimp on a once-in-a-lifetime vacation, save enough so you can make your trip everything you've imagined it could be. 
Know What You Want 
In other words, never book a cruise to Alaska based on cost alone. Instead, know what you want and plan for it. Take your room, for example. This is one of the biggest expenses you will incur on your cruise. Interior cabins are generally the cheapest option, and it always costs less to get a smaller room or one without a balcony. But, then again, you could miss out on a lot.  
That's because Alaskan cruises provide for some of the most scenic experiences. From the deck, you can spot glaciers and whales. However, some people are happy to forego that experience and use the money for more excursions instead. Know what you want from your cruise and plan for it. 
Plan Your Ports 
You should also make an effort to identify the different ports you plan to visit. Different cruise lines follow different routes, and there is a trade-off in ship size. Larger cruise ships tend to have more activities, but smaller ones will give you access to smaller ports. The ports on your cruise will also make a difference in your expenses to get to the port of call and the excursions offered. Do your research and make sure you are happy with the ports offered. 
Book Excursions 
Booking excursions is one of the best ways to add experience to your vacation. From tours that take you to ice caves in glaciers to distillery tours, whale watching and Northern Light trips, you can turn your cruise to Alaska into a memorable experience that you will cherish forever. You just need to book it, so definitely do not cheap out on this. 
Pack Appropriately 
Finally, make sure you pack appropriately. Bring clothes for different weather and shoes that will keep you comfortable no matter where you go. Cruises often have formal nights, so you will need something nice, but spending time on deck can be a damp experience, so you'll want something waterproof as well as something warm for afterward. Also, make sure to bring your camera, extra batteries, a small power strip for charging your devices, small bills for tipping staff, and something to keep you busy in downtimes, like a good book or a deck of cards. 
Creating a Smooth Cruise Experience 
Create a smooth experience for your cruise to Alaska by planning ahead. Take the time to research your options and maximize your budget to have the best experience possible. Pack appropriately and plan your ports so you can fit it all in and make unforgettable memories.