THIS IS WHERE I LEAVE YOU
Warner Bros. Pictures
In theaters September 19, 2014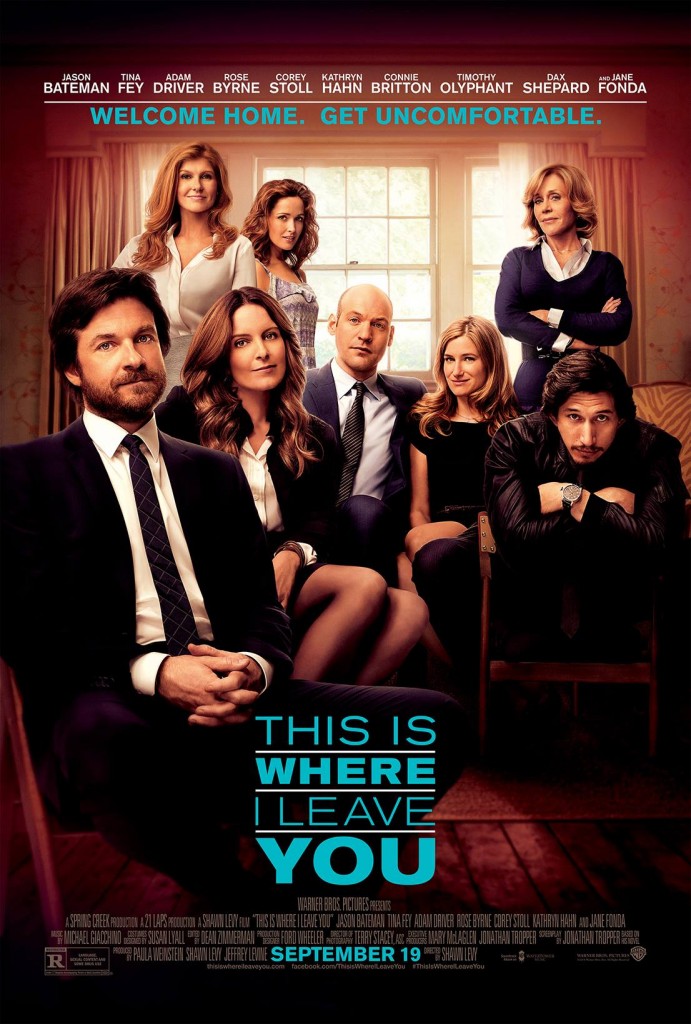 When their father passes away, four grown siblings, bruised and banged up by their respective adult lives, are forced to return to their childhood home and live under the same roof together for a week, along with their over-sharing mother and an assortment of spouses, exes and might-have-beens. Confronting their history and the frayed states of their relationships among the people who know and love them best, they ultimately reconnect in hysterical and emotionally affecting ways amid the chaos, humor, heartache and redemption that only families can provide—driving us insane even as they remind us of our truest, and often best, selves.
This Is Where I Leave You stars Jason Bateman, Tina Fey, Adam Driver, Rose Byrne, Corey Stoll, Kathryn Hahn, Connie Britton, Timothy Olyphant, Dax Shepard and Jane Fonda
Based on the novel "This Is Where I Leave You" by Jonathan Tropper
You have to watch this trailer… it had me laughing our loud (literally).
Join the Book Club!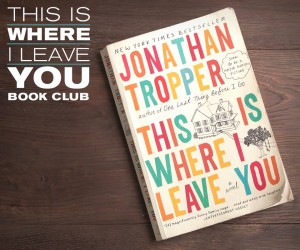 It's always fun to read the book before the movie, right? Join Warner Bros. Pictures' #TIWILY book discussion on the film's Facebook page each Wednesday, and take part in the conversation for a chance to win signed movie posters and a trip to the premiere in Hollywood!
Official Websites – #TIWILY
Visit the official website
Like This is Where I Leave You on Facebook