We all love the convenience of shopping online. With just a few clicks we can have our weekly shop delivered straight to our doors, we can order new clothes, shoes, gifts, and anything else we need within moments. And now more than ever, people are much more comfortable having their goods delivered to them rather than heading out to the high-street.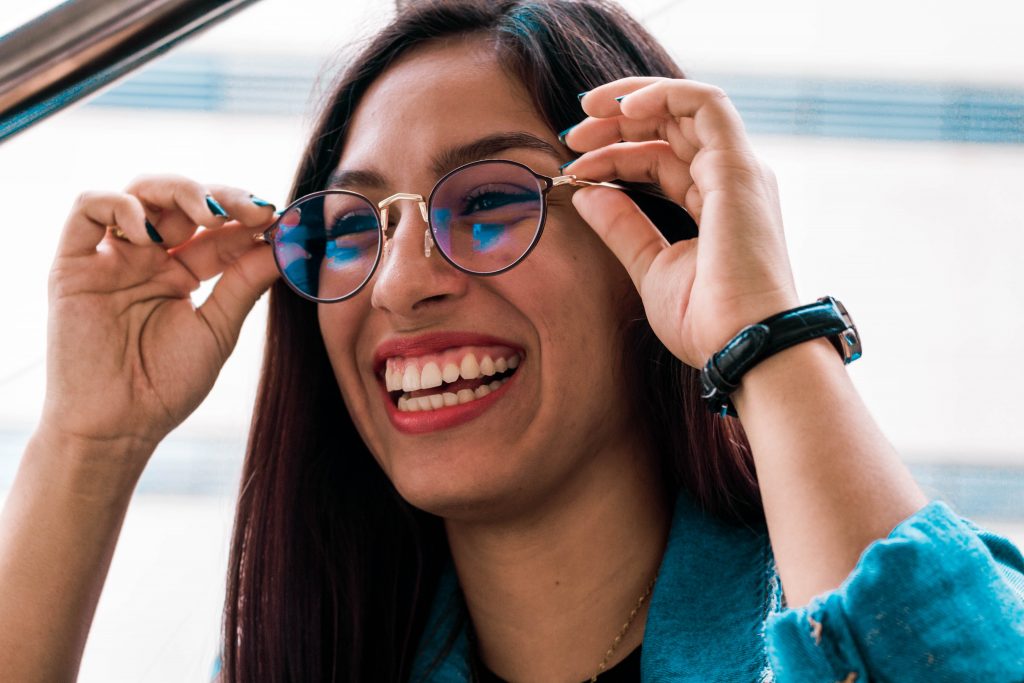 But what about your glasses? There's nothing more exciting than choosing a new pair of frames but if the idea of scouring through numerous stores to try and find your perfect pair doesn't appeal to you, why not consider shopping for your glasses online? 
Need a little convincing? Read on to discover five reasons why you should only buy your glasses online. 
The choice 
Visit any high street optician and you'll find a limited range. Head online, and you'll be stunned at the choice available in the comfort of your own home. From simple, elegant frames to this range of yellow glasses from EyeBuyDirect, you can easily find something to suit your face shape, your skin tone and your lifestyle using the filters available, as well as narrowing it down to something in your price range. 
Whether you want spectacles that are a little quirky and retro, or a bit more conservative, shopping online for your glasses will give you the chance to virtually try on hundreds of different styles without even leaving the house! 
No pressure 
When you visit a high-street optician, it's easy to feel pressured towards an expensive frame, or something you don't really want, like additional extras and coverage you don't need. If you're shopping with your children in tow or the store is busy, the whole process can feel rushed. However, online shopping for eyewear at coolframes.com or any other online store provides a stress-free experience where you can take your time to find the perfect pair of glasses without any external influence.
Choosing your next pair of glasses should be an enjoyable experience, and when you shop online for frames you get to take your time and work out what's best for you! 
The price! 
Traditional eyewear stores need to pay salaries, pay for a building to house their business, their stock and of course their utilities. These obligations are often reflected in the price of their glasses. When you shop online for your eyewear, these online stores don't need to claw back the money it costs to run a physical store, therefore you can expect lower prices on the same, high-quality eyewear!  
It's risk-free 
Ok, so you're considering buying your glasses online. But what if you're unhappy with them? Or you change your mind? Traditionally, this would mean trudging back to the store and having an awkward conversation with the staff as you try to get your money back. But when you shop online, you'll find the best retailers offer a flexible and reasonable returns policy. And the best news is, you can continue your search for your next pair straight away!   
And finally, you still get the best options 
Bifocals, blue light lenses, transition lenses, prism glasses – whatever your specific needs and requirements are, you can find them online just as easily as you would in a physical store. Don't let your specific requirements hold you back. Start shopping online for your glasses, today!