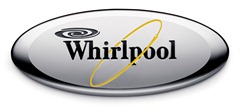 I got a call the other day, one that I had been waiting for with much anticipation. The delivery company was calling to schedule the delivery of my new Whirlpool Duet washer & dryer.  We made plans a couple days away and I anxiously waited.
*ding dong*… everyone ran to the door… I think they were as excited as I was!
THEY WERE HERE!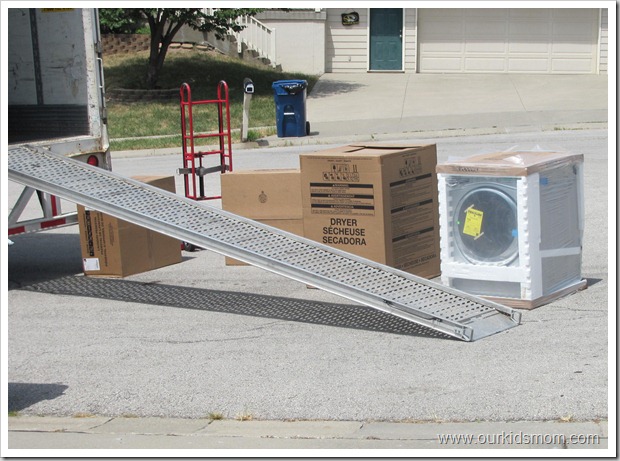 I knew that they were coming with pedestals, but I hadn't realized the assembly process was so detailed. The delivery men were super nice and explained everything they were doing or about to do.
I had been a little unsure of my decision for a "silver" pair mainly because I had always had white appliances, but I couldn't help but stand in the driveway and admire the shiny silver set.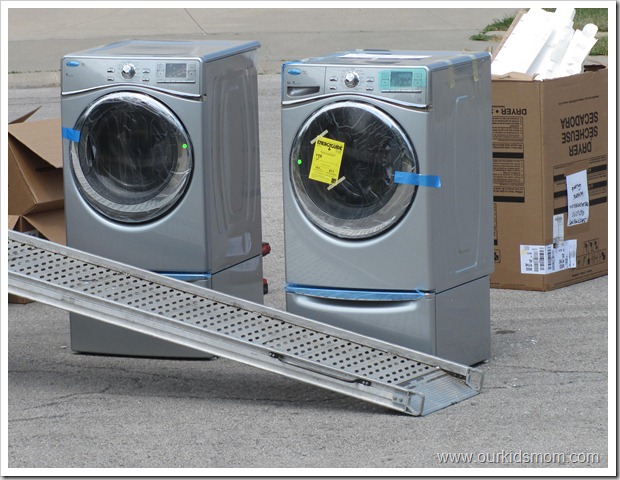 After some manipulating up the stairs and around the corner they started the installation process. I tried my best to stay out of their way, but I kept peeking through the railings with excitement.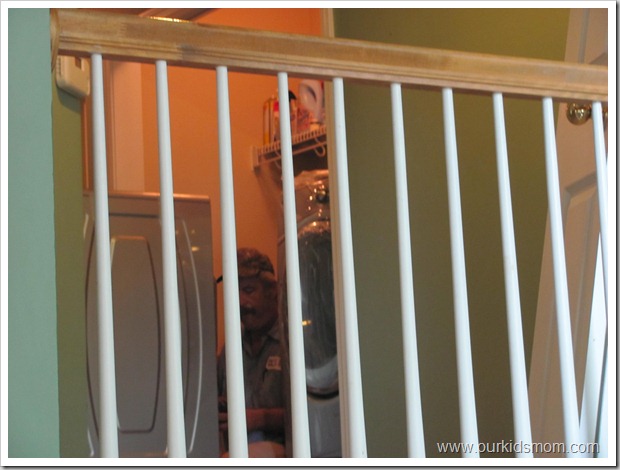 It didn't take long to install and soon we were given a short "lesson" on HE appliances. I knew I needed special HE detergent (much less sudsing) and I loved the fact that I wasn't going to be using near as much detergent as my regular washer.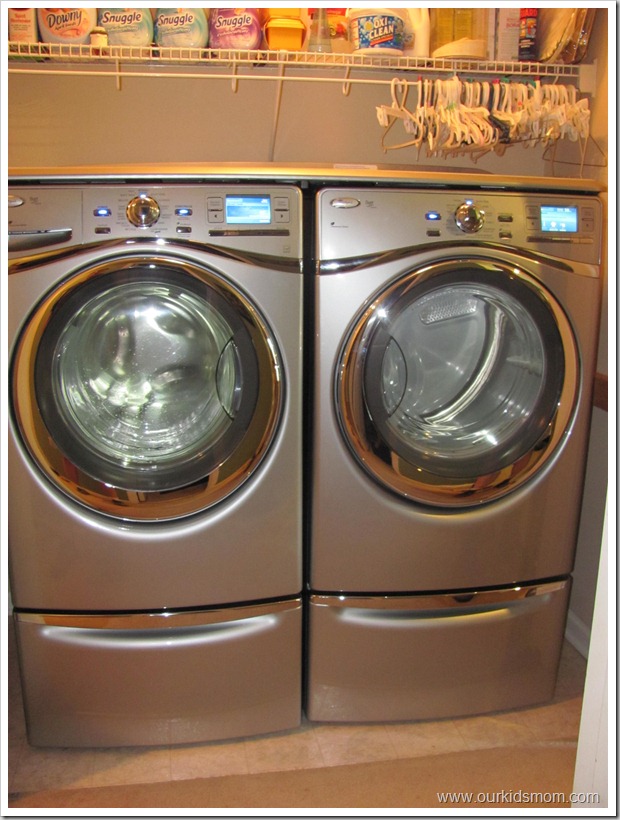 He explained the more soap did not mean cleaner clothes and that it was actually bad for the machine… go figure! To my pure delight he also explained that the Duet comes with Precision Dispense Ultra that delivers just the right amount of detergent every time for each load for better results. Just fill the dispenser and the machine will tell me when it is running low on the full color screen. Fantastic!
Our short "course" was finished and the installation was complete. Of course we couldn't just shut the laundry room doors and walk away from these beauties. Emma and Ethan happily helped load the washing machine with laundry (they were thrilled that they could reach into the washer… they never could with the top loader we had) and excitedly waited for the washer to start. I wish I had the video camera rolling because they both broke out in loud belly laughs when the tub started to tumble and the water started to flow in.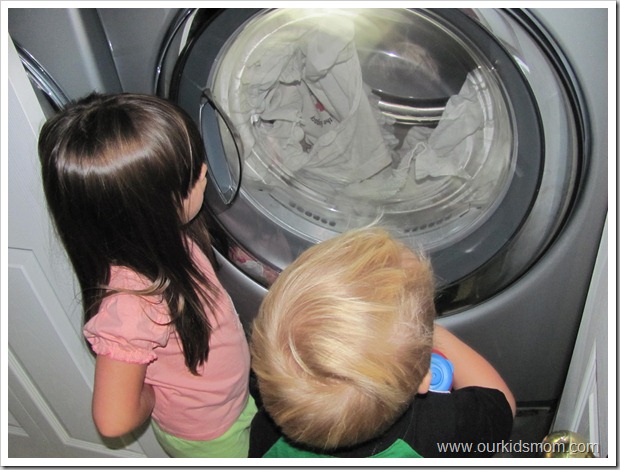 I am not too embarrassed to admit that all of us stood and watched the first load for a good 10 minutes at least. It was entrancing to see the clothes tumble.
We've had our Duet set for a couple of weeks now and I have noticed a huge difference from my top loader. First of all, the clothes that come out of the washer are practically dry already from the spin cycle. I was totally shocked when transferring the first load to the dryer. The dryer didn't have to cycle long before the load was done… saving on electricity! * woot! *
I am also loving some of the special functions on the washer. I had a "laundry accident" last week. One of Ethan's white shirts went through the wash with a couple of brand new pairs of jeans. I'm sure you know the outcome already. Yes… dark blue blotches all over the white shirt. I also had dark blue blotches on one of Emma's brand new dark colored shirts. I was heartbroken! I decided to give the Stain Assist a try, followed the advice and the blue blotches come out of Emma's dark shirt completely! Ethan's white shirt still has a few blotches that just won't come out, even with a bleach soak.
While reading up on some of the special features of the washer I also found out that it features a "sanitize" temperature setting to ensure your laundry is 99.9% bacteria free. How amazing would that have been back in my cloth diapering days? I'm still happy to have this feature for the occasional potty training accident. I no longer debate on whether to toss the underwear or wash!
Stay tuned… I will be updating with my experiences over the next four months! I hopefully won't have any more laundry accidents, but I'm sure I will have lots more to share

Connect with Whirlpool:
[tweetbox width=500 height=50 label=Retweet! content ="Whirlpool Duet Wash and Dryer Initial Reactions, Pics and Tips @WhirlpoolCorp @ourkidsmom %u #WhirlpoolMoms"]
I wrote this review while participating in a test-drive campaign by Mom Central Consulting on behalf of Whirlpool and received a complimentary Whirlpool Duet washer and dryer to facilitate my review."