They Don't make Home Security Like They Used To – It's Better Now
Modern homes have everything stepped up a notch. From kitchen appliances to water systems, contemporary homes have state of the art technology installed in every nook and corner. Undoubtedly, home security is the most important of all of these technologies; not only does it provide flawless safety; it is also very easy to operate for the technology illiterates.
Home security is not the same as it was a decade ago. It has become extremely efficient, reliable, and fool proof; gone are the days when the alarm used to go off due to your pets or your own activity. The latest home security systems are intelligent; they are programmed to perceive and learn through their environment, and then act accordingly. Understand more about bi-directional amplifier or BDA in this ACS Fire & Security blog post.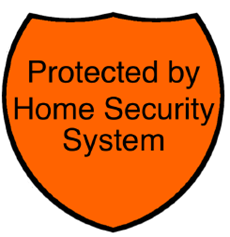 So what makes the technology so good? Some of the latest home security information gives an idea.
Modern home security systems are equipped with wireless technology. It is actually the modest price and high efficacy of the wireless technology that has made contemporary security systems more affordable and dependable. Therefore these security systems are not limited to the elite homes anymore; anybody can afford them.
Home security is now free from the hassle of electric wires and telephone lines. Wireless technology makes the system simpler and easy to manage. You can now stay up to date with what's happening back at home using your mobile phones. Going wireless also means no drilling of holes in the walls and no extra expenses of system installation. It's easy to find these resources.
Other instruments like keychain remotes also let the owner arm and disarm the security system without re-entering the security code every time. The keychain remotes usually have buttons for arming and disarming, along with a panic button to call the company for immediate help. The keychain can fit in a pocket or purse, and is the best way to call for help subtly in case of a burglary; all you have to do is press a button!
Up-to-the-minute security arrangements also use motion detectors. These high end gadgets are usually placed on windows and doors, and in various places in the house. The sensors detect any peculiar movement in the house, but only once they are activated (at night or when going out).
One main problem posed by motion detectors was the interference of pet activity in the monitoring system. Since it is difficult to say goodbye to your furry little friend for the sake of motion detectors, the pet sensitive motion detectors were introduced. These detectors tolerate all pet activity, provided they are set up according to the required criteria and capacity.
Carbon monoxide detectors are also a part of modern high-tech homes. After all, security is not only required to keep safe from burglars and thieves. Every time fatal fumes like carbon monoxide are released in the house, the owner is informed with an alarm.
The latest home security systems are so simple; you can also install them on your own. It has become easy to rely on technology for the safety of your home, and you can enjoy your vacations away from home with peace of mind!
This was a guest post by R. Wilcox