This post brought to you by Toys R Us. All opinions are my own.
My kids are all kinds of excited because THE GREAT BIG TOYS"R"US BOOK OF AWESOME has finally arrived… which means CHRISTMAS is almost here!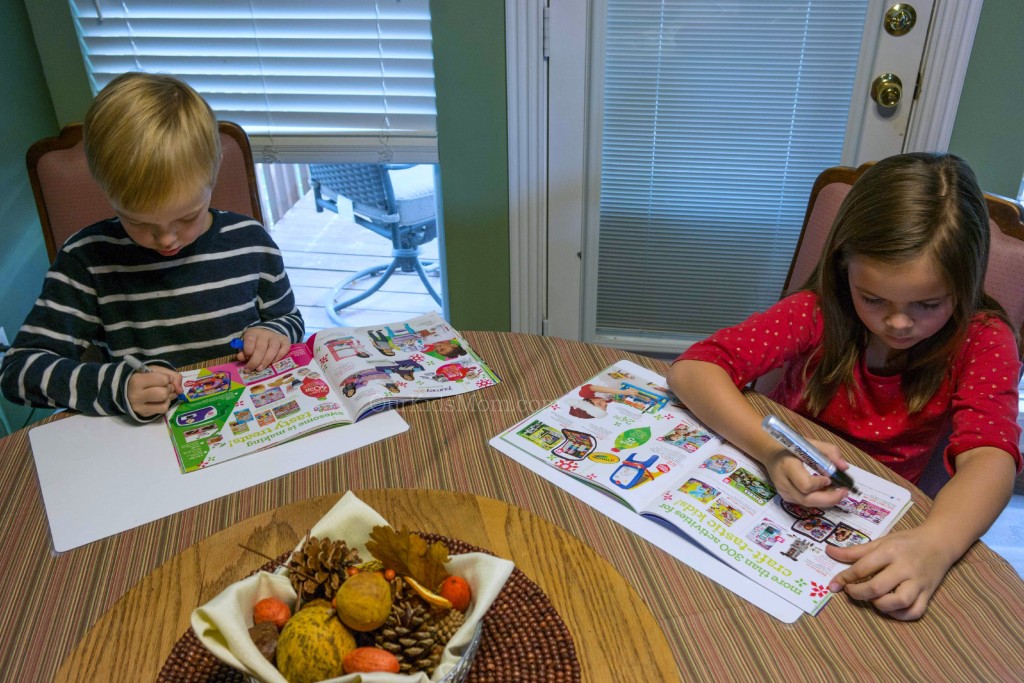 It has become a family ritual to spend hours pouring over this much anticipated book, marker in hand, circling and chatting about the toys that excite them the most. Once they've made it through once, they go back to page one and look through it again for toys they might have overlooked.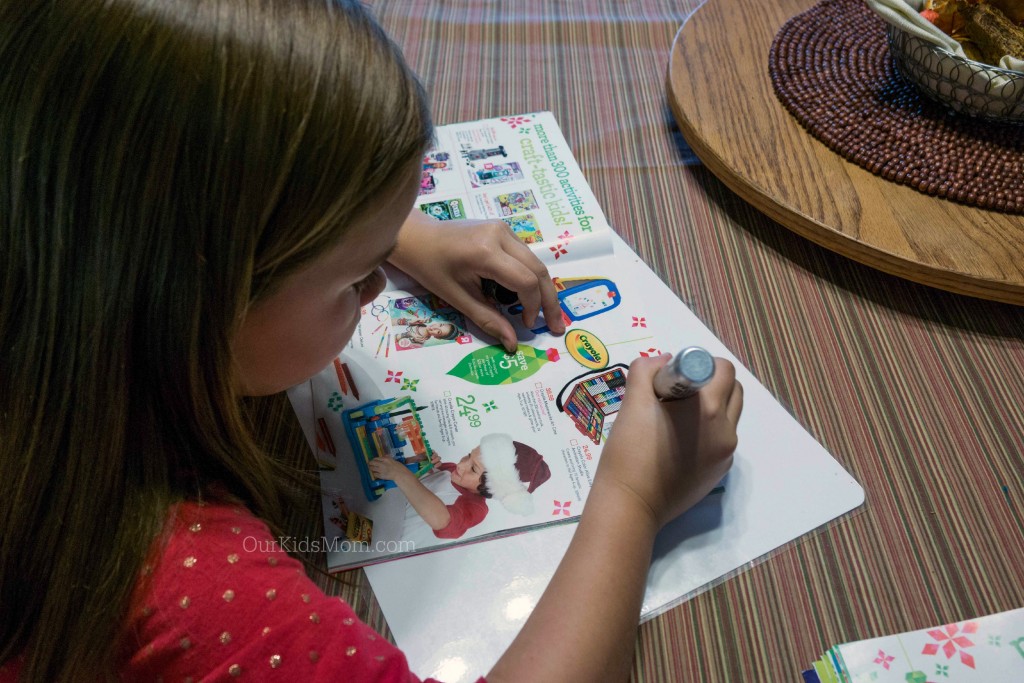 Emma always spends extra time inspecting the arts and crafts pages, making sure she doesn't miss anything she could use to expand her "messy cabinet".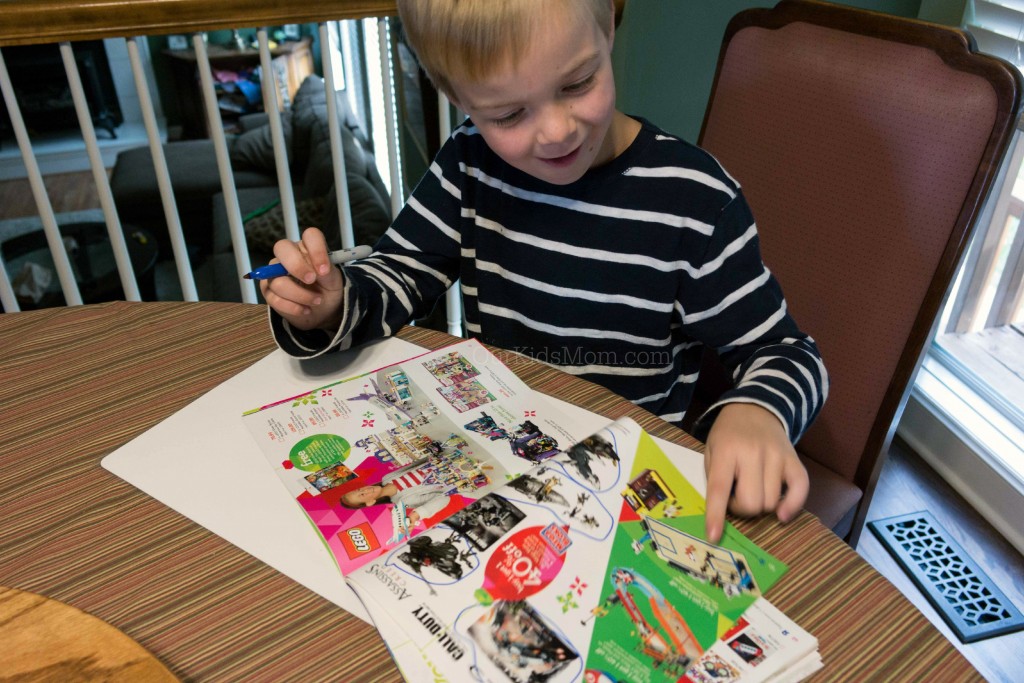 Ethan is at an awkward age and I'm having the worst time buying gifts for him. I loves watching him chat with Emma while dreaming of a big toy book Christmas. I gained a lot of insight into his current interests. The excitement was thick in the room from both of them.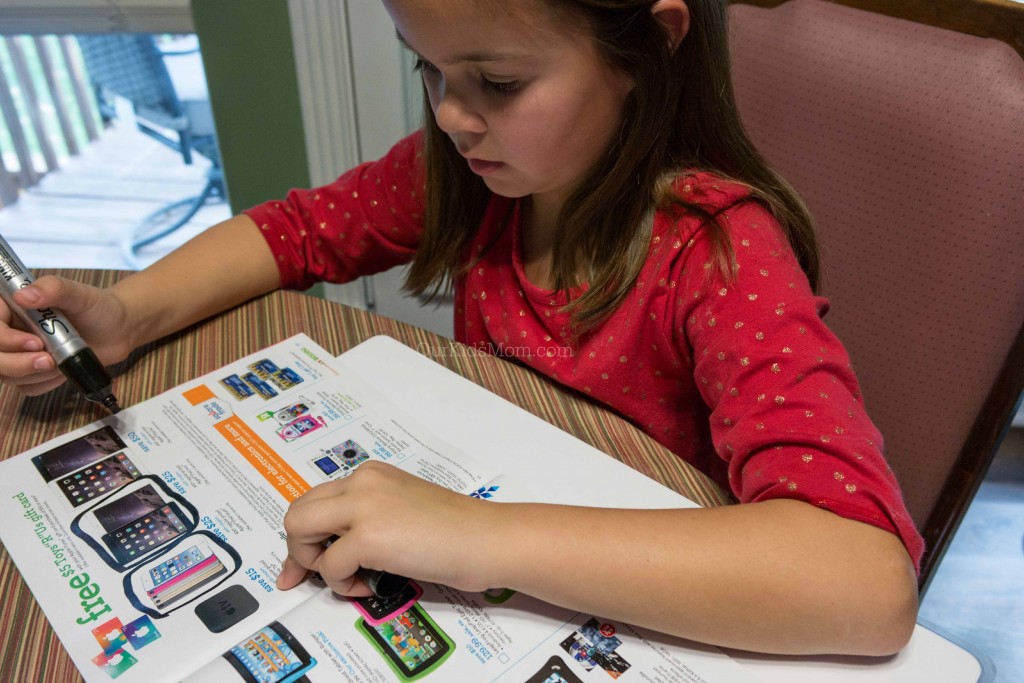 Now that my kids are a bit older, some of their wishes are getting a little more expensive. I'm happy to see some great buys in the electronics pages to help save Santa a little change. Emma's dreaming big… both a tablet and an iPod!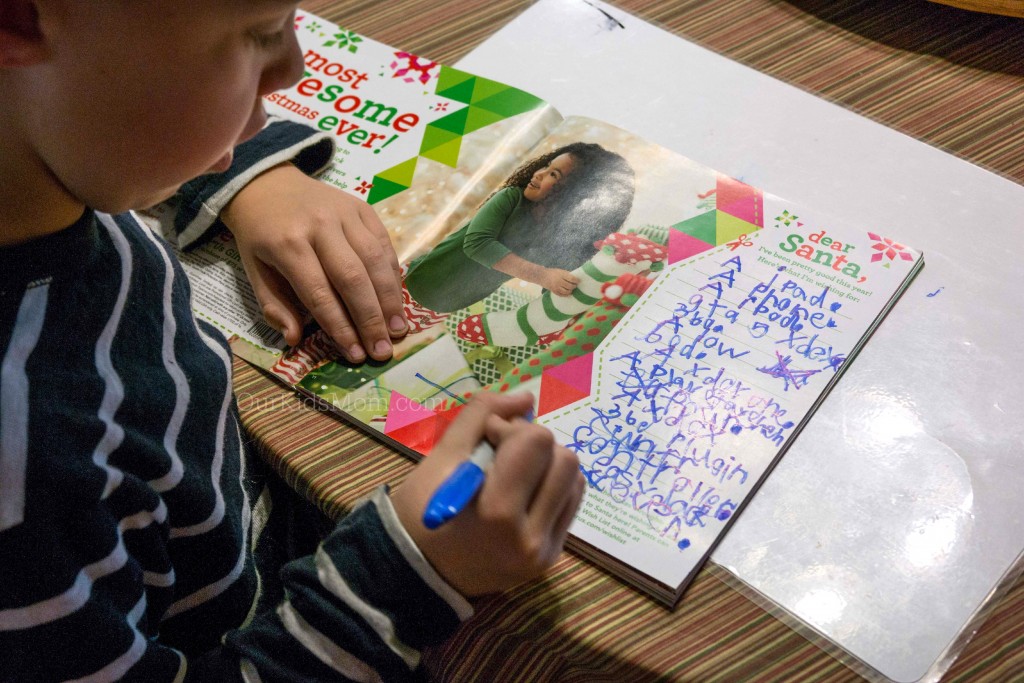 Whatever the age of your child(ren), you are bound to find some great gifting ideas because the Big Book is packed with nearly 1,000 of the year's hottest toys. The deals inside are in effect from Sunday, November 1 through Saturday, November 21.
New to The Big Book this year is an augmented reality experience through which kids are able to bring their favorite toys from The Great Big Toys"R"Us Book of Awesome to life within The Geoffrey Shuffle app game. Kids can examine their favorite toys by zooming-in to see intricate details, spinning or walking around pages of the interactive edition of The Great Big Toys"R"Us Book of Awesome for different angles or capturing photos of their favorite toys within the game.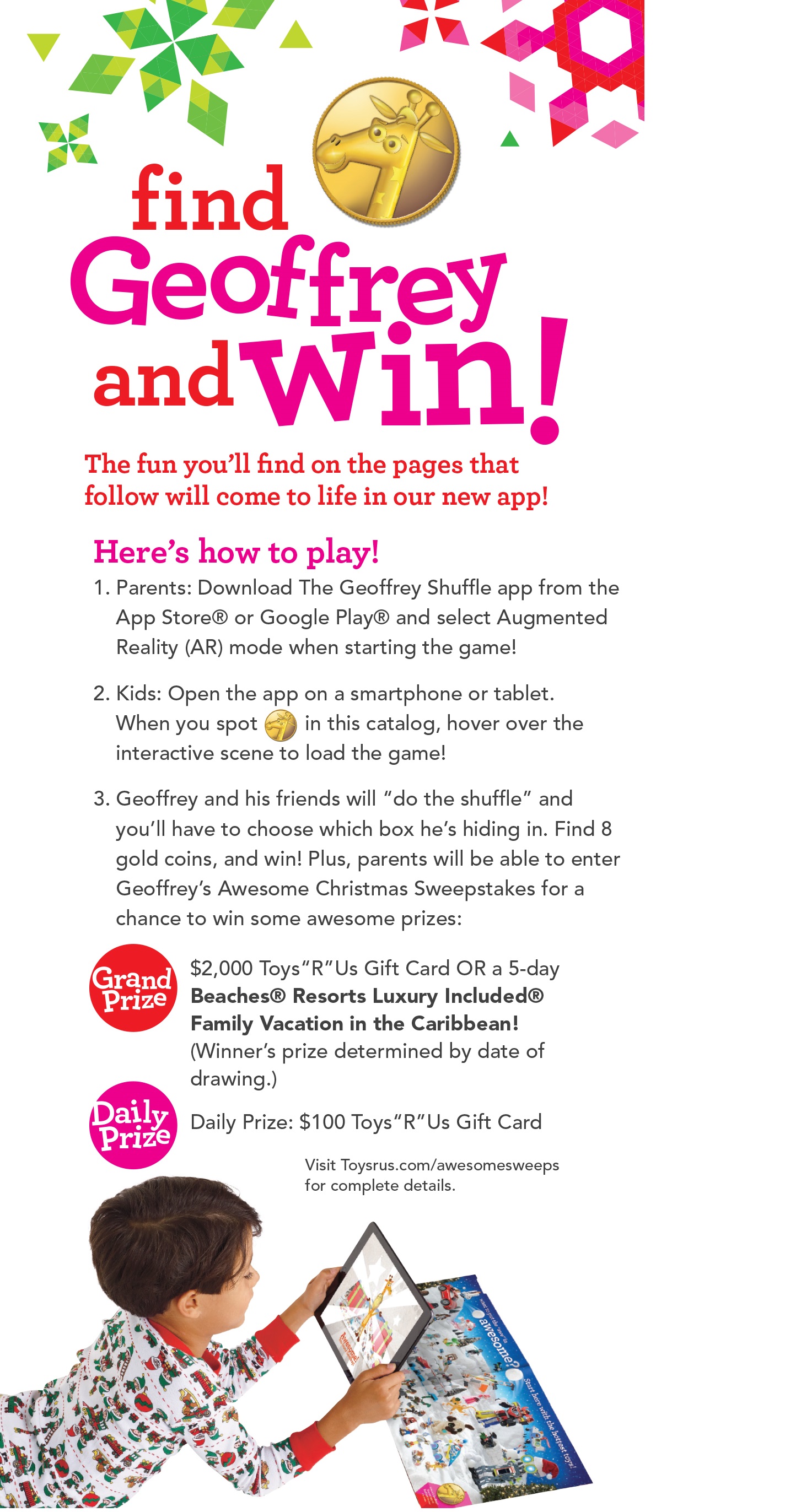 To play, using an interactive edition of The Great Big Toys"R"Us Book of Awesome, players look for a golden Geoffrey coin located at the bottom corners of the book's pages. Once located, hold a smart phone or tablet over the respective page and the game will begin loading. The game is a fun box shuffle that encourages players to find Geoffrey as he and two other kid-favorite licensed characters, such as Teenage Mutant Ninja Turtles, Barbie, Darth Vader and more, hide in shuffled gift boxes.
Once the game is over, players can enter Geoffrey's Awesome Christmas Sweepstakes for a chance to win awesome prizes, including a $2,000 Toys"R"Us Gift Card and a Beaches® Resorts Luxury Included® Vacation. Amazing prizes, right?!
 This short video shows how to use the app to play the game:
[evp_embed_video url="http://e.invodo.com/media/lib/10/video/VF42B8ML/480_270_h264_aac.mp4″]
 The Geoffrey Shuffle game is a free download available in the App Store® or Google Play®.
For more information visit Toysrus.com/AwesomeSweepsEnter for Official Rules and how to enter the Sweepstakes without playing The Geoffrey Shuffle.