Moving from a starter home into more square footage complete with all those closets, finished basements and kids' playrooms poses a bigger challenge today than it did in the past. The booming housing market, paired with early 2022's inflation, creates obstacles for homebuyers outgrowing their space and trying to upgrade.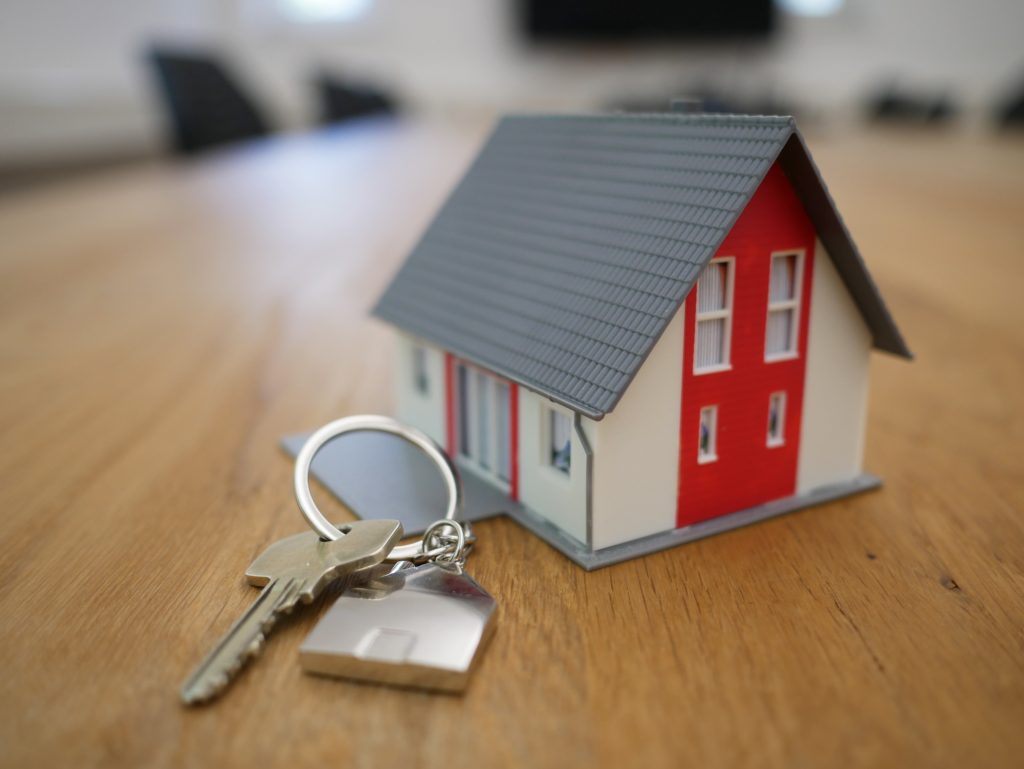 Real estate marketplace Zillow notes that the Great Recession brought with it a cumulative shortage of 1.35 million new single-family homes permitted in the 35 largest U.S. housing markets. A complicated mix of conditions – from the housing bubble in 2008 to lack of skilled contractors and builders to keep up with new home demand – may point to why we're so short on new homes. Now, the crisis extends to pricing. Corelogic explains that home prices nationwide, including distressed sales, increased year over year by 20% in February 2022 compared to February 2021. Fewer homes and higher prices mean that while many families may be ready to upgrade their home, their next space isn't available to them yet.  
The pandemic and its job market are also to blame for major shifts in where and how we live. According to CNBC's Make It, between February and March 2020, some 2.6 million young adults moved home with their parents. By the middle of 2020, the majority (52%) of young adults between the ages of 18 and 29 lived with at least one parent.  
The Great Reshuffle no longer refers to the job market fluctuations in service, hospitality and clinical roles; there is also a reshuffling of spaces, families and stuff.  
We need more space  
Occupancy rates at self-storage facilities are at an all-time high and the use of storage facilities is booming as a result of the pandemic. As families look to change their living situation and their own space, they're relying on other spaces to support the moment in between. Too much stuff isn't always the reason for personal storage. In fact, from children to job moves, there is an increasing need for flexible, accessible storage while families find a new place to call home.  
And baby makes…boxes 
As families grow, so too does the need for children's items. From toys to internal home storage like dressers or bins, a new baby can often mean an explosion of goods. A primary reason for families' choice to purchase a new home, today's growing families may not yet have a new home to go to. Storing gear while waiting on home construction or waiting out the market can be a temporary solution. And storage doesn't always have to mean renting facility space. Portable storage containers can offer easy load in and easy access to the goods inside while homeowners wait for longer closings, home inspections or any of the other contract challenges they may engage in this complex homebuying market.  
Supply chain woes  
As families make their way from their starter home to their parents' home to their newly constructed dream home, they may find completion deadlines consistently creeping into the future as basic construction parts like windows, garage doors and more are held up in supply chain delays. Eager to move in, but unable to fully settle in, homeowners may find portable storage a perfect fit. Companies like 1-800-PACK-RAT drop off portable storage units and homeowners can fill and access their goods for as long as they need to. The secure units are also weather resistant, giving peace of mind to homeowners that their goods are safe even on the lawn of their nearly finished new home. Easy access openings mean that the portable unit becomes a true extra closet or garage for a family who is mid-move and gives them the ability to move goods in and out of the container as the finishing touches are applied to their home.  
Downsizing to upgrade 
Recent grads and younger millennials may move back into their parents' home to save money to buy their own. In their absence, however, not only did they accumulate new belongings, but parents may have remodeled bedrooms, added fitness or hobby equipment or downsized their home themselves. The savvy young adult moving home to save may find they need to store goods as well. Storage units can be had at reasonable prices and storage facilities and warehouses need not be the stuff of poorly lit spy movies.  Many portable storage units can rest easy on a lawn for a few weeks and can also find a home in a secure warehouse if goods need their temporary home for longer periods of time. In each case, today's storage and moving companies can drop off and pickup units, making the choice to add space easy.  
Market changes have no end in sight  
While we can expect a housing market shift will happen – whether inflation draws higher interest rates to slow down the boon or buyers' and sellers' behaviors force a change – other elements of home and family prove the in-between moments of our lives require more space. Whether it's between starter home and dream home, between baby number one and baby number two or between college and career, families will often face a moment where the space they have isn't enough.  
It's important in those moments to remember moving and storage doesn't always require the move – storage is as important and as easy to consider, and contemporary services include security, support and even digital services to make stashing your stuff simple.