Disclosure: This post brought to you by Pink Lotus Foundation.
Getting up every single morning and lending a helping hand to women that are facing adversity is a tough job, but the fine people that are part of the Pink Lotus Foundation do just that. They strive to help remove uncertainty, fear, and confusion by providing a clear path to healing and peace of mind for women that really need it.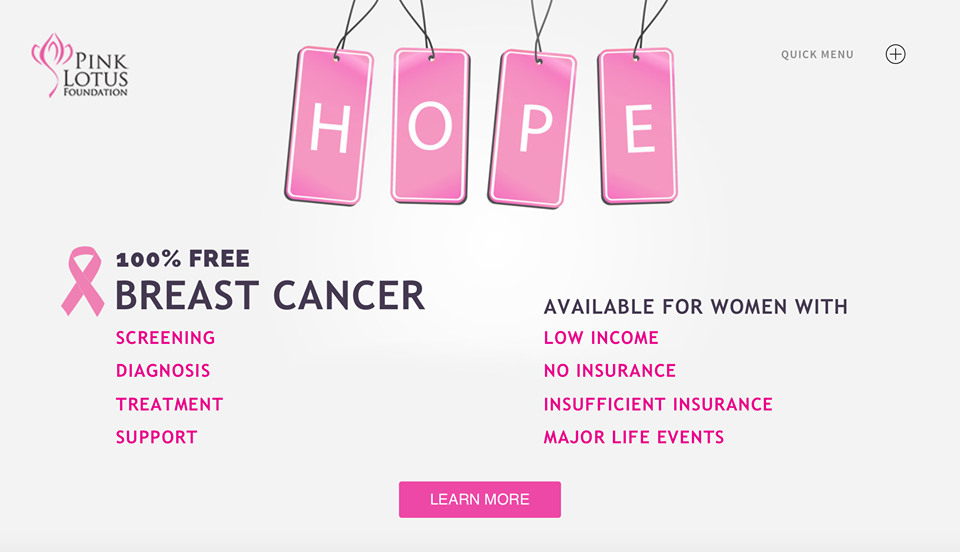 Not everyone can afford the care that is needed to find breast cancer or treat it after it is found. But by enabling low-income and underprivileged women to receive free care to screen for, diagnose, and treat breast related illnesses, the Pink Lotus Foundation is literally saving lives. Each and every year millions of dollars are been invested by nonprofit and for-profit organizations just to try and find the cure to breast cancer. The Pink Lotus Foundation supports every single one of these very critical efforts. However, it is unclear if or even when a cure for breast cancer will ever be found.
Helpless women without insurance or sufficient coverage face lack of care, delayed care, uncertainty, and sadly, death from breast cancer on a daily basis. Women. Dying. Just because they can't afford to go and get checked! The Pink Lotus Foundation simply does not want this to happen anymore so they provide free care to screen for, diagnose, and treat breast related illnesses.
Recently, the foundation's founder, Andy Funk, completed the most unique breast cancer charity fundraiser I have ever heard of. Being an Ironman triathlete, he rode his bike 365 miles nonstop, alone, unsupported and unassisted from Los Angeles to Las Vegas, through the grueling desert, to support the foundation's cause and raise funds so that low income, uninsured and underserved women can get the help they need. Watch the video below to witness Andy's  incredible charitable accomplishment.
Get Involved
Getting involved is actually fairly simple. You can help by making a donation, volunteering your time, or being an ambassador of #savinglives and spread the word to underprivileged groups and communities. Click here for details.