The Odd Life of Timothy Green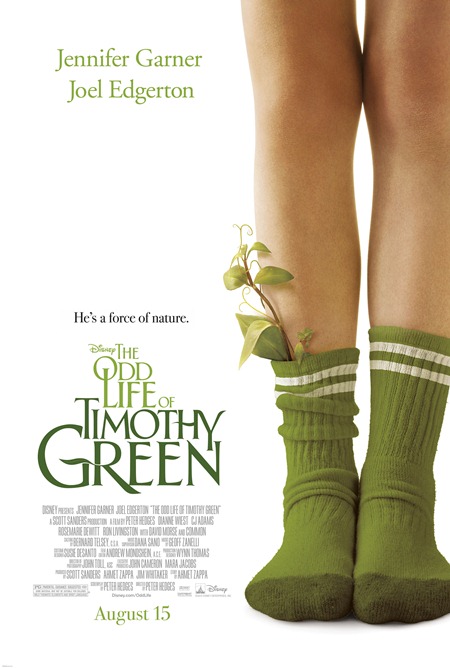 Coming to theaters August 15, 2012
Academy Award®–nominated director/writer Peter Hedges ("Dan in Real Life," What's Eating Gilbert Grape?") brings enchantment to the screen with "The Odd Life of Timothy Green," an inspiring, magical story about a happily married couple, Cindy and Jim Green (Jennifer Garner and Joel Edgerton), who can't wait to start a family but can only dream about what their child would be like. When young Timothy (CJ Adams) shows up on their doorstep one stormy night, Cindy and Jim—and their small town of Stanleyville—learn that sometimes the unexpected can bring some of life's greatest gifts.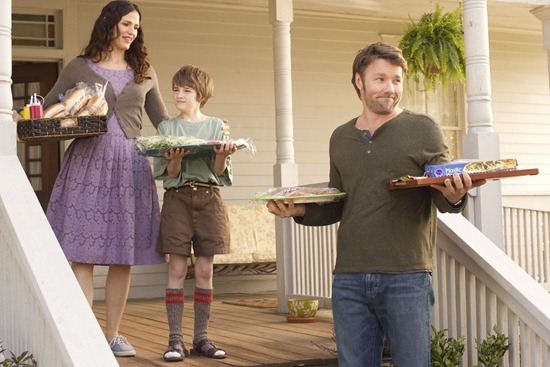 I have been lucky enough to screen this movie twice now, and would love to see it a third. The story begins with Jim and Cindy Green receiving final word from a doctor that they wouldn't be able to have children of their own… they couldn't have tried any harder. In an effort to close this chapter in their lives, they spend one last evening brainstorming what their child would have been like. They then place all these attributes and gifts in a wooden box to bury in the garden. In a very Disney-like magical storyline there is a huge storm that comes as quickly as it goes leaving a muddy boy named Timothy in their house.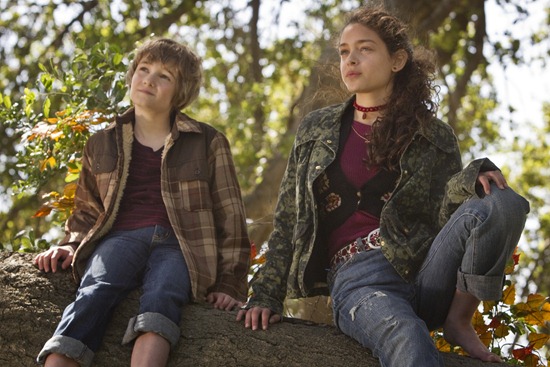 Timothy is welcomed into their lives and Jim and Cindy grow in their parenting role as other first time parents do. In a somewhat predictable storyline, Timothy touches many lives with his gifts, giving selflessly of himself while teaching everyone love, acceptance and happiness. He knows all along the road he is on but decides to not worry everyone with something they cannot change. There are many lessons throughout this movie with an overall "love and be loved" theme teaching acceptance because although everyone is different, we are the same in many ways.
I warned many people to bring their tissues… I needed them both times. It's heartwarming, touching, funny and imaginative. I encourage you to take a break from the summer heat and see The Odd Life of Timothy Green.
Connect with THE ODD LIFE OF TIMOTHY GREEN:
Disclaimer: I was not compensated in any way for this post. I was allowed to attend a free screening. All opinions are 100% my own.