Have you ever wanted to vacation in a tropical destination, but your children wanted to go to a theme park? I think it happens to many parents – we want sand, surf, gourmet dining and relaxation…and the kids want action, adventure and excitement!
Well, guess what? YOU CAN HAVE BOTH!
The all-inclusive Azul Beach Resort in Riviera Maya, Mexico (just a short drive from Cancun) offers everything a family could possibly want in a vacation destination with the Nickelodeon Experience!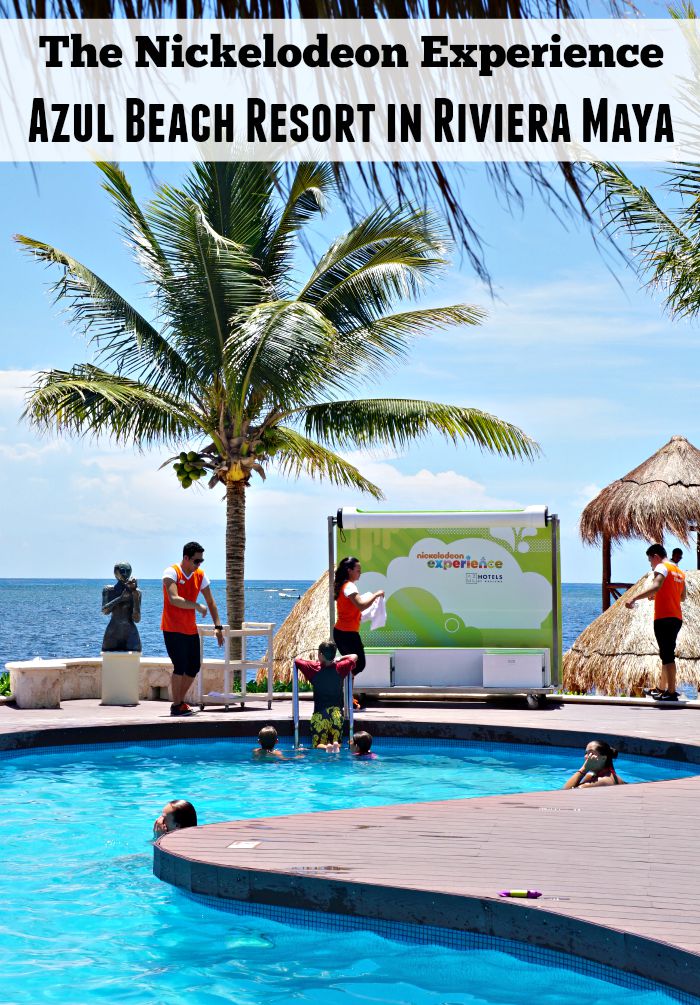 We're talking a luxurious boutique hotel situated on the sandy beaches of Riviera Maya that combines an all-inclusive vacation package with an optional add-on of the Nickelodeon Experience. Who doesn't love a little Nickelodeon?
The Nickelodeon Experience at Azul Beach Resort
While the Azul Beach Resort is a luxurious boutique hotel, there are elements of the Nickelodeon Experience everywhere you look!
Character Breakfast: You'll meet popular characters like SpongeBob SquarePants, Patrick, the Teenage Mutant Ninja Turtles, Dora the Explorer – and Boots!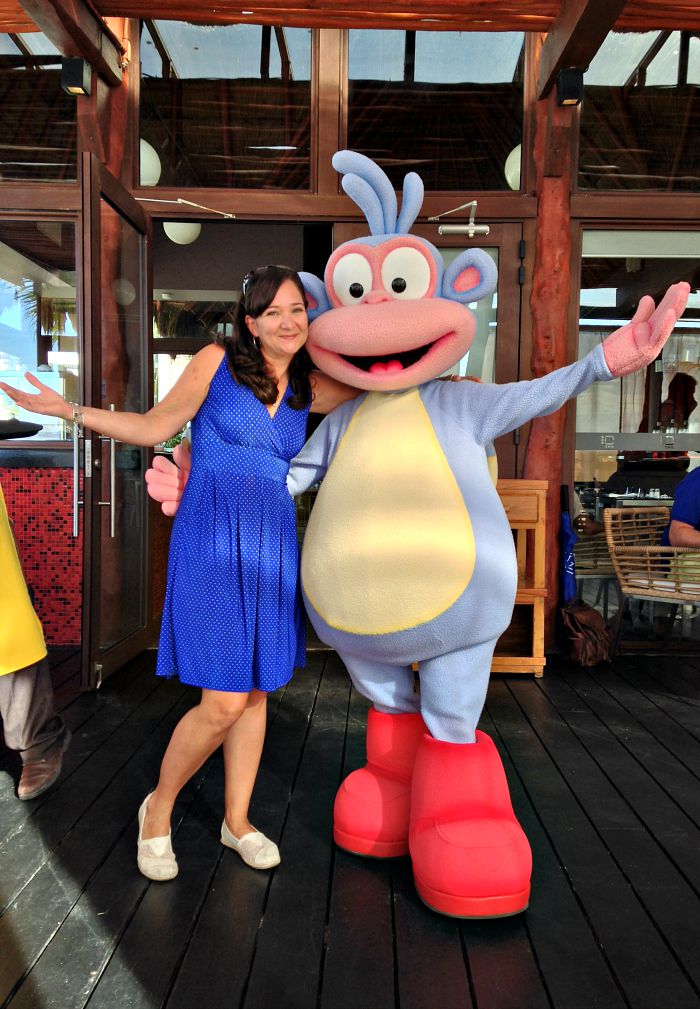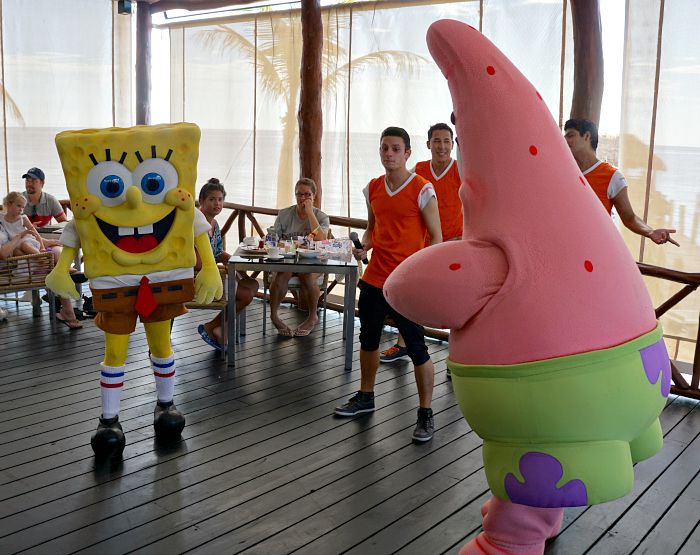 Oh, and the food at the Nickelodeon Character Breakfast? Delicious and super fun, both for parents and the kids! When you check in at the Azul Beach Resort, you'll meet with your Nick Concierge to arrange any character breakfasts or special activities. With each character breakfast, your child will select a special Nickelodeon themed backpack; the options are Dora the Explorer, Spongebob Squarepants and the Teenage Mutant Ninja Turles. You'll also select the breakfast option you'd prefer – there are lots of fun Nickelodeon-themed appetizers at your breakfast too!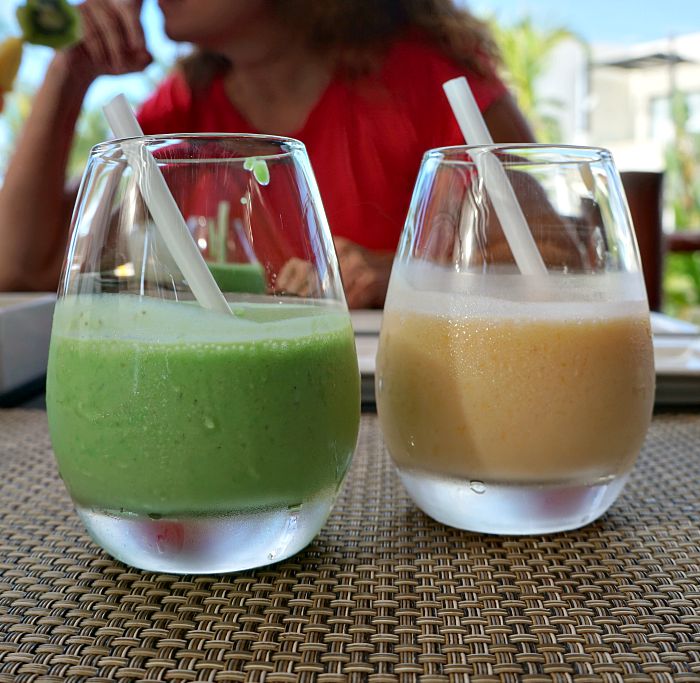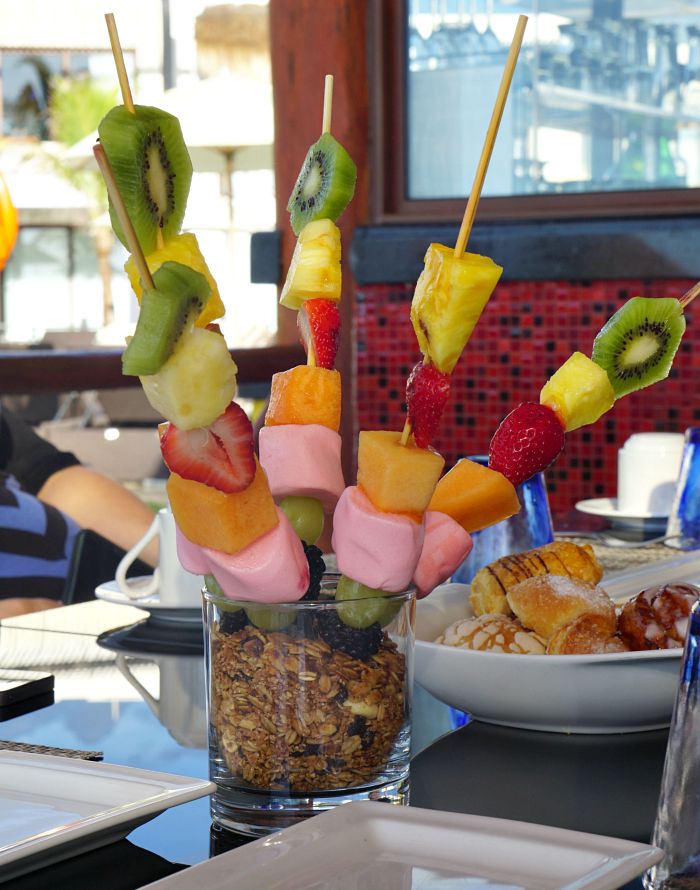 Aside from the character breakfasts, you'll also have the opportunity to meet Nickelodeon characters and take photos throughout the week at various times (check with your concierge for timing) at several spots on the property.
Get "Slimed" by Nickelodeon: Yes, that's right – you can get SLIMED at the Azul Beach Resort! As a person who grew up watching You Can't Do That on Television and Double Dare, I have always harbored a secret desire to be slimed – one that I never imagined would come to fruition!
You can participate in one of the two weekly free sliming sessions at the pool as part of the Nick Experience, or arrange for a private sliming for a nomial fee. Check with the Nick Concierge upon arrival to find out when the sliming sessions are!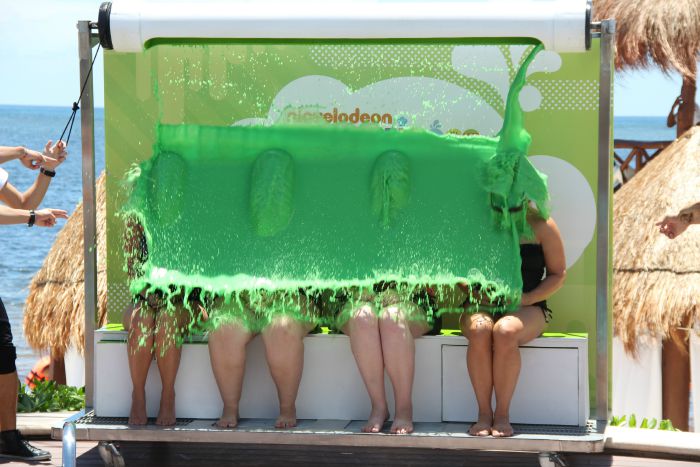 Photo courtesy of Karisma Hotels & Resorts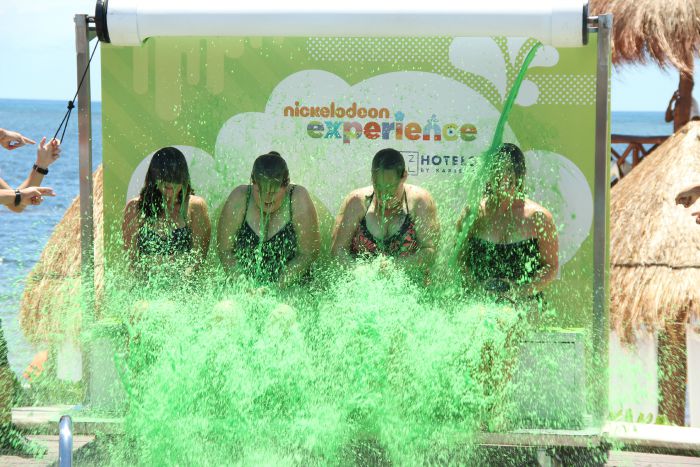 Photo Courtesy of Karisma Hotels & Resorts
Azulitos Playhouse by Nickelodeon: Every great family-friendly resort needs a children's program, and Azul Beach Resort has a fantastic one! The Azulitos Playhouse by Nickelodeon is of course Nickelodeon-themed, and provides a fun place for children to come and burn off their energy while participating in games, arts and crafts and watching the shows put on by the Nick Experience staff!
Azulitos Playhouse is open to children four to twelve years old and is open every day from 9:00 am to 5:00 pm and from 7:30 pm – 9:30 pm.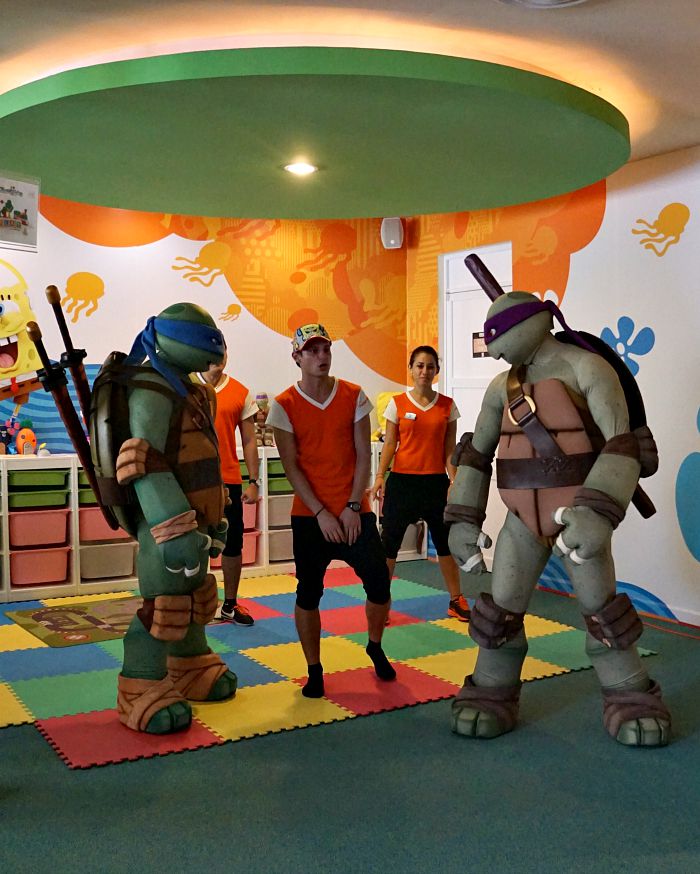 Orange Carpet Experience: Once a week, the Azul Beach Resort hosts an Orange Carpet Experience, where the Nickelodeon characters walk the "Orange Carpet" and pose for photos with guests.
After the entrance is made, it's party time! These children were SO excited to see the Nickelodeon characters walk the Orange Carpet and shake their hands, it was so much fun to watch them have a blast!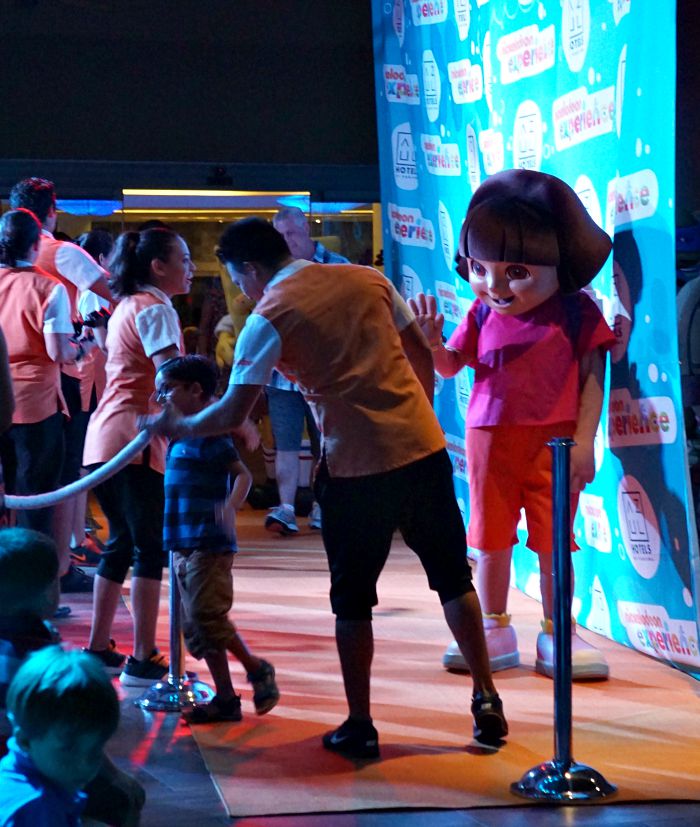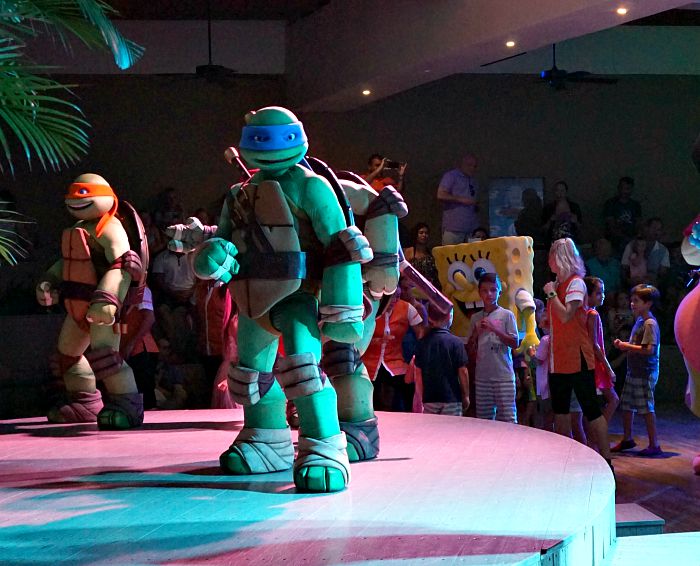 Of course, there's much more to the Azul Beach Resort than the Nickelodeon Experience!
Indulge in the Gourmet Inclusive Dining Experience
When most people think "All Inclusive Resort," they think unlimited alcohol and substandard buffets for every meal…that is definitely NOT the case at Azul Beach Resort by Karisma Hotels! I enjoyed several breakfast, lunch and dinners while at the Azul Beach Resort, and was pleasantly surprised to find that every meal was insanely delicious! Karisma Hotels offers the "Gourmet Inclusive" dining experience, and the food offered at their five restaurants really is gourmet. I consider myself something of a foodie, and I was very impressed!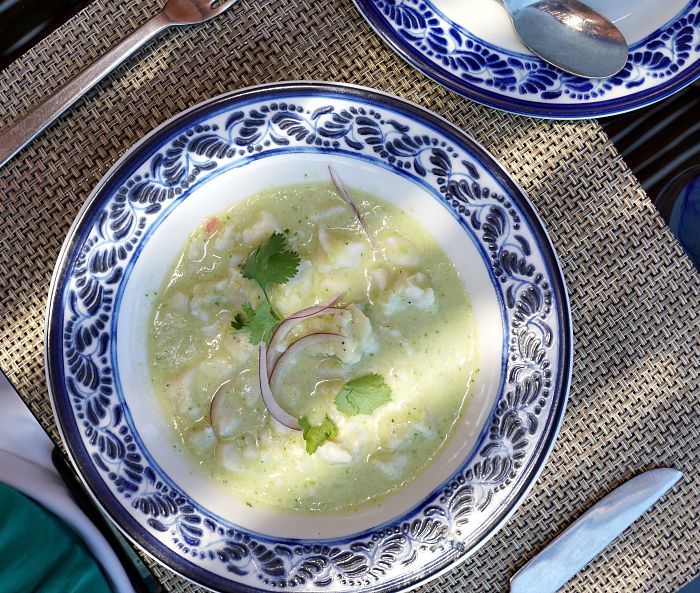 I enjoyed a Mahi Mahi Ceviche at the CHIL Restaurant for lunch one day – it was such a relief to find that they offered a ceviche made without shellfish, as I suffer from shellfish allergies. If you suffer from any type of food allergy, you'll be happy to know that at every restaurant I visited at Azul Beach Resort, I was asked if I had any allergies, and they noted it with the waitstaff.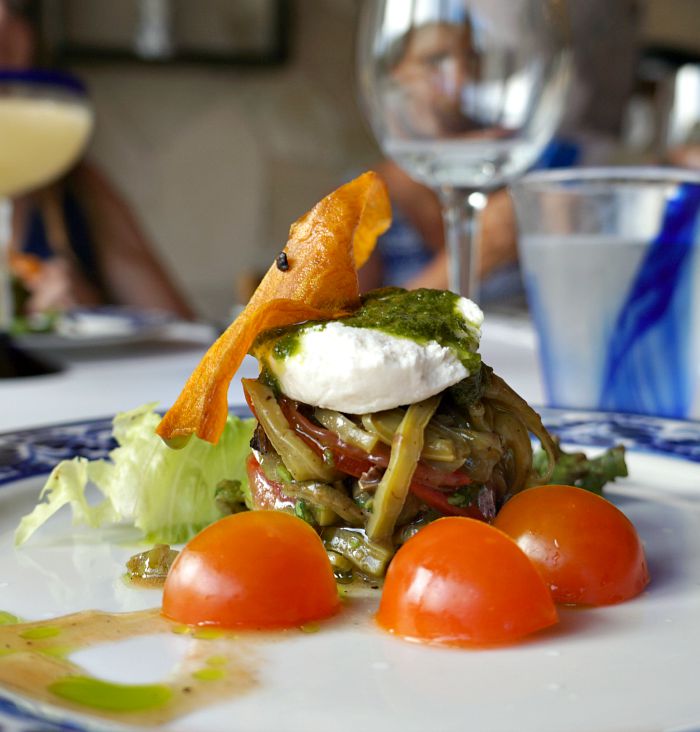 The five restaurants are: CHIL restaurant (casual Caribbean dining), BLUE World Cuisine, LATINO (Latin fusion), TAINAN (Asian-inspired cuisine), and ROMA (Italian food, of course!).
One of the things I most loved about the menus at Azul Beach Resort is that they had so many delicious signature cocktails – but also offered non-alcoholic "mocktails" as well, which were SO tasty!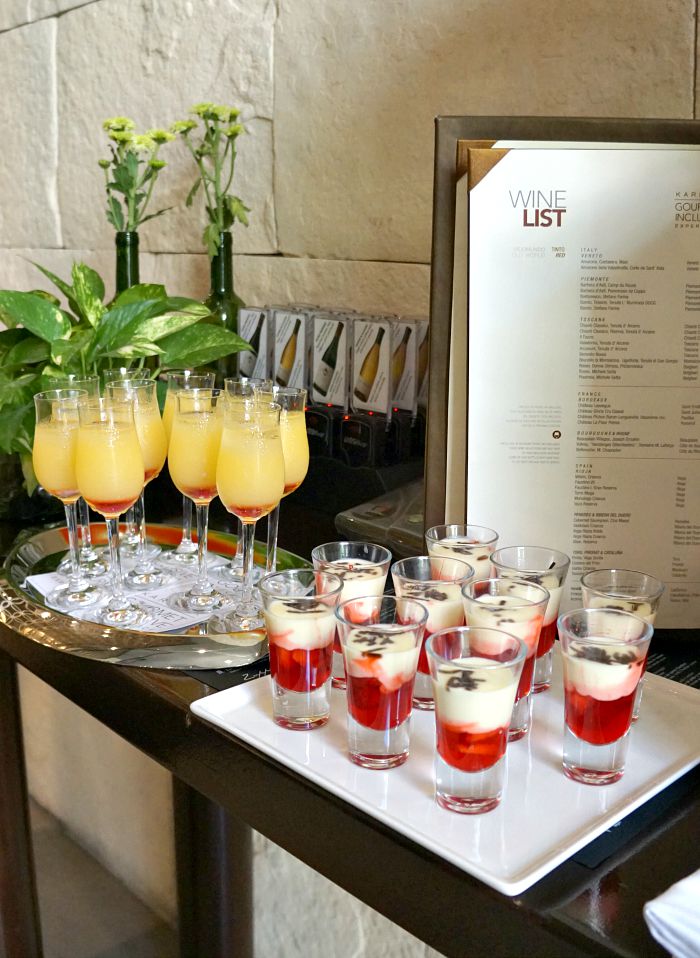 Enjoy Beautiful Beaches and Luxurious Accomodations
It's not all about playtime with Nickelodeon and food at Azul Beach Resort…it IS a beach resort, after all!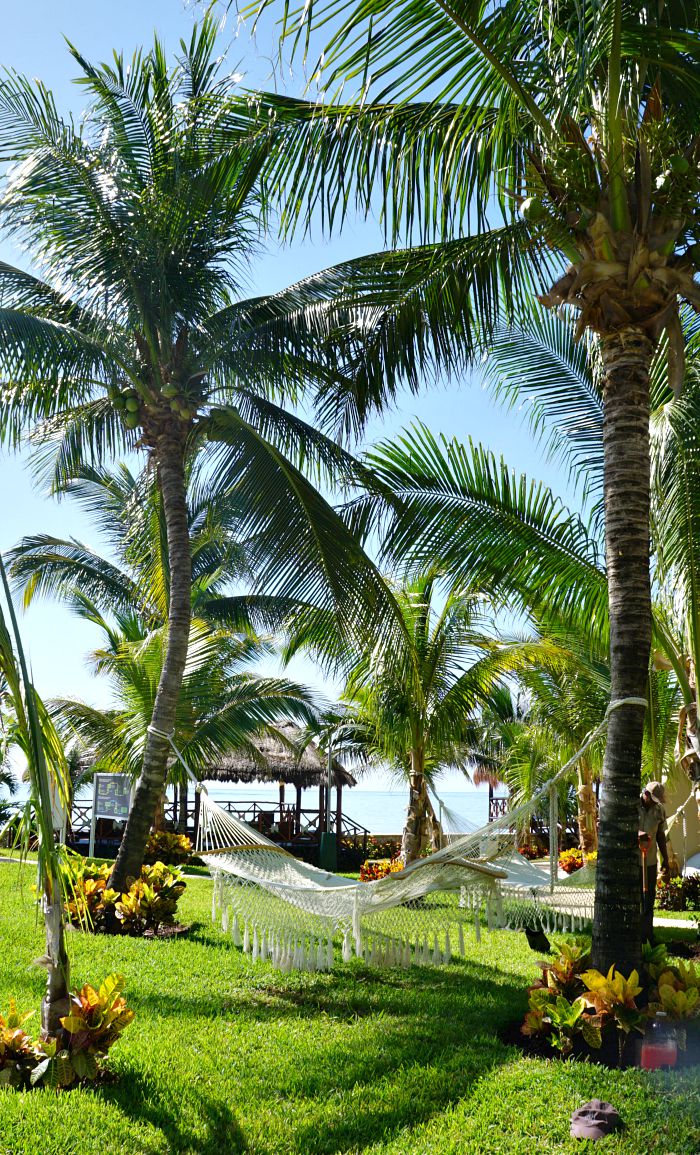 Azul Beach Resort by Karisma Hotels offers 148 rooms in family-friendly suites, with built-in daybeds, a daily stocked minibar, Jacuzzi® tubs and family essentials such as Gerber baby food, strollers, bottle warmers and baby monitors. Every room features air conditioning, king- or queen-sized beds, satellite TV, rainfall showers, hair dryer, safe deposit box, coffee maker, iPod docking station, DVD player, direct dial telephone, WiFi and a balcony or veranda.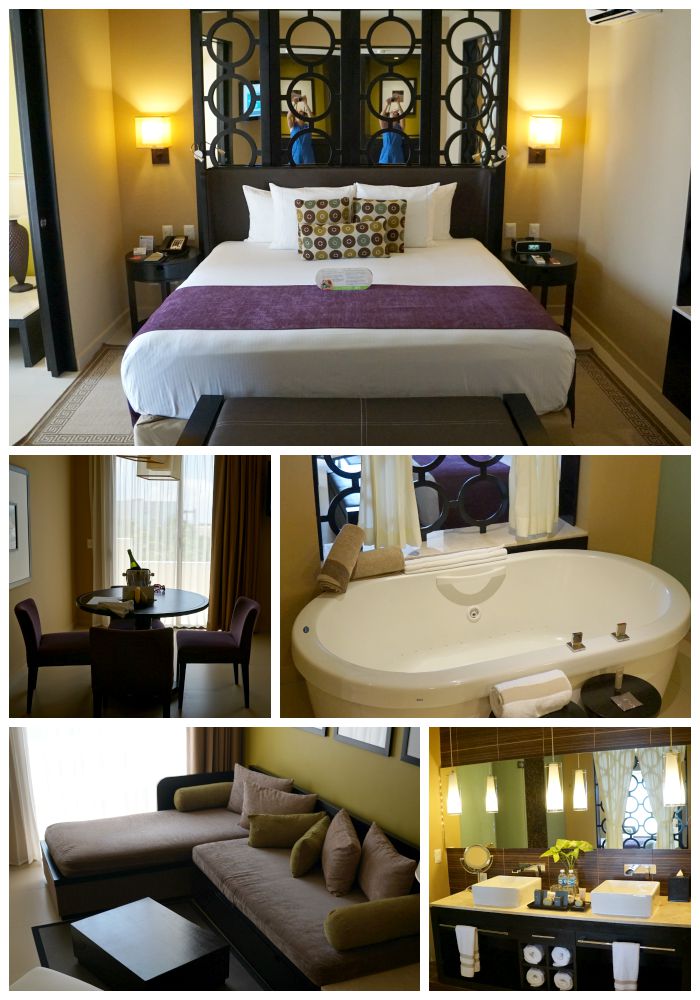 Some rooms, dubbed Jacuzzi® Swim-up Suites, offer suites connected to the pool for incredibly easy pool access!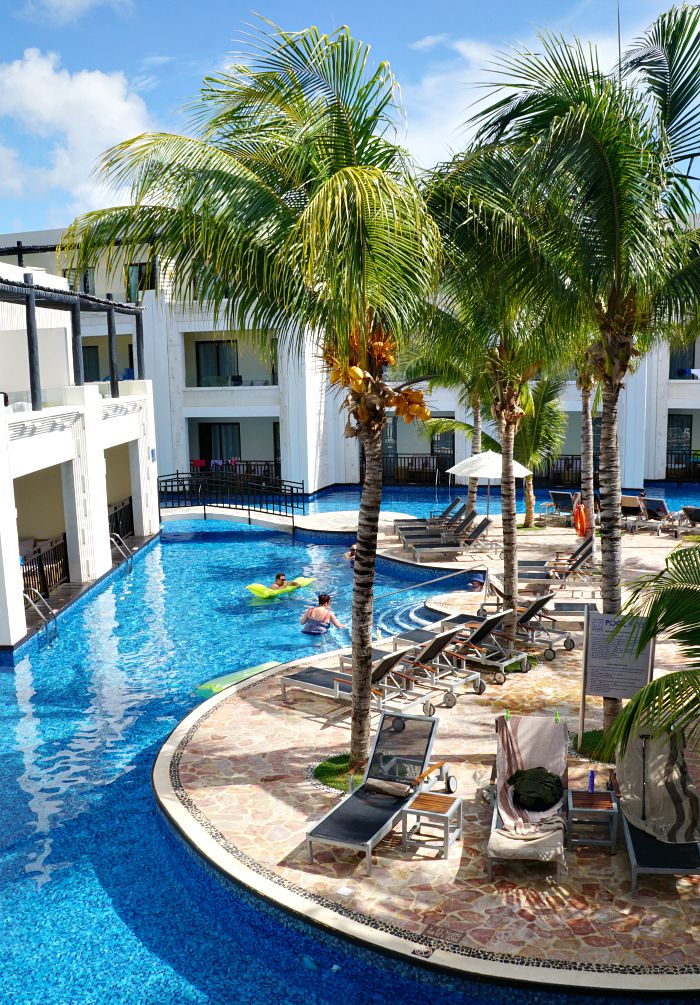 Aside from relaxing on your balcony or in the pool, there are many other ways to enjoy your stay at Azul Beach Resort!
Kayaks and paddleboards (marine park federal tax may apply)
Scuba diving clinics in pool
Spanish lessons, yoga, stretching classes, aqua aerobics, dance, cooking classes and more
Fitness Center
Special nightly entertainment, shows and live music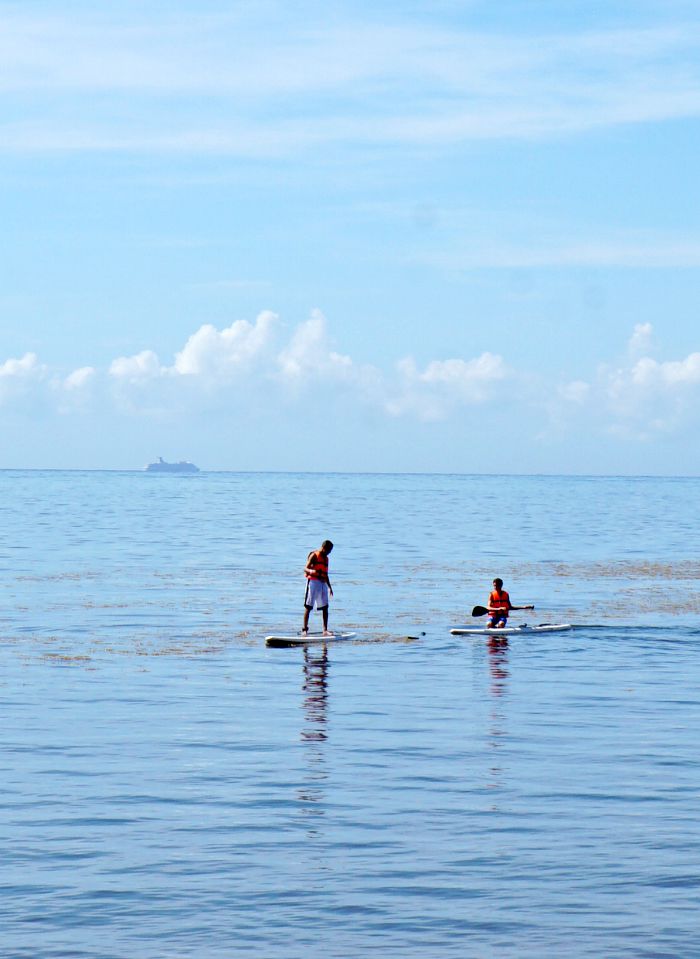 Are you looking for a little romance while in Mexico? The cabanas on the beach are free to rent for the day – you just have to make a reservation the prior day.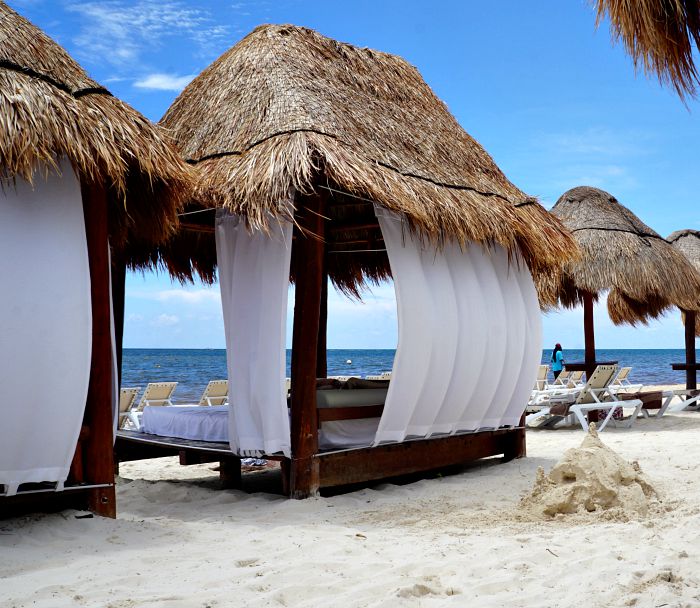 You can find out more about the Azul Beach Resort by Karisma Hotels here.
Have you ever stayed at a Karisma Hotels property? I'd love to hear your story!