Promotional items received. All opinions are my own.
THE MAZE RUNNER
20th Century Fox
In Theaters September 19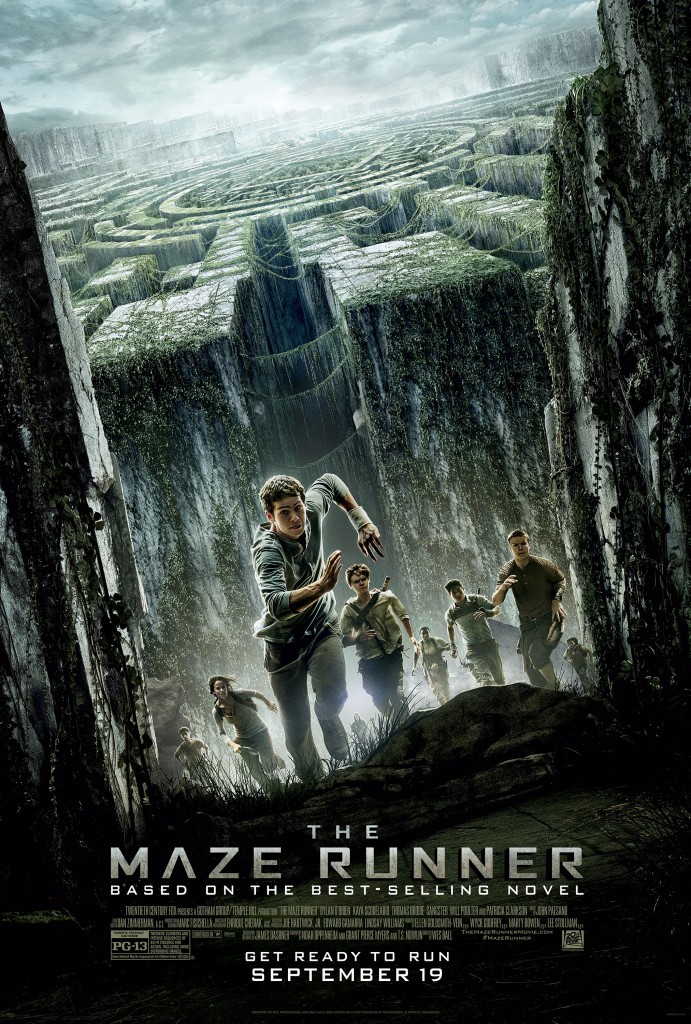 I am so excited to share this trailer with you this week. I just watched it (four times) and have decided I have to see this opening weekend.
I'm sure after you watch it you will agree!
About the film
When Thomas (Dylan O'Brien) wakes up trapped in a massive maze with a group of other boys, he has no memory of the outside world other than strange dreams about a mysterious organization known as W.C.K.D. Only by piecing together fragments of his past with clues he discovers in the maze can Thomas hope to uncover his true purpose and a way to escape. Based upon the best-selling novel by James Dashner.
Rated: PG-13
Starring: Dylan O'Brien, Kaya Scodelario, Will Poulter, Thomas Brodie-Sangster, Aml Ameen, Ki Hong Lee
Directed By: Wes Ball
Produced By: Ellen Goldsmith-Vein, Wyck Godfrey, Marty Bowen
Official websites – #MazeRunner
Visit the Official Website
Like 'The Maze Runner' on Facebook
Follow @MazeRunnerMovie on Twitter
Follow on Google+, Instagram, YouTube