The Langham Huntington Resort and Spa | Pasadena, Los Angeles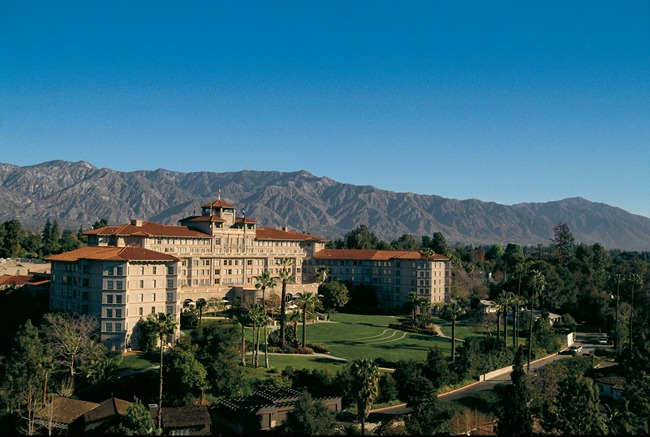 photo courtesy of http://pasadena.langhamhotels.com/
It seems so long ago, but yet just yesterday. Last month I headed to Pasadena, California to attend the red carpet world premier of Oz the Great and Powerful.  I was incredibly excited to attend, and just as excited to stay at the famed Pasadena landmark The Langham Huntington as a guest of Disney. 
This iconic hotel is located at the base of the picturesque San Gabriel Mountains, just miles from downtown Los Angeles in beautiful Pasadena. The property features 380 guestrooms including 38 suites, eight cottages, world-class dining and award winning spa treatments based on Traditional Chinese Medicine. In December 2012 The Langham Pasadena was the backdrop for The Bachelorette Ashley and J.P.'s wedding.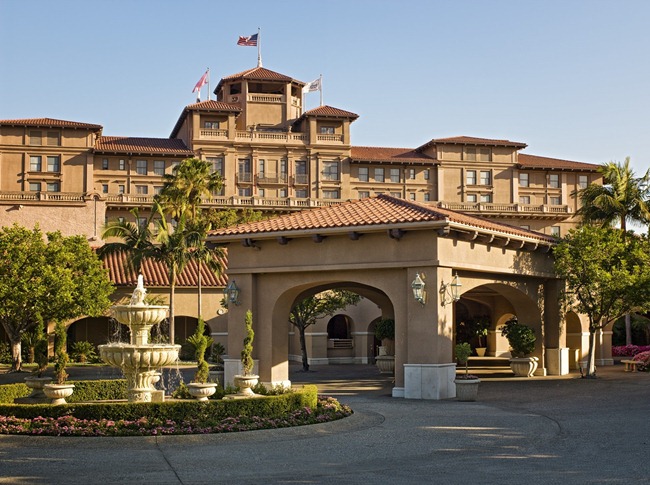 photo courtesy of http://pasadena.langhamhotels.com/
As our shuttle drove up the long drive to the entrance I was blown away. I felt like a princess arriving at her castle… it was that beautiful. The bell hops outside were super helpful and friendly and added to the illusion. We gathered our suitcases and our group then headed inside.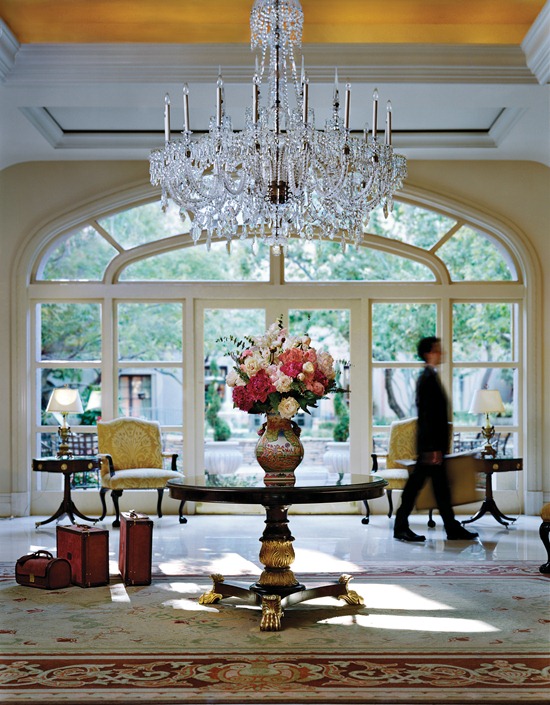 photo courtesy of http://pasadena.langhamhotels.com/
The lobby was warm, inviting and decked to the nines. The gentlemen at the desk were friendly and went out of their way to help us with early check in.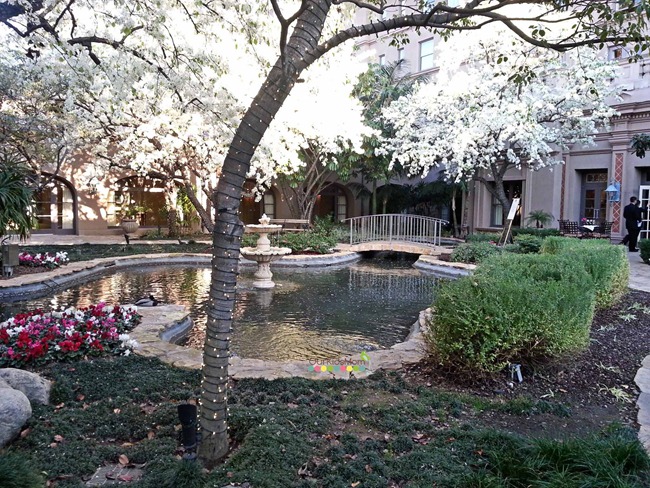 The Courtyard was the perfect relaxing place to sit and visit while we waited for rooms to be available. The sound of the water trickling, the smell of the blooming flowers and the overall beauty created a relaxing setting for a group of girls to sit and gab.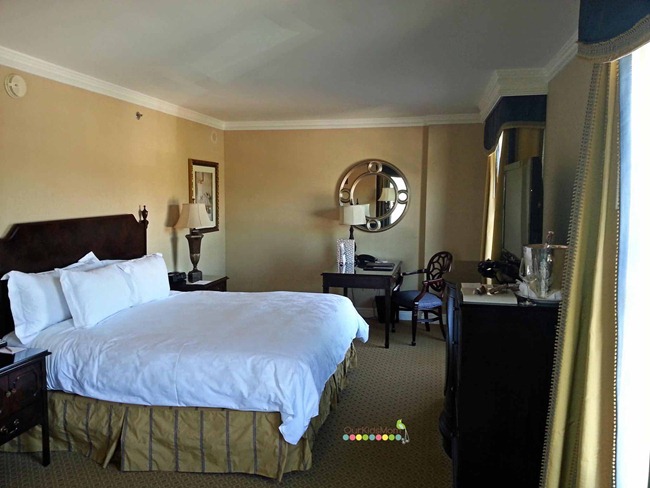 It's not often I have a luxury room all to myself. As I walked into the room I was drawn to the king sized bed. It was inviting and from an early sit test I could tell it wasn't going to be like sleeping on a brick. I knew that a couple of nights on their Egyptian cotton linens would spoil me rotten.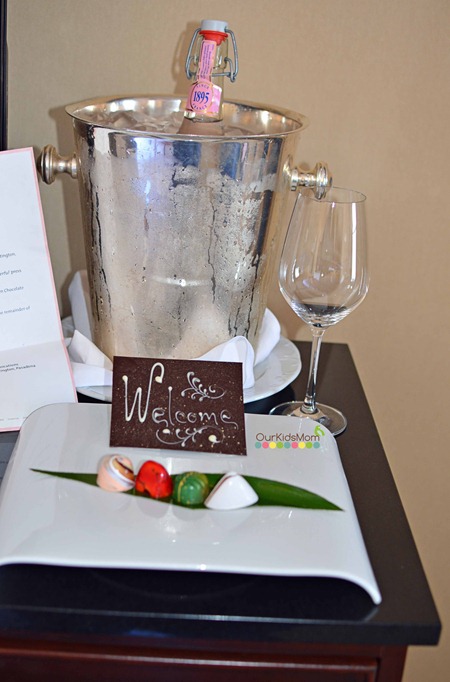 Waiting for me on the dresser was a welcome letter, a bottle of sparkling lemonade and these fabulous hand crafted chocolates. Even the "Welcome" note was made out of chocolate… mmmm. I felt incredibly special and loved the warm greeting.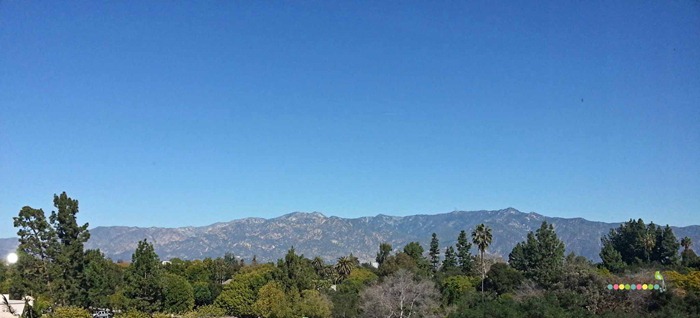 With three windows in the bedroom, there was plenty of scenery to enjoy. From the window by the desk there was a beyond fabulous view. I am from Missouri, so a mountain view like this is priceless. I stood at the window taking in the view for quite some time.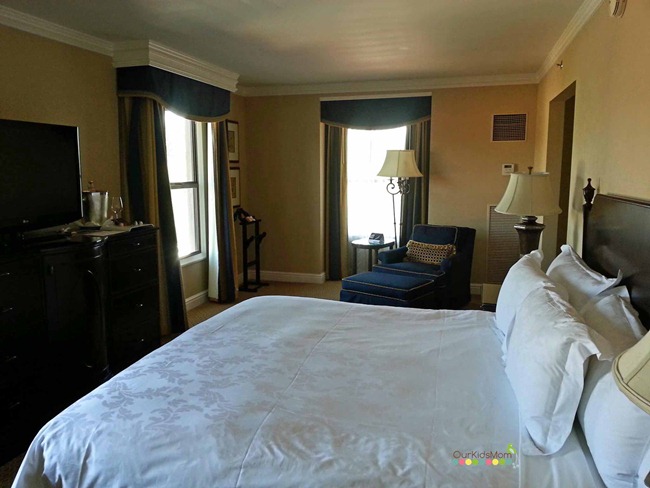 The other side of the room has a nice sitting area for a quite cup of coffee while reading the paper in the morning. Speaking of which, there is coffee available every morning in the lobby or, if you are feeling leisurely like I was, you can brew a cup in your room.
The bathroom was fit for a queen. From the Chaun bath amenities and the marble tile to the bright roomy makeup area I felt spoiled. To top it off there was a robe and slippers waiting for me in the closet if I forgot mine at home.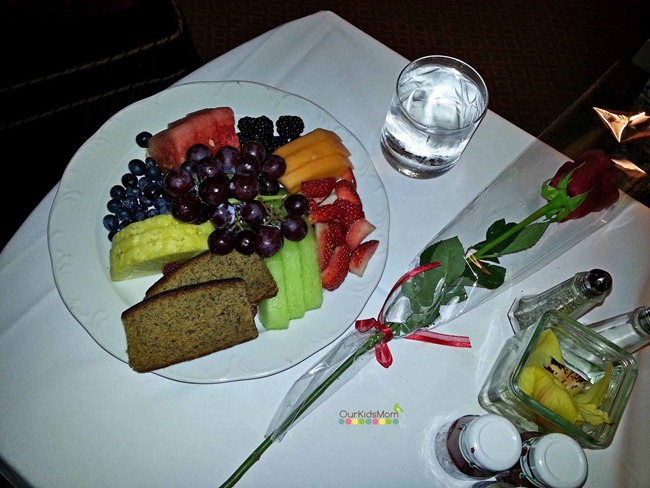 The Langham goes out of their way on all levels to make you feel special and welcome. Our second night there I ordered a fruit plate from room service. Not only did I receive the biggest plate of fruit ever (I saved some for breakfast the next day) but I was also given a rose for Valentines Day. Later that evening room service came by to check if I wanted my bed turned down or if I needed any more towels. Then she surprised me with a frosted sugar cookie for Valentines Day and the biggest smile I've seen in a while.
One of the amenities I wished that I was able to check out was the heated pool (I didn't bring a suit… argh!). Although the weather was a little on the cooler side for this Missouri girl to swim, a heated pool was calling my name as I walked by.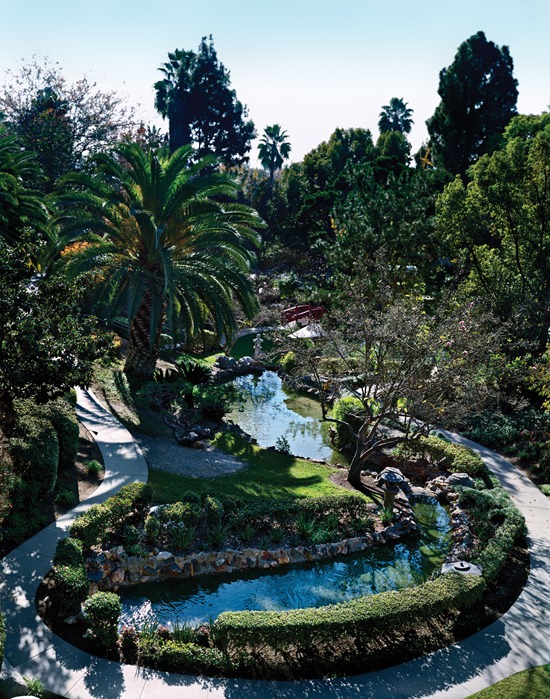 photo courtesy of http://pasadena.langhamhotels.com/
Right across from the pool is the Japanese Garden. Walking by the beautiful garden, I had wished for a few extra moments to stroll around and take in the beauty. These garden areas provide a tranquil place to relax and enjoy the beauty of nature, or the beauty of the person accompanying you.
Although my schedule was packed, I could get a good sense of what The Langham Huntington had to offer.

Several of the services offered:
The Huntington Spa
Business center
Gift shop and florist
Concierge
Jogging routes
Pool bar and dining
Three lighted tennis courts
Heated pool and whirlpool
Bicycle rentals
Afternoon tea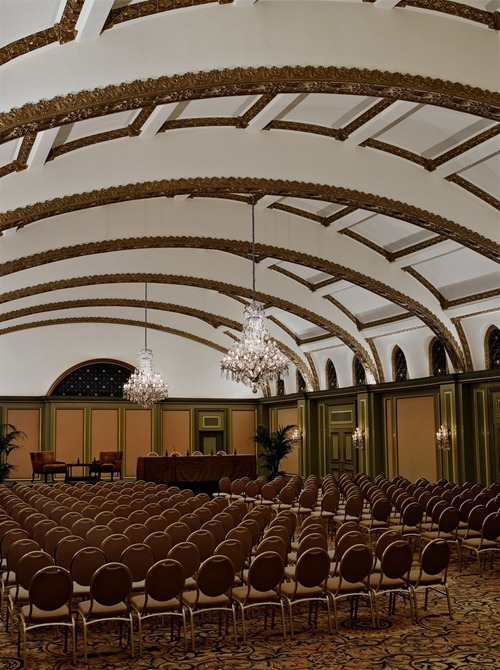 photo courtesy of http://pasadena.langhamhotels.com/
Because of it's beautiful and romantic qualities, The Langham Huntington Resort and Spa is often sought after for events like wedding receptions. With more than 50,000 square feet of indoor and outdoor meeting and event space, including three ballrooms, two of which are historic, and 15 additional meeting rooms they have a space for every occasion…from small groups of 10 to large events up to 700 people.
If you are looking for that special place to pop the question, The Langham Huntington is the perfect place! Their Final Rose Engagement Package, based off of The Bachelorette wedding, includes an enchanting and elegant experience to ensure your proposal is replete with romance. It's time to give that special someone a "final rose" to begin your lives together.
Package includes:
o   Engagement set-up in one of our private gardens or your guestroom 
o   One Long Stem Red Rose
o   Rose Petals Sprinkled Throughout Setting
o   Moët Rosé Impérial Champagne
o   Candle light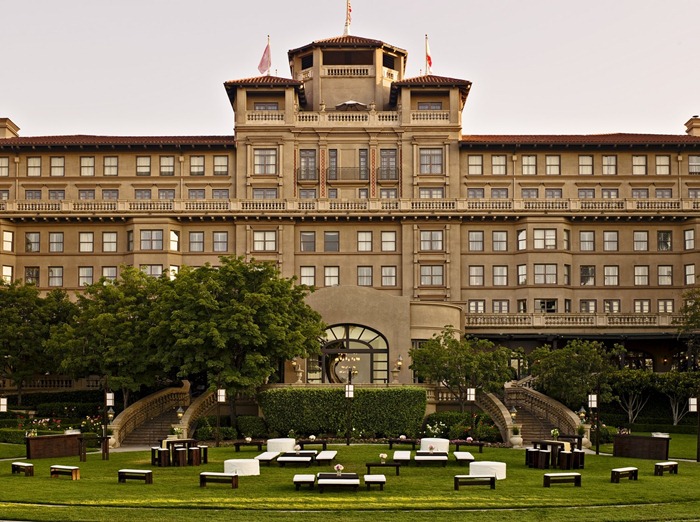 My overall experience was over the top fantastic. I am a bed snob and often times complain loudly about hotel beds. Even though I was not feeling well, I still slept like a baby on their bed. The hotel employees were friendly and helpful and the scenery and surroundings were beautiful and relaxing. As I walked the grounds I could feel the history coming through the walls. I hope to some day visit again and take in even more of the 23 lush acres that make up The Langham Huntington Resort and Spa.
Connect with The Langham Huntington Resort and Spa:
#LanghamPasadena
Disclaimer: I attended this press trip as a guest of Disney. All opinions are 100% my own.